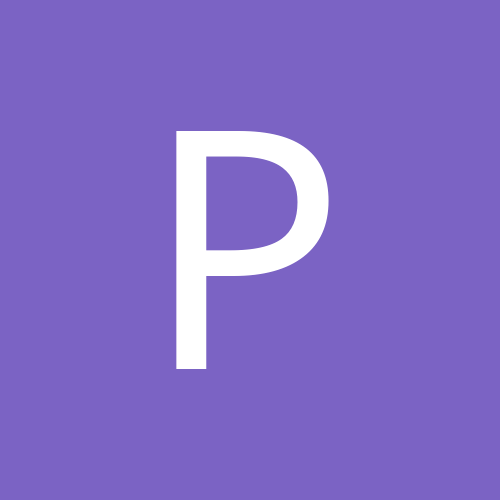 Content Count

470

Joined

Last visited
Community Reputation
3
Neutral
Yep they are saying it's a pass

I only roster a handcuff if I believe that if the starter went down that this backup/handcuff could actually perform at a starters level. Some handcuffs would absolutely flourish in that role. Jaylen Samuels, Alexander Mattison and Latavious Murray come to mind. Others are backups for a reason and most of the time are not worth rostering, especially if you can roster a starting RB2/RB3 in their place as you state above.

Ankle being helped to the locker room

Thinking Brown is probably the smart call

I believe Brown was just held out for rest. Thanks guys for the advice!

Non-PPR, need help with my 2nd receiver. Allen Robinson, John Brown or Devin Smith? I'm leaning to Devin Smith. I like the Cowboys matchup against the Phins, but is Devin Smith a reach? Thanks in advance for you help!

1 keeper league. 1 QB, 2 RB, 2 WR, 1 TE, 1 Flex, 1 Kicker No PPR, standard scoring Jameis Winston, Philip Rivers Dalvin Cook, David Montgomery, Mark Ingram, Jaylen Samuels, Alex Mattison Tyreek Hill, Calvin Ridley, Corey Davis, Allen Robinson, Donte Moncrief, John Brown George Kittle, Dallas Goedert Robbie Gould I kept Kittle for my 8th round pick. (McCaffrey, Mahomes, Chubb, Kerryon Johnson, Marlon Mack, James Connor all kept by other teams) Thoughts?

Boy this show is worse every week. All the puns they are trying to use today is tired and overdone. Dont know if there is a more unfunny person than Matthew Berry. Feel sorry for Tim Hassleback he seems more and more pissed every week that this show has gone off the rails.

I started Fournette and Henry is on my bench. First week of playoffs. FU!

Mullens is terrible today

Gordon hurt on the long pass?

Lewis played way more than I thought he would. Henry had a 63 yard Td called back on a phantom hold call in the 4th quarter. No idea why Henry wasn't used more. Looks like a mess.

Thanks guys a little worried about tight end. Will just have to stream if Kittle cant get healthy.

12 Team, Standard. 1QB, 2RB, 2WR, 1TE, 1 Flex, 1 Kicker 1 Keeper from last year lose round before you drafted last year. Leonard Fournette Davonte Adams Alex Collins Amari Cooper Jarvis Landry Derrick Henry (keeper) Peyton Barber Phillip Rivers George Kittle Chris Ivory Kenny Golladay Derek Carr John Brown Buck Allen Dan Bailey Derrius Guice (to keep next year for 15th round pick What are your thoughts?

I'm still torn on this one. I've rode with Diggs all year, at the beginning he was great, but lately, he disappears for most of the game. Henry is almost fulling reliant on getting a td as for some reason they haven't decided to turn the reigns over to him yet from Murray. Quit the decision. I'm sure no matter who I choose it will be wrong!