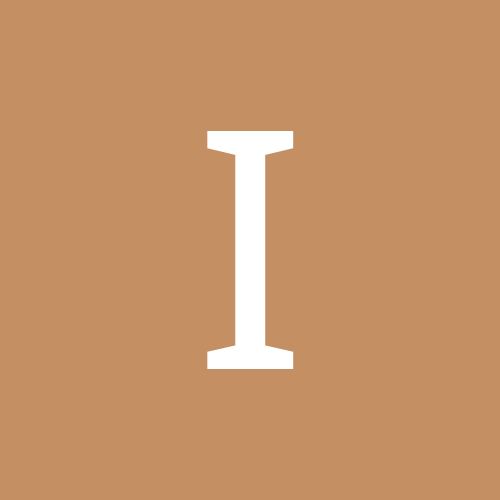 Content Count

185

Joined

Last visited
Community Reputation
0
Neutral
This is a long-time running league just for bragging rights. Currently set up as as 10-team PPR leaguewith a srarting roster of 1 QB, 2 RB, 2 WR, 1 TE, 1 off flex, 1 k, and 1 defense. Draft is tentatively scheduled for Tuesday, September 3 @ 9 PM ET. https://football.fantasysports.yahoo.com/f1/283713/invitation?key=e7bfaf1887c18b1f&soc_trk=lnk&ikey=5510f2439246f975

1. Andy Reid 2. Pat Shurmur 3. Romeo Crennel 4. Lovie Smith 5. Chan Gailey Rex Ryan may be safe for now. Mularkey may get one more year under a new GM. I'm speculating later in the day that Norv Turner and Ken Whisenhunt get fired.

It's that 3-year jinx. Ever since the realignment of 2002, every season the Steelers played the AFC West teams, the Steelers failed to make the playoffs. Those seasons were 2003, 2006, 2009, and 2012. The Steelers made the playoffs in 2002, 2004, 2005, 2007, 2008, 2010, and 2011. If you don't believe in the jinx, the Steelers couldn't hold on to leads early on against Oakland and Tennessee. Then at one point , the Steelers were 6-3 and Ben was playing like an elite QB. Then Ben misses the next 3 games. In those three games, they split against Baltimore and had that disaster in Cleveland. After Ben returned, he was definitely not the same QB as earlier in the season and they lost all their games since his return. The one bright spot on offense was Heath Miller probably had his best season. Antonio Brown was OK, but not spectacular. Mike Wallace couldn't even catch a cold this season. The running game was inconsistent. Letting OC Bruce Ariens walk may have been a mistake. Ariens now could be a HC candidate based on what he's done as the interim HC in Indy. Many people were calling for Ariens to go, but Todd Haley is not the answer.

IronCity Steel replied to remote controller's topic in FFToday Board

This is a terrible idea. It removes any possibility of either expected or unexpected onside kicks. With all the rule changes that takes defense out of the NFL game, the league should be renamed the NFFL (National Flag Football League)

Since no one has posted anyone from the Baltimore Ravens, I'll help their fans out here: Ray Lewis, LB: 1st ballot lock Jonothan Odgen, OT: lock Ed Reed, DB: lock

Bill Cowher: The thing that holds him back for now is a possibility he returns to coaching. It may take several years, but if he stays out of coaching, he's worthy of consideration. Troy Polamalu: Very good chance Jerome Bettis: He'll eventually get there and deserves to be Ben Roethlisberger: If he keeps up his current level of play, a very good possibility. Hines Ward: I think he makes it, but it'll take a while like it did for Swan and Stalworth. Glad to see Dermonti Dawson finally getting inducted.

If Wallace was an unrestricted free agent, he probably would have been signed to a deal as big or bigger that VJax or DJax. Since he is a UFA, Pittsburgh can match any offer from another team or get that team's 1st round draft pick.

My vote goes to Jax for now.

The Pats are out of the picture now, since the Pats signed B Lloyd and gave Welker a new contract. For the 9ers, they need to sign a QB, whether it's P Manning or Alex Smith, also a UFA. After that, SF may not have cap space. Teams have only until April 20 to sign RFAs. The Steelers have cleared a significant amount of cap space, so they're in a better position to match another team's offer. I'll speculate here that no team will attempt to sign Wallace as a RFA, The Steelers could offer him a long-term deal after the draft. Since the new Megatron deal, the price of elite receivers has gone way up.

Wallace signed one-year tender for $2.7m. Since he is a restricted FA, he can negotiate a long-term deal during the RFA period with any team, including Pittsburgh. If another team attempts to sign Wallace, Pittsburgh has the option to match that offer or receive a first round draft pick from the team that signs him. If no team offers Wallace a long-term deal, he'll play for the $2.7m in 2012, then become a UFA after the 2012 season.

With the rookie cap now in place, it doesn't cost as much to sign an early 1st round pick as it did in the past. You'll never know for sure how the trade would work out if the Skins do take RG3. If the Skins do well the next 3 years, those first round picks could be late in the first round. I'll go back nine years for my team's first round picks, with 8 of them still on the team and all of then still in the NFL: 03. Troy Polamalu 04. Ben Roethlisberger 05. Heath Miller 06. Santonio Hlomes 07. Lawrence Timmons 08. Rashard Mendenhall 09. Ziggy Hood 10. Maurkice Pouncey 11. Can Heyward

I have to disagree with that statement from ESPN. I tend to believe the Skins made this deal because Manning wasn't interest in signing with them. I'm not surprised at all that the Skins made this trade, but giving up a 1st round pick in '14 may have been a little bit too much. RG3 does look like an improvement over Groosman/Beck.

IronCity Steel replied to IronCity Steel's topic in FFToday Board

Actually, the Niners play the Giants at SF in 2012. I doubt Peyton Manning goes to the Niners, but if he did, it would be interesting.

Since the Giants are now SB champs, they'll play the opening Thursday night game of the 2012 NFL season. The game will be a home game for the Giants. From the teams that they're scheduled to play at home, there are many good matchups. Any NFC East opponent would be a good rivalry game. A matchup with Green Bay would be a game between the last two SB winners, just like the GB/NO opener of the past season. A matchup with New Orleans looks like an attractive game, where the Giants lost to the Saints last season. Pittsburgh will be a good game, as you'll have Eli and Big Ben being drafted in the '04 draft, where each has now won two super bowls. Tampa Bay and Cleveland are very unlikely for the season opener. I'm a little biased , so I want to see the NYG/PIT season opener, but if not, my second choich would be a NYG/GB opener.