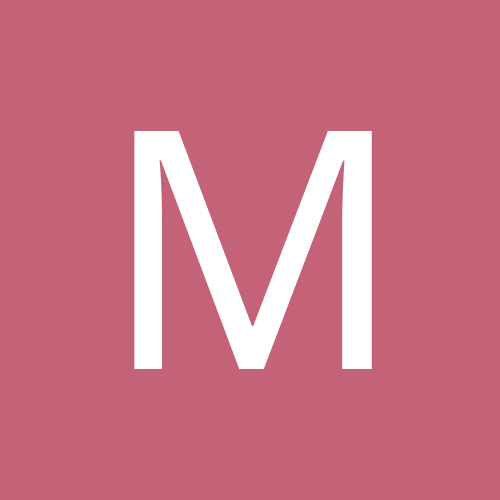 Content Count

3,775

Joined

Last visited

Days Won

1
Community Reputation
113
Excellent
Whooping cough is getting spread around my son's high school. One of his classmates has missed 8 weeks of school. It was reported in the news (it made the Chicago TV news) that around 40 kids out of 4000 (he goes to a big high school) have gotten it. My kid is fine. He got vaccinated. 40 unvaccinated kids are at home now, coughing up their lungs!

In my junior year of high school in MA, our basketball team played Cambridge Rindge and Latin High School in the state finals. It was Patrick Ewings senior year of high school. Our team was not only white but they were pretty much all Irish, so we were pasty white. Their team was all black including their coach Mike Jarvis. Needless to say we didn't win. During the game our side was chanting "You can't read" to Ewing because there was a story in the paper about out how Georgetown was going to have special tutors for Ewing when he got there. Since it happened before social media, the chant was not a big story like it would be today.

So is it a balanced unbiased documentary? Or does it try to demonize or glorify him?

People in the south are definitely more friendly but I find them too religious, a little slow and unfunny. And the unfriendly Northeast started the abolitionist movement. Let that sink in when living among the friendly former lynchers and church torchers.

Friendliness is overrated. I'll take a sarcastic wise ass over southern hospitality any day.

He's moving? I thought he would live in the heads of every republican (including Trump) forever.

Norm is funny as heII . I have caught him on radio talk shows and laughed my ass off while driving.

Tampa should move to whatever city doesn't get a new franchise. They have terrible attendance and it has been that way even when they had good teams. And their ballpark is a joke.

I remember that 76 game like it was yesterday. End of the 2nd overtime was unbelievable. Celts were up by 3 with like 10 seconds left (no 3 point shot back then). Phoenix gets a basket then westfall steals the inbound pass and phoenix gets a basket to go up by one with like 4 seconds left. Hondo takes the ball coast to coast and scores with 1 second left to put the Celtics up by 1(no tenths on the clock back then). The Celtics race to the locker room with the crowd flowing onto the court thinking they won. They bring the team back on the court and Phoenix has the ball down by one under their own basket with no timeouts. They call a timeout so they can advance the ball to half court and they get a technical foul for calling a timeout when they have none. Boston sinks the technical and then Phoenix has the ball at half court down by 2. They pass the ball in and someone (i think it was Alvin Adams) hits a quick jumper and ties the game with nothing on the clock. Celts win in the third overtime led by hardly used Glen McDonald who was playing because so many guys had fouled out.

I got into watching sports when I was a little tyke around 1970. Growing up in Boston three of the teams had a definite leader/star who became my hero's: Boston Bruins: Bobby Orr Boston Celtics: John Havlicek Boston Red Sox: Yaz (The best the Pats had at the time was Plunkett but he was always getting hurt because they suxed.) With the exception of Bobby Orr playing 26 games for Chicago, the three played their entire careers for Boston and they were all perennial All -Stars and perennial MVP candidates. Even with Bobby Orr's shortened 9 year career, the three combined for 40 All Star Games. Hondo was a great clutch shooter and defender who averaged 20 points a game but easily could have averaged a lot more if he was concerned with his stats. A class guy who was loved in Boston. RIP Hondo!

Police said the prostitutes were all adults. No underage. It would have made it worse if he was banging an underage one. Every now and then i'll read about an Asian massage parlor in my area getting shutdown. It's never big news and the Johns aren't arrested or even investigated. Cops go undercover and bust the owners. This seemed like a pretty detailed bust with hidden cameras and it took months. Kraft was just at the wrong place. With his money, he could have flown to a place where it's legal.

The Rams had way more pick plays in this game just like KC had more pick plays in the AFC Championship game. On the final drive of the game it was just about impossible for the Pats to have a pick play as they were playing with an extra blocking tight end and and 2 running backs (1 full back) with just one wide receiver. Gronk was triple covered on the big catch. Edelman is a magician at getting open without any help by a pick. Pats really missed Josh Gordon in this game. Against the Chargers, they were able to pound the ball consistently but the Rams presented a tougher d line. Chris Hogan is good when they line up 3 wide receivers but he can't get any separation on any decent corner when they line up 2 wideouts. He was ok when playing with Edelman and Gordon and in previous years when the Pats had Cooks, Amendola or Edelman. Pats need some speed at receiver next year.

Working in Chicago. Thermometer hanging on my office building read -25 this morning. My car read -21 driving in. Its windy too. My office overlooks the Chicago River. We are debating whether or not you could actually walk across the river right now. Looking for volunteers to settle the debate.

If Tom Brady wins the super bowl he will have as many playoff victories as any 2 quarterbacks combined.