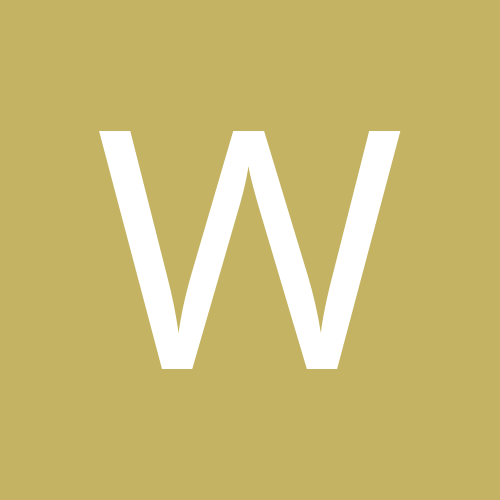 Content Count

328

Joined

Last visited
Community Reputation
1
Neutral
69 views and NOT a single reply.... Ugh! Like I posted earlier and where the moderators removed/deleted... Does anyone know a better site that has forums where people actually respond? As you can see, I'm new out here but this site is sorely lacking in participation.

looking to thin out my RB herd a bit. I had all kinds of hopes for these guys going forward... Jay Ajayi - Mia David Cobb - Tenn Mike Gillislee - Buff Jonathan Grimes - Hou Tre Mason - StL (Oak) CJ Spillar - NOS Charcandrick West - KC Shaun Draughns - SF Which of the above,if any, should I hold onto? my starters at present are: Eddie Lacy Latavious Murray Arian Foster (IR) I have NO 1st rnd rookie pick this year... So I gotta hope 1 or 2 of the 8 above mentioned RB's get some type of serviceable play.. Let me hear from any and all. thanks....

Liking Starks in this one. Thinking Rex is gonna put the clamps on the run game, NYJ strongest asset. Force 1 of the QB's to beat em. Please see mine as well. thanks

I have Drew Brees in a 16 team Dynasty League. I have Andy Dalton as my QB2. I have been offered an injured Andrew Luck straight up for Dalton. Knowing I wont get much out of Luck this season with his lacerated kidney and bum ribs, do I pul the trigger for the future. I have Hasselbeck (Luck's b/u) as well. So Dalton "this year" for Luck for the rest of his career.?? What say you, the masses. Please chime in...

good stuff. An excellent read. thanks

Im in a 16 team dyansty league. Do the math, each team needs 2 qb's for the bye week and/or injury. There are 2 teams with only 1 starter. 2 teams with 3 starters and they are holding those qb's for ransome!. The one team that has only 1 qb has the 1.04 and unfortuantely will have to use that pick on Winston or Mariotta. Otherwise he is back in the same old pridicament.

Acutally, Im in a 12 year old Dynasty league and we did it auction. 16 teams, starting budget $200 a team. What this did was keep down that meddling $1 bump and another 24 hours. Also, we had ALL 16 team nominate 1 player for $1 so that we had 16 players on the auction at all times.. It didnt take as long as one would think. And we have IDP's, and a 41 man roster. Its been a BLAST. Auction took less than a month. multiple players were coming off everyday. Folks put out players at put a $30-$40 cost, they spent a 1/5 of their budget but got the player they wanted. Best way to go. EVERYBODY has a shot at everybody. Just depends on how high you'll bid for him..

agreed. In redraft leave BOTH alone..

yea, gotta figure Chip Kelly will get his "man!'

I traded FOR him by giving up Brandon Marshall . I just like Megatron MORE with M.Stafford throwing to him then Marshall now with "whomever" throwing to him.

Ok, in a 16 team 13 year dyansty ppr league. I've been offered the 1.16 rookie pick for my kenny stills wr. I have Antonio Brown, Megatron, and Brandin Cooks as my top 3 WR's. I already have the 1.07, 1.09, 1.12, 1.14 picks already. We have 41 player rosters and 2 taxi squad spots for rookies that don't make your 41 man rosters. I won the championship in 2014. I'm loaded. The whole deal is do i trade away my previous Saints homer K.Sti,ls for yet a 5th 1st Rndr in a very deep rookie xdraft. This league is an IDP league as well. I could use the 1.16 for the very best IDP. LET ME HEAR FROM AS MANY AS POSSIBLE. THANKS.

I think Eifert of Cincy and Gavin Escobar of Dallas will break out big this year. As good as Witten is, he is sooo long in the tooth. they wont be able to keep Escobar's physicality off the field.

**I traded Brandon Marshall, Bishop Sankey, and a 3.14 for Megatron. Im in a 12 year old 16 team Dynasty League. My other WR's are Antonio Brown, Kenny Stills, Charles Johnson, Brandin Cooks, Marquess Colston, Andre Holmes, Cordaralle Patterson, Duron Carter, Nick toon and Brian Tymes. My plan is to start Ant Brown, Megatron and Brandin Cooks. We start 2-3 Wr's. **Traded A. Bradshaw for Tyler Eiffert Te. We MUST start 1 TE. I also have Jimmy Graham, Gavin Escobar.

the trade sure makes Marques Wilson's stock go WAY up! With bracket coverage on A.Jeffrey, should allow Wilson to take advantage of 1 on 1 coverage.. Just sayin...