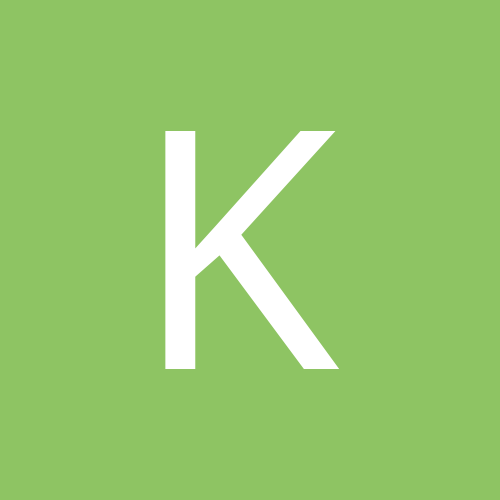 Content Count

24

Joined

Last visited
Community Reputation
3
Neutral
Mike, please kick me out. Better yet, I will do it for you.

My apologies. I thought this was a place for fantasy football discussion. Not a hangout for juvenile dumbasses.

First 2 rounds of a dynasty start-up? 1-24. Go ...

KingOfTheJungle replied to the lone star's topic in FFToday Board

1

Regarding Barkley being a top pick, you see some really good players there and you also see some major busts. Reggie Bush was #2 overall, Ronnie Brown was #2, Benson was #4, McFadden was #4 overall and so on. RIchardson, Moreno, Cadilac WIlliams, Spiller, and Stewart all were pretty much busts. I would argue that 9 of the 16 underperformed their draft position or were a complete bust. More than 50%. Barkley is not truly a can't miss prospect, but recency bias and the news media make him out to be one. I know it seems like everyone on the planet loves Barkley, but not everyone does. From CollegeFootballMetrics.com round table: "We love salivating over his size, his otherworldly strength, and his game-breaking speed, but it hasn't translated well on the field. He's gym strong but not football strong, and he does so much dancing, bouncing, stopping, and lateral moving that he renders himself unable to transfer all that size and speed to power ala Todd Gurley. Looks like Tarzan, rushes like Jane. 230 pounds but stylistically and physically runs like he's 190. Basically Reggie Bush circa earlier years before figuring out how to run hard and between the tackles like a normal back." "Cast aside Saquan's big runs for a moment and focus your attention on the other 95% of his attempts. When doing so, we see that that other 95% resulted in 2.1 YPC across 9 of 13 games last year, and it shows itself on tape. Truly generational caliber backs aren't that inconsistent (to put it nicely). Saquon is like a siren, drawing us in and mesmerizing us with some highlight reel runs and his impressive Olympian body, all while distracting us from what's occurring the majority of the time, and that's inefficiency. He's all athlete at the moment, essentially a neophyte as a running back.... and that gets slapped with the proverbial BOOM-BUST label for me."

FU to me for talking myself out of starting Shepard because of his headaches and bad hammy last week and because I read somewhere that D. Henry was going to blow up against the 49ers. Kept me from having a 200+ week and climbing into the Top 40 of a $250,000 1st prize contest. Not even the joy of having Hunt & Gurley this week can take the bitter taste out of my mouth.

Meh. Locals gonna local. We all started somewhere. Play pro FF where trading isn't allowed. Every man for himself.

KingOfTheJungle replied to KingOfTheJungle's topic in FFToday Board

After much deliberation, I decided Rodgers was the safer pick. I was wrong and I lost. But at least I still have Watson going forward, so my season isn't over. Others who think it's taboo to roster 2 QB's and have lost their guy are not as fortunate this morning. I know. I'm out there pilfering through the trash with them to try and find someone to start on Watson's bye week.

KingOfTheJungle replied to KingOfTheJungle's topic in FFToday Board

NFFC ... no trading in these leagues.

KingOfTheJungle replied to KingOfTheJungle's topic in FFToday Board

BTW, this is a 2K ante league and I am tied for 1st at 4-1.

KingOfTheJungle replied to KingOfTheJungle's topic in FFToday Board

I love Rodgers more than the dog in the commercial. That's why I spent a high draft pick to grab him as the first QB off the board. But I'm asking about this specific weekend ... Rodgers is playing at Minnesota, where he was held to just 212 last year, and has done even worse in the past there. Meanwhile, Watson (who I spent my 20th and final pick on) has back-to-back 5 TD games and is playing at home against Cleveland! It if weren't for these two extreme scenarios I wouldn't even be asking. Just wondered what you experts thought.

I've got both, and with Watson playing cupcake Cleveland at home and Rodgers playing at tough-defense Minnesota, I can't make up my mind.