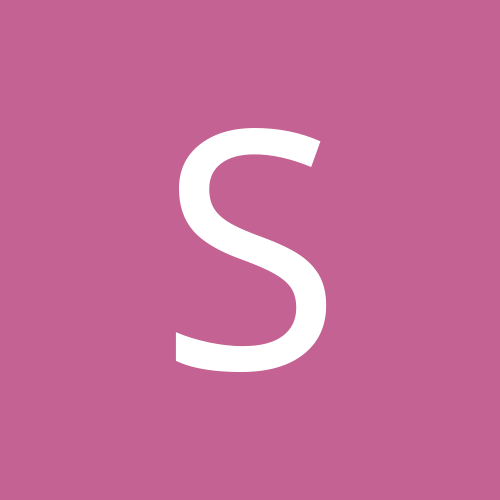 Content Count

31

Joined

Last visited
Community Reputation
1
Neutral
I'm holding onto MVS at this point. He's still the #2 WR in an Aaron Rodgers led offense and is playing a large amount of snaps still. I imagine that Jimmy Graham breaking his thumb is probably going to result in some more looks in his direction as well. I was also playing with the idea of dropping him and picking up Tre'Quan, DJ Moore, or Courtland Sutton, but ultimately decided to hold him, especially after the Graham news.

I traded Boyd away for Chubb (so glad I did as I needed the RB help) last week if that gives you a reference for him. I'd check out some trade charts like this one: https://www.fantasypros.com/2018/11/fantasy-football-trade-value-chart-week-11/

If your trade deadline hasn't passed yet, I would offload one (or two) of those RBs off and upgrade that WR unit. I'm sure you could pull something nice there. I would play Kamara, Conner, and Chubb though.

Starting Hilton no questions over here too. Also have MVS, but he's more of a question in my flex position than in a proper WR position.

In standard, I'd stay Ito.

I was just looking at this a little closer, and the Wilson\Fitz combo for the rest of the season actually looks pretty awesome. Where Wilson has tough match ups, Fitz has pretty easy match ups and vice versa (especially after week 12 cruising into the playoffs.) Wilson's ROS Schedule: LAC, @LAR, GB, CAR, SF, MIN, @SF, KC, AZ Fitz's ROS Schedule: @CAR, WAS, @NYG, SF, CAR, NO, @BAL, @DAL, ATL Of course, the big question mark is if Fitz lasts as the starter throughout the rest of the season. I'm certainly hanging onto these two barring any injuries\benchings.

Fitz over Wilson, checking in.

I'm thinking about picking up Fitz as well, as riding with only Wilson just scares me since they're hardly throwing the ball anymore. Figure it's worth it for Fitz's ceiling.

Just picked up Keke the other day. Do you guys think this makes him less relevant? Would you guys still hold on to him?

If you've got Brady, you play him when you can regardless of match up IMO.

Thinking about picking up Mostert as well. Would you guys drop Clement for Mostert?

Thinking about picking up Tre'Quan tonight... (daily waivers) But, someone also just dropped Ridley, so I'm thinking I could hold out until Monday when he's up for grabs. Geronimo and Goodwin are also sitting on the WW. I would be dropping Burton as I think Njoku can take me the rest of the way through the season with his ridiculous target share (w/ the exception of his bye week.) What would you guys do?

Yup, Crabtree and Crablegs.

Need a little Flex help here... Kerryon @ Mia Burton v. NE Thompson (Q) v. Dal Clement v. Car With Riddick not practicing, I'm currently leaning in Kerryon's direction at the moment. Also, probably the only time I am considering flexing a second TE because of the matchups (starting Njoku and possibly flexing Burton.) Thompson is coming back from injury, but has a more difficult match up. Will Clement come in and get most of the goal line touches to bump him above the other flex candidates? Thanks!