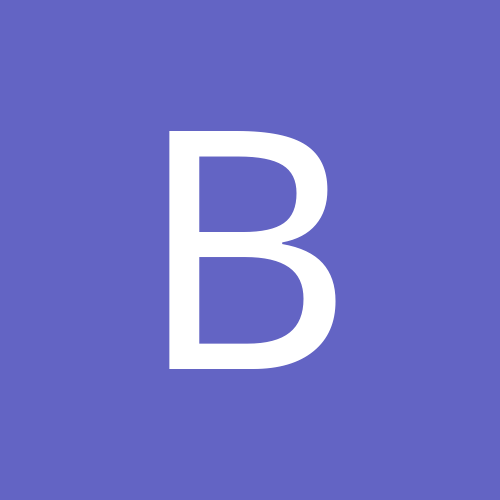 Content Count

32

Joined

Last visited
Community Reputation
0
Neutral
My league does it a little different. We pick names out of a hat - and the first name drawn gets their choice of draft position (and so on). The last name drawn doesn't necessarily get the last pick, just the last one available. Pretty interesting format - a little twist in strategy too.

Go to http://www.standowt.com/ Tim and Jeff will really make your league STAND OWT!!!!

I agree 100%. Your founding draft should be auction-style. That gives all teams a fair-shake at the top-tier players, and forces you to make managerial decisions on who to take, when to take them, and how much to pay for them! (using fictious $$ of course). Check out FantasyAuctioneer.com - they run auction drafts for you. Also, 12 teams is decent - still leaves plenty of talent avail (esp at QB). 16 teams in a league makes it tight, but doable. Depdending on your starting lineup composition - your roster max can be anywhere from 25-30. Don't forget - if it's a Dynasty league, guys will want to hold on to a player longer than the usual re-draft leagues, because some rookies need time to develop, so make sure your roster is accommodating. The following year's draft s/b in reverse order of finish - but, add a twist... example: the winner of the Consolation game (3rd place) would get the 9th pick (in a 12 team league) instead of the 10th pick (which goes to the loser) makes them try harder - especially since they're out of the Championship game. Bottom line is - you're doing the right thing by developing your by-laws now - get it as right as possible and try not to make too many changes after the fact. if you want to check out my league - go to www.TBL2.com

What about Felix Jones? I think the argument can be made for him as much as (if not more than) a Chris Johnson or Ray Rice. Those guys, too, will be playing behind another established RB as well - however after seeing that MB3 can't carry the rock full-time, and with the Cowboy's established 1-2 punch already in place, I can see Felix filling in (and doing a better job) than Julius did. In Baltimore, Rice is a lock at #2, but will they use a 2-RB system? McGahee's injury concerns make Rice a favorable candidate to take over the #1, but do you risk sitting and waiting for that to happen? Rice is durable too, so if he gets in, he'll be a workhorse. In Tenn, Johnson will provide the lighting to LenDale's Thunder, so I can see him getting a few carries, but LenDale has proven that he can handle 25 carries a game. Felix isn't worn down - remember he split carries with DMC at Oklahoma - and did pretty damn well there. Kevin Smith and Matt Forte find themselves in the position to be "the" guy on their respective teams, but when you start to throw in #2 RB's into the conversation, I think Felix should garner a mention. (and - believe it or not, I am NOT a Cowboy's fan!)

Is there an option to set up this type of Contest for a 'group'? I run a FF league, and we use the NFL Draft as an off-season challenge with rewards for the top 5 finishers. Last year, we used ESPN, but it doesn't appear that they will be setting that up this year so I'm out in the cold. I need to create a "group" and send invites to the guys in my league to input their picks... someplace where they will all be able to track the picks and their progress during the draft. As of right now - I'm using an Excel spreadsheet to track them all. ugh. Any help? If not, no biggie. Thanks.

I haven't had many problems with the Yahoo leagues either, however, they don't support IDP's. And - I hate to bash RTSports, but it's just been extremely frustrating trying to keep up with your fantasy teams. They call themselves "Real Time Sports", but they are far from Real-Time.

I've just spent a good hour and a half checking out MFL - the interface looks great and the price is comprable to RTS. I may be switching to MFL next year.

Looking to find out what websites are being used to host your leagues - and, more importantly, are you having issues with live scoring updates, or server access on your site? I use RTSports, and 2 out of the past 3 Sunday's - there have been issues and everybody is screaming mad. If I were to switch providers for 2008, I want to be sure I'm not jumping out of the frying pan and into the fire. Any help would be appreciated. Thanks.

During the off-season, I gave up Cedric Benson to get Randy Moss. The guys in my league said I lost in that deal.... little did they know!

I'm on RTSports, and 2 out of the past 3 Sunday's, we've had nothing but issues during the "peak" hours with stats not being updated timely. On top of that, there were several occasions where we just could not access the site (Server not found, etc). I'm asking you guys to tell me what websites you use to host your FF leagues... and do you experience similar issues with slow stat updates, and/or non-responsive servers? The owners in my league are wanting to switch to a new site for next season, so I wanted to get some feedback from the FFToday community on these items to see if the grass is any greener on the other side. Thanks.

That's true - forgot about his "early" days. I just don't see his value being that high, even in a rookie-only draft, but I guess there isn't much else out there.

Brian Leonard?? He's a FB!?! Good to see what's being picked though... I'll be involved in a Rookie only draft come August... and am looking for some rankings to base it on. I would have thought Calvin would go #1 though - but, depending on that team's need... who knows. I have #9 pick, hopefully some good talent still avail.

It really depends on the scoring for that league. If you play your cards right - you can stack up with Offensive players and then be the first to grab the stud LB. But, watch out - once you pick up an IDP, the flood gates will open up. I've played FF using IDP's for 4 years now - and the earliest I've seen a guy go is like the 5th round. 12 man leagues, 30 man rosters - so, everything is relative. A 16-team league? That's going to make things differently. IMO - the LB position has a slightly higher value than DB's and then DL are the lowest. But, if you can get the top DL after getting a top LB - your defense is set!!

Whew - luckily for me I have Winslow Jr. as my other TE.