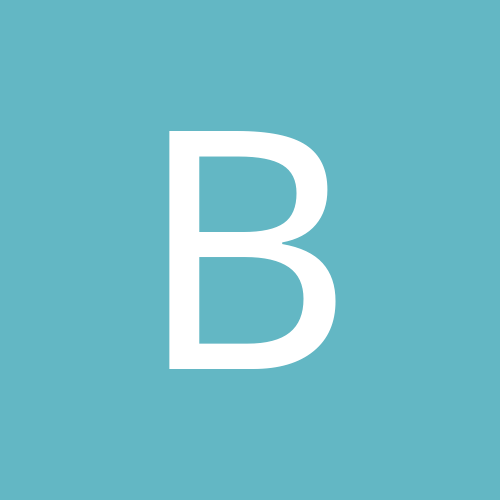 Content Count

43

Joined

Last visited
Community Reputation
0
Neutral
Thanks. Care to share the news you saw?

Thanks. I saw Cobb is back, so that may cut into targets for Adams. Coleman hasn't done much for me yet, but he's going up against Buffalo so I will keep him in mind.

Roster is in signature. Right now I'm starting Hilton and Thomas at WR with Adams in the flex. I see Snead as high risk/reward this week. Which 3 WR would you start? Thanks.

I'm looking for a WR to replace Allen. Is there a no-brainer I'm overlooking on the list below, or can you rank your top few picks? Thanks. 10 team league, 1PPR, 5 bonus pts at 125yds receiving. Roster QB - A Luck, A Dalton WR - J Jones, K Allen, J Edelman, D Moncrief RB - A Peterson, A Abdullah, M Gordon, T Rawls TE - G Barnidge K - D Bailey DEF - Kansas City D - Sean Lee, Bobby Wagner Available WR J. Brown W. Fuller V. Jackson T. Lockett D. Parker M. Wallace E. Rogers T. Sharpe T. Benjamin J. Kerley C. Beasley J. Crowder E. Royal Q. Enunwa M. Wallace

J. Brown W. Fuller V. Jackson T. Lockett D. Parker M. Wallace E. Rogers T. Sharpe T. Benjamin C. Beasley J. Crowder This is not the league in my sig. PPR, 5 bonus pts at 125 yds. I was thinking Fuller, Sharpe or Lockett but would love to hear some other opinions. Thanks.

I need to pick 1 RB and 1 Flex from the following in a PPR league: Danny Woodhead, RB - SD Theo Riddick, RB - DET Charles Sims, RB - TB Kamar Aiken, WR - BAL Braxton Miller, WR - HOU Thanks!

Also, I read the instructions webpage and still couldn't find where to put in -1 for the QB if he gets sacked or throws an incompletion. Is that what you're calling pass attempt and rush attempt? Thanks.

Thanks for the response, Mike. I read one of your responses to another post yesterday where the person was asking about bonus points for yardage reached and you said something along the lines that the guys reaching those marks are already the ones you would draft first. Makes sense. The second part isn't combining those yards, just saying it's the same pts/yds for receiving and rushing at all of those positions. Thanks again!

Hi, I joined a 10 team league where the commissioner changes the scoring each year to some very unorthodox settings. It's mostly for fun and to get us discussing and debating various point settings. Can Draft Buddy accommodate the following? 1. QB a. Incomplete pass = -1pt. b. Sack = -1pt. c. Multiple passing yard game. Specifically 300-449yds = 5pts, 450+yds = 10pts 2. QB/RB/WR/TE a. Multiple rushing/receiving yard game. Specifically 125-199yds = 5pts, 200+yds = 10pts Positions are QB, QB, RB, RB, WR, WR, TE, W/R/T, K, DEF, D, D, BN, BN, BN, BN Thank you for your help!

I've been in a 6pt TD league for 4 years now where the O-flex position also includes QB as an option. So if you want, you can start 2 QB's. All the top-tier QB's are taken in the first round and they always have the most points at the end of the season.

Matt Ryan has been my starter all year, it was nice while it lasted. Do I pick up Vick or Tannehill? I'm leaning towards Vick but worried about him taking a big hit again and leaving the game early.

This concept is completely new to me, could use some help. After my league's draft tonight, we're doing a "Teams" draft. Using the same draft order as our standard fantasy league, each owner drafts 3 NFL teams and a second league is set up where you form a team using any players from the active rosters of your three teams. Sounds interesting...without knowing the specifics of scoring, who do you guys think are some of the strongest teams? I'm trying to think of teams with the most quality fantasy players and I can come up with a few, just not sure if I'm on the right track...thanks.

My opponent has no players left and I have one, Jeremy Maclin. I'm winning by 0.98 points. I don't know why but I'm worried about some freak scenario where he fumbles his first catch and gets creamed and leaves the game with an injury, resulting in negative points and a loss for me. Someone at work suggested benching him. At first it sounded like a good idea but I don't want to come across as a jerk making an unethical (not sure if that's the word I'm looking for, but you get the idea) move. What are your thoughts on this? I'm most likely going to leave him in since the freak scenario is doubtful, but this seems like a unique situation and I wanted to know what other fantasy owners would do. By the way, I'm 6-0 in first place and my opponent is 4-2 in second place.

What is your definition of a suicide pool? I was always under the impression that it was when you have players who can be eliminated throughout the pool and you then lose that roster spot, but maybe I'm mistaken. And aren't the match-ups reshuffled after the first round? Wouldn't that make it hard to pick winners if you don't know who is playing each other?

I'm entering a fantasy playoff suicide pool at work and I'd like some advice on the best strategy. I have to pick from the players from any of the playoff teams to fill the following roster spots: 2 QB, 3 RB, 4 WR/TE, 2 K, and 2 DEF/ST. Once a team is knocked out of the playoffs, I lose any player(s) from that team on my roster for the remainder of the playoffs. I can't decide between two strategies; (1) Choose the best players statistically at each position, regardless of what team they are on. (2) Choose the best players from the teams I think will make it at least to the Conference Championships, if not the Super Bowl, even if there are better players on teams that could be knocked out earlier. The first approach is a little bit more conservative, and would protect a little more against upsets. The second is more aggressive and risky, assuming I choose the right teams to go all the way. Any other strategies I haven't thought of? It's $10 and the scoring system is below. 6 points - rushing or receiving TD by any individual player. Kickoff return, punt return, interception return or fumble return by your defense/special teams. 4 points - passing TD 3 points - field goal 2 points - defensive safety. 2 point conversion run or reception. 1 point - extra point. any defensive interception or fumble recovery. 2 point conversion pass. What would your roster look like if you entered this pool?