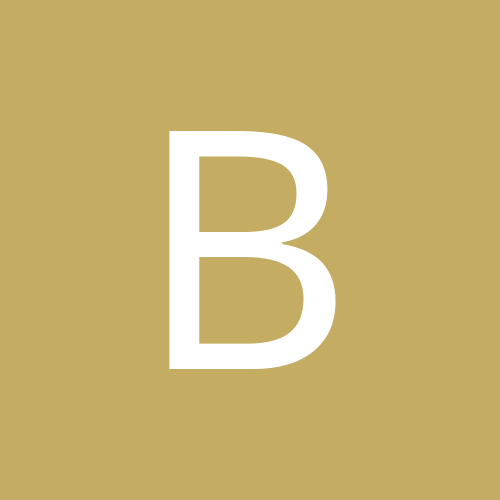 Content Count

1,991

Joined

Last visited

Days Won

1
Community Reputation
34
Excellent
The Bears traded two 1st round picks (which is now looking like late rounders) and a 3rd for a 2nd (which is looking like an early pick) and a 5th...oh, and Mack! This is NOTHING like the Walker trade, even haters should have a friggin' clue before they post.

Seeing that Mack is one of the leading candidates for Defensive POY shows how stupid this post is, what a clown.

Everyone in the NFC North lost, Bears still comfortably in 1st, suck it!

Ditto this FU, WTF did Thomas do to Brees?

LOL, at first I thought he meant "gut" feeling, but then responded a second time and said "guy" feeling...haven't really heard that before.

It's completely silly and almost irresponsible, as a supposed "expert", to rank Fournette #2 in PPR (or in any league). I understand wanting to be "different" and perhaps "bold", but come on. And then to say you probably wouldn't draft him #2 if given the option, seems like a complete waste of time, regardless how you spin it. I've followed you over the years and have used your big board in the past, but once I saw Fournette #2, I almost stopped, until I saw Bell at 11????? If Bell were there at 8, and you were on the board, would you not take Bell? I would think your BOARD would represent what you would pick if given the choice, no way Bell last until 11, even if you are drafting...makes ZERO sense. I would love for you to join a big $ PPR league, have the #2 pick, and draft Fournette (put your money where your mouth is). Don't rank him #2 and not pick him. Otherwise, put him where you would actually take him if given the choice! And Kamara at 17 with Ingram out the first 4-weeks? This guy is a PPR machine, crazy where you have him ranked.

Robbie Anderson at 28 and Rishard Mathews at 29 pretty much did it for me, ridiculous.

I watched the whole game, Reid called the 1st half, unless the camera showed him faking the play calls on the sideline. For whatever reason, it appeared Nagy called the 2nd half. Nagy did own up to the bad play calling in the 2nd half and said he would learn from it as HC of the Bears. At first I didn't like the hire, but I'm warming up to it (hey, anything is better than Fox LOL)! They did indeed retain Fangio, so the future is looking bright. Nagy also didn't start calling the offensive plays until the last 5-games, when they averaged 28pts/game (that's huge for an Alex Smith run offense). Not sure what Seafoam's problem is, are you a Packers fan or just a Bears hater?

Bye bye Alex Smith, it was nice knowing you (Patrick Mahomes era begins). Smith played conservative and scared down the stretch, looking to run instead of throw...and like I had mentioned earlier, the play calling was brutal.

The play calling by KC has been brutal this half. It looked like Reid was calling it in the first half, then they showed Nagy calling it in the 2nd half...can't be good for his coaching interviews coming up.

How many fantasy points is that for Mariotta? A passing and receiving TD?

I'm with ya John, decided to sit Green as well! GL!

Small sample size , but figured it would be split 50/50!

I've decided to start Funchess vs GB, need to decide between AJ @ MInn and Cooks @ Pitt; Rhodes from Minn does a great job shutting down other teams top WR, and Cooks has done nothing the last 2-weeks. Golden Tate laid an egg yesterday, need to choose the correct WR this time. Any thoughts? Quickly!

I was just about to start a similar thread, not liking Green's matchup this week. I need to start 2 from Green @ Minn, Funchess vs GB and Cooks @ Pitt. Cooks has got me a whopping 3 and 4 pts the last 2-weeks, I currently have him on my bench, he's been all or nothing lately. I agree with weepaws, would be tempting to go with Evans and Goodwin. As to the original post, not sure I would start Baldwin vs Rams over Green, Baldwin has been pretty average.