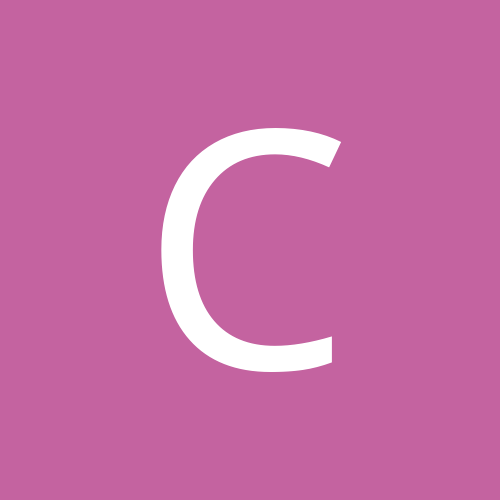 Content Count

205

Joined

Last visited
Community Reputation
0
Neutral
I'm still having problems, too. Wow. Talk about bad timing.

Ok, the topic pretty much says it all. I need to choose two from the following: Doug Martin vs. Carolina Shane Vereen @ Miami Chris Johnson vs. Oakland This is in a PPR league, where all TDs are six points. Alternatively, I have Keenan Allen (@ Arizona) penciled in at my flex position. I could bench him and go with all three of the running backs listed above. If I want to keep him in that spot though, I'll need to decide which two running backs I'll start from that list. Advice is appreciated. Will answer in return.

I'm running into this problem on IE, too.... I can reply, it just doesn't show the post I've quoted.

Nice list. I think going WR/WR will still yield some options at RB later on. I really like Hyde this year, as others have said, and wouldn't be surprised to see Grimes see some substantial carries this season.

I can't decide if this is worth dropping someone for or not. Wright has good size and potential, but his athleticism is nowhere near Hernandez. On a side note, how are you still getting text alerts from ESPN? I thought they discontinued that.

Ok, fair enough. Although I think the timeframe alone will probably take some adjusting to, since I've never participated in a draft that extensive before. What else would you advise?

That's great advice. I appreciate it. Any thoughts on the startup draft?

I've decided to finally try my hand at starting a dynasty league, but I'm not really sure how to begin. As much as I enjoy my keeper and redraft leagues, dynasty seems like it would be a bit more challenging, but I have to learn quite a bio before I jump in. Are there any tips/strategies people can provide for someone looking to start a dynasty league for the first time? Just so I'm clear, I'm not looking for advice pertaining to the league I'd like to start. I'm more interested in what the best practices are for anyone looking to take the plunge into dynasty, and/or any rules of thumb for someone looking to create a new league from scratch. Thanks.

If you think he'd go for it, absolutely. I'd be surprised if that happened, though.

I was offered an Antonio for Antonio trade...I give up Gates, get Brown in return. PPR league. I already have Julius Thomas and Owen Daniels. Kind of weak at WR. Worth doing?

I'd do it. You're getting the best player and not losing in an area since you have cameron.

Probably going to drop Roy Helu for Brandon Bolden.

I was thinking Bradshaw. Anyone else?

I agree with this. Thomas may not play now, so this seems like your best bet. Rice may have finally gotten it together after a slow start. And they're going to have to throw a lot to keep up with Atlanta. Please answer mine. Thanks.