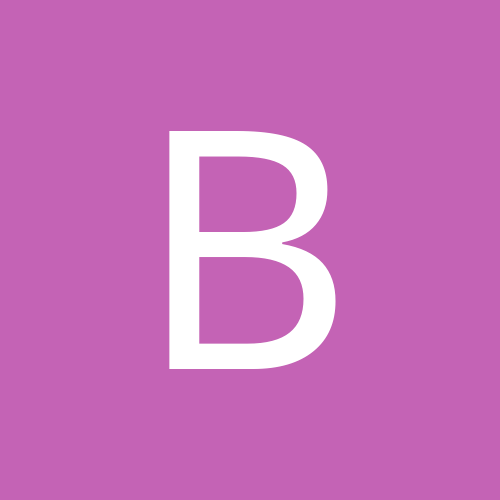 Content Count

139

Joined

Last visited
Community Reputation
5
Neutral
Recent Profile Visitors
The recent visitors block is disabled and is not being shown to other users.
Currently have Zeke plugged in for tonight but am nervous about it; I was able to Pick up J. Williams (vs Minny). Need a win to make the playoffs. Always been a start your studs person especially when they're ur #1 draft pick on the year, but I definitely need to squeeze every possible point I can get this week….who is the pick here?? 1/2 ppr standard scoring…yardage bonuses.

Need to decide the following to go along with my starters Williams,Waddle or Bateman For my Flex ceedee and diggs are my 2 WR starters Montgomery,Ingram or Carter for RB2 RB1 is Zeke. currently have Ingram in And Waddle in. Just picked up Bateman. If it makes any difference,my opponent has Lamar as his QB. OR I could bench all 3 WRs and start 2 more RBs and have 1 as my flex. 1/2 ppr standard scoring plus bonuses. thxs

Stick with Pitts tonight or pickup Knox vs IND or Arnold vs SF standard scoring 1/2 PPR

Standard scoring, .5 ppr Carter vs Buffalo or Ingram vs Tennessee thx

Help! Am I overthinking this? Currently leaning towards Booker. M. Carter or D. Booker 1/2 pt ppr,standard scoring.

20 pts from Diggs and Knox......not too much to ask,right?

just saw that too.... eligible to come off PUP list this week but am seeing that he still has a couple weeks before hes ready

Wentz Darnold Heinicke Bridgewater Does my opponent having Mclaurin and Moore make choosing either Heinocke or Darnold a priority? If so, which one or should that not matter? TDs =6pts + yardage

That's what I'm wondering…how is the rehab coming along? Is this just a "no news is good news" scenario? I get what ur saying…….Admittedly, I don't watch many saints games but wouldn't things open up more with Thomas in the lineup? Not sure if either guy who's is there now is a "true" #1WR. Having a reliable #1 would make Winston more comfortable, wouldn't it?

whats his status? all i can find is that he is eligible to return possibly week 7. any news on how his rehab is progressing?Any NO homers out there that can shed some light on if is he in fact gonna be ready come week 7 to step right in and contribute? Could be a major boost not only for NO but for a fantasy team that has him stashed or can pick up before then. i also saw that a lot may depend on where they stand and how they do against Tampa week 8...if they lose and are in danger of not wining the division, there are rumblings that he could be traded... thoughts?

I watched the whole game and I was really impressed by Herbert. Although it was only 1 game, He ran hard and was productive. As a poster mentioned above, he was in there at the end of the game when the Bears wanted to run and eat up the clock. He looked good and if he continues to improve, if I were the Bears, I may actually consider trading away Cohen when he returns. I could potentially see a Montgomery, Herbert backfield next year.

for those shopping him...what are you asking for and or getting back for him?? i am going to try and get a RB for him, just trying to gauge the interest and potential return.

1-2…lost both games to the league high score so not sure if I should do anything or stand pat. I will be dropping one of my DST as I had Tampa but grabbed Carolina for this week. thoughts? QB-Wilson RB-Elliot,Montgomery,Hunt,Ingram,Mattison WR-Diggs,Williams,Lamb,Anderson,Sutton, Waddle TE-Pitts K-Koo DST-Tampa Bay,Carolina .5 ppr TD-6pts Standard Yardage + bonuses Lineup QB,RB,RB,WR,WR,flex(rb,we,te),TE, K,DST

can't believe I'm even asking this but here goes So who are the high level players not vaxed? I tried looking for any info but haven't been able to find anything up to date/current. If you haven't drafted yet, will a player not vaxed deter you from drafting them as opposed to a known vaxed player who may be a Slight drop off in talent? Using Hopkins as an example…will you pass on him for another less "talented" just because he's already stated that he questions his future in the nfl if forced to take the jab… how much of a show would it be if you draft him or any other high level player just to have the NFL mandate the shot and they decide to sit out? Instant fantasy killer. Better have some serious depth on your team.

before i came back here i was leaning teddy....then i saw the tua news now fitzmagic over everyone else listed?