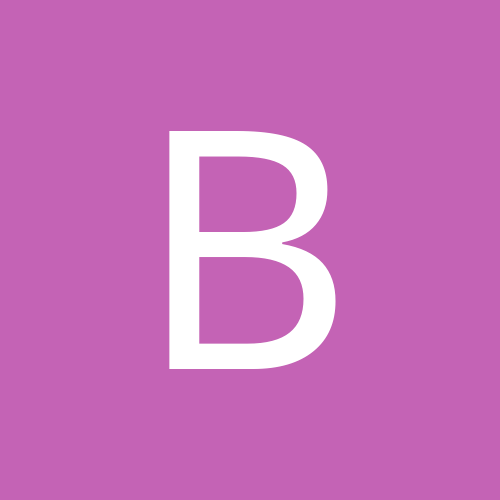 Content Count

148

Joined

Last visited
Community Reputation
5
Neutral
Recent Profile Visitors
The recent visitors block is disabled and is not being shown to other users.
Russell Wilson or Carson Wentz this week? Everywhere I look, It seems Wentz is ranked higher this week. Russell has been very pedestrian so far. WDIS? standard yardage 6pts TDs.

Hope ur right as I have Brady in one league and can't bring myself to bench him….yet

Have Brady in one league…Brady without Godwin and jones…..have Winston on my bench. Start Winston over Brady or can grab Wentz. yardage and TDs are 6pts.

No Godwin and now no Julio. no bueno for Tom..

Right now I have waddle as I think I need to see how cooper rush plays. juju is my other Wr who I started Thursday. Pick one waddle lamb thielen .5ppr 6tds yardage

Since joining TB, Brady has been horrible against NO. What is this crazy voodoo spell the Saints have on him? With an 0-4 record, 6 touchdown passes 8 interceptions, 71.5 passer rating, whatever they're doing is certainly working. With what seems like the whole team being questionable around him this week, does he Stand a chance of breaking this spell he's under and put in a solid effort?

So my OP was a thought I had after reading the wk 2 truths & lies where Steve mentions to try and sell CEH "high". To be honest, I wasn't really trying to start a "help me with my team" question.Just got me thinking. If anyone actually traded or tried trading CEH after week one…..what did you get or what are you trying to get. but since you asked I have CEH behind Barkley,&Chubb. Other RBs include Elliot,Edmonds and Robinson(WAS). I am a little thin at WR, I feel, with CeeDee,waddle,juju,MVS and Parker. the loss of Dak is what really got me to think about my team management as that affects 2 players on my roster. anyways, that's my story, and I'm sticking with it.

Just curious if anyone has traded CEH after week one. If so, what are you getting in return. I may try and get a WR for him. Just trying to gauge what the interest would be. Thanks p.s…..1/2 ppr league with standard yardage and 6pt TDS.

Currently have Pitts and Moreau on my roster. Thomas on the wire. who has the most upside? 1/2ppr standard scoring plus yardage. Thanks and good luck to everyone today.

Currently have Zeke plugged in for tonight but am nervous about it; I was able to Pick up J. Williams (vs Minny). Need a win to make the playoffs. Always been a start your studs person especially when they're ur #1 draft pick on the year, but I definitely need to squeeze every possible point I can get this week….who is the pick here?? 1/2 ppr standard scoring…yardage bonuses.

Need to decide the following to go along with my starters Williams,Waddle or Bateman For my Flex ceedee and diggs are my 2 WR starters Montgomery,Ingram or Carter for RB2 RB1 is Zeke. currently have Ingram in And Waddle in. Just picked up Bateman. If it makes any difference,my opponent has Lamar as his QB. OR I could bench all 3 WRs and start 2 more RBs and have 1 as my flex. 1/2 ppr standard scoring plus bonuses. thxs

Stick with Pitts tonight or pickup Knox vs IND or Arnold vs SF standard scoring 1/2 PPR

Standard scoring, .5 ppr Carter vs Buffalo or Ingram vs Tennessee thx

Help! Am I overthinking this? Currently leaning towards Booker. M. Carter or D. Booker 1/2 pt ppr,standard scoring.

20 pts from Diggs and Knox......not too much to ask,right?