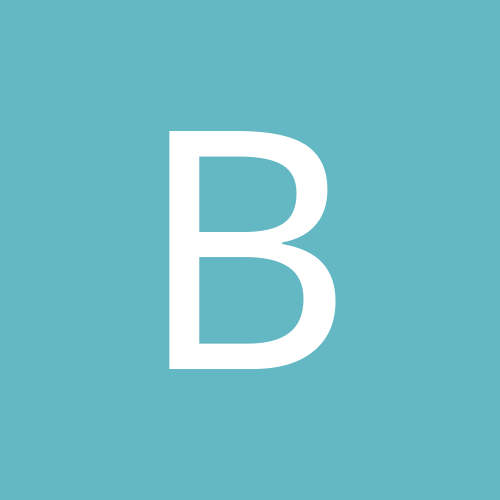 Content Count

478

Joined

Last visited
Community Reputation
6
Neutral
Recent Profile Visitors
The recent visitors block is disabled and is not being shown to other users.
Did you see the article about the couple that won $1 Million - see snipets from the article below: ade Roper-Tolbert won the DraftKings "Millionaire Maker" contest that consists of creating fantasy lineups from the NFL's four wild card games. Her lineup included Houston Texans quarterback Deshaun Watson, Seattle Seahawks wide receiver DK Metcalf and Minnnesota Vikings running back Dalvin Cook, according to ESPN. When she won on Sunday afternoon, her victory garnered attention outside of the daily fantasy community because of her celebrity status. What's not allowed is collusion between two players to build lineups. Out of the 300 combined entries, 298 of them were unique, according to ESPN, a sign pointing to coordination between the married couple. Further pointing to collusion is the fact that Tolbert rostered NFC quarterbacks Drew Brees, Russell Wilson and Carson Wentz in 148 of his entries, while Roper-Tolbert used AFC quarterbacks Watson, Ryan Tannehill and Josh Allen in 143 of hers. More unique rosters provide more chances to win, and the couple's lineups point to circumventing rules prohibiting a maximum of 150 uncoordinated entries. Seems like collusion to me - thoughts?

Championship. 16-team league - drafted at 15 spot. Michael Thomas and Mike Evans in rounds 1/2. Getting Lamar Jackson in 6th round had a lot to do with getting the championship, but lead the league in points scored by a huge margin.

Uh, this is more about the rosters and not about how you are doing. Good for you!

4 Championships – starting lineups below: 12-team keeper – ½ PPR: Mahomes, Karma, Sanders, Julio, Godwin, Kittle, Waller 12-team re-draft – 1 PPR: Winston, Elliott, Duke, Diggs, Parker, Michael Thomas, Gesicki (1st place, up 33 points going into last game) 14-team re-draft – ½ PPR – Tannehill, Henry, Drake, Tyrek, Hooper, Hollister, Cook 16-team re-draft – ½ PPR – Lamar, Ingram, Lockett, Michael Thomas, Evans/Perriman, Engram/Cook

2nd year dynasty - 7-0 but hit hard with injuries Offense: Rodgers - Chris Thompson - Kamara - AJ Green . - Thelien - Landry - Demarius - Fuller - Galladay - Joddan Reed - Cooks Defense: Derwin James - Landon Collins - Keanu Neal - Kwon Alexander - Kevin Byard - Melvin Ingram

The internet has lots of news on Mixon

"i" before "e" except after "c"

I didn't click - wasn't gonna be a sucker

Julio - I always knew what I was gonna get with him - either a WR1 monster game or WR25 numbers - very consistent

Wow - not a TD guys - by the time he controls the ball his left foot is no longer touching the ground - guess it is what you want to see!

My dynasty team (drafted this year) and we play individual defensive players - full PPR Foles (Rodgers out) - Kamara - CJ Anderson - Thelien - AJ Green - Landry - D. Thomas - Walker - Boswell - K. Neal - L. Collins - K. Byard - M. Ingram - Lavonte David - second highest scoring team versus the highest scoring team (the way it should be) 14-team re-draft league - embarrassed I made it to the finals: Bortles (again, had Rodgers) - Drake - Ajayi - M. Thomas - J. Landry - (Duke Johnson or K. Stills) - J. Graham - Jags Def - Bailey (had Zuerline) - had the 1.1 and went DJ - then lost Rodgers for most of the year

I am a long-time poster but short-time reader

If you are a Brown owner haven't you always needed him?