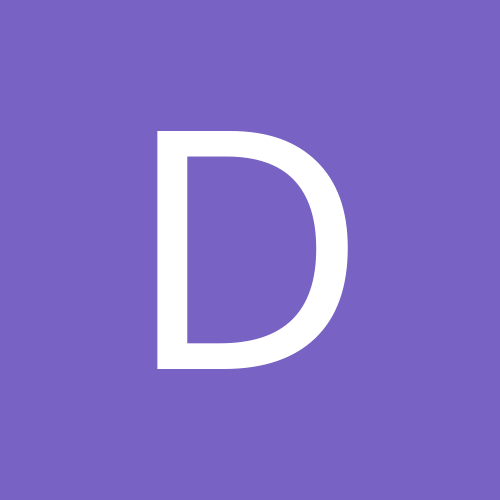 Content Count

584

Joined

Last visited
Community Reputation
18
Good
Recent Profile Visitors
The recent visitors block is disabled and is not being shown to other users.
Packers DST to have 3 Pick Sixes, a few sacks, a fumble recovery and maybe a punt return for a TD. Ya know, because Derrick freaking Henry. FINALLY had the luck swing my way, until THAT! SMFH. Boy, would it be something if the Packers D had the game of their lives tonight………………………

I think I'm doing the same! Good Luck!

Evans. Quite possibly a "quiet squeaky wheel" type of scenario! Lol! Evans didn't make a big stink about his lack of footballs thrown to him, he's not that type of guy, but Brady already talked him up this week. They probably make an effort to get him the ball this week!!

Twist the knife whydontcha? Lol! And quit feeding his fire! Lol! His actual advice is already hidden so deep inside the sarcasm and snark! It is funny, I just wish there was more actionable fantasy foosball strategy mixed in without it! BUT………… He called Gibson correct. In as much as he should not have been drafted as high as he was. I bought into the off-season hype, drafted him higher than I should have and now he's off to a slow start and so is my squad! Also but……. I think I've been talked off the ledge! Gonna stand pat. Don't know if I'll fire him up next week, but I don't think I'm gonna shop him!

I hear ya. I'm trying to turn my thoughts here. I'm gonna try and stand pat with him! Gotta hope he makes that turn!! Still think it may be risky starting him next week!

So y'all would start him against Buffalo? They held Najee to a crap fantasy day and he was in on 100 % of snaps!! I guess we'll see what that Defense does to Gaskin. If they hold him down too(not that he's some great RB) can we really have much confidence that Gibson is gonna ball out? Unless some crazy luck swings my way, I'm staring down 0-2, I'm gonna need next week to hit! lol!

True. I thought that maybe he would see the upgrade in back up QB and maybe I sweeten the deal somehow and throw in an extra guy or something. I don't know. Spitballing here. Maybe I wait and see if any of his guys the bed. Maybe I just accept being 0-2, dig in, try and do better next week and dig myself outta this hole! Sit Gibson and my starting 5 would be Brady, Zeke, Chubb, Woods and Diontae. Maybe I quit and go home. I dunno. Maybe I'll be melodramatic. Lol! Just want to start getting to the fun part of fantasy foosball, all I'm getting so far is the pain and heartache! Lol!

I suppose I had that coming somewhat. Big time Gibson fan. Waning though. I wanna hold on tight!! Just gotta figure out when to cut bait!

Im starting to get worried. He had one game with good every down volume and one where Mckissic got waaaay more 2 minute work and 3rd down work. He hasn't scored me more than 13 yet. He plays another good DST next week. I'm starting to panic. I am entertaining thoughts of putting out this trade offer to the Stafford owner(because I'm not completely sold on my QB, Brady either) of Brady and Gibson for Stafford and Mixon. Not sure he'll bite, but no harm in trying. He's also got Gaskin, but that's a pretty big down grade, not worth it. Stafford is his backup, he's got Russell Wilson. Anyway, what are some others thoughts on Gibsons value going forward? Worth keeping or try to move? I was REALLY high on him all off-season, had him last year and loved it, but this is scary! I may bench him next week in favor of Diontae Johnson, but we'll see!

What's crazy is that PFFs OL/DL Match up chart shows a low number for the pass rating in the PItt-LV Match up, indicating maybe Ben may not have a lot of time to throw. The WR/CB Match up analysis on that game shows Casey Hayward guarding Diontae and Hayward is an inch taller, a few pounds heavier and just about as fast. So maybe they are evenly matched and Diontae doesn't have a big day?But then, upon checking a couple different start/sit sites and ranking sites, they all have Diontae a few spots higher. But Woods always has the rushing possibility upside. Damn. Fantasy Foosball is a Stoopid Game!!! Im leaning towards rolling with Diontae, Big Ben typically has really good home games and really good home openers. It's still early in the season and he's not hurt yet! Lol!

Welp. At least Im only 21 points down this week after the Thursday game! Lol! Damn. When can MY players have the better luck? Opponent had McLaurin, I had Gibson. Damn. Sooooooo, here's the rest of the info. PPR. 4 pt Passing TD, 3 point bonus @ 100yds rush/rec. Rest of Lineups. Him: Russell Wilson, Gaskin, Henry, Mixon, Kittle, Bukter, Rams Me:Brady, Zeke, Chubb, Woods or Diontae, Mark Andrews, Succop, Ravens So, who would you start at Flex Robert Woods or Diontae? I also have Waddle, but I can't really see him having a better day than Woods or Diontae. Am I missing anything with Waddle?I also have a claim in for the Packers DST, hope I get them!! Damn What would you do if it were YOUR team? Thanks for any input y'all!!!

Yeeeeeeeah. Didn't quite work out. Lol!

So, maybe I take Diontae Johnson out of Flex, put Mostert in Flex and Ekeler back in at the second RB spot?

With Sermon out does Mostert get pretty much 100 % workload and make the decision more lopsided?!

A very human side to AxeElf!! I dig THAT! Its nice to see a side thats free from the snark so its more relatable, at least for a few moments!! That being said, I hope you have many more opening days dude! My opening day tradition is to watch the 1 oclock(east coaster!) slate of games at B Dubs up the street from my house with my tablet to check my leagues and verify how bad Im being crushed!! Lol!! On a side note, Ive recently lost 85 lbs so I am REALLY looking forward to some damn WINGS!!!!!!!!