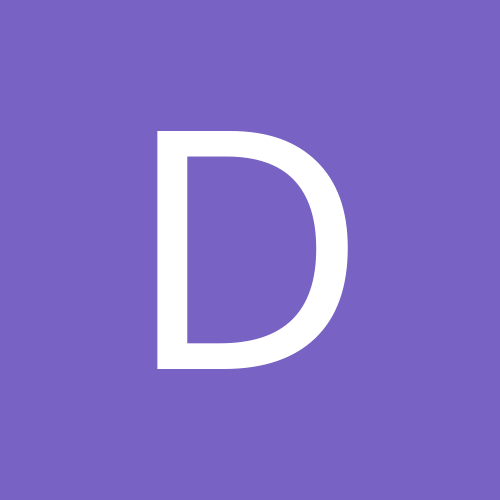 Content Count

525

Joined

Last visited
Community Reputation
17
Good
Does the crappy weather forecast in KC change anything for anyone??

4pt TD league. 1 point per 25 yds passing and 3 of bonus @300 yds I have Dak and Lamar. I have started Lamar the first 2 weeks. But now Dak has Miami at home. I'm a tad worried that Dak may get sat for the entire 4th quarter! Lol! Is Lamar's rushing upside enough to Trump Dak's ridiculously good matchnup?!?! Who would YOU start if it were YOUR team?!? Help!!!!!!

It's a 10 PPR, standard scoring with bonuses at 100 yds rec and 40+yard TDs Mike Evans- road vs Carolina on Thursday night Robert Woods-home vs NO Michael Gallup-home vs Washington Fitz-road vs Balt I'm pretty sure I'm sitting Fitz, so I suppose my post really boils down to whether or not anyone thinks Gallup should start over Woods or Evans. Good Match up for Gallup and I think that Dallas offense looks reeeeeeeeeally good, but I'm leaning toward having him sit again! Unless Evans is still sick! Lol! What are some other thoughts and opinions?!?! Thanks y'all!

I have a strategy question that would lead into specifics about my team. Should my question go on the little help board or the ff today board? I only ask because I posted a question on the wrong board by mistake once and folks lost their minds! Thanks!

I think Gano is out for the year. Getch yaself another Kicker!!

Keeper league. My bad, neglected that Info!!! He kept Adams and Thomas then JuJu was available to him with his first pick,!

My league is a 10 team PPR, standard scoring with 3 pt bonuses @ 100 yds rush/rec We start 1QB, 1RB, 1WR, 2 RB/WR, 1TE, K,DST I'm starting: L Jackson D Cook N Chubb K Allen My best options at that last Flex spot are Kenny G, Lockett and Chris Carson(I don't think Gallup, Kirk or John Brown would be as good of options). I'm leaning Kenny G because Arizona's top 2 CBs are gonna be out, but Carson has looked good this preseason/training camp and Lockett is always explosive. Who would YOU start if it were your team? (If it makes my difference, I'm gonna need BIIIIIIGGGGG points to win, because I'm pretty sure I'm gonna get crushed as my opponent is starting Devante Adams, Micheal Thomas, JuJu and Eckler against me! Lol!)

PPR 10 owner league. My question is what are some thoughts on drafting Thielein or Diggs since I have Cook? Will ones performance eat into the others numbers? My gut says it should be ok, but wanna hear others thoughts in case im missing something? Help! Draft tomorrow night!!!

I forgot to mention AB as a possibility. Is 3rd round to early for a headcase that has the potential to be a top 5 guy?

Opinions. Keep em coming!!

So, my league is 10 team, 2 keeper PPR. We start 1 QB, 1 RB, 1 WR, 2 RB/WR Flex and 1 TE, 1 K, Def. Standard PPR scoring with 3 of bonuses at 100 yds rush/rec and 300 yds passing My keepers are Dalvin Cook and ODB. We don't announce till the draft. So, our 1st round is essentially the 3rd round after everyone keeps 2. I pick 9th in the first round(because of a trade) and the 6th spot the rest of the way. The players that had to go back in this year are AJ Green, David Johnson, Devonta Freeman and Gurley. The top players, along with the aforementioned, that I think would be available after keepers are Keenan, Thielein, Diggs, Damien Williams, Josh Jacobs, David Montgomery, Kelce(though I think the guy I traded with is targeting him, so I don't think he will be there!) and POSSIBLY Kerryon and JuJu, though they may be draft time trades. My league places a big value on Rookie RBs, giving an extra year of keeper eligibility if drafted and stays on the same team all year, so Josh Jacobs and David Montgomery are intriguing!! I don't think either would be there in the next round if I pass with my first pick.(especially considering a Bears Fan picks one spot before me coming back up)! Who outta those guys do you like from the 9th spot or who do you think may be a better selection that I may not have mentioned?!?! I'm going back and forth with whom I like!!! My draft is Friday night!! HELLLLLLPPPPPP!!!