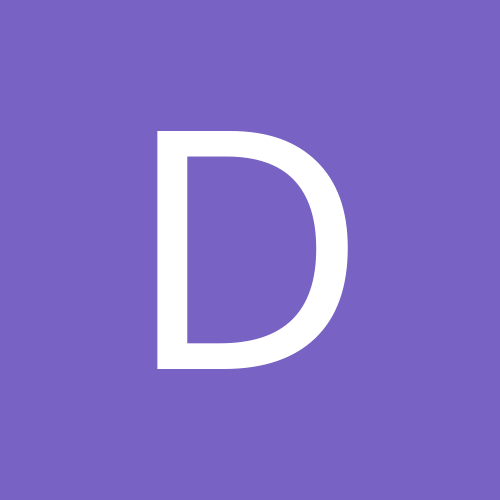 Content Count

623

Joined

Last visited
Community Reputation
18
Good
Recent Profile Visitors
The recent visitors block is disabled and is not being shown to other users.
PPR. 3 point bonus @100 yds rush/receiving Who ya like out of Zeke, Robert Woods or Rhamondre Stevenson? Thanks y'all!!

PPR We start QB, RB, WR, (2)RB/WR, TE, D, K Normal scoring with 3 point bonus @ 300 yds passing, 100 yds rushing/rec I lost Dak last week so, I picked up Matt Ryan this week to stream and stack with Pittman, swinging for fences already! Lol! The rest of my line up is looking like this: Ryan, Zeke, Pittman,B. Cooks, M. Andrew's, Miami, Prater So, for my last flex spot the best choice is going to be between Juju and Darryl Henderson, as the rest of my team is as follows: Juju, Henderson, Akers, Dameon Pierce, Rhamandre Stevenson, Kadarious Toney, and Robert Woods The KC game should be a high scoring affair and and Juju IS catching passes from Mahomes, but I HATE having players on Thursday night games, because if they have a bad night, I feel,like I'm screwed! Lol! Henderson has a nice matchup, but its not supposed to be as many points scored and IF they give Akers more of a run and he gets a hot hand going, then Hendersons role gets reduced. Fantasy Foosball is the Devils Game!!! Who would you start?

Sony Michelle or Devante Freeman? With Henderson probably out, he gets a full workload, Freeman usually gets the lions share as well. Who would YOU start if it were your team? Thanks for any help!!

PPR league with 3 point bonus @ 100 yds rec Who would you start between Waddle or Bateman? Waddle is the number 1 , with Parker and Fuller out, and going up against a much weaker team and Defense, but I don't know how high is ceiling is without the Fins needing to pass all that much after halftime, figuring they're gonna be up a few TDs. Bateman also has a good match up with the Chicago D giving up quite a bit to WRs and with Brown out, Bateman is probably gonna be Lamars favorite target! I'm a little worried that Bateman hasn't had a showing yet of complete dominance, though he's getting a great target share and been solid with it! Again, help me decide! Who would you start if it were YOUR team? Thanks y'all!!!

Who would you start in a PPR? Pittman has been doing it longer and we kinda know his production level, but hes going up against a stellar defense. Bateman should see an uptick in targets with Brown out, but we only have like a 3 or 4 game sample size. Who would you start if it were YOUR team?!? Help me decide!!

If that were my team, that's exactly who I would start! I rage traded away Gibson. Should have kept him for depth, but you gotta be willing to miss the great game he might have in order to finally SEE a great game outta him. With Kamara out, Ingram is obviously the right play and with Mitchell missing, starting Wilson is also the correct play! Good call with the WRs. Allen is a target monster and M Brown is Lamars guy and having a great year. Who knows how it will work out, but IMO, those are all the right decisions(or at least the ones with the highest percentage chance of working out!) and at least it wasn't trying to decide between 2 or 3 options that are very similarly ranked or have very similar outcomes. And hey, any time A lineup decision doesn't have you teetering back and forth, tearing your hair out, its a great day!! Lol!

Thanks yall!! I didnt think there was a real need to try a jam a player in there, but thought I would check to see how other managers might feel to see if viewing the subject from someone elses POV might help. Thanks again!

Thanks man! Overthinking does seem to be a problem of mine! Lol! Anyone else have a thought or two?!?!

Ok. How much emphasis/importance do y'all place on having the QB of your opponents top wide receiver or vice versa(having the top wide receiver of your opponent's QB)? Do you care at all? It seems to me somewhat advantageous. Your opponent would only get 2 points advantage for his WRs TD because your QB gets 4 of those points and of course its the opposite when you have the WR. But it is advantageous enough to try and jam a WR into your lineup because that QB? Here's my situation: My opponent has Wentz, I have Pittman. My 2 WRs and FLEX I have slated are Keenan, CeeDee and Diontae Johnson. I think those are the best options outta the 4. Does anyone see any strategy I'm missing to start Pittman over any of those 3? Thanks y'all!

PPR 3 pt bonus @100 yds rec I HATE having players on a Thursday night. They never seem to have that blow up. Who would you start if it were YOUR team. Waddle looks to be the main man with Parker and Fuller out, but is facing a pretty decent defense (though they are susceptible to the big play) Sanders is the 2nd or 3rd read, but facing a weaker defense. Marvin Jones will probably be the first read and will probably be chasing on the scoreboard, but has a rookie QB thats only playing OK. Torn here because of my hatred for Thursday players! Any strategies I'm missing? Thanks y'all for any input!!

Started Pittman to cover myself because I didn't trust Bateman or Bryan Edwards to get as much as Pittman. We'll see if it was the right call.

Thanks y'all! Looks like I should cool my jets and see how the next couple weeks play out!!

PPR. 2 point bonus at 100 yds rec Its 2 WR and a Flex. My opponent is starting Herbert and I have Keenan, so Ive locked him in. For the other WR spot and the flex(I dont have a knockout RB option for flex) I need to decide between Pittman, Diontae Johnson and Ceedee. Pittman has been lighting it up lately, but is Indy gonna have to pass all game considering the Jets guve up so much to the RBs. Jonathon Taylor will probably have the big game. I hate the Thursday games. My gut is telling me to start Ceedee and Diontae, but I didn't start Pittman last week and missed out on the 30! Who would you start if it were YOUR team???!? Thanks yall!!

10 Team PPR with 2 point bonus at 100 yards rush/rec. Other owner is a Colts fan. I give Pittman and Aaron Jones and receive Dalvin Cook and Thielin. He said hes interested and thinking it over. He has frustrations with Cooks injury history and he actually wanted to draft Kamara at his spot but there was a descrepency on our draft time and he got in seconds too late and got Dalvin auto drafted for him. He was pissed. Didnt want Dalvin because of injury concerns then he gets hurt by week 3 or 4? Lol! Anyway, what are some thoughts on this trade? Which side do you like? I wanna nake sure im not screwing up! Ive already done that in my other league and dont wanna do it again! LolThanks yall! !