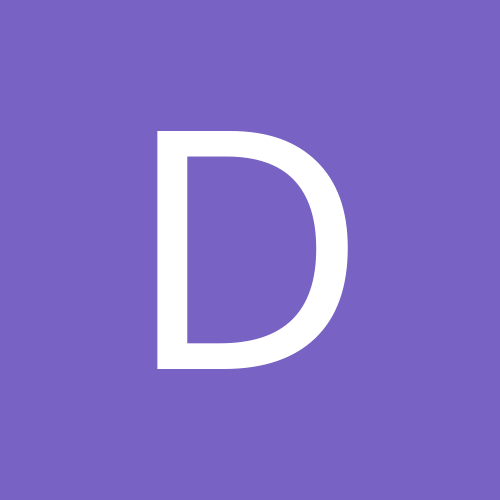 Content Count

508

Joined

Last visited
Community Reputation
16
Good
Everybody keeps 2 PPR 10 teams I'm keeping Melvin Gordon and Nick Chubb. My best options. David Johnson has to go back into the draft. My best WR is Josh Gordon, sooooooo that's not a keeper. At first glance, it's looking like my best options at WR available with my first pick(6rh) would be TY, Amari, Edelman, AJ Green, Diggs, maaaaaybe Keenan Allen. Woods or Thielin My question is: What 3rd Round WR would y'all be ok with as your WR1? I think Edelman will catch a ton of balls, but I also love Diggs and Allen! Thoughts?

PPR. Normal scoring with a 3 point bonus at 100 yds rush/rec Need 4 of the 5. Who sits? David Johnson-Home against Detroit Chubb-Home aagainst Carolina Ekeler(or Melvin Gordon, if he plays)-Home against Cinci Josh Gordon-@ Miami Sutton-@ San Fran I suppose if Melvin plays I HAVE to start him, giving me a core of Melvin, Chubb, DJ and Josh Gordon? I'm not thinking that Sutton, even with a juicy match up in SF, has the same upside as Josh Gordon. If Melvin DOESNT play, do I sit Ekeler and Go with DJ, Chubb, Gordon and Chubb? Who's the odd man out? What would you do if it were your team? Any strategy I may be missing? Thanks for any assistance!! It's welcomed and warranted!!

Collins. Decent chance he gets a heavy touch count to try and keep Brees off the field!

Chubb not gonna be the starter. Change anything?

And do the Pats get Gordon going more with Gronk out? Will Kalil playing be enough to sit Gordon in favor of Chubb? Dang.

PPR Do I go with the workload of Chubb over Gordon's upside, since we haven't seen Gordon go Ham yet? You can run on TBs defense, but Gordon's upside is tough to discount!! Whatcha think?

PPR They're both gonna get decent volume, I think, so whose more productive?

PPR Leaning Ekeler,but, am.i kissing a thought process that Chubb has his coming out party and has a better day than Ekeler? Who would YOU start if it were your team!! I hate decisions!!!

Ah, what the hell!!!! I'll ride with it and hope for that one big play!!

I'm torn. I have Kirk, Diggs, TY Hilton and Goodwin and can start 3. Diggs is a definite, but I'm torn between Goodwin and Hilton or Hilton and Kirk or Kirk and Goodwin!lol! Do you plug Hilton right back in and hope he returns to form or sit him and roll with Kirk, Diggs and Goodwin? I hate decisions! Especially decisions during bye weeks!! The running gamescript scares the crp outta me for starting Kirk! This is a standard league with no bonuses or anything! Straight yards and TDs, that's it! Crap!!!!

The ONLY reason trades should be vetoed is for collusion or clear cut cheesy scumbag moves, ie trying to trade an injured player to an owner that hasn't heard yet, or something along those lines. Otherwise, who CARES if a trade is lopsided? Let folks manage their own Fantasy teams as they wish. Maybe the Kamara/Julio owner feels that Ingram will eat into Kamaras carries too much, thus crippiling his starting value. Maybe he also feels that Ridley will start to emerge as Ryan's number 1 and Julio's numbers will take a hit because of it. The owner may be WRONG in thinking that, but it's his perrogative to have his opinions and manage his team accordingly. As long as there is no collusion between 2 owners or obvious scumbag maneuvers, then a trade should stand.

Who would you start between Antonio Calloway or Chester Rodgers? I'm leaning Rodgers because Hilton is out, Luck throws a ton and the Jets are without their top 2 secondary guys. It's a PPR league with bonuses for long TDs. Am I missing any startegy that may help?

It's a full PPR. I'm worried that the Ravens defense is gonna harass a rookie QB enough to not allow Landry to have a good week. Amari is inconsistent as all get out. CRAP!!! I'm thinking Maybe that upside of Amari having that big game outweighs Landrys tough matchup? Maybe? Lol! Whatcha think?

Full PPR and bonus points for 50+yard TDs and bonus points @100 yds rushing. Pick 1 Marshawn @Chargers Kerryon (Home) against Pack Aaron Jones @ Lions Need a win in this league! 1-3. I'm driving the Struggle Bus!! Lol! Help!!!!!!

I'm not sensing a clear cut favorite! Lol!