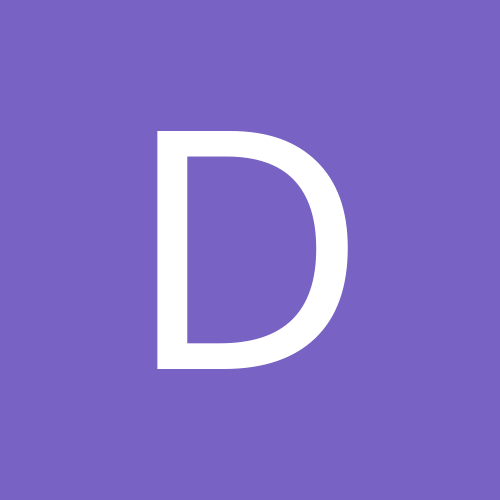 Content Count

557

Joined

Last visited
Community Reputation
18
Good
Recent Profile Visitors
The recent visitors block is disabled and is not being shown to other users.
PPR Who yall like better?

Thanks yall! Keep the opinions coming !!

Full PPR with 3 point bonus at 100 yds Rec Need 1 of: Woods @ Tampa Crowder@ Chargers Chark Home against Steelers D. Parker @ Denver Best matchup would be Crowder, but he's on the worst team. Woods usage is a little inconsistent and tough match-up. Chark is up against a great defense too!! Can't really trust Parker yet. I hate making decisions!! What would you do if this were YOUR team? And would anyone consider benching Zeke to add another one of these WRrs? Thanks yall!!

Ok. So I had tabs open in BOTH forums and just didn't look closely enough to which tab I had open when I made the post. It wasn't until after I had already posted and the first response posted that I realized it was the Incorrect forum. Honest mistake. And I can't, for the life of me, figure out why its that big of a deal. I have been on these boards forr many years and I only see this happen, maybe, 3 or 4 times a year. THE VAST MAJORITY of the time folks get it right, but on the VERY FEW times someone gets it wrong, it seems like the world is crashing down on some folks. Doesn't seem rational, reasonable orr logical in the least. Odd. Very odd.

Thanks! Didn't realize this wasn't t on the little help board! Sorry yall!!

PPR Kareem Hunt in Bad weather or Antonio Gibson versus a really bad run D? Hunts obviously the better talent, but does Chubb coming back drop him low enough to pop Gibson in ahead of him? Who ya got??? Thanks yall!!

J Rob has been pretty dang consistent. I'd stick with him.

Who would you start between Scary Terry or Woods? McLaurins matchup is obviously way better, but does the rain stiffle expectations enough to warrant starting Woods over him? Thoughts and opinions,,please!!

Full PPR league. I can pick up either. Moss has the easier path to a staring role, but is Dobbins a better back? Thoughts and opinions please!!! And Thanks!!

Thanks dude!! Keep em coming!

10 team PPR league. We start 1 QB, 1RB, 2 WR, 1 FLEX(WR,RB,TE), 1TE, K,DST Scoring is 4 pt passing TD with 1 pt per 20 yds and 1 pt bonus at 300 yds and 2 pt bonus at 400 yds. 1 and 2 pt bonuses for 40/50 yd tds respectively. (Same bonuses for WR TDs) The WR scoring is 1 pt per 10 yds and 1 pt bonus at 100 yds and 2 pt bonus at 200yds. My team:Rodgers, Adam's, Golladay, Woods, Chark, McLaurin, Mixon, A. Gibson, Hayden Hurst, Jonathon Taylor and Kareem Hunt. His team:Dak, Ekeler, Gallup, DJ Moore, John Brown, Kelce, Matt Ryan, Mostert, Dobbins, Goedart and A Hooper. I want to upgrade at QB. I sent an offer of Rodgers and Chark or McLaurin for Ryan. He counters with Ryan for Rodgers and Golladay. I counter with Rodgers and Golladay for Ryan and Dobbins. What do yall think? Which side do yall like better?

I'm in 4 leagues with only 1 as a standard, straight yds and TDs(except the normal DST and Kicker pts), no bonuses. I feel this is my toughest draft, because I seem to not have a good grasp on the strategy changes from PPR to standard. Anyone willing to part with 2- 3 minutes and drop a couple of general pieces of advice to remember for a standard vs PPR? Always just looking to get better, even if risking looking like a rookie! ? Lol! Which I'm not, just willing to be humbled in order to help my game! Lol! Thanks!

Kamara. He's usually 4th on most peoples rankings and it's a well deserved ranking!!!! Given that ur in a PPR league, this seems like an easy decisions!

I still would go Henry even against a top D. Dude is heavily involved. Especially if Allen is out of limited.