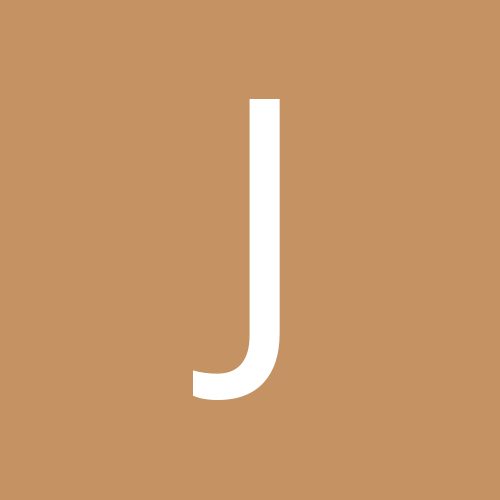 Content Count

755

Joined

Last visited
Community Reputation
20
Excellent
Recent Profile Visitors
The recent visitors block is disabled and is not being shown to other users.
I got this guy off the WW as well. I started him last week but what do we think about vs. Chicago?

Take it all in for as long as you can. It seems a pain now but you will miss it when it's gone. I coached my sons travel team from his 10U season through his 18U season. He's now graduated and moved on to college ball. While I look forward to being a spectator, I already know I will miss the coaching aspect. Not just with him but all of the young men that I've been coaching for years.

So basically exactly the same as last year where he ended up the #10 ranked RB in PPR leagues.

Hadn't even checked. I wouldn't even have DirectTV if I didn't get free HBO and NFL Network. If CBS is gone and I can't watch football games... I will be done.

My son works at one of the local Phantom Fireworks stores and pulled down 91 hrs this week....He wanted to quit after the second 9am-3am shift but I told him to stop being a poosay.

Went clay shooting for the first time about a month ago. Absolutely great time. Was a group of 20 of us from work on what was basically a giant golf course in the woods. 100 rd of 12 ga. wears your shoulder out, even at just #8 shot.

Coached a travel/summer team since my son was 11/12 ( now 18) and it was the moms that made every single season an absolute nightmare. If the dads had an issue they would come talk to you and you could have a normal conversation. If the moms had an issue it started with emails/letters and phone calls to the club owner about how I was holding her child back.

I am for sure. Read a story a couple weeks back on a list of countries where you could retire with 100K and was absolutely intrigued by some of the options overseas.

More than likely just an allergic reaction.

Bad my way as well. Redid my deck this year and once I tore off all the 5/4 boards I would find them all over the joists while I was working on it. Never seen them like this.

Last episode was one of the better episodes so far. Man they had no fear of just throwing men at thing

Been going for a couple weeks now. Usually a good time with parents/people we know so I don't have much issue going and spending a couple hours with free food/drinks. My sons is next Sunday and the wife has been working me like a cheap Home Depot mexican around the house so I kind of can't wait until it's over.

Peanut Butter sandwich with regular chips on it is my go to if I'm in a hurry.