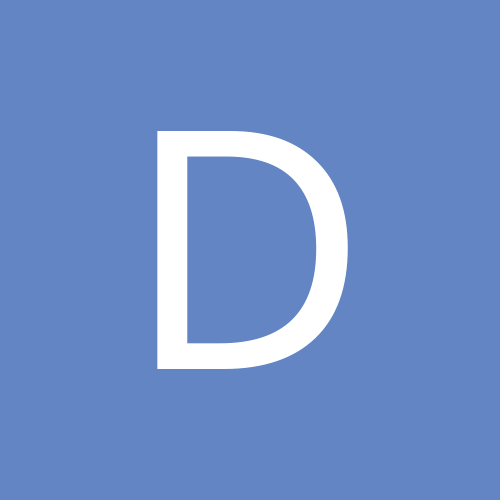 Content Count

23

Joined

Last visited
Community Reputation
0
Neutral
Hello All, I have over 15 seasons of running online leagues under my belt and have 3-4 spots left in a new startup league. I always put a lot of planning and effort in ensuring the league is a fun, competitive, and unique experience. The league is mostly comprised of individuals that has played in previously leagues I've commished. The openings will NOT be filled on a first come first serve basis. I am looking for the right individuals instead of just the first to respond. If after taking a detailed view over the league, setup, and rules you have interest, shoot me an E-Mail. In the E-mail please communicate 1) little about yourself, 2) how long have you played fantasy, 3) how many active leagues and dynasties you are in, and 4) what most interest you about this league. I plan to finalize league participates over the next few days. The full rules and additional details for the league are located here. League Rules League Excel Below are a few league highlights. - Inaugural Auction Draft start date: May 22nd Noon CST. (Potential to begin inaugural draft 1 week prior on May 15th) - $200 Prize League with 100% payout ($600 deferred yearly to the dynasty jackpot (Best Dynasty ratings over a 3- and 5-year period) and cash penalties for bottom 3 franchises. - Superflex League with 10 Starting Players, 10 bench players, 2 injury reserve spots, and 5 Taxi Squad (College & NFL Developmental) spots. - Separate College Devy Draft based on 16 auctioned draft spots. - TE Premium (1.75) PPR scoring League with Bonus/Performance Scoring. - Unique RB YPC scoring based on YPC and amount of carries. - Player Contracts & Salary Cap; Auction Values used for Salary - Free Agent system based on Blind Bidding system, then first come first serve - Single division,13 Week Regular Season; Each week play one opponent head-2-head and one game vs the league average (26 games total). Top 6 teams make the playoffs. - Leaguesafe used to securely maintain all the leagues funds with majority league approval required for all payouts and withdrawals. - 2020 Payment Requirement: 100% payment for year 1 and 50% deposit for year 2 required to secure spot in league. - GroupMe App required for league communication. Derrick E-Mail: Dmarcel2nd@gmail.com

Hello All, We currently have 3 spots open in our $200 Houston area startup contract dynasty league. We are a group of professionals mid 20's to 30's looking to add a few quality owners to our startup league. I have over 15 seasons of running online leagues under my belt and I have put a lot into making this the best league and experience ever and even got a bad custom Championship belt made just for this league! If you are interested in joining the league E-mail me at the E-mail address provided in the rules link below. Before accepted we will need to talk to make sure the rules are understood at anyone interested will be a good long term fit for the league. Full League rules are here: https://drive.google.com/file/d/0B93p7evR2XunbDNBTHppeW9GOFk/view?usp=sharing I will answer any question on this post about the league and rules. Below are a few league highlights. Draft - Sunday August 27th, 2017 @ Jersey Village, Texas. Live In-Person Auction Style Draft using handheld bidding technology provided by btfsports (http://btfsports.com/btfsports/index.htn). $200 Prize League with 100% payout ($525 deferred yearly to the dynasty jackpot (First Owner to win three titles or highest dynasty ranking after 10 seasons) and divisional jackpots. Traveling Custom Championship belt awarded to the League Champion. Actual belt shown in rules link. Smaller Trophy awarded to the League Champion for keep. TE Premium PPR scoring League with Bonus/Performance Scoring. Unique RB YPC scoring based on YPC AND amount of carries. Superflex League with 10 Starting Players, 12 bench players, 2 injury reserve spots, and 3 Taxi Squad (Developmental) spots. Player Contracts & Salary Cap; Auction Values used for Salary Leaguesafe used to securely maintain all the leagues funds with majority league approval required for all payouts and withdrawals. Mazey App used for League communication in addition to E-Mail. Four team playoffs with #1 Seed determining 1st round matchups. Optional Introductory League meeting 8.24.17 to discuss league and answer all questions to ensure all owners understand the rules, strategy and are on equal footing. Thanks!

Hello I have an opening in My auction dynasty league. Recently in the best interest of the league I needed to boot owners from the league creating this opening. Below are a few quick facts. - 12 Team Performance/Bonus Scoring $300 auction dynasty using contracts (With fantasy jackpot 1st team to win 3 titles wins building jackpot) Ran on MFL (Auction on ESPN) - This season discounted at half off ($150) covered by commish. - In the two leagues I run with 9 combined fantasy season besides the booting of these owners there has only been 2 ownership changes in these leagues. - Can provide E-mails of any owner in either league I run who can attest to the integrity/success/ and fun of the league. Almost every owner has stated this is by far their favorite League. (We had 1 prior ownership change for a team that was in bad shape… that team was quickly turned around that same year and has been successful their first two seasons) - Due to the rules and nature of the league these teams are in good shape compared to other teams in the league and a few transactions and a good draft can have these teams being very competitive. - As the commish if you decide to Join I will take time Via phone call or chat to catch you up on strategy, provide tips, give examples of past strategies so you can quickly formulate a strategy and make decisions. Competitive balance is very important to me. - This is a very rare opportunity to get in on a great league that I put tons of time, effort, and my own $$$ into. - If you are interested in knowing more about the league let me know. I can provide the full league information & bylaws, the roster and link to open teams, and/or have a conversation with you to discuss the league via phone. I do not expect to have these vacancies past this weekend. - There were 3 openings yesterday, but at this point I have at least one opening. Of the people in the league this is truly all of their favorites. If you are interested in knowing more shoot me an E-Mail: Dmarcel2nd@gmail.com Thanks! Derrick.

Down to one lone spot remaining. Got a good group of guys dedicated to a long term dynasty. Check out the rules and if you like it, shoot me an E-Mail at Dmarcel2nd@gmail.com letting me know you are interested in the final spot.

The response rate has been pretty good, have some very excited owners... has not been a week and we only have a couple spots left. All the owners in my 16 Team League I started last year loves the crap out of the league, even the ones who finished near the bottom. Using contracts instead of making it where you have players on your team forever gives teams opportunities to use different strategies and be able to rebuild. Also for this league the Dynasty Jackpot is a twist that will keep most interested. Also in the first years of dynasty leagues I have owners pay a deposit just in case they decide to up and leave, that way it's easier and we can use that money as incentive to bring on a new owner to take over the team. What are the leagues you run? Did you start any new ones? I am addicted to fantasy football and love winning, but honestly for me, more than playing fantasy football I love running a league that everyone enjoys... I want people who play in my league to know they are playing in the best league. I feel the owners in my league know that so they enjoy it... little things like giving out a bad ass trophy, getting the site design, covering all the cost so we can have 100% payout are things I because I enjoy my leagues. You have my E-Mail address Dmarcel2nd@gmail.com I am always game to talk fantasy football, idea and leagues with other like minded individuals. If you started something I would even jump in a league with you. Always good to be in a league with cool people.

This potential fun, exciting, challenging, built to last dynasty still has two spots left! Things are coming together well and the design of the site is almost done (You can check it out at http://www12.myfantasyleague.com/2012/home/76041 ). Read the rules in the link on the opening post. If you are interested shoot me an E-Mail at dmarcel2nd@gmail.com

Down to our last 2 spots available!! Check out the rules in the link and if this is the Dynasty league for you contact me at dmarcel2nd@gmail.com

Only 1 day in and we already have a few owners excited and on board in this built to last dynasty. Check out the link above for the rules and let me know if this may be the auction dynasty league for you! Dmarcel2nd@gmail.com

Hello to all who may be interested! Just started my second league, a Brand New $300 12 Team Auction Dynasty League!! -League Ran using Myfantasyleague.com -Online Auction Draft Monday September 3rd 6:00 pm cst (Using ESPN for the auction) -League Fee secured and paid out using Leaguesafe.com -Bonus Scoring, Simple Contracts, 23 man roster, 1QB/2RB/2WR/1TE/1RB-WR Flex/1WR-TE Flex/1K/1Def and $100 deposit towards next season league. -100% Payout + Trophy for League Champion From Commish -$500 Of League fees added to the Dynasty Jackpot yearly. The winner of the Jackpot is the first team to win three league championships, or the team with the highest dynasty rating after year 10. -League well organized and well ran (References from similar 16 Team league I run, and link to 16 Team league website available upon request) -This league is for people interested in an active and LONG TERM Dynasty league. If you are a one and done, or don't plan to communicate with league via our FB group this league is not for you! -For Complete Rules Please Visit: https://docs.google.com/document/pub?id=1WFBIC5Oi1Qd5uLh7pUVhqhtyT7Hh_pI8KAZm0ec2U6w If you are interested in a spot, or have any questions E-Mail Me at: dmarcel2nd@gmail.com Don't hesitate! Last year 16 Team leagued filled quickly!!! -Derrick

If I am reading this correct, it sounds like you believe you can pull off a trade involving Stafford for Ray Rice and Dez Bryant? If that's the case I am assuming you would then use your first round pick on a QB… so essentially you are looking at either a core of: Stafford, Demarco M, Jamaal C, Trent R, and A Hernandez or Luck/RG II, Demarco M, Jamaal C, Ray Rice, Dez Bryant, and A Hernandez If it were me, I would probably make the trade, then try and trade the #1 to the #2 or #3 in the draft so they can get Trent Richardson, pick up and extra player in that trade then draft Luck/RG III with your pick.

As others said if you have a stud QB very little... The only way I do take a 2nd QB earlier is if I see great value and believe I can trade 1 later on for a position of need. If you have a shaky QB 1, I would watch the draft and try and get my QB2 before a run on QB's start, or have a QB targeted with a lower adp but someone you are sold on.

See I guess it all goes to how you think situations will play out. Tolbert was brought in to play a FB role, so I only see him taking away a few carries maybe in a few short yardage situations. And my opinion is D Will will be used as a change of pace back and kept fresh, so I see Stewart getting a lot of opportunties this year.

The last few years I would not have drafted a Carolina RB, this year at a good value I would take a swing at stewart. The running game took a hit in consistnecy last year switching over from Fox Lead FB power running game to more of a single back running style. Holes were closing up on them quick last year. I think this off season they will make a commitment to improve the running game, and we will see how Tolbert does opening holes in the running game. If he performs well I can see Stewart having a great year. I think he will get most of the touches as Williams is slowing down and will be more of the change in pace back this year... I know he has been a nightmare for owners, but I think he will be a decent RB2 this year. Too many other short yard runners on that team for him to rack up TD numbers though which will be his biggest hold back from a fantasy perspective.

I mean they did try to pass in a short yard situation earlier and Brees got sacked.