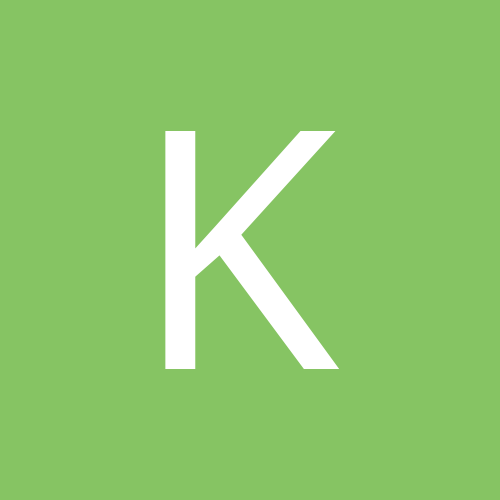 Content Count

20

Joined

Last visited
Community Reputation
0
Neutral
About kdjoki
Rank

FF Rookie


Birthday

09/14/1956
Profile Information
Gender
Location
Interests

Fishing, Football and a little chess now and then.
Terrible news.... I traded him this week. The trade took effect before today's games. I feel bad for the other manager. Just really bad luck.

I made a trade this week which was kinda risky but in a two QB league I would end up with two great QB/WR stacks. Here are the players involved: I traded - Dak Prescott, Odell Beckham and Jerrick McKinnon for Garner Mishew, Kenny Golladay and Raheem Mostert. My stacks are now Mishew and Chark & Stafford and Golladay. Odell will have his good games....but so will Golladay.... Mostert took off where he left off and McKinnon was an after thought, at least today anyways. Dak going down just about ends the season for the team that traded for him. He had high hopes as he had Cee Cee Lamb as his stack. It was just terrible luck on his part.... I will win this week and move to 4 - 1 He will lose because of Dak's injury and move to 2 - 3. I actually feel pretty bad for him.... This is a money league with a nice pay out if you even make the play offs.

Figuring Clyde Edwards-Helaire is picked first, who would you pick as the 2nd rookie drafted?

As I stated with j0ker.... Williams looks like it might be a bit better play in the long run... thanks for your help!

14 team PPR league...Need a WR and I believe the two best options are Eli Rogers or Tyrell Williams. Who do you feel would be the best pick-up? Or is there someone else who might have a better upside? I expect the 1st pick to take either one and I would get the other....right now I have Rogers as my first choice and Williams my 2nd... Processes tomorrow morning..... so thanks in advance for any help!

I agree with Sean although Megatron has the ability to cover your potential WR issues... I think your running game is solid. Considering you took your QB in the 8th you have a great athlete but will he be able to produce the numbers is another question. Good luck this year...;-) I had the 5th pick in a 10 team league.... PPR... 6 td.... with the QB getting 4 on a td.. We aren't done yet... But I am happy so far... 1- Megatron 2-Lynch 3-Cobb 4-Sproles 5-Stafford 6-J.Finley 7-49ers 8-R.Wilson (QB) 9-Bradshaw 10-Jennings 11-J.Cameron(TE) picking Kicker next and then hoping to handcuff Lynch with Micheal

LOL... I was 12th pick ... I took Vick & Calvin Johnson with my first two picks.. Was able to get him in the 6th... I actually started him this week over Vick...glad I did... I have a 22 point lead going into tonight's game..with me being done and my opponent having Bradshaw left. I can only wait and see.... but had I started Vick.. I wouldn't have had a chance. :-)

Interesting trade.... Vick is a risk but a huge upside if he doesn't get hurt... I am not sure how Daniels would out produce Witten but Pitt should out produce Philly... I think I would do it only if you have a decent back up to Vick.

Not to bad... of course Vick is solid... F.Jones should have a great season. I have read that Tolbert will be the short yardage guy inside the 5, so he could get quite a few TDs. You are correct about needing Harvin and Moss to have solid years but Nate Burleson could be your savior as Stafford connected with him several times in the preseason and he had some phenomenal catches. Good Luck.... you have a great chance for the playoffs ...from there its a crap shoot of course. :-)

Yeah... as I said I was leaning that way also... it's just I like Ingram inside the 5 and I do think they will be down there every game. Thanks both to Axe Elf and you for your opinion...sometimes I can over think things. :-)

I also like Stafford this week. The Lions are playing great football and all seem to be playing like they have something to prove. I have a similar choice... but I have Vick or Stafford... I am going with Vick of course. But my RB choice is more difficult... Greene and Hightower or Green and Ingram... or Ingram and Hightower? I am leaning with Greene and Hightower... what to you think?

I am in a re-draft league and a guy picked Mike Leshoure as his 13th pick. Leshoure is out for the season... LOL -- and yet Danny Woodhead was still available...:-)

Tough situation ... you are weak with the RBs alright. Miles Austin is a sweet WR and you have his QB also. Both will have great seasons barring injury. I wouldn't trade him unless the offer had a decent WR included. I would be looking to trade any WR other than Johnson or Austin... maybe Holmes with one of your TE for example. Also... check on the Waiver Wire for Antonio Brown WR for Pitt. He had an awesome preseason and could be the sleeper of the draft when it comes to WR. This could free up Austin for a trade early in the season as you see how he does the first couple of weeks of the season. Good Luck

I agree with BP.... Grab L. Moore if you can. He has been the most consistent WR in NO. As BP said, Brees likes Moore and trusts him and NO is an elite offense. Little has potential however it would be stretching to think he would out produce Moore.