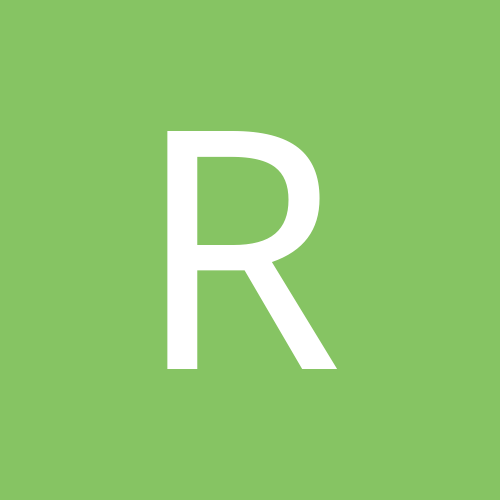 Content Count

15

Joined

Last visited
Community Reputation
0
Neutral
e-mail me with more info... robblockamyeir@yahoo.com

I think I may be interested.. robblockamyeir@yahoo.com

I am a serious fantasy football past champion looking for a dynasty league. Preferably 10 or 12 teams, no PPR, and about a $50 buy in. Anybody have anything and looking for an owner, let me know. Thanks!

Dump Fred, you really think he is going to do anything this year? Spiller is getting the ball until he throws up. Fred might, might have 400 yards and maybe 3 TDs.

Nobody mentioned Kenbrell Thompkins, dude looks like the real deal and has a great opportunity with Brady throwing to him and Amendola injury prone. I also like Rueben Randle as a must have, as well as Eddie Lacy. I think Lacy can be a top 10 back easy this year, especially with the news DuJuan Harris is on the IR.

It was just an interesting thought, he was taken in the 7th in a mock I just did. To stash him for the playoffs is a good option but you're right, some other high upside guys might not last as long as you need them, especially if Gronk gets hurt again (very possible) then the strategy blows up in your face.

Taking him in the 7th or 8th and then taking Sudfeld or Jordan Cameron or even Rob Housler might work out. Having Gronk for maybe half a season and then another guy with upside for half a season could be a great strategy. Just my thinking though, I'm not sure if it will work out that way come draft day.

Gronk is one of the best TEs in the league, but his surgery plagued off season has devalued him. At what point of the draft do you think is good value for him? Obviously you would need a backup TE for at least the first 3 weeks, but once Gronk is back on the field, he will produce big time numbers. I think if he falls into the 7th round, I couldn't pass him up. What do you guys think?

I am waiting on QB. Under no real circumstance will I take Rodgers or Brees, or even Manning or Brady a little later. My question is, if I am waiting a while to take a QB, should I just wait all the way to Tony Romo or sacrifice a little bit and take Kaepernick a little earlier than I would take Romo? I just don't know how much I can trust Romo as my week in, week out starter. I am open for input.. Thanks!

Sproles and Bush easily top 2. Sproles slight edge. Miller Ridley Ivory Murray DMAC Gore Bell Ball Vereen Matthews

I almost don't want the second pick just so I don't have to make the decision because it is that hard and that close between these guys we are talking about. All awesome players and producers for any fantasy roster.

You're right, I don't think i could pass up Foster. It is so tempting to take a shot on Martin because he might have a higher ceiling than Foster, but Foster's consistency and the fact that he will score double digit TDs again makes him #2 in my mind.

I assume the vast majority of us will be taking Adrian Peterson with the first overall pick, PPR or not. However, second pick might not be as easy. Who should be the 2nd player off the board? Foster? Martin? Charles? Lynch? Rodgers? Calvin? Let the debating begin....

i agree with this but at the same time cecil shorts almost hit 1,000 with blaine gabbert and chad henne. jennings is much better than shorts so i give jennings a chance. i wouldnt look at him as anything more than a 3rd WR at best

Cam Newton, Jamal Charles, Maurice Jones Drew, Dez Bryant, Pierre Garcon, Jason Witten... I think it's gotta be between Newton, Charles, and Bryant. Can't decide though.