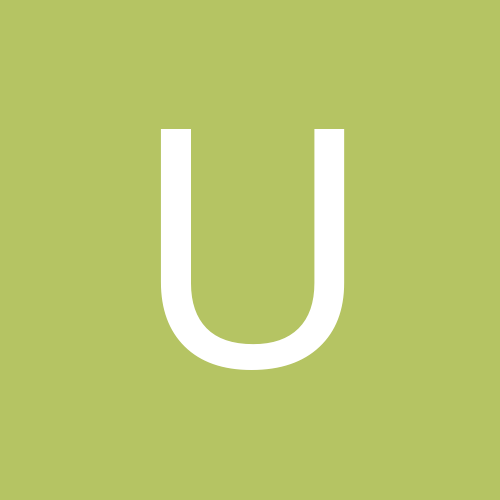 Content Count

7

Joined

Last visited
Community Reputation
0
Neutral
Sorry, I was out of town for a week. I did that and it looks much better, and yet not totally QB skewed either. Thanks for the help!

We're going way off the rails this year, trying something new: Starters: 1-2 QB (+1 backup max) 1-4 RB 2-5 WR 1-4 TE 1 Defense (+1 backup max) 12-Team PPR League Off-position TD's add +3 points 14 Players on Roster After I put everything into the Draft Buddy, the Overall Rankings have only 2 QBs in the 1st round, and 4 QBs in the 2nd. I'm comfortable drafting only 1 QB in the first 2 rounds, if that Overall Ranking is realistic; but nearly everybody in our league is talking about getting their QBs early...even first two picks. Obviously, if you're picking 12th and only QBs have been picked up, other positions will probably look better than Ryan Tannehill or Tony Romo. But should I adjust these numbers to reflect a 1st/2nd Round run on QB's? I'd especially love to hear advice from people who have drafted in 2QB leagues before.

Gut feelings... Will he bounce back from a sprained MCL, and if so, when?

Did I overestimate Hilton, or is he WR3 behind Smith? 0.5PPR league I'm starting Maclin, and Hartline is the other non-injured WR benchwarmer.

Yep, great idea. Thanks again.

That helped a lot, but I had to fudge some things to make my roster appear more stable. For example, our league has only 9 mandatory roster spots (and a max of 3 Defenses) and as long as you have those spots, you can technically fill the rest of your roster with Kickers if you want. But on the "1. rules" tab, leaving 0 backups skewed the results dramatically, and gave me a very short overall draft sheet. I noticed when I put in a backup QB, it dropped down all the QBs in my draft sheet right about where I wanted them. That allowed me to keep the Baseline adjustments on the Options tab more or less normal. As for my Cowboys player question, I was really looking forward to a formatting option. I want to know that Dez Bryant, for example, is still out there, but having him show up like Dez Bryant on my list would make him stand out as a reminder to skip him. This would also be helpful if I wanted to make him look like Dez Bryant in case he was a player I was willing to take early. But you've helped a great deal, especially with the tip about Player Projections. Thanks!

I'm very impressed so far with the Draft Buddy, but am wondering how to add some personal projection changes. I don't have a full list of projections for every player. I just have a short list of changes I'd like to make. Two examples: 1. How could I mark all Dallas Cowboy players so that I don't draft them at all? 2. How could I push back all QBs 6-12 spots on my list so that I don't reach for a position that we always have available? Need to get everything buttoned up by Saturday, and I'd love to avoid using printed sheets this year.