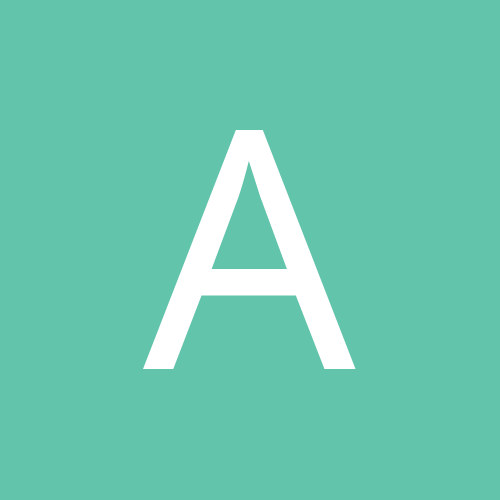 Content Count

9

Joined

Last visited
Community Reputation
0
Neutral
annebradsmith replied to annebradsmith's topic in Draft Buddy

Ha! I figured it out. I just needed to set the Ranking to "0" on the Custom Scoring WS (2a). Now, everyone is sorted correctly.

Hey Mike, I have a problem with positional rankings for specific players where I have applied custom scoring. They all zoom to the top of their position ranking even though they don't have the points to merit being ranked that high. For example, I gave Tony Pollard some custom scoring for return yards (600 yards add 1fp per 12 yards). His new total is 179 projected points, which would rank him RB27 according to our scoring system. But after compiling, DB is placing him at RB1 position (row 5) with 179 points. Meanwhile, the RB2 (C. McCaffrey) has 354 projected points. It's purely a sorting issue. The problem only occurs on the position-specific worksheets. The overall ranking WS has everyone sorted correctly. I'm visualizing the projected FP in column U '2021 Projected' but maybe a different column is used for sorting players? Any ideas? BTW – I feel like we have discussed this in prior years but I couldn't find an exchange and I still have the issue… Thanks for your attention.

annebradsmith replied to BigBBlue's topic in Draft Buddy

Just ran across this. I'm drafting tonight and saw the my leagues has some crazy scoring for returns (1 pt per 12 yards). With that scoring and Yahoo's projections, CJ Spiller becomes the #1 RB and Jarvis Landry becomes the #2 WR. They expect Spiller to have 1200 yards in returns and 2.4 TDs in addition to his regular duties as an RB. I am handling this by setting up custom scoring rules (worksheet 2A) and adding stats for ~20 players on the positional pages. Trying to go conservative because i think that these stats are really speculative as Mike mentioned.

annebradsmith replied to annebradsmith's topic in Draft Buddy

Awesome. It works. The exercise even helped me find a scoring discrepancy in my set up.

annebradsmith replied to annebradsmith's topic in Draft Buddy

2 DL, 2 LB, 2 DB. Since they have more value as a DL, it might just be easiest to reclassify them as DL instead of LB. But I think that you should consider a more general solution in the future as this happens every year. Even this year there are RB/WRs (Dexter McCluster, De'Anthony Thomas) and QB/WRs (Terrelle Pryor) in Yahoo. Those players just don't have any value to me this time. A few years ago, Chris Cooley had value as RB/TE..

We play on Yahoo and every year Yahoo tags some players as having eligibility at multiple positions. This year there are a number of players with DL/LB eligibility (Jared Allen, Demarcus Ware, several others). FFToday player rankings show these players as LBs only. Based on projections these players are generally weak LBs but second-Tier DLs. It would be great if Draft Buddy would rank these players among the LBs and the DLs. Does Draft Buddy support a league specific customization like this?

Thanks. I understand the mechanics of each option and I would like to understand the theory of the various options beyond Last Starter. Is there a convincing study that demonstrates why median or the Compiler Recommend is a better strategy than Last Starter. I'm not yet convinced and when I read that certain strategies don't work well for 2QB leagues then I am suspicious that they are fundamentally flawed. In any event, this decision is crucial decision in the whole draft and since the different methods provide wildly different strategies for this 2QB league, I want to get it right. (Median vs Last Starter shows 3 vs 8 QBs drafted in 1st round of my 2QB league) "Generally, the Compiler Draft Pick Recommended tends to provide the best result for most leagues with a pick style draft . . . If you want to go with a traditional method, Median Drafted is a good one to start with. It tends to emphasize building a strong, deeper team with quality backups at key positions, which is better in the long run than the results from using the Last Starter method, the most common method people use. "Compiler Draft Pick Recommended may not be as suitable for leagues that must start 2 QB. For start 2 QB leagues, try Median Drafted as a base method, test the resulting overall rankings, and then include adjustments as appropriate across all positions to tailor the overall rankings to your league.

Glad i came across this post. Mike - Do you have a description for each of the 7 ranking methods available in DB? I would like to understand these better. Based on what i read here, I switched the ranking method from "Compiler Draft Pick Recommended" to "Last Starter Drafted" to see how different it is. What i realize is that (a) the "Last Starter Drafted" technique aligns more closely with what i was expecting (relative value-based drafting based on number of starters at each position) and ( the rankings are way different between these two methods at least when applied in my league where the scoring rules are pretty unusual. For example in my league with 2 starting QBs and 1 starting Def, Compiler Draft Pick has 14 QBs and 1 Def with value>0 (out of ~105 players) whereas Last Starter has 23 QBs and 11 Def with value>0 (out of 218 players). I'm not so concerned with the absolute number of players >0, but the ratio of QBs:Def (and all other positions) is substantially different through the first 100 picks. Another question --- how do Flex players impact the Rankings?

First, thanks for the great product. DraftBuddy is exactly what i need. My league draft is a few weeks out yet, but I wanted to throw out a problem that i had last year and see what you guys have to say. Our league is hosted by Yahoo and the league holds a live online draft through Yahoo. I use Draft Buddy to prepare my strategy and help me identify the best value for my team at each pick. That means that during the draft, I wait to see who my opponents select in Yahoo and then execute each selection in Draft Buddy. My 12-team league drafts 25 players, so 300 players are selected. One of my challenges is keeping pace with the Yahoo draft and not falling behind in Draft Buddy. Let's figure I have 5-10 seconds to locate the player and select him without falling behind. (Some of these owners are flying just to put pressure on the next guys). Keeping pace became a challenge in the middle of the draft when the selected players weren't listed on the 240-man Overall worksheet. At that point, I'm using the find function in excel, checking for spelling errors, etc. It gets a little stressful. Late in the draft keeping pace became an even bigger challenge when the selected players were not listed in any of the worksheets. Do you have any recommendations for using DraftBuddy in this time-sensitive situation?