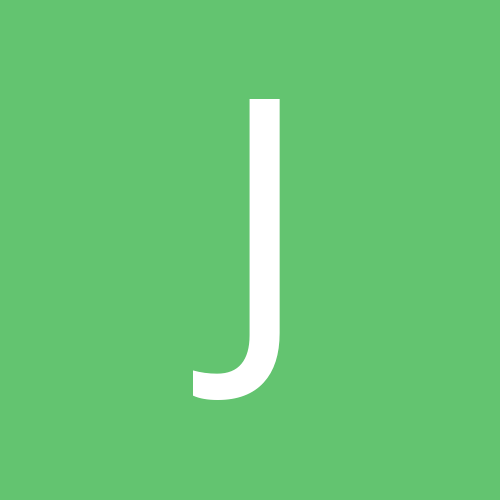 Content Count

86

Joined

Last visited
Community Reputation
4
Neutral
tough matchup for the playoff bye. I'm number 2 in scoring, he's number one. I didn't sacrifice my stud keepers (kept at round drafted value), he did so now he's LOADED. 12 team .75 ppr play 2 rb/2 wr/ 2 flex. I'm already down 12 points from thursday's game (him elliot, me kamara) He has Mahomes, elliot, gurley, AB, D Hopkins, T Kelce and currently has dj Moore and gus edwards in his flex. I have Big ben, Kamara, aaron jones, Robert Woods, Mike Evans, trey burton, Joe Mixon, Dalvin cook currently starting with AJ green, D Thomas, c ridley, c sutton and K cousins on my bench. Do i have the right lineup?

honestly...that's what i felt too. I am kind of high on Chubb/Sony....fair trade suggestion to get one of them???

Have someone interested in Mike Evans. I'm actually not a big fan of him, so I'm interested in potentially making a trade deadline move. My team in signature. His team is: Mahomes r: Elliot, Gurley, Fournette, Chubb, Sony, Malcolm Brown w: Corey Davis, J Gordon, S Watkins, C Kirk, DJ Moore T: Njoku We're in a 2 team keeper league and both of us struck some gold and have made some trades to get to these rosters. Currently he's #1 in scoring and I'm #2. Thoughts on floating Evans/Jones for Chubb/Watkins or Sony/Watkins. Chubb would be a 10th round pick in next years draft, Sony a 9. So i would get great value for the future if i can pluck one of them from him. But i have a team that can win this year with a little better luck than i've been having. Thoughts on Evans for the ROS? I've only had him two weeks now and the first week was great, but last week....oy vey.

Courtland sutton, dalvin cook demaryius thomas. Really nervous about cook so i won't be using him, but those are the only 3 i have available for that spot.

have ravens and browns (12 team league and most others carry 2 D's as we have a big bench)... browns are clearly out against the chiefs. Ravens killed me last week against the panthers and now they play an even better offensive team in the Steelers. available options are: Bills against Bears. Steelers against Ravens Titans agains Cowboys Sacks 1pt, TO's 3pts, TD's 6 points

i almost added, be sure to do the opposite of what i do. You'll thank me later.

Who's the best of the bunch to fill in for the Ravens while they play the saints. Lions v mia Redskins v dal Browns v tb Chiefs v cin Bills v ind

i have the Ravens D and was quaking in my boots trying to figure out who to drop to pick up a better D this week. I think Brees will be fine. Although the stage is set for a huge week for Dalton as well.

He accepted the trade, but he didn't realize it wasn't effective for this week. I told him if both of us agreed to cancel it, i would deny it (I'm the commissioner). He agreed to cancel. But since the trade will go thru whether i approve or not on Tuesday. I can maybe offer him some different players to get Cousins....any thoughts. His only good players are his qbs so he can use depth at wr or rb.

absolutely. Find a way to get both. Then you can float trade offers with your unspectacular, but deep rbs.

honestly the more i looked into evans aside from his name value and decent run this year, the more i'm higher on sanders than i am on evans...even before last nights blow up. But I tend to have homeritis with my players and see maybe more potential than what's really there.

i agree...i'd rather have Julio

12 team .75 ppr 1qb, 2 rb, 2wr, 2 flex My team: qb: big ben (bye) and this week flacco rb: Kamara, Mixon, Cook, A Jones, Marlon Mack wr: AJ Green, E Sanders, R Woods, Marquis goodwin, D thomas, Calvin Ridley Chris Godwin D: Ravens I was trying to get Cousins so i can play the better matchup between him and Ben and also wanted to get a better player in a 2 for 1. and then i could get a better D for this week instead of the ravens v saints Trade was E sanders, Chris Godwin and Mack for Cousins and Mike Evans. Trade did not go thru in time so this trade is effective for next week. Thoughts???

and i struck out. Not only did Murphy push me to the ground by finally benching D thomas (and e sanders) while Jones and Ridley did nothing in sweet sweet matchups, But then Murphy kicked me while i was down as I dropped my kicker this week to pick up the number 2 kicker in fantasy football...Missing (I mean Mason) Crosby. Sometimes i love fantasy football just a little more than i hate it.

thanks all. I'm now leaning towards swinging for the fences with Jones and Ridley.