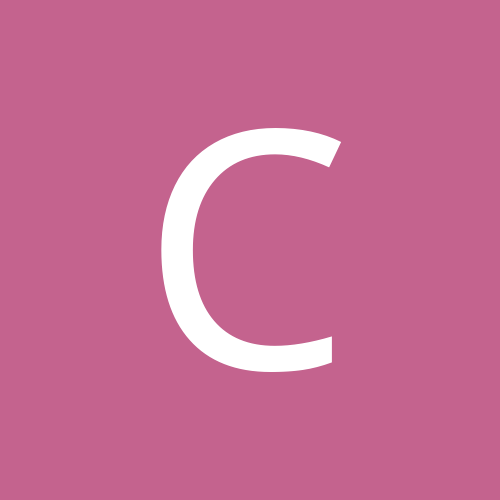 Content Count

52

Joined

Last visited
Everything posted by crash987
Dede, hard to trust Matty ice. Bucs play better D at home

Obvious starts here, need to fill in the blanks. Will have a better sense of whether I need to swing for the fences or not after Sat. games. Up against K Allen, Hunt, Hill and KC D. Cooks-start Thielen-start Goodwin Westbrook Hogan-shootout?, start 3 Pats? I don't like that idea Wallace-bum ankle Freeman-start Burkhead M Davis Mixon-bench Gio-bench Whir, thanks

Dropped Goff for Rodgers last week. Dropped Wentz for Dak today. The guy I'm playing dropped Dak for Goff. If Rodgers plays this week who is the better play? Rodgers rusty? Dak vs Oak? Pick up Bortles' cake schedule instead? 1 pt per completion. Bonus for 20 and 40 yard completions. Bonus for TD yardage. 2pts per 20yds over 300. 3pts per over 400. High scoring league, QBs are most valuable since they tend to blow up. Wentz had me 72 in 3qtrs, played Ben who dropped a 105. Still can't believe I won by 5 pts. Thanks

I changed my mind. I do that a lot. I still like Gio. JStew - 2 100 yd & 5 TDs in last 4, hard to ignore the upward trend, good matchup. Kerwynn Theo - maybe Abdullah active? lose touches? Cohen Smith-didn't do much til 4th qtr garbage time. Powell- just don't know what make of Jets now.

JStew had a "horrible" matchup last week and scored 3 times. That said, I'd lean toward Gio if Mixon out. I don't trust Mixon at this point. Otherwise, Riddick appears to have taken the lead in Detroit. Gio just gashed the Bears for 130. Gio or Theo.

Woodhead. He's got the best chance to be a PPR factor down the stretch even w/o an injury. I don't trust Jets RBs. I drafted Martin and couldn't drop him fast enough. He'll drive ya nuts.

Rivers Ajayi Forte, although Williams or Davis merit consideration over him. You never know what to expect from Jets run game and Forte has that balky knee. Don't be scared off by Jax D. They are middle of the road vs. run Diggs Hogan, a tough call with health issue and playing Mon night but you have a backup plan so you might be OK slotting him in. Miami playing catch up. I like Goodwin this week. Houston getting torched on deep balls. He's a plug & play for me this wek. R

Goodwin has a decent floor w/ Jimmy G against a Houston secondary that has been getting torched on deep balls which gives him huge upside. I think he scores this week. I picked him up and plugged in him in without hesitation.

Tough to sit Baldwin, seems like he's due but maybe not this week. Broncos can be beat deep. Watch Anderson's hammy but I would seriously consider him over Baldwin.

Gio, there's no one else in Cincy. Game script should result in big workload.

Oops, didn't see PPR. My guesses are still the same, though.

PPR or Std? Olsen at risk for early exit. Martin a go makes them both risky in a game Bucs might have to pass more to keep up. Arizona good vs run. No telling what the split will be week to week. 'Hawks secondary can be beat. Ala Agholor last week. Anderson, Westbrook. Good luck.

Anderson. Olsen a risk to have an early exit.

Rolling with Wentz. Goff or Rodgers on bench? Must roster 2 only.

Roberts, Holton, Cpat. If Coop out I'm thinking of dropping Maclin for one. Balt. offense sucks, can't trust him. What do you think of Doctson Thurs. night(UGH). I always get burned on Thurs. I'm in but I need a win to stay there. League is tight, max points needed just in case.

Burk or Wood? Pick 2 WR, Davis, Maclin or Kupp?

Had enough of Watkins. I was thinking of Doctson for Watkins but Pryor owner just dropped him so I made the move. I'm 2-4 and need to play defense, too. I dropped Mcfadden to pick up Ivory since I'm playing Fournette's owner(1st, 4-2 in my division) and his RB bench sucks. Just curious of what is thought of that move (my other RBs: Martin, Mixon, Buck & Darkwa). Who is better MNF and ROS Pryor or Doctson? (bench: Jo Brown, D Parker) I don't like London games, always a bust for me. Lost Beckham, Rodgers and 1 pick away from having Cook. Dodged a bullet there. Lol. Any insight would be greatly appreciated.

Lost OBJ, now I'm throwing darts. Matchups/byes/injuries creating headaches this week. I'm starting: John Brown Cooks Thielen Buck D Martin Flex options A. Ellington A. Jones Watkins Maclin Parker Leaning toward Ellington. Thanks in advance

I am starting both. Buck probably gets the edge though.

1pt PPR with 20yd & 40yd reception bonus Gates - @Car, Oak, @Cle- nice matchups, inconsistent targets, Henry in mix Ebron - Chi, @NYG, @Dal- Ok matchups, too many mouths to feed LGreen - @Buf, @Cin, Bal- 3rd option in good O, weather a factor?, brutal wk 16, may see most targets of the 4 listed ROS DAllen - Hou, @Min, @Oak- is relevent and healthy again?, Doyle in mix

Thanks guys. Picked up Green for Ebron. Gonna stick with Gates, maybe. Feel more comfortable with Green on my roster. Good luck, all.

Great analysis. On point with the way I was leaning. And Rivers should get Gates his 2TDs he needs. Thanks, makes my decision easy now. Don't overthink the playoffs!

Watching him do his little pitty-pat, happy feet dance then stop dead when he gets to the line (he doesn't hit it, he stops and waits for defense to come to him) leads me to believe he's better suited for Dancing with the Stars.

My whole roster seems to be in situations. 10 team 1 pt PPR. Start 1QB, 2RB, 3WR, 1flex, 1Def(ST not included) QB Cam or Brady RB AP, Shoelace, K Williams, Charcnado, B Powell WR Julio, Watkins, Mi Floyd, Wheaton, T Lockett, AJ Green TE Reed (obvious), Eifert? D Panthers, Bills I was thinking AP in the flex. If he sits I still have AJ, Eifert? for backup. My opponent will be done before Sun night game so hopefully it won't even get to that. I Leave your link, I'll give you my 2 cents. Thanks

I guess I should have given more scoring details. 1pt PPR, distance bonus (6-10pts for passing, rushing, receiving TDs), pts per yard increase at usual milestones. Def and ST are separate entities. Yes, I have to start a TE but J Reed is obvious so I didn't ask.