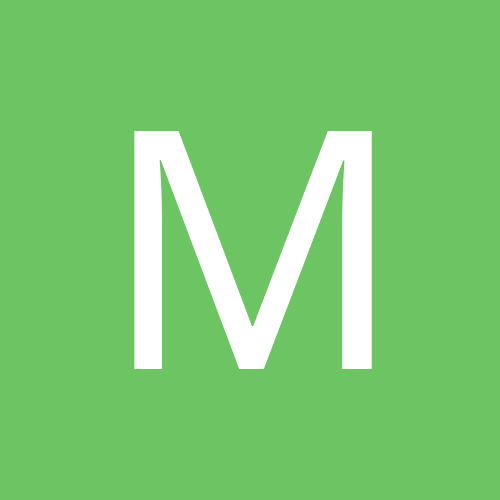 Content Count

38

Joined

Last visited
Everything posted by Meatscarf
I have a draft later today and wondering who the rb to roster in Atl? Patterson? Allegier? Not great offense I know , thanks

Looks like I 'll be choosing between Henry and Cook in this 12 team league . Is King Henry a no brainer or am I right in thinking of going with Cook

I'm being told it's going JT, CMAC, Jefferson, Kupp, Ekeler, maybe Chase @6

You should be trying to land a Rb with one of those wrs, just grab a TE flyer for the week

So I feel like I took best player available , I hate letting stud wrs get paired up with the stud rbs . Rbs went like hot cakes so I took what was staring at me no matter about need . What do you guys think? Qb-Allen Rbs-Gaskin, Hunt, Mostert,Jamaal Williams, Stephenson, McKinnon . Wrs- Adams,Diggs,AJ Brown, Cooks, Gage Te-Hockenson, Goerdart

I'm trying to get ahead of Goedart getting the job all to himself , a 6th wr or another shitty RB didn't interest me , that's all I'm saying

A second TE is kinda necessary until you see how involved they are IMO , if Goedart gets 7 catches in week one then I won't be high enough on waiver wire to snag him if needed. If he gets 3 catches I drop him and snag someone who is more involved on another team . If I ever use McKinnon or Stephenson its because they are the clear #1 due to injuries but I'm not banking on them . Trades are tough to come by because every team in a 10 teamer is good on paper. I'm comfortable living in Scat Back City , I just never expected guys to take rbs 3 out of 4 rounds . I mean James Robinson, Mike Davis were drafted as #3 rbs before AJ Brown . Oh well. Thanks for input, as I always say " the only draft that matters is the one your doing" . You don't always benefit from doing a bunch of mock drafts

Rbs get thin quick, you need at least one out of your first 2 picks. If you can get 2 , believe me , the draft will be more comfortable going forward .Gl

I got him at 35 overall in ppr league. 10 teamer ….. he's my 3rd wr

It is full point ppr and Qbs get 6 points per td

TY or ODB in .5 Ppr. Need something/someone to sway me

Pick 11 in 12 team redraft . Ppr and QBs gets 6 pts for Td passes. Am I losing my mind ?? I might go Kelce/Mahomes. I will have top players at 2 positions. I know Qb is deep and there's value but his offense has only become more explosive. Thoughts welcomed

I don't think I made a mistake, I agree that your backfield is garbage , meaning you must have taken a better QB and TE than I did or at least earlier. Don't waste your waiver claim until there's an injury to a starting rb and then you can benefit from someone not handcuffing their stud RBs . Good luck

Conner at 5, and make sure to get Samuels a little later for handcuff. Every draft is different so have a 2nd rd RB cutoff. Say Mixon. WRs are Allen/Thielen there. I like Carson and Freeman as 3rd rd RBs personally

Thanks for the insight fellas

Carson at 3.11 and Edelman at 4.2..... took Carson over Monty and Jones then they went back to back so I took Edelman for my flex instead of filling my other starting Rb spot with the likes of Ingram, Mack, White,Coleman,Gordon or Ekeler

Well, draft is over and I chickened out . This is my squad from the 11 spot in a 12 team redraft Ppr . 2rbs,2wrs, 1Te, 1Qb, and 1 flex..... Rivers, Carson, Sanders,Breida,Hunt, Harris(NE), Brown( Rams), Guice, Thomas,ODB,Edelman, Scantling, McDonald at TE. Overall happy with team , need some RBs to work out but that's what happens when you wait on RBs

Chiefs have only added weapons, barring injury I believe they will repeat as #1's

Not playing the stack angle , it's just working out that way because they are the best at their position

If I have to pick one of those 2 to take do I take Mahomes( most likely highest scorer again this year) or Kelce ( Best TE) ? I haven't heard anyone say " Mixon put up 40 on me and I lost" but Mahomes will keep people up on Sunday night if they have a 40 pt lead on me

True , that's what I have to decide. What looks better after 4 rounds

I realize i'll be weaker at rb ( but I hate taking a rb in 1st , esp late and having him get hurt) and I feel wrs are deep. I can load up on the likes of Freeman, Monty,Sanders, White, Jacobs, Breida maybe get lucky with better options , who knows. And WRs could be the likes of Williams, Godwin,Boyd,Edelman,Westbrook, Ridley , maybe i'm Hoping I can make all this happens , who knows.