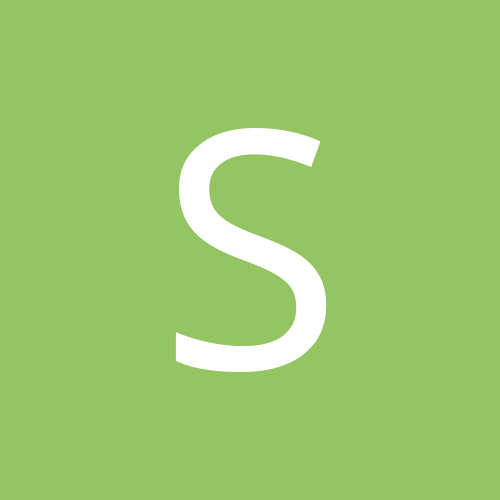 show me the murray
Members
Content Count

270

Joined

Last visited
Community Reputation
25
Excellent
Recent Profile Visitors
The recent visitors block is disabled and is not being shown to other users.
On pace for the first ever 4,000 yard passing + 1,000 yard rushing season.

Hmmm this is rough. I'd probably go Patterson, I think he figures to have several targets and is most likely to break a big play. Nall could be interesting too, he had 4 catches and a touchdown last week. Miller feels like a desperation play and Mattison just doesn't have the upside with Cook running so well.

I don't like it. Hopkins is a top 3 WR, you're selling him low off of one bad week. And Chase Edmonds has been consistently putting up points even when Drake is healthy. Amari is a risk in that offense and not worth the trade off for an upgrade at RB. I'd want pieces in that Cardinals offense too, to be honest.

Ekeler is too risky IMO. Like weepaws said, far too many inconsistent reports of his return. Plus the Chargers if they lose this week will drop to 2-7, so why rush Ekeler back in a lost season?

I didn't start JT in the end but it's a positive enough start for him. Annoying that Hines got a TD (but then again he's always going to get more passing work). JT seems to be running hard and more decisively... he's definitely outplaying Wilkins so far, and his drop when he stopped running that slant near the goal line won't help him either. If JT can keep it up he's got a great run of matchups coming: vs GB, vs TEN, @HOU, @LV, vs HOU

So tempted just to make it more interesting though

Thanks for the help. So definitely no love for Jonathan Taylor tonight?

show me the murray replied to dumbassmax2001's topic in A Little Help!

I prefer Thomas over Thielen and Lindsay over Davis who's probably got one more week as the starter. I'd take the trade

Half PPR. Got Dalvin and Gibson as my RBs right now (pending Gibson's status but hoping it's not too serious). Other options are Jonathan Taylor, Zach Moss and Mattison. At WR I have DJ Moore, Chark, John Brown, Marqise Brown, Mike Williams and Deebo Samuel. I want to start Chark, but I don't know whether to trust Moore. I love John Brown this week in a shootout and a revenge game to boot, so I want to fit him in. Mike Williams also has a decent matchup. I have no interest in Marqise this week. Option 1 RB: Cook, Gibson WR: Chark, Moore FLEX: John Brown Option 2 RB: Cook Gibson WR: Chark, John Brown FLEX: Taylor Option 3 RB Cook, Gibson WR: Chark, John Brown FLEX: Williams Which do you prefer and why, or do you think another combination is better?

Not a Colts fan, but in a similar position wondering whether to start Taylor. I don't think they suddenly turn it over to Wilkins entirely, reckon Taylor still gets the start and they'll mix Wilkins in. If Taylor struggles and Wilkins is better then they probably turn to him. Feels like a total committee and riding the hot hand for me. But if you have to start one for me it's Taylor because he's still been the one getting the goal line looks. Also this narrative I've heard about Taylor's fumbling issues from several places this week feels like a stretch. I know he had issues in college, but last week was his first fumble in the NFL. Don't think they go away from him entirely just for that. And they invested a second round pick in him, not like they are just going to give up.

I love John Brown this week. Arizona couldn't stop Preston Williams last week before he got hurt and Patrick Peterson should take on Stefon Diggs in man coverage. In what could be an absolute shootout I like him to put up over 100 yards and a TD. Plus, REVENGE GAME!

You don't need Tonyan if you already have Kittle and Jonnu, and we've already seen how his upside is capped when Davante Adams is healthy.

If you're looking for a safe floor play, go Shephard. NYG should struggle on the ground and I think he's Jones's security blanket. If you want upside, I'd go Reagor if he starts, but I wouldn't be surprised to see him only get a couple of targets, so you're really just hoping he connects on a big throw.

Pretty sure there was a game this season, think it was vs Eagles, where McKinnon had 100% of snaps in the first half. He's certainly not afraid to use him as a lead back, but it's Shanahan - who knows what he'll do. I for one am glad I managed to trade away McKinnon last week.