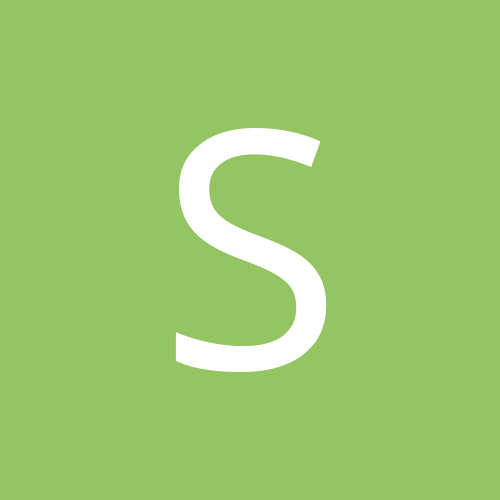 show me the murray
Members
Content Count

306

Joined

Last visited
Community Reputation
27
Excellent
Recent Profile Visitors
The recent visitors block is disabled and is not being shown to other users.
Golladay and Chark are pretty similar for me right now so it's really whichever one you'd rather have

If someone wants to trade you a WR1 who also happens to be a real-life top 5 draft pick, who had an outstanding debut, for a backup RB... I'm taking the trade and running.

Exactly what I did this week. Cardinals also have the Jaguars next week, so even if you're streaming and don't trust them the rest of the season it's a strong 2-week pick up.

I like Chark but I don't think I'm dropping Golladay (or any other of your WRs for him) just yet. Who else is on your roster? Fields... depends if you really need a back-up QB but I'm in the same position. Don't need him but think he could have real value once he gets the starting job.

Shepard. Big week 1 and Washington got burned by Keenan Allen, largely playing out of the slot. I want to see more from Sutton and Golladay after returning from long injuries before I start them.

I'd want to see a bit more out of the Steelers offense/Roethlisberger before trading for Claypool/Juju but I'd say it's a fair trade. I think you're overreacting to Shepard's week 1. Once Golladay gets up to speed and Barkley and Engram are no longer injured, he's probably got Flex value at best.

Yeah that's fair enough. Full disclosure I'm a Cards fan, so I kinda wanted a piece of that offense on my roster just for fun. But 4/68 in his debut is solid, and if he has many more plays like the one where Murray scrambled for 10-15 seconds before Moore slipped free for the catch, he's going to gain Kyler's trust very quickly.

Same. I'd trust Patrick as more of a solid floor than Hamler and he should step into the Jeudy role. Depending on how long it takes Sutton to shake off the rustiness both could be good. Moore is currently the WR4, I just think the Cardinals are going to eventually expand his role - and it's not like the 2 guys ahead of him (AJ Green & Kirk) are sure things. Moore could eventually work his way into WR2/WR3 on that team - and he has a much better QB. I've stashed him.

Unless there's a player who is going to help me immediately or is too good not to grab and stash, I prefer to let the carnage play out and have a high waiver pick once the dust settles - always a very good chance someone overreacts and drops someone who could help your team.

If your need is for the next few weeks then Hamler. If you've got depth I'd rather stash Rondale.

I don't really understand how you dropped a player you were starting and then couldn't add someone without dropping someone else from your bench. My suggestion is find another league

I need Waller to outscore Andrews by 6.46. Current projection has me losing by 0.15

You went all in on a kicker? Where did you take him, round 4?