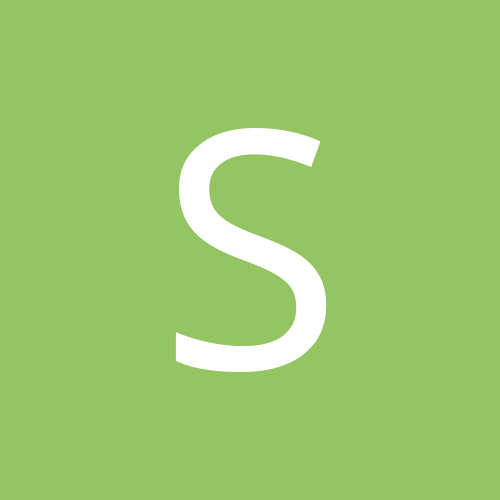 show me the murray
Members
Content Count

75

Joined

Last visited
Community Reputation
6
Neutral
Recent Profile Visitors
The recent visitors block is disabled and is not being shown to other users.
show me the murray replied to show me the murray's topic in A Little Help!

Singletary, Sanders, Chase Edmonds. 0.5 PPR

You still haven't answered the question. Who do you have at WR and TE? I get that you have McCaffrey but it doesn't hurt to have depth. Do you not have a FLEX spot? It's easier to answer if we have all the necessary information.

He is not. Who are your other options to drop, or are you threadbare at WR?

DJ is in my opinion the best receiving RB in the league, in an offense that is throwing the ball a ton. If this is PPR, no way I do that deal

Sanders or Howard is pretty even for me. Sanders to me has more talent and I think his role in the offense will grow - last week is a prime example in that up against a good run D Howard is pretty much a one trick pony. But I would pick up Murray, if only on the basis that picking between Sanders and Howard each week is a battle you can only lose.

Well Beasley's gone. I just find it hard to trust Tannehill, do you really think he's going to get it downfield? I think the Titans have found the backup who most resembles Mariota in the league. And he'll draw the Chargers no1 CB too

Half PPR if that makes any difference to your suggestion. Apologies, I should have stated in the original post.

Need to start 2 WRs this week, with Evans on a bye and Adams and Kirk both huge injury doubts. Adams looks like an inactive but I'm hoping Kirk can start. If he does I've got Kirk and Dorsett (also limited, but looking like he'll be good to go). If Kirk sits, who would you take off the waiver wire from the following (deep league, slim pickings): Darius Slayton Cole Beasley or Duke Williams (already starting Singletary @Miami) Dante Pettis Adam Humphries, Corey Davis or AJ Brown Jaron Brown Or any other likely waiver wire options I've missed? And if Dorsett is inactive... well I'm screwed.

It all depends if his hammy is still a risk. He's practised in full this week, which suggests he's fully healed. I agree they need him down the stretch, but they equally need Gore with his experience, and 36-year-old starters are likely to regress towards the end of the season, especially if they're getting 20+ touches in a game that should be an easy win. I can see both sides, and I think both are solid starts.

I think if you've got one of the league's best backs and an offense that will run largely through him (especially while Brees is out), it makes sense to handcuff him if Kamara is already banged up. Sanders and Howard are a bit of a headache to own both as you can't be sure who's going to have the better game week to week. I think Sanders has more upside, and I'd probably drop one for Murray.

I am. I don't know if I buy the snap count suggestion. He's missed 3 games and had a bye week, so had a month to recover from a hamstring. He should be good to go. And when you consider Gore is 36 and Buffalo is a potential play-off team, I'm not sure it makes sense to keep pounding Gore. Would make sense in an easy matchup to give Singletary plenty of opportunity to get back to game speed. Still think he has fewer carries than Gore but he'll get his opportunities. Just my opinion.

I should imagine they'll figure things out somewhere between the start of the game and midway through the first quarter - it is Atlanta after all.