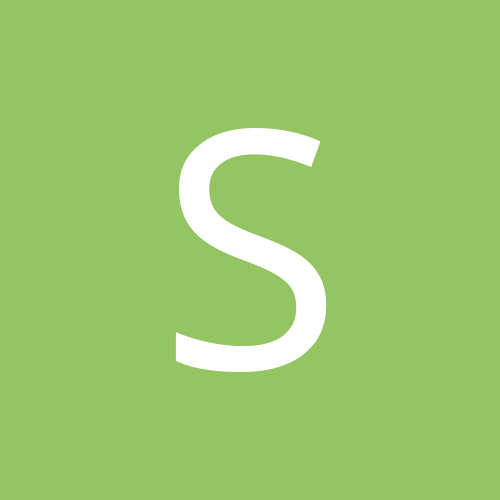 show me the murray
Members
Content Count

417

Joined

Last visited
Community Reputation
39
Excellent
Recent Profile Visitors
The recent visitors block is disabled and is not being shown to other users.
Yeah it's a tricky balance. I just think I'd stick with RB as your strength - I'm assuming you can start 3? And then roll out your best 2 WRs each week and hope one hits. WR production is more volatile, but there are also more who could pop off in any given week. I'd definitely offer Robinson or Patterson for a Cooper type. Be aware though that Barkley and CMC have the same bye week (week 9).

If I'm giving away CMC, I want a top 10 WR in return at minimum. I don't think you're getting that. Would much rather roll into the second half of the season with arguably the top 2 RBs in fantasy and Walker to have RB as a real strength, and see if any of my WRs either take a step forward or I can trade for one with upside using one of my other depth pieces.

You're obviously not sitting CMC. If Zeke is out, sit Mostert.

I would take Amon-Ra. Can you trade Najee on name value alone to get Amon-Ra and maybe a complementary piece too?

I wouldn't take it. I'd much rather have the upside of CMC in any given week. Cooper and Lockett are upgrades at WR but neither are a sure thing, and Harris is just an inefficient back in a bad offense at this point. Got a feeling Gallup could be good second half of the season. Cowboys have a bye next week giving him and Dak an extra week to get back to full strength and get on the same page.

If Wilson starts I'd play him. If he doesn't I'd go Dalton against LV

Yeah I agree that it's Foreman or Allegier. I trust the Panthers D slightly more than the Falcons, but we also know the Falcons will run the ball non stop regardless of the score. It's a toss-up, but if Hubbard is out I think you go Foreman on volume alone. Huntley will steal some carries from Allegier

show me the murray replied to show me the murray's topic in A Little Help!

Yeah that's what I was thinking. Right now I think Dillon would be my RB4 and the drop off from Godwin to Sutton isn't worth it. Will probably drop Carr anyway to pick up a D (got Dallas on a bye next week but they're so good I don't want to drop them). Didn't specify in the original post but it's a 14-team league so owners are reluctant to give up RB depth. Going to hold Elijah, Gallup and Rondale to see if they could be starters/trade bait. Also got Burks on IR who I think could come on strong in the second half.

0.5PPR. Been offered Sutton and Dillon for my Godwin and Carr. Rest of my roster QB: Kyler RB: Barkley, Stevenson, J Williams WR: Adams, DJ Moore, R Moore, E Moore, Gallup TE: Kittle, Hurst Loathe to give up Godwin but would give me better RB depth. Would be relying a lot on Sutton and Dillon turning things around though. Thoughts?

If Hubbard can't go, roll with Foreman.

I think you can do better for Kenneth Walker. He's at the peak of his value now so you can sell really high on him, yet you're getting a WR who's now got an unproven QB on an offense that wants to get the run-game going. And an RB in a committee on one of the worst offenses in the league. If you go ahead with the deal, I'd drop Renfrow.

You need a WR, I would trade Pierce for Olave. Pierce looks good but it's still the Texans and the game script is likely to go against him. Would rather have Olave's weekly upside even if I wasn't needy at WR

Not worried about the ankle - he only missed one week and returned week 7, unfortunately he got a concussion. Jameson Williams will take time to get up to speed after a torn ACL, and if he does he could actually open up more opportunities for Amon-Ra. Could see a good offense with an extremely concentrated passing game, like the Eagles/Dolphins have. Pittman on the other hand now has a 6th round QB throwing to him the rest of the season, so obvious growing pains there. Is in an offense that wants to be run-first. And Indy has a much better D than Detroit. Can see them trying to win games with D and run game. Detroit's D is so bad you can guarantee they're always going to have to throw the ball.