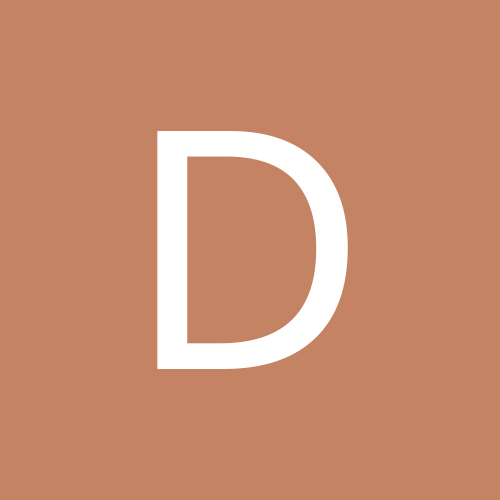 Content Count

37

Joined

Last visited
Community Reputation
0
Neutral
If you had a gun to your head and had to pick one of these Bungle WRs which one would it be?

I have to start Stafford too. I'm not real happy about it but I choose him over those options. Good news is his next couple matchups are pretty good.

This bye week is rough for me. I can go with Robby Anderson vs NE, Allen Lazard vs OAK or Jakobi Meyers vs NYJ, Yikes. I was thinking Lazard would be a good option this week but now it looks like MVS and Allison might play. Any input? Thanks.

Do you start Demarcus Robinson or Auden Tate this week? What say you?

I think Jackson is safe because he's basically guaranteed a bunch of rushing yards and has gotten at least 18 points every week but I'd still lean towards Dak this week as he has the superior match-up.

Gordon would normally be the guy without a second thought but given the circumstance I would probably bench him for Williams. Just curious, how did you land Kamara, Barkley, Gordon and Hopkins? Those are all first rounders.

Thanks guys. I was high on Cohen this year and turned out to be right on him so it's kinda hard benching him when he really helped me get this far. Having said that, I agree. I think both Williams' have too good of opportunities to pass up.

I have some options for my team and I'm having trouble landing on a final decision regarding who to go with. Out of the following players, which 2 would you start in a PPR league? Tarik Cohen - Has been good mostly all year but he's not going to be the workhorse like the other backs. Jamaal Williams - Now the lead back in GB with only Bibbs to take snaps away. Could be huge against the Jets. Damien Williams - With Ware out he should have ample opportunities in the explosive KC offense. Larry Fitzgerald - I almost didn't include him as I like the other 3 options more but Arizona may decide to throw to him a lot to help pad his stats in a lost season that could be his last. So what do you think? Any responses are greatly appreciated.

Haha exactly. Injuries took me from Decimator to Decimated.

Another one bites the dust... My team would have been so awesome this year if not for injuries. I now have lost Beckham, Cook, Olsen and Woodhead. I'm in first place but that definitely won't last long now.

Forte is another guy I keep flopping on. I'm worried about the change in offense and his age but he's by far the best RB on his team and even with 25% reduction in receptions he's still putting up great PPR numbers. Out of all my rankings, this group is giving me the most trouble.

I don't know much about the OC but Kubiak is the coach and he's known for having workhorse backs rather than RBBC. I picked up Anderson last year and he was really good but it's hard to know if that'll continue with coaching change and without having seen him do it for a full season. FYI, I don't mean to make this mostly about Anderson. Thoughts on the whole group or anyone in the group are great.

Thanks. Any more takes? From the mocks I'm doing Anderson is actually going first of this group (on average) but apparently so far nobody here agrees.

Anderson Forte McCoy Hill Murray Anderson could be awesome in PPR but it seems like he's high risk, high reward and the risk might not be worth it. Forte was a PPR Machine last year but he's about to be 30 and is now playing in a new offense. McCoy sounded great; was thinking he's good for a lot of catches but last year he had about the same amount as Hill and Hill wasn't the main guy the whole year. Plus McCoy is playing on a poor offense. I really like Hill but worried Gio would take all 3rd downs and take most the receptions but Hills receptions actually weren't terrible last year. Murray was a beast last year but how much of that was Dallas' Oline and their willingness to make Murray their complete workehorse?. Backfield seems a bit crowded in Philly. How would you guys rank these guys and why?