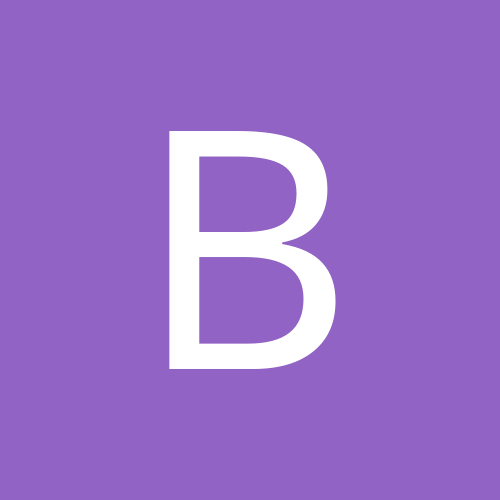 Content Count

1,578

Joined

Last visited
Community Reputation
25
Excellent
Recent Profile Visitors
The recent visitors block is disabled and is not being shown to other users.
Belated: I watched the end of the game. I was VERY surprised when SEA punted with < 5:00 remaining (I think 3:00 and change?).. In GB, vs. Rodgers - I said "SEA is never touching the ball again" - and I was right. Surprised no one is ripping Carroll for that decision.

Well, Lamar improved A TON from year 1 to year 2. Now, BAL needs to get him a 2nd WR, and more help on DEF (to offset the FA losses from 18 to 19). IMHO.

Lol. I turned the game off at 21-0. Played some COD. Later, my buddy texts me that it is 41-24. I'm like WTF??

Julian was arrested when he first got into the league; something with a woman? You'd think with him now having a kid, that he'd learn to act like an ADULT..

*I* only do the Single Entry contests on FanDuel, to avoid this nonsense.

Booger is an idiot. 1) He identified Joe Morris, a former NYG RB, as a former NYJ RB; 2) during a play (a punt?), he said the result of the play put the team "deep in their own end zone." It was deep in their part of the field, but NOT "in the end zone!!"

Ha, ha. I almost posted this, myself. A guy created a Pivot Table of all 300 entries, and the result is comical. I highly doubt Draft Kings will pay the $1M. But then what? They keep it? Award it to #2, and the other payouts slide down 1 position?

I think Judge has only been around the WRs in 2019? Prior was Special Teams - which I agree with other poster - ST in NE have always been good. And, that is Billy boy's background. Hopefully Judge is as successful as Harbaugh in BAL has been!

Ha, ha! Love it!! Dallas goes from one tired-minded offensive coach to another!

MikeFF: I saw that, too - at 6:00, while the Eagles were playing, of course. I also heard the G-Men are considering "The Clapper?!" Effff no!!!

jim: agreed. Even one of the commentators (Boomer?) said that the play calling was meh. The Pats should have used play-action, or SOMETHING, instead of three runs to the left side. But, yeah - this Pats team wasn't SB-caliber; not by a long shot.

Should have been in-season.. One of the league's most under-performing teams.

Reminds me of a few years ago, when BUF made the playoffs. They did so because Cincy won in Week 17. I think BUF fans donated $100K-plus to Andy Dalton's sponsored charity.

I appreciate the input. I think D. Lewis will have ~ 80 yards rushing, and another 8 / 80 receiving. I'll take the 24 points; TDs are icing, if there are any.

FYI: Both NO OGs are out, and NO DL is banged up..