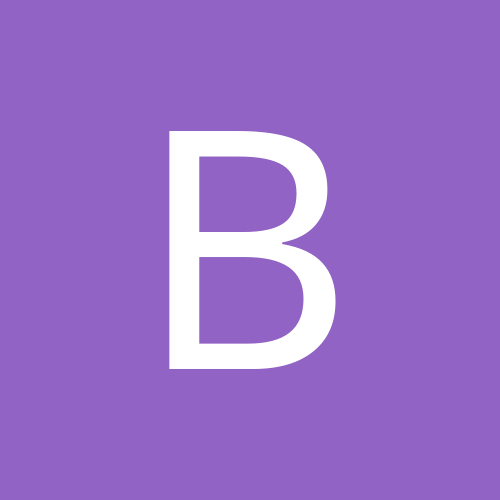 Content Count

1,997

Joined

Last visited
Community Reputation
43
Excellent
Recent Profile Visitors
The recent visitors block is disabled and is not being shown to other users.
I think a local sports writer contacted Mixon's Mom, for a comment. She said that the woman who purportedly had the gun pointed at her is in it for a "money grab" / civil suit.

Ray - Here's the timeline: ProFootballTalk reports that Alvin Kamara's April 25th hearing has been moved to August 1st. Kamara and three others are facing a felony charge as a result of an incident that occurred the night before the Pro Bowl, resulting in Kamara's arrest for "battery resulting in substantial bodily harm." The lawyers for Kamara and the other defendants had requested additional time to review evidence, pushing the hearing back until August. The NFL is likely to let the legal situation play out before administering a suspension or fine related to the charges. Alvin Kamara's court hearing for felony battery was postponed 60 days. Kamara's hearing, officially for felony battery resulting in substantial bodily harm and conspiracy to commit battery, will begin on September 29th. That is if it doesn't get postponed for the fourth time. With the hearing beginning nearly a month into the regular season, it's possible that Kamara doesn't face a suspension until the 2023 season. The tide is turning in favor of Kamara being a substantial value as a high-end RB2. In just 13 games last year, Kamara set a career-high in touches and totaled 1,337 yards. Alvin Kamara's court hearing for felony battery has been delayed until November 9th. Kamara's hearing was last delayed on August 1st, with lawyers for both sides meeting again on Thursday. According to reporter David Charns, no defendants were present at today's hearing, with lawyers reportedly coordinating a meeting for negotiations. It appears Kamara will continue to dodge a suspension this season but could be up for a suspension in 2023 once this case finally gets settled. The judge in Alvin Kamara's court case has continued the negotiations hearing for 60 days. The next date for Kamara's case is set for January 23, 2023. Kamara was arrested the weekend of the Pro Bowl for allegedly assaulting a man while in Las Vegas for the event. The case has been pushed back multiple times and will not have any impact on Kamara's ability to play in the remainder of the 2022 season. A trial date has been set for March 1, 2023.

In Kliff's case the contract was fully guaranteed for 5 years at $7.5M annually. Dude doesn't need to work until February 2027.

"better off doing the franchise tag. maybe 2 back to back and let him go at 29." Yup. I read an article / interview with L-Jax this off-season. That is likely what will happen. He either wants: 1) a LT contract, fully-guaranteed, or 2) the Kirk Cousins "trap" / situation - where the use of the franchise tag becomes prohibitively expensive, and then BAL *has to* give him a LT contract, fully-guaranteed - or cuts his a$$.

Yes, ARI just extended Kingsbury, thru .. 2027. Doh!!

L-Jax in BAL wants a FULLY GUARANTEED contract, like K. Cousins got. And, recently, D. Watson. BAL has refused (so far).

Check that.. Commission e-mailed me.. I *did* end up splitting the 1st and 2nd place amounts with the other final contestant.

Update: I checked my Account Balance, and I *did* win the league, outright. Was paid the 1st place prize money.

This is how my $ league is doing it: 2. For those matchups where all players in both lineups have completed their games and point totals are final and accurate, the winners will be awarded accordingly. 3. For those matchups in which there are BUF and CIN players in the lineup, but there is still a clear winner (i.e. the person with players left to play already has a lead and the opponent has no one left), the results will be final and payouts will be awarded accordingly. 4. For any matchups where it is too close to call or if impossible to determine whether the team(s) with CIN/BUF players remaining could/would score enough points to win, the Champion and Runner up pots will be split. So for instance, if 1st place gets $1000, and second place gets $300, the 2 owners would split $1300 and receive $650 each. 5. If a team has a 40 pt lead or more per QB, RB, WR, or TE that opponent has left, we will determine that team to be the winner. For instance, if Team A has a 45 pt lead and his opponent Team B has just Jamarr Chase left to play, we will award the win to Team A. But if Team A has a 50 pt lead, with Josh Allen and Stephon Diggs left to play, then it will be a no decision and the teams will split the pot. 6. For instances where there is a K and/or DEF left, if there is a 20 pt or more lead per position left to play, we will award the win to the team with the lead. For example, if a team has K Bass and CIN DEF in their lineup, but they are down 42 points, we will award the win to the opponent. I was in the lead by ~ 17 points, and my opponent had CIN RB J. Mixon going. We fit category 4. So, instead of getting $316, I'll get $216 ($316 + $116 / 2). Not bad for a $50 entry fee.

I'm up 93 to 76. My opponent has CIN RB J. Mixon alive tonight. I like my odds. Mixon has only ONE game over 16 points this year, the 4-TD explosion vs. CAR. But .. I do see in Mixon's Player History, that (in full-point PPR) he scored over 17 the last time CIN played BUF. So, I'm hoping that Perine steals a lot of touches from Mixon. And, if / when CIN goes into their two-minute drill, they have Perine in there, vs. Mixon. I noted that CIN lot their O/T L. Collins this past week. Hoping that BUF blitzes that side of the line, and gets CIN off-the-field often, too.

Update: I was just doing a comparison between McLaurin and Doubs. And .. Doubs isn't even a starter (if C. Watson plays). So .. yeah; FLEX = McLaurin. Just changed it.

JAX WR1b Zay Jones is @ HOU. They have a "highly rated" pass defense - but that is because everyone runs the ball down their throat. WAS WR1 (WR3 with Carson Wentz..) is playing CLE - and in a similar situation. Everyone runs the ball on them, too. I picked up GB WR R. Doubs off of waivers. He is playing the squishy-soft MIN pass DEF. Possible concern is WR C. Watson was Limited on Friday. I'm currently going with Zay as my WR2, and FLEXing Doubs. I could also FLEX KC RB I. Pacheco. Thoughts?

LAR RB C. Akers is playing the squishy-soft LAC run DEF. Pacheco is playing the (previously??) good DEN DEF. I'm currently going with Akers, as he has been on a tear the past four to six weeks. Also, unfortunately, the KC RB to have is J. McKinnon.. Thoughts?

Rotoworld shows his 2023 salary as $32.9M.. AND - I do NOT think it is guaranteed - except in case of injury. Hence his benching..

I''ll go first. WW / FA pickups: QB1 (was R. Wilson), QB2, WR3, WR4, WR5, TE1 (was Z. Ertz), DEF1 (was IND) and DEF2. QB1 T. Tavaglioa QB2 J. Goff RB1 D. Henry RB2 S. Barkley RB3 C. Patterson RB4 I. Pacheco RB6 D. Hilliard WR1 K. Allen WR2 T. McLaurin WR3 T. Burks WR4 D. Robinson WR5 Z. Jones TE1 D. Waller TE2 E. Engram DEF1 KC DEF2 LAC KCR1 D. Carlson, LVR KCR2 C. Dicker, LAC I'm VERY concerned about the FInals.. Tua is concussed for the third time. D. Henry has a sore hip. T. McLaurin is back to Wentz throwing him the ball. And Wentz hates him: of 16 (!) attempts in the 4th QTR last week, he targeted McLaurin ONCE..