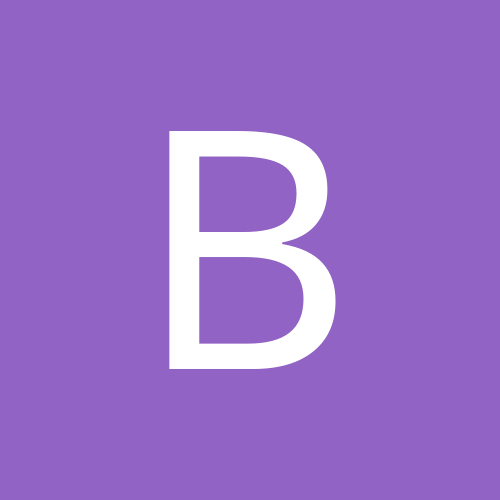 Content Count

1,895

Joined

Last visited
Community Reputation
38
Excellent
Recent Profile Visitors
The recent visitors block is disabled and is not being shown to other users.
I don't know how your WRs look. But, I bid on and got WAS WR C. Samuel pre Wk 2, and he's having a GREAT season so far.

Update: FFT's Rankings are available. They have CLE DEF at Tier 2, overall 6. CLE is available in both leagues (Home, vs. PIT).

I drafted IND DEF, because I liked their playoff schedule, AND they have the 27th easiest overall schedule. That isn't working out so well.. I'm going to drop a bench player for a second DEF, until S. Leonard is back playing. Considering: MIN, Home vs. DET: 11th best vs. 13th worst = "24" TEN, Home vs. LVR: 19h best vs. 4th worst = "23" BAL, @ NE: 5th best vs. 7th worst = "12" (lower is better) Concerns: 1) NE will "air it out," after seeing what MIA did last week; 2) TEN has six (!) defensive players on IR, with another one Questionable; 3) MIN is healthy (a couple of bench players on IR) - but, DET has been on fire, with S. Swift and ASB.. Thoughts?

Donovan Peoples-Jones. H-O-W do you go from dominating your team's targets (11 in week 1) to putting up a goose-ege (0-0-0) in Week 2?! Oh, and the *one* target you had, in the end zone, you couldn't keep your feet in bounds. You're history!

Full-point PPR. My WR1 is T. McLaurin. My other WR is Keenan Allen, who was out with a hammy.. So, i worked the FA pool, and came up with: 1) D. Peoples-Jones: crazy-high 11 targets, with the the #2 being RB2 K. Hunt with 4. He's home vs. the lowly NY Jets. I currently have him as my WR2. 2) Z. Jones: 9 targets last week, and P. King said he was the star of Training Camp. He's home vs. an Indy DEF missing WLB S. Leonard, and DB K. Moore is banged up. 3) C. Davis: 9 targets last week. He's at Cleveland this week. Yes, I focused on FAs with a lot of wk 1 targets. Each catch is a point, so .. Thoughts? Leave YOUR link, I reply.

So - roughly 2/3 of the snaps; excellent. Thanks, Axe.

No love for the G-Men going into TEN, and defeating a 2021 playoff team?

Did anyone watch the game? I read that if Ertz was Active, he'd be on a snap-count. Curious to see how often he was in the game. (From what I could tell, he salvaged his day in the 4th QTR, during garbage-time..)

In one league I'm down 119 to 111: I have R. Wilson going, while he has DEN's KCR. In my other league I'm down 93 to 92: I have R. Wilson and C. Sutton going, while he's "done." I like my chances in both leagues!

Ha, ha. I "called it," that DAL losing OLT T. Smith was gonna blow up their season!

Full-point PPR. RBs are T. Henry and S. Barkley. WRs are K. Allen and T. McLaurin. I've currently got C. Patterson in my FLEX spot. Thing is - he didn't run for shiite vs. NO last year. He DID do damage through the air: 6 for 126. I've also got R. Woods, Home against the lowly NY Giants. And, I think both NYG DEs / OLBs are OUT. TEN should manhandle the G-Men, and Woods is far-and-away TEN's best WR. He's also had good games vs. NYG with LAR: 2/31/1; 6/38; 4/70/2. Thoughts? Leave YOUR link, I reply!

Better hope DAL gets its OLT figured out. That rookie had 25 holding penalties over only 24 games .. in college. And, that DAL's WRs get healthy quickly.

Ha, ha - OP. One league: Rex Burkhead (also!) Another league: Michael Gallup.

I don't know.. I *was* high on Schultz, until the T. Smith injury.. The rookie OLT they're going to put in had something like 25 (!) holding penalties over only 24 games in college.. I remember in 2020 when T. Smith was injured that year. DAL's offense was in disarray. I stayed away from all Cowboys in my draft on 8/30.