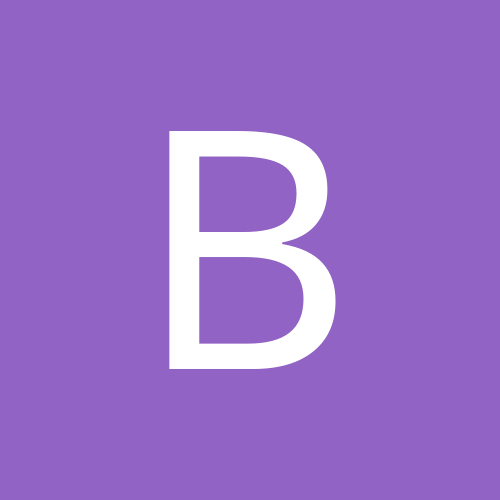 Content Count

2,006

Joined

Last visited
Community Reputation
44
Excellent
Recent Profile Visitors
The recent visitors block is disabled and is not being shown to other users.
*I* also thought the timing of D-Hop's release was odd.. https://www.yahoo.com/sports/cardinals-decision-to-release-deandre-hopkins-could-put-kyler-murrays-future-with-team-in-jeopardy-210047608.html

Five years, $260M. So - $52M average. Which is $1M per year higher than PHI QB Hurts just got.

Just goes to show HOW important coaching is: Who won NFL Coach of the Year 2023? Brian Daboll, who led the Giants to a 9-7-1 record and Wild Card win over the Vikings in his first year, won the 2022-23 NFL Coach of the Year award. Daboll took over a Giants team who went 4-13 the previous year.

Great.. ANOTHER diva WR. Just like in MIN, when they were advancing in the playoffs, apparently BUF isn't good enough, either. Hmmmm - maybe do a trade with Arizona, for D-Hop?

"Well, he's getting franchised. probably losing about 10 M this year alone (assuming he signs the tender) .." I read an interview with him, 2021 off-season. He STATED that is what he is shooting for. He wants to be in the Kirk Cousins situation, for what happened in WAS. Repeated uses of the franchise tags then gives the player "the power."

McKinnon is an unrestricted free agent.

Giants GM Joe Schoen said the team isn't close on an extension for QB Daniel Jones. "You're starting to feel the time crunch. Wish we were a little closer on a deal than what we are right now. But again, there's still time." The Giants met with Jones' agents at the Combine and hope to get something done before Tuesday's franchise tag deadline. Jones is asking for $45 million per year while the Giants want to keep him on a deal closer to $35 million. The Giants plan to tag Jones if he's not extended before Tuesday, likely sending free agent RB Saquon Barkley to the open market. You've gotta be kidding me.. Here are the highest paid QBs, now. (NOTE: I think Kyler Murray is overpaid / an outlier.) Highest paid QBs Rodgers $50.3M Wilson 48.5 Murray 46.1 Watson 46 Mahomes 45 Allen 43 Stafford 40 Prescott 40 Goff 33.5 *I* think the write-up's target of $35M for Jones if reasonable. What do others think?

Murder? Or, manslaughter - as in the case of Henry Ruggs. He got UNlucky, and rammed a woman turning onto the road while he was doing something like 156MPH, and obviously couldn't stop in time before hitting her vehicle.

Teams who went wr, rb ,wr and rb ,wr, rb seemed to do well. Teams who went rb,rb,rb did not. I went: RB, RB, WR, WR, RB & TE. Not a lot of league championship winners with double digit round qbs at the helm, but there was some. I won my 'ship with a FA QB - MIA QB Tua. (The original drafter took him as their QB2; their QB1 was Mahomes. He cut Tua after the second concussion.)

I think a local sports writer contacted Mixon's Mom, for a comment. She said that the woman who purportedly had the gun pointed at her is in it for a "money grab" / civil suit.

Ray - Here's the timeline: ProFootballTalk reports that Alvin Kamara's April 25th hearing has been moved to August 1st. Kamara and three others are facing a felony charge as a result of an incident that occurred the night before the Pro Bowl, resulting in Kamara's arrest for "battery resulting in substantial bodily harm." The lawyers for Kamara and the other defendants had requested additional time to review evidence, pushing the hearing back until August. The NFL is likely to let the legal situation play out before administering a suspension or fine related to the charges. Alvin Kamara's court hearing for felony battery was postponed 60 days. Kamara's hearing, officially for felony battery resulting in substantial bodily harm and conspiracy to commit battery, will begin on September 29th. That is if it doesn't get postponed for the fourth time. With the hearing beginning nearly a month into the regular season, it's possible that Kamara doesn't face a suspension until the 2023 season. The tide is turning in favor of Kamara being a substantial value as a high-end RB2. In just 13 games last year, Kamara set a career-high in touches and totaled 1,337 yards. Alvin Kamara's court hearing for felony battery has been delayed until November 9th. Kamara's hearing was last delayed on August 1st, with lawyers for both sides meeting again on Thursday. According to reporter David Charns, no defendants were present at today's hearing, with lawyers reportedly coordinating a meeting for negotiations. It appears Kamara will continue to dodge a suspension this season but could be up for a suspension in 2023 once this case finally gets settled. The judge in Alvin Kamara's court case has continued the negotiations hearing for 60 days. The next date for Kamara's case is set for January 23, 2023. Kamara was arrested the weekend of the Pro Bowl for allegedly assaulting a man while in Las Vegas for the event. The case has been pushed back multiple times and will not have any impact on Kamara's ability to play in the remainder of the 2022 season. A trial date has been set for March 1, 2023.

In Kliff's case the contract was fully guaranteed for 5 years at $7.5M annually. Dude doesn't need to work until February 2027.

"better off doing the franchise tag. maybe 2 back to back and let him go at 29." Yup. I read an article / interview with L-Jax this off-season. That is likely what will happen. He either wants: 1) a LT contract, fully-guaranteed, or 2) the Kirk Cousins "trap" / situation - where the use of the franchise tag becomes prohibitively expensive, and then BAL *has to* give him a LT contract, fully-guaranteed - or cuts his a$$.

Yes, ARI just extended Kingsbury, thru .. 2027. Doh!!

L-Jax in BAL wants a FULLY GUARANTEED contract, like K. Cousins got. And, recently, D. Watson. BAL has refused (so far).