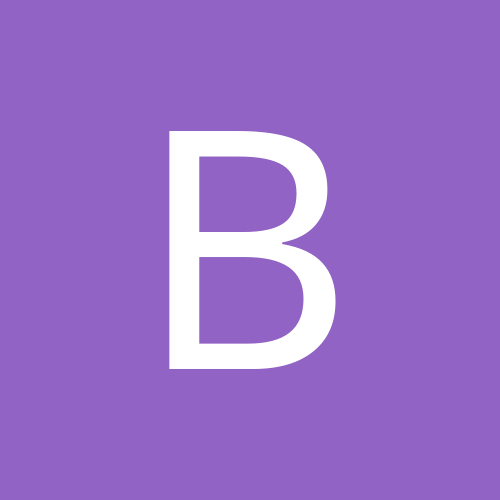 Content Count

1,671

Joined

Last visited
Community Reputation
29
Excellent
Recent Profile Visitors
The recent visitors block is disabled and is not being shown to other users.
*** when preparing your draft sheet - include the Default Rankings for your site, if drafting on-line. If there's someone you really want, gives you an idea of when to take him (e.g., if otherwise gone by your next pick, for auto-drafters).

Ha, ha! This is great! https://www.usatoday.com/story/opinion/2021/06/21/clarion-ledger-reporter-lee-o-sanderlin-spent-15-hours-waffle-house/7772965002/

I don't understand all the stuff I've seen on this? NFL plays now an 18 week season. Week 15 = playoffs - top-2 have byes; 3-6, 4-5. Week 16 = 1 vs. 3, 2 vs. 4. Week 17 = 1 vs. 2 for SB Week 18 = punt; last week. What am I missing?

Ugh.. G-Men did not address OG at all!! Here are some free agents, though: Trai Turner Nick Easton Mike Iupati Joe Dahl Kelechi Osemele Chance Warmack

The G-Men lost K. Zeitler.. I'd have rather they stayed at #11 and gotten UCLA OG Vera-Tucker..

TBay, @ 11:02 - nope; that $60M bonus averages $7.5M a year. If the contract were to be voided after year 4, the team would suffer a $30M cap hit, for the remainder of the pro-rated bonus!!

Ray, regarding voidable years - per USAToday, regarding JJ Watt's contract: The NFL and NFLPA "allow the voiding dummy years to be used for pro-ration purposes even though they're not real years, and they void the last day of the league year or some specified date," Corry explained. "It's a legal way to cheat the cap until they close it. I expect a number of the guys you see in free agency signing one-year deals on paper are four-year deals that void to one. Watt signed with the Cardinals a two-year, $28 million deal. … But cap number is $4.9 million because they're able to stretch his $12 million signing bonus over five years instead of two. He still gets the money. They just get the cap relief because the $12 million signing bonus isn't prorated for 2021-22. It's prorated for 2021 to 2025."

Hardcore - "that hack" is Albert Breer, now.

I went to check out the article for the week, and it was greyed out.. If anyone subscribes to SI and there happens to be something interesting in the article, please repost it (the specific paragraphs) here. Thanks.

I drafted LAC RB1 A. Ekeler at .. 1.07 instead of A. Kamara.. Kamara and D. Cook (went 1.06) were both possible hold-outs, awaiting new contracts. Took PHI TE Z. Ertz at 3.07 as the TE4; LVR TE D. Waller went at 4.02.

I just had a reason to check out the MVP Voting: Rodgers = 24; J. Allen = 4; P. Mahomes = 2. NONE for D. Henry and his 2K season..

I know it's the Jaguars, so maybe people don't click on the stories. The O-N-L-Y reason Marrone got an extra / 2020 season to coach, is because so many players HATED Coughlin. Ramsey for one. *I* have no qualms with Coughlin. Won two SBs with Eli in NY, and he WAS phenomenal with JAX when they were an expansion team.

Yeah, I saw this too on Monday. 38?? What a shame. I had him on some of my FF teams - he was a stud; something like 6'5" and 230#?

The five year old girl injured when Brett Reid slammed into her parent's car IN THE BREAK-DOWN LANE: https://www.usatoday.com/story/sports/nfl/chiefs/2021/02/15/britt-reid-car-accident-5-year-old-injured-crash-awakens-coma/6760838002/

Meyer can't even put together his Staff, without effing things up.. How would you like to be an African American player for that organization, when they announced Chris Doyle's hiring? Good thing for Meyer, Doyle resigned: ESPN's Adam Schefter reports Jaguars strength and conditioning coach Chris Doyle resigned. Jaguars coach Urban Meyer hired Doyle on Thursday despite a reported track record of questionable training techniques and racist behavior. Last year, Iowa fired Doyle after sending more than a dozen student athletes to the hospital over two decades of coaching and after making a threat about sending a student athlete "back to the ghetto." Meyer "vetted" Doyle prior to hiring him this offseason, but he either glossed over his history or simply didn't care. Obviously the latter. As to why he resigned, Doyle said he "did not want to be a distraction." This is strike one for Meyer, who has brought off-field issues to each team he's been a part of recently.