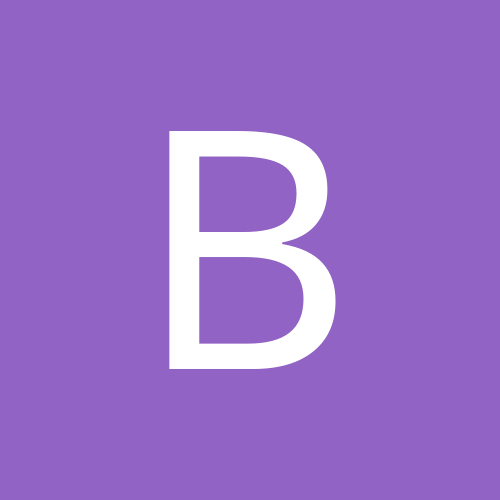 Content Count

1,469

Joined

Last visited
Community Reputation
18
Good
" At least that is what was reported in the first 10 minutes. Kinda quiet on that front since then. Jax: From what I read, ONE woman that worked there WAS cooperating with the policy, until a lawyer showed up (from NYC?), who spoke Mandarin. The woman IMMEDIATELY stopped cooperating.. I've seen documentaries and movies on human trafficking, and the ones involved usually threaten the trafficked women's families, back home.. Me-thinks the lawyer told the one cooperating witness to shut the eff up, or criminals in her home country would kill her entire family.

IMO - when OBJ came out and questioned the play calling last year - THAT is what caused the GM etc. to "shop him." That, and the other nonsense (kicking net, etc.).. I could see the G-Men going DL / OL and OL / WR with their first rounders this year, and *if* they like a QB in 2020, pulling a Ricky Williams (New Orleans) to get him. That's if they don't get the OSU kid at 1.06.

WTF?! Dude - you need to research what T. Hill did to his pregnant GF while in college. He BEAT HER, hoping to cause a miscarriage.. N-O-T even close to what AP did..

Fitz's signing is somewhat of a head-scratcher, like the G-Men's signing of Golden Tate. *If* you're planning on tanking the '19 season. But Fitz will at least make the losses entertaining. Some 2018 stat lines: 411/3/3; 243/4/2; 406/0/2 & 167/0/3. NYG will likely finish with more wins than MIA. They get to play WAS twice. And, they DO have talent - Barkley (and I think Engram in 2017) to the Pro Bowl. Name one good player on the Dolphins..

Ray Lewis. No one ever found the white suit he had on the night that the homicide occurred. He provide false statements in his original police report. The first time the Ravens won the Superbowl - the network that had it featured him in a snippet before the telecast. It was him doing SOME type of monologue - but I don't remember it. All I remember is him SPITTING something like 20 times..

Kraft is offered a plea - but, he MUST admit he COULD be found guilty: https://www.yahoo.com/sports/report-florida-prosecutors-offer-robert-kraft-deal-to-drop-solicitation-charges-173620196.html So - at least now we know. He received two blowies. Definitely NOT "standard masseuse service!""

Uh, PPR was created to "even out" / bring up the value of WRs to RBs. A decade or so ago, most of the first and second round picks would be RBs! FWIW, I voted that PPR should be decreased to 0.5 points. Especially after last season. There were multiple different RBs who caught 10+ passes in a game. WAY too generous at a point-per-reception!!

Witten will be just like A. Gates the last couple of years. Catch the ball, fall down. N-O YAC..

Lol. The Florida DA disputed the ESPN report of a "bigger name.."

I'm in a Boston suburb; this will be THE news, until Mueller releases his report. *I* highly doubt Kraft was involved in the massage parlor, other than a customer. Per TheBostonGlobe's article on it: Kraft would be driven there - Uber? And, he visited the location TWICE. :-o Brings up memories of Hugh Grant getting busted in Hollywood, years back. But, as the owner of the NFL team that just won the Superbowl - obviously on a much bigger stage. Can't wait to see how big the fine will be, from the Commissioner. My guess is seven-figures ($1M-plus). I guess Kraft is missing Craig's List Personals and Backpage just like most of America, hunh?

I feel bad for Drew Brees. Two years, now, last second playoff losses. *Maybe* the PI non-call will *finally* shock the Competition Committee into allowing the Head Coaches to Challenge ANY PLAY!!

I just did my "brackets" for the NFL Challenge. I've got New Orleans winning over the LA Chargers in the Super Bowl. Wild Card Weekend, I like: LAC (obviously), Indy, CHI and SEA.

Pam and Mike, that's who!! BTW - I chatted with the Commish over the weekend, and my guess regarding Jeff sitting his entire team was correct: "Jeff saw what was going on - blatant cheating - and decided that if Mike wanted to win THAT BAD, that he was willing to cheat to do so - then eff it; I'll cut my whole team."

This is a multi-state league (NH, OH, MA, PA & NY), hence why via ESPN. Jeff actually plays frisbee golf weekly with the Commish. *MY* take on it is that Jeff saw what was going on - blatant cheating - and decided that if Mike wanted to win THAT BAD, that he was willing to cheat to do so - then eff it; I'll cut my whole team. FYI: thankfully, this is not a $-league. It was SUPPOSED to be "for fun."

I've been doing fantasy football since 1991. I'm thinking of just doing FanDuel in 2019. Some funny business / BS went down Finals Week, and the Commish blew it off. Which was: 1) Overall last place team (Pam) on Thurs 12/20 cuts R. Wilson. Not through the FA process. Through waivers, and doesn't pick up a corresponding player. NOTE: The way ESPN is set up - players are available to be picked up off the WW three days later (e.g., Sun 12/23). 2) Sun 12/23 the last place team owner's (Pam's) fiancé (Mike) picks up R. Wilson from the waiver-wire. Even though FAAB are not required (just for FA pickups), he "bids" ALL of his 1,000 FAAB to get him. NOTE: Mike's only QB is C. Keenum.. 3) On Sun 12/23 I text the Commissioner that there is some funny business going on and he needs to take a look into it. 4) His response :20 later is "I really don't care .. and if you look at the Jeff (the other Team Owner in the Finals), I doubt he cares either. NOTE: At the time, Jeff had Fitzpatrick in at QB. 5) Well, apparently Jeff DID CARE. He cut his entire team to waivers at 12:50PM EST on Sun 12/23. Those he couldn't cut (Kamara; Ertz), he put on his bench. 6) So, Mike won the Finals 139 to 0. NOTE: I estimated a likely roster for Jeff. He'd have won 149 to 125 (DEN QB's points were lower than SEA QB's points). So - I'm very disheartened that: a) Pam and Mike blatantly cheated like that, so that he'd have a good QB matchup for the Finals; and the Commissioner completely blew off his responsibility for maintaining fair competition. Thoughts?