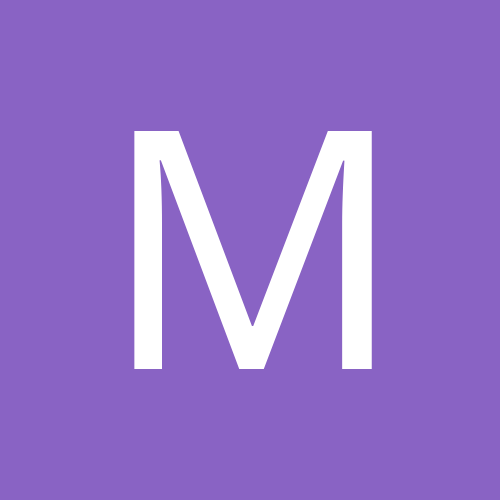 Content Count

18,005

Joined

Last visited

Days Won

19
Everything posted by mobb_deep
Its weird how a retarded president making very poor policy decisions negatively impacts the market. Didnt see this one coming...

https://www.youtube.com/watch?v=iord8VpiWvE

"If we don't get what we want … I am proud to shut down the government" - Trump "I will take the mantle of shutting down" - Trump You may want to blame democrats, and that's fine. You are, however, in the minority, when it comes to that sentiment.

Crazy that Trump shut down the government over 4 bil. What a turd.

This is the president of America and leader of the free world folks. JFC. He literally might be retarded. Hannity: You said earlier today that its likely that you are very likely going to declare a national emergency. How soon would that happen? Trump: If we dont make a deal with Congress, most likely I will do that I would actually say I would. I cant imagine any reason why not because Im allowed to do it. The law is 100 percent on my side. So, if we cant make a deal with Congress, we should be able to make a deal with Congress. If you look, Democrats in Congress, especially the new ones coming in are starting to say wait a minute, we cant win this battle with Trump because of the fact that its just common sense. How can we say that a wall doesnt work? They show on helicopters empty fields and people just running through. And you put a wall, they cant run through. Hannity: What are the options though if you declare a national emergency, the Pentagon also has the funds available that they would be able to help support the building of the wall. Trump: If we dont make a deal with Congress, which we should be able to. Really just common sense and there is some compromise needed and, look, they know that the wall is working. Do you know what works? A wheel. And a wall. They call it a medieval thing. Well, you know, Im looking at all these very expensive cars all over here loaded up with machine guns and every single one of them has wheels. A wheel is an old thing. There are two things that they work. A wall would be so effective. It would solve so many killings and so much death and drugs and human trafficking. Where they tape up women on their face. They tape them up and put them in the back of a car or a van and they drive right through our border. Trump: They know what Im say something 100 percent right. Its not only us, its everybody saying it everybody says it. If you dont have a barrier, whether its a steel barrier or a concrete wall, substantial and strong, you never are going to solve this problem. You are never going to solve and I dont need. This look, I could have done something a lot easier. I could have enjoyed myself. I havent left the white house because Im waiting for them to come over in a long time. You know that. I stayed home for Christmas. I stayed at the white house for New Years. Hannity: I think you tweeted Christmas Eve all alone, where is Chuck and Nancy? Trump: My family, I told them stay in Florida and enjoy yourselves. The fact is I want to be in Washington. I mean, I consider it very, very important.

Maybe we dont need to spend 3/4 tril on the military either? Or would that fock up the military industrial complex?

This bored has been whipped up into such a frenzy over this shutdown drama, I dont know whos trolling and whos being serious anymore.

We're still pushing this fake narrative? C'mon, ESC, I thought you were better than this.

Better than trolling around with all the other trolls? That's rich. I'm no different than you man. Just a guy killing a little time before I leave work. If I wanted to hold hands and sing songs, I'd go to FBG.

That's not how you effectively stir up a base of middle aged white people, afraid of brown people.

mobb_deep replied to EternalShinyAndChrome's topic in The Geek Club

Better than waiting for the boogeyman to learn how to use a ladder.

mobb_deep replied to EternalShinyAndChrome's topic in The Geek Club

Not a democrat. I'm not for taking every-bodies guns like you are. That's why I don't need a wall or a safe space.

http://www.youtube.com/watch?v=JR6n23_fL3o

mobb_deep replied to EternalShinyAndChrome's topic in The Geek Club

If only you guys held the president to the same standards as you hold hack news reporters.

She looks sort of like a young Aishwarya Rai. https://goo.gl/images/5C7fu5

The best is when he repeats the line we've heard many of the usual suspects here regurgitate over the last few weeks "when he said Mexico was going to pay for the wall, he didn't mean they would actually write a check, but it would be paid via tariffs blah blah". Fortunately, he's about as dumb as they come, so that's really easy to disprove. https://www.washingtonpost.com/apps/g/page/politics/memo-explains-how-donald-trump-plans-to-pay-for-border-wall/2007/?noredirect=on&tid=a_inl_manual "Make a one-time payment of $5-10 billion to ensure that $24 billion continues to flow into their country year after year."

New live set from MC5(0) for the 50th anniversary. Wayne Kramer on guitar (MC5 and Mudhoney) Kim Thayil on guitar (Soundgarden) Brendan Canty on drums (Fugazi) Dug Pinnick on bass (King's X) Marcus Durant vocals (Zen Guerrilla) https://www.youtube.com/watch?v=Pyz4V5X0dJk

Sounds like something a very stable genius would say.

You would have to ask someone on the left that wants open borders. I look forward to your report.

We're trying to be taken seriously around here all of a sudden? I thought we were just busting one another's balls. You guys are the people thinking a wall in the middle of nowhere is going to stop drugs and scary brown people from entering the country. Not a good a starting point to have any sort of serious discussion.

Why are you more worked up about a state letting the federal government do the job of the federal government, than a bunch of veterans who can't feed their kids, because the president is throwing a temper tantrum?

Bowling, Library, and the movies are our 3 go-to rainy day activities. We only have 2 or 3 rainy days a year here, so not too hard for us.