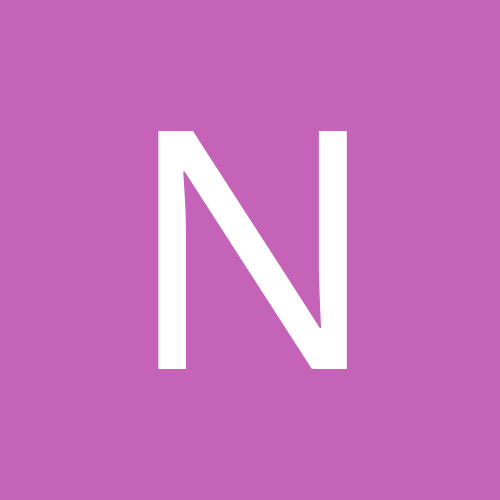 Content Count

236

Joined

Last visited
Community Reputation
4
Neutral
Recent Profile Visitors
The recent visitors block is disabled and is not being shown to other users.
1983 in college. Eight team standard scoring. Your guy could march up and down the field but if he didn't score, you got nothing. QB's were at a premium and I got Lynn Dickey of the Packers. I won the championship after a Packer/Redskin Monday Night game. Dickey went crazy and Mark Mosely (my kicker) made a 47 (?) yard field goal to win it for the Redskins and for me. This was insanely long for Mosely at the time. All the winnings went toward buying beer for all the participants. I'm old.

Maybe Kittle and Mixon for a better RB than Gurley? I would be apprehensive of having to rely on Gurley. I actually would start with Henry/Mixon to see what I could get, then work your way up to Kittle/Mixon.

R. Anderson with Darnold back.

Auden Tate, if A.J. Green gets traded (and why would they hang onto him)?

I commission a 14 team league where I am usually at or near the top of the standings. This year, however, I stand at 0-4 and the 2nd lowest scoring team in the league. This is what my team looks like: QB J. Allen M. Rudolph RB Zeke D. Montgomery D. Singletary F. Gore D. Thompson (KC) WR Hopkins M. Brown DJ Moore M. Williams C. Beasley A. Tate TE D. Waller C. Herndon Def Houston Doesn't look bad for a 14-teamer. Some guys underproducing. What does your 0-4 look like?

When reading this title, I actually thought it was going to be about the Patriots tampering with the Antonio Brown situation....

I honestly see Montgomery at 14-18 touches/game. Cohen may be on the field on 3rd downs in the slot with Montgomery in the backfield on many occasions. Davis appears to be insurance in case Montgomery is injured or the game is too fast for him out of the gates.

The man was a tackle-breaking machine the last 2 years. He's special. I think his floor (barring injury) is 225 touches. That's probably 1000 yards and 6-8 TD's.

Nope. I see K. Hunt there if Chubb is doing fine by week #10.

Just finished my 2nd auction draft (14 team/$10020/0.5 ppr). Again, we don't talk much about auctions on here. Let me know what you think. QB - C. Wentz ($4); P. Rivers ($2) RB - Zeke ($20); D. Montgomery ($17); S. Michel ($8); D. Thompson ($3); M. Davis ($1) WR - T. Hill ($19); M. Williams ($7); A. Jeffery ($6); M. Sanu ($2); T. Quinn ($1) TE - O.J. Howard ($7); D. Waller ($2) Def - Houston ($1) ** Thompson pick doesn't look so good now with Shady on board but it was only $3. Otherwise, I felt pretty good. Will look to upgrade at WR, might use Michel as bait when/if Zeke and Jerry kiss and make up.

WR. Auction league and got Hill for $19 ($100 budget). Didn't have much left but got Jeffery ($8) and M. Williams ($7) as my 2 and 3. Sanu and Quinn are my other two WR's.

Got Montgomery and Michel as my 2 and 3 RB's behind Zeke in an auction yesterday. Does Montgomery have enough opportunity to be a borderline #1/great #2 with Cohen and Davis hanging around? The guy doesn't go down after 1st contact (saw every game he played at ISU) and it sounds like the coaching staff loves him. What say you?

Don't get to see too many auction results on this board so here's mine. 14 team/0.5 ppr/$100 budget. Start 1 QB/1 RB/3 WR/1 TE/1 Flex (non-QB)/1 Def. QB - B. Roethlisberger (Pit) $3 S. Darnold (NYJ) $1 RB - C. Carson (Sea) $16 D. Montgomery (Chi) $13 T. Coleman (SF) $7 R. Penny (Sea) $4 M. Davis (Chi) $1 WR - J.J. Smith-Schuster (Pit) $22 J. Edelman (NE) $14 C. Ridley (Atl) $8 D. Westbrook (Jck) $3 T. Williams (Oak) $1 TE - J. Cook (NO) $5 C. Herndon (NYJ) $1 Def - LA Rams $1 *** Let me know what you think. Auctions are a different cat. The flow of the auction changes so much. Probably should have waited on Edelman and got someone like Jeffery or A. Robinson (or both).