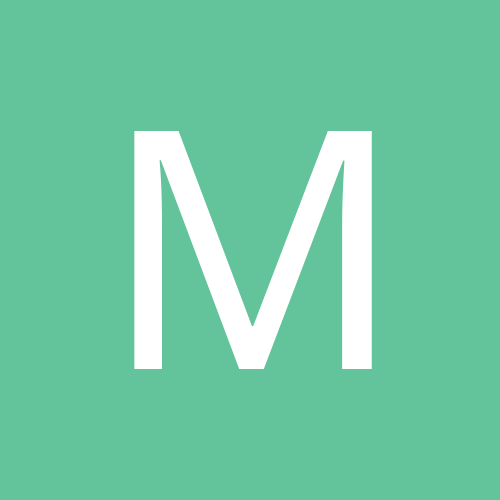 Content Count

1,262

Joined

Last visited
Community Reputation
0
Neutral
jerk... thanks for the trade... and not "raking me over the coals" on that trade, other than right here, right now... nice post tho' my man, funny as ######... you are brilliant... ps. fellas, I traded him cam newton for beanie wells, and johnnie van halen rode that trade all the way to the championship last season... lol

When you own Mike Vick, A. Luck and B. Weeden as your qb's... you have to consider this offer right ???

Well, I have Tom Brady as well... so, Brees is about to be packaged and dealt... ps. The Rivers/Sanchez owner has seen enough...

This must be the 5th sign of the apocalypse or something... A Dynasty League too... Damn...

R.Gronkowski will have season ending surgery... just sayin'

You guys underestimate the f'd up off season, Goddell gate, coach and player suspensions, and a missing head coach, otherwise they should be fine... MB PS. that said I still love colston, he's my boy...

I get to play 1 or 2 rb's or 3 or 4 wr's... No reason we should win it all again this year, or at least another deep run... Brady, Tom NEP QB Fitzpatrick, Ryan BUF QB Bush, Michael CHI RB Lynch, Marshawn SEA RB Pierce, Bernard BAL RB ® Rice, Ray BAL RB Wells, Beanie ARI RB Jackson, DeSean PHI WR Johnson, Calvin DET WR Jones, James GBP WR Moss, Randy SFO WR Smith, Torrey BAL WR White, Roddy ATL WR Young, Titus DET WR Daniels, Owen HOU TE Kendricks, Lance STL TE Akers, David SFO PK Bailey, Dan DAL PK Eagles, Philadelphia PHI Def Giants, New York NYG Def

That wouldn't have been my pick... Calvin Johnson would have been a better gamble IMO... 1) A. Forster 2) R.Rice 3) L. McCoy 4) I take Calvin here, maybe Aaron Rodgers, too early for Jimmy G. here...

I heard it was part, paying him 3 million bucks day 1 of the season, and the fact that he demands the ball, and they have a rookie QB, I give Pete Carroll credit, it's his way or the highway... Later soldier...

Ya see, a deep sleeper... well damn... thanks for the heads up bro...

Soldier for hire... LOL... He'll do motorcycle tricks at your kids birthday party, the fee is negotiable...

Nick Toon... he's got the genetics... and he's a N.O. Saint...

Years and years of unrelenting child abuse... That being said... The details of my life are quite inconsequential... very well, where do I begin? My father was a relentlessly self-improving boulangerie owner from Belgium with low grade narcolepsy and a penchant for buggery. My mother was a fifteen year old French prostitute named Chloe with webbed feet. My father would womanize, he would drink. He would make outrageous claims like he invented the question mark. Sometimes he would accuse chestnuts of being lazy. The sort of general malaise that only the genius possess and the insane lament. My childhood was typical. Summers in Rangoon, luge lessons. In the spring we'd make meat helmets. When I was insolent I was placed in a burlap bag and beaten with reeds- pretty standard really. At the age of twelve I received my first scribe. At the age of fourteen a Zoroastrian named Vilma ritualistically shaved my testicles. There really is nothing like a shorn scrotum... it's breathtaking- I highly suggest you try it.

What up LM... How you been Bro... ok, maybe sleeper was the wrong term for you guys, cut me some slack, I was knee deep into the red wine last night...

I was in a league with several guys from here for the last 5, maybe 4 years... So, I went "in hiding" around here for competitive and league reasons. The guy that ran the thing killed his e-mail address and bailed out on all of us at the end of last season... It was a mess... ps. Also almost all my leagues now are dynasty leagues, so they are pretty set up, and don't require much help from all the guru's around here... But I'm back now so hellooo people... Have a great season errybody, I'm ready for some NFL "Live Bullets"... Let's get it on...