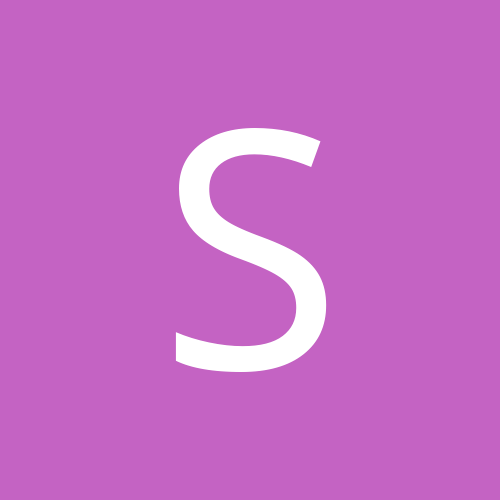 Content Count

182

Joined

Last visited
Community Reputation
2
Neutral
Recent Profile Visitors
The recent visitors block is disabled and is not being shown to other users.
Full PPR, have WR, W/T and W/R (Flex) spots to fill. Right now, I have Dionte Johnson vs. CIN, Duvernay vs. CAR and Slayton vs. DET in the lineup. I have Gabe Davis vs. CLE and Allen Robinson @ NO on the bench. Would you start Robinson over Dionte since Kupp is gone, or Davis over Duvernay or Slayton since he's now playing in a dome this week? Thanks in advance for any advice.

Bengals made a game of it. Blew it with shitty defense on the last drive. But, It was a home game for the Ravens. So, they'll trade off after it doesn't matter anymore on the Bengals home game week 18. Thanks, NFL!

Gabe Davis. On my bench. Decides to actually play some football today. Thanks, a-hole. FU!

Me too. I'm down 44 with Mixon and Duvernay to go. Do y'all think Bateman being out helps Duvernay?

Gabe Davis: Wed - limited practice Thu - did not practice Fri - limited practice. Final injury report: Questionable. Screw this. I'm benching his butt. He'll probably go off for 4 TD's and 210 yards, but I think he'll be (you guessed it) limited. Too bad, It's the porous Baltimore pass defense. I'm playing Duvernay and James Robinson. Thanks again for all the help, you guys.

Thanks, Paws. That would certainly solve the problem.

I have Devin Duvernay or James Robinson to fill the above flex slot. This is a full PPR league, with individual points for kick returns. Consequently, Duvernay is averaging 1 TD and 21.46 FPPG, and has not scored less than 18.3 in any game this year. This week he has a tough matchup at home vs. Buffalo. Robinson is averaging 18.77 FPPG, and is matched up at Philly, who have held Dalvin Cook, Gibson and McKissic in check the last 2 games. I have Robinson slotted in for now, but I'm not sure that's the right move. I hate to sit either one of them. I could put Duvernay into either one of 2 WR slots, but I have Gabe Davis and Dionte Johnson filling those spots. Likewise, Robinson could go into one of the two RB slots, but I have Barkley and Mixon there. Any advice would be appreciated. Thanks in advance.

I'm up 4 and have Gabe Davis. Opponent has Hurts and the Buffalo D. I'm in deep doo-doo.

Guy in my league needs 100.5 from Penny. Tall order. At least he was laughing about it. His opponent set a new league record with 190.68 points. Broke the old record by 15.

I'm Allen Robinson. I guess I'll go out here and run around a little. I'm Number 1! Yeah, you pile of garbage, you're going to be number 1 onto the waiver wire from my team. They should renounce your citizenship so you can go play tippy-toe in Canada.

Zeke: where are you? AB: geez.

What? Really? You mean I've been playing in the wrong league all year? Holy mackerel! I wish you would have mentioned this before the season started. Oh well, no way to fix it now. I guess I'll just go and win it anyway.

Nice. Mine is full PPR - I have: Kyler, Zeke, Mixon, Kupp, Antonio Brown, Mooney, Butker, GB. On the bench: Jeff Wilson, Carter, Marquis Brown, Aiyuk and Gronk. Will slot in Gronk if Antonio is out. Opponent has: Rodgers, Aaron Jones, Cordarrelle Patterson, Renfrow, St. Brown, McLaurin, Gay, PHL. Bench: Carr, Deonte Harris, Justin Jackson, Boston Scott, DAL. We were the 4th and 6th seeds in the playoffs and knocked off 1 and 2 to get here. I beat him by 8 in week 10. I like my chances, also. Good luck, cmh!

Does this help or hinder Mooney?