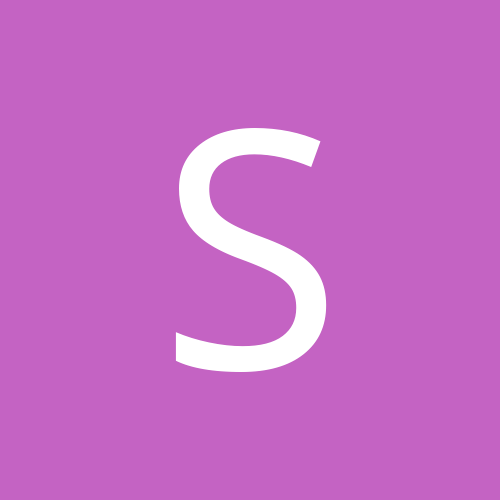 Content Count

142

Joined

Last visited
Community Reputation
0
Neutral
Wow, Niners looked good, clearly superior. Defensive stamina. Hope they keep it up for 2 more games.

Both teams looked fairly sharp by halftime. Gonna be close. Fun game to watch. Defenses are both good.

Good call. My sister was at the game and texted me this just as the 1st quarter was ending.

Thanks to FFToday and all the people on the Help bored who advised me on lineups over the last 6 weeks or so. I won this PPR league for the first time since 2010. QB - Winston, Wentz RB - CMC, D. Freeman, Boone, White WR - Perriman (had Godwin all year), Parker, Thielen, McLaurin TE - Waller K- Tucker D - SF Played the Lamar/Julio/Gordon team, won by 15.

League 1: I'm up 25 with Boone or Thielen. Opponent has Diggs. Could be ok. League 2: I'm up 14 with Diggs. Opponent has Jones & Adams. Could be in trouble.

I'm up 25 with Boone or Thielen to go. Opponent has Diggs.

I got Boone or Thielen for a wr/rb flex spot. Pretty sure I'm sticking w/ Boone.

15-year old league, 12 team redraft, ppr. Won the total points title, and beat the top seed by 78 this week. QB - Winston, Wentz RB - McCaffrey, D. Freeman, White, Washington WR - Godwin, Parker, Thielen, Westbrook TE - Waller K - Tucker D - SF Playing the Lamar owner next week. Also hoping to snag Perriman off the wire tomorrow.

I'm playing him over Kirk today. Hope it's the right move.

League 1: full ppr, 2 flex spots, a WR/TE and a WR/RB, so need 2 of: Waller, Westbrook, Parker, Thielen and D. Freeman. I've got White in as RB2, but could switch him with Freeman. Also have Washington if Jacobs doesn't go. League 2: full ppr, QB: Dak or Tannehill, DEF: NE or PIT Have Jacobs in a RB/WR spot. If he doesn't go, I have Thielen or Diggs. I'm thinking Thielen here, but it's risky. Thanks for any help

Nope, I need the win, can't take the chance. Have to sit him. Playing Parker vs. Eagles instead.

I picked up Green Bay this week to play over the Niners. Matchup at Giants just seems a lot less risky, as someone above mentioned.

I have him in over D. Freeman. Freeman only got 10.4 points tonight, so I feel pretty good he'll top that.

I have: Curtis Samuel at home vs. Atlanta or Dede Westbrook in the dome at Indy, with Foles back. Thanks!

Same situation here. Tough call, but I'm going with Diggs over Chark.