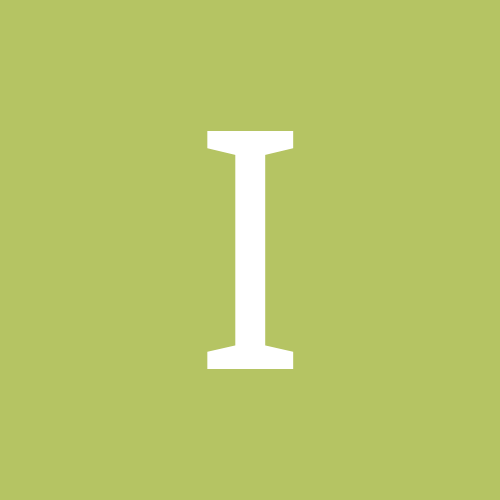 Content Count

15

Joined

Last visited
Community Reputation
0
Neutral
It's one or two of the style formats within the workbook, but I think they must get corrupted by my copy of excel somehow. I just have to find any sheet where the number cells are presenting as ##### (because they're too long as dates) and modify the style as above. After that everything appers to work.

I swear I've googled this before. I've dealt with this for 2 years and never found anything on google. But as soon as I post it here and continue to search, of course I find something. So... just in case this ever happens to anyone else, here's what I just found (Excel 2010): http://answers.microsoft.com/en-us/office/forum/office_2010-excel/excel-2010-changes-number-format-after-saving/70ba3d96-b693-4aa1-85c6-657b3b838d2b Your Normal Style may be corrupted: Go to Styles in the Home Tab and right-ckick Normal. Specify modify andcheck the settings and make correction if necessary.

Has this happened to anyone else? Sometimes I'll save and close a draft buddy workbook and when I open it later, all the number cells are date cells. I'm a little light on the details as I'm not sure what causes it, but it's happened more than once. Once it happens, it's pretty much trashed and I have to go back to a previous backup.

I can't find snaps played, but targets can be found in a few spots. The "gamebook" from nfl.com is pretty awesome: http://www.nfl.com/liveupdate/gamecenter/55504/NYG_Gamebook.pdf

Agreed. Quality over quantity.

Standard non-ppr scoring Do I sit both Jacksonville RBs in favor of either AJ Green or Hakeem Nicks? I feel like playing the WR here is the "safe" thing to do, as the MJD/Jennings situation is cloudy at best, but that is in direct conflict with my philosophy that it's almost always best to start a RB in a flex spot if you can.

Yeah... flex is really the sticking point. The question boiled down is do I sit both Jacksonville RBs because I really don't know what's going to go on there.

Pretty standard non-ppr scoring Need to start 2 RB, 2 WR, 1 Flex (RB/WR) Roster: QB Aaron Rodgers, Josh Freeman WR Julio Jones, A.J. Green, Hakeem Nicks, DeSean Jackson, Denarius Moore RB Jamaal Charles, Steven Jackson, Rashad Jennings, Maurice Jones-Drew, Jonathan Stewart TE Jared Cook K Nate Kaeding DEF Pittsburgh (10 team keeper league, in case you're curious)

Normal scoring (6 pt TDs, 10 yds = 1pt, Non PPR) I have these 4 rbs: McFadden (vs BUF) Forte (vs NO) MJD (vs NYJ) Hightower (vs ARI) and I can start 3 of them (2 rbs and 1 flex) I think McFadden and Forte are auto starts. The question is, do I actually bench MJD for Hightower this week? It seems to me as if I'm trying to outsmart myself be playing matchups in this manner... but it is tempting. (This is a keeper league if you're wondering how I ended up with these 4 rbs)

Nope, but this is the 3rd time I've had to perform the "fix". It seems to happen after I save and come back in. Oh well, my last draft is tomorrow, so as long as no one else is having the issue, I wouldn't put much time into it. Just figured I'd throw it out there in case I was missing something obvious.

I'm not sure what I'm doing to cause this, but every once in a while when I reopen my compiler, all of the numbers are in date format, causing them to look like this: Image This is consistent across all the tabs: Image and is quite annoying The only thing I've found to fix it is to open a blank compiler, import scoring from the screwed up one, re enter all my team, owner, and keeper info and save over the old one. I'm using Excel 2010 and the xlsm version of the sheet. EDIT: I guess I can't post images? Replaced images with links.

I think it randomizes when it sets draft order... 30 minutes (I think...) before the draft.

I can't explain their play... but i think i would have ratcheted the bet machine back after that ace... you continued to bet hard at it when all the newb needed was an ace or a three to beat ya. -image

Considering that he led the NFL in INTs last year... I'd have to say more INTs than TDs...