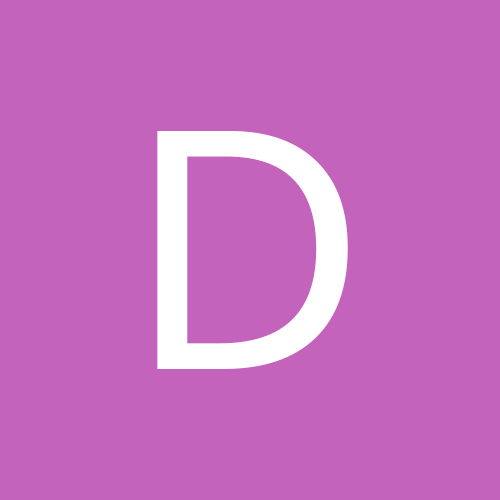 Content Count

806

Joined

Last visited
Community Reputation
21
Excellent
Recent Profile Visitors
The recent visitors block is disabled and is not being shown to other users.
There's Davante Adams for the Raiders and Stefon Diggs for the Bills. Both top notch #1WRs. As to which of Renfrow or Gabriel Davis you'd like to retain I say it's clearly Gabriel Davis. I say that because of their respective QBs. Josh Allen is head and shoulders above Derek Carr and that being said it clearly,IMO, makes Gabriel Davis the one you want. He should top 1,000 yds this year and somewhere between 7-9 tds.

Michael Carter talent but at 199lbs. I can't see him.as a workhorse or 3 down back. That.is where.it benefits Breece Hall. Once.training camps over.Hall.should be the week 1 starter at tailback. With the addition the Jets made during the draft all signs point to them being a better team this year. Zach Wilson by all accounts should be better as well. Running backs with talent have been successful with bad O-lines but may take more pounding.At the end of the season Hall could come out on top in terms of rookie production.

At the end of the season I see Hall and Walker having the most production this year. Both have rb's to contend with to get touches. Walker.may be in a little better situation as Penny has durability issues even though he came on late last year. Michael Carter did ok last year but I think Hall takes.over the lead job early with Carter the complementary back and spell Hall. When done Hall will have the best numbers of this rookie rb class.

Ditto. That's how I'd rank them. Who knows how they'll pan out in the future but I think Hall and Walker will get enough work this year to make them fantasy relevant.

Actually, I think Howell landed in a pretty good spot. Yes, Wentz's struggle have been apparent and I think those struggles will rear it's head in Washington at some point this season. Will it be enough to throw the rookie in there? I don't think so. You'd probably see Heincke in there before Howell. They'll be patient with Sam and let him use his rookie year to learn and develop. Unless Wentz does a complete turnaround this year I could definitely see Sam Howell win the starting job next year in training camp. I haven't completely given up on Wentz but I feel he not gonna be the QB you want to lead your franchise for the next 10 years. Is Howell that guy? Maybe. He'll have better weapons at his disposal than he had his last year in North Carolina. He was at one point thought to be the best college QB.before he lost.his best players to the NFL and didn't have much to work with. At some point Howell is going to overtake Wentz.

Thanks for the contest Mike. It was fun. Everyone did a good job because it is tough to make the right picks. I entered a draft.contest on the Huddle and I actually won. Although there weren't nearly as many in that one as.this one. I finished a disappointing 84th but had fun doing it. I hope to do it again next year with better results. I won a free year subscription to the Huddle but don't tell anyone I seem to prefer this site more for it's content.

Well I guess Javonte Williams value takes a hit. Then again I think the Broncos will use Williams more than Gordon and I could see a 70 to 30 split for the two. Still makes it hard to see Williamd as RB1 even with the split. Dude has skills and if they have aspirations of a SB run they'd better rely on Williams more heavily to help get them there. Just use Gordon to spell him.

There's so much uncertainty in this year's draft.as.opposed to last year. Cases can be made for a lot of teams to go one way or the other. I submitted my entry into the contest and with so many question marks involving the first 10 picks and went outside the box to make a couple of unusual picks. Since we already.know that the Saints moved up in round I've selected another team to move up into the top 10. Since my picks were based on the teams currently in the top 10 I made a pick based on a team to move up and get a certain player and I made the pick in the teams current spot in the top 10. Make sense,lol?? So it's a crap shoot to get all 10 correct but I.think the person to win the contest will get 7 correct. That's exceptional in my opinion. So.good luck to all the entrants and we'll see who shakes out on top after the first 20 picks and the bonus questions.

Well, I don't think Deebo has a no trade clause so if the 49ers.were to trade him they.could possibly be pricks about it and send him to a team Here's a scenario. The 9ers and Deebo work out a dealt pay him 25 mil a year but he wants to the ball less. Lance starts and has.scripted runs reducing the wear on Deebo. Samuel's gets frustrated and says he 's not gettin the ball. Sounds like it could happen. Nit picking whiny little ball players.

Malik Willis goes to the Falcons at 8 and Pickett goes to the Steelers at 20. Matt Corral goes to Detroit at 32.

He could have concerns about being a rb but you can get injured just playing. It is.his production as a rb/wr that will get him the money he wants. Fon't think any team is gonna pay him big money to just be a receiver. So he's kinda in a pickle.

If he's that disgruntled with the 49ers then I say get him outta there. Don't want him to affect.the locker room as there are plenty of guys who do want to be there. Funny we.never heard anything from him when he was puttin' up good numbers last year. Like to know where and why it went south. Hate to lose his talent but you pick up and go on. Get as.much for him as you can.

Yeah, even if Trubisky plays all year and.has above average production I don't think he can get them to the SB. Pittsburgh may not even draft a QB and it's.quite possible that Pickett and Willis are gone come pick 20. They have studs on offense,, D.Jonson,Claypool, Freirmuth and Najee Harris. They will help Trubisky's production but I still feel he's.not the future.for Pittsburgh.

Granted being in Chicago wasn't the best scenario for him to succeed so he humbled himself and went to Buffalo.to be a backup to Josh Allen and kind of get his career in perspective. It was a godsend when Pittsburgh called him and it seems he has a pretty good chance to be the starter week 1. Until, with the 20th pick the Steelers pick area Pittsburgh QB Kenny Pickett. Since Pickett will now be in house what does this mean for Trubisky? He has weapons to be successful but somehow I have a gut feeling he's going to falter and give way to the rookie by mid-season. I'd this scenario likely? Maybe. Is it possible? Definitely. It'll depends on if the Steelers draft Pickett because Willis will not be there come pick 20. If they don't draft Pickett I could see Trubisky with average success. As I said I just have a gut feeling he's not gonna take them to a superbowl and most of the time I trust my gut.

Guess he's the defacto #1 WR for the Chiefs since they traded Hill to Miami. Don't think Ju-Ju is really a #1 receiver. He did better as the #2 guy in Pittsburgh. He may get his shot though to see if he can be their #1 guy. The Chiefs also signed Marques Valdez-Scantling, but he's.not a number one guy either. Maybe Mahomies can make them jnto world beaters,lol. They'll probably go after one of the better rooki receivers although they better address their defense I'd think.