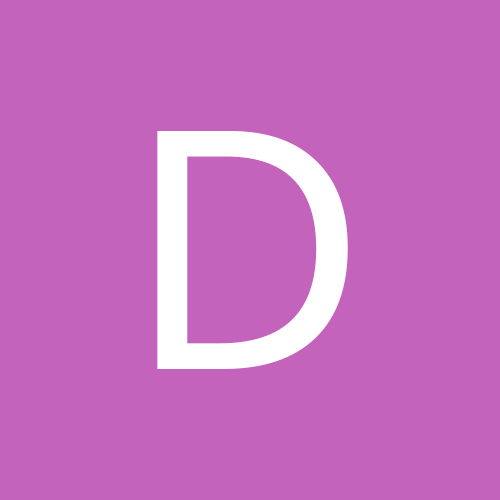 Content Count

617

Joined

Last visited
Community Reputation
9
Neutral
Yeah, took a shot with Engram this week. No td but good yardage.

Yeah I've had some FU's here and there but today in one of my leagues may be one of my best weeks ever with this lineup. QB- Watson. RB- Henry, A. Gibson. WR- Ty. Hill, AJ Brown, W. Fuller. TE- E. Engram. PK- Y. KOO. Def- Washington Football Team. Gonna savor this lineup cause it may be a while til I get another day of production like this one.

WR Scott Miller(TB)- No Chris Godwin this week. Evans yards not there and I think Gronk may be getting a little tired and he'll take it easy a bit in this game against the NY Giants. Thus, come on down Scotty Miller, you're the next receiver for a monster game. Brady loves this guy, guess he reminds him of Edelman some. Going out on limb some here but he's gonna have his best game of the year so far so I see him getting, wait for it, lol. 9 catches for 113 yds. and 2 TDs.

Nope. I say they get their first win this week against the Vikings, 27 to 26.

I agree TBay. I think I'd like to explore getting in one next year.

Not yet. JULIO coming back helps and I'm picking the FALCONS to get their first win this week against the Vikings. Modest number for him this week, 260 yds pass, 2 tds. One to Ridley and one to Julio. Gurley scores and we'll have a repeat of the Vikes/Seattle score with the Falcons win 27 to 26.

Not this week but his touches increase especially in the passing game. Yeah Patricia from the NE family that totally messes with rb's but the coach is up against a wall and needs to create some spark. If he's smart,which is debatable, he needs to reduce Peterson's role and ramp up Swift. I think Swifts confidence and production will rise out of the passing game and eventually the rushing yards will come too. Definite dynasty value and bye week/injury replacement til he gets going.

I totally agree. With Rivers propensity to throw to big WR's and Pittman's size in the red zone I don't think it's out of the question that he posts better numbers than AJ Brown did last year. Even with Hilton being the #1 guy it could be a possibilty that Pittman posts the best numbers out the receiving corps of the Colts. I had a real good gut feeling about him when he got drafted. Even felt better about him besting all the rooks drafted before him. He has opportunity, good running game and O-line, and yes, even a good QB in Rivers even if he is turnover prone. All said I believe Pittman will be Rivers top guy when the season's over.

If Mixon's there I'd jump on that pick but if he's not there's a couple of guys worthwhile grabbing. I agree with Serenity Now's thinking. RB's are gonna go fast and there's still quality WR's in the 3rd and 4th. I'd grab the best two RB's with your picks. If Mixon isn't there I'd like taking Clyde Edward-Helaire. He's gonna see a lot of work. If Drake's OK health wise he's a decent option. He'll see a lot of passes. I also like Sanders. He'll be Philly's do all back getting a lot of catches. If he stays healthy he'll finish top 10 for sure. Somebody's gonna have to catch passes in Green Bay besides Davante Adams. Jones will see his fair share of passes as well as plenty of carries. He may not be with the Packers next year so he's gonna want to build himself a good resume for possible suitors next year so he's got incentive. So target two rbs who'll not only get carries but their fair share oof catches since you get PPR for backs. What you might lose in a top WR rds. 1 & 2 you'll be glad you grabbed 2 rbs with your picks. You'll be able to find decent WR's that'll make up for not grabbing a Thomas or Adams.

I postted RB Jones to break out but with Fournette now with the Bucs might be hard for him to get production. Another player though I've targeted and look for a big year is WR MICHAEL PITTMAN. Liked this guys since the draft and with Rivers tossing the rock Pittman will get his shots to come up big. I think it's quite possible the rookie gets 800-1000 yds and 6-8 tds. Rookie WR's are a crapshoot but I'm telling you this guy is gonna be pretty good.

Yes, agree. Shannahan could turn out to be Bill Belichick JR. If he produces he might get more opportunities, but he's gotta stay healthy this year or it'll be adios. In Bold Predictions thread I had McKinnon throwing a touchdown pass to QB Jimmy G this year in the SB against the Chiefs. A repeat of last years SB but with a different outcome. The 9ers win it.

QB- Gardner Minshew// Chark best of Jags WRs and they could find themselves behind alot so Gardner will be slinging it. Hope he can keep turnovers & INT's down (i.e..Winston). He'll definitely outproduce his fantasy ADP. RB- Ronald Jones II// A lot of focus will be on WRs Evans, Godwin and on TE Gronkowski. Think he'll improve his pass catching and the Bucs could be ahead in a lot of games thus I see more opportunities for Jones to produce. He's got incentive to with Vaughn lurking in the shadows. WR- Christian Kirk// A lot of coverage gonna go to Hopkins and Fitzgerald will still be on the field so I see Kirk getting a fair amount of targets. You know Kingsbury will wanna push putting points on the board and the quickest way to do that is in the passing game and I believe Kirk will benefit from it and put up good numbers this year. TE- Hayden Hurst// Stymied in the Ravens TE corps Hurst will get plenty of targets to show why he was drafted by the Ravens high and he'll flourish & breakout in Atlanta with QB Ryan tossing the rock to him. Yes there's Jones and Ridley who'll command a lot of attention from Ryan but the coaching staff will find ways to get Hurst the ball and him having a very productive year.

49ers and Shanahan return to the superbowl this year to face...........the Chiefs They get their 6th Lombardi trophy with a 34-33 win over K.C. WR Brandon Aiyuk scores 2 touchdowns and RB Jerick McKinnon throws a TD to QB Jimmy Garoppolo. WR Aiyuk wins MVP with 187 receiving yards, 56 rushing yards and 2 receiving td's. Shanahan is later fined $100,000 for comments made to head coach Andy Reid about his weight during their handshake after the game. If it doesn't come to fruition I had fun writing the scenario though

Awesome input guys. I knew I'd get good info and evals on the rooks as I don't follow college ball much. I've checked other boards over the years and for me at least I get the best fantasy help from the people that post here on the board. I've been playing FF since 1988, yeah I'm gettin' long in the tooth too LOL, and I value the opinions,advice,evals,info of everyone here more than any board I've been to. It's because of you guys and the FFToday's staff that make this the go to site for football period. Thanks for all your posts they are greatly appreciated.

I think you guys all made valid points on Diggs..Yes, he's a diva and wants to be the guy so he can pound his chest. Now, was his health issues & missed games in Minny a result of being a diva/whiner or will he.stay relatively healthy now that he's to be.the WR1 ????? He's talented and young but as been said here I don't loo fir a big boost in his production unless Allen throws more, which I doubt happens. Since he is the #1 guy then is he gona go off if Brown, the young TE (can't remember the name) who will be better this year and the remaining ig guys gets targets and he doesn't? Time will tell but I hope he's notalking locker room distraction.