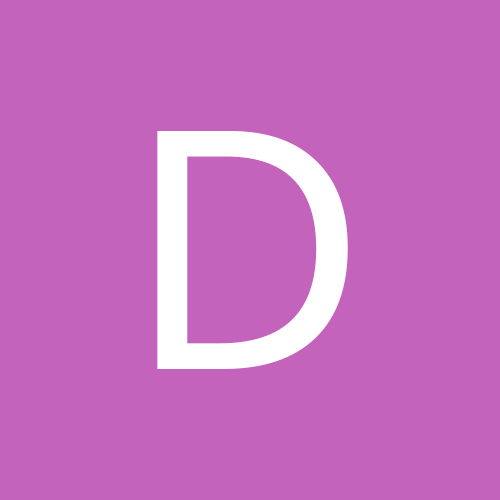 Content Count

653

Joined

Last visited
Community Reputation
10
Good
Pretty much just not a poofy. He's got to use dye so McShay's youth doesn't show him up too much,lol.

Good to see JJ hanging around to play some more. Heck of a player and Arizona will be better with him there but they're still the #4 team in the best division, as weepaws says, so they will still be competitve. So, no ring for Mr. Watt just yet.

Pretty decent mock with analysis and no trades. I agree that the top 4 rated QB's will be gone by the 8th pick. I'm gonna throw a little wrinkle in to it with my 49ers trading their #12 pick and whatever else they add to it to jump ahead of the Panthers at #8, figuring they'd want the last of the top 4 QB's, and San Fran takes QB Trey Lance with the #7 pick from Detroit. If Lance is gone I'm sure they'd consider Justin Fields. Not sure what or when they'll decide on Garoppolo's situation but being a lifelong 49ers fan I truly believe they'll move up to get one of those rookie QB's. Overall I'd give Justin a pretty good grade on his mock. Nice job.

Yes it is still pretty early to know what teams will do in the draft except for the #1 pick of QB Lawrence and really that could be subject to and change. Yet Kiper & McShane are gonna do mocks cause that's what they're paid to do. I don't put a lot of stock in their early mocks but I do feel Kiper is right in that there will be some draft pick trades made early. There are teams in need of a big time QB and.they'll be willing to wheel and deal. Kiper had the 49ers move up to #7. Don't know if it'll be that pick but I DO believe they'll end up trading to an earlier puck for one of the QB. Just maybe a gut feeling but it seems the tone in organization is inpsite of the money they paid Garoppolo they're questioning his future there. So, I think they make a serious effort to move up and get one of the remaining QB's after Lawrence and Wilson. Either Fields or Lance. I don't think they're interested in Mac Jones.

Watched Mel Kiper's mock draft 2.0 on TV and he's projecting several trades that affect the top 10 picks. He actually has 3 QB's going within the first 10 picks. I'm especially intrigued with him having my 49ers move up from the #12 spot to grab the Lions #7 pick. Mel has San Fran drafting QB Justin Fields. Woohoo!! I have said several times in the past that I think they make a move to try and grab one of the 5 highly touted QB's in this years' draft. Guess they figured the Panthers would grab a QB at #8 and they wanted a shot at grabbing either Fields or Trey Lance. I'm definitely on board with that strategy. Although it just might be Mel's pipe dream but I could see those trades hapoening. Let the 49ers draft Fields, let him sit behind Jimmy G for a year. They may try to trade Garoppolo if they intend to move up and draft a QB, or they could cut him. If they dump him it would only be $2.1 million of dead cap space lost. Don't really see them cutting him as I'm sure they would try to get something for him. Maybe they'll give Mr. Bill and Mr. Kraft a call to see if they want him back in N.E. So, what are some of you guys' thought on Mel's 2.0 mock draft ? Do you like it or see some better scenarios?

He might be thinking that the Bucs could repeat and he would get a ring so Tampa Bay could be a viable spot for him. I could see him going to Kansas City or maybe Pittsburgh to play alongside his brother.

I'll take me some 49ers at 14-1. Lots of things have to go their way to achieve it and one major hurdle will be injuries, beating division teams and JG needs some umph in his game. As was said it'd be a small chance all 4 nfc west teams make the playoffs but 3 of them is quite possible.

Other than Brady and Mahomes what player/players do you see coming up big for their team and.making a difference in the outcome of the game. OFFENSE-RB CLYDE EDWARDS-HELAIRE. 15 carries, 68 yds., 1 td. 7 receptions, 82 yds.,1 td DEFENSE- DB TYRANN MATHIEU- 2 INT's, 1 returned 33 yds. and 1 td.

Well just taking advantage of some the goofball crap some of these young nfl players do. Have to say they end up doing some funny shiot.

Yes he did get himself in a little jam because of it but it eventually died down and hardly anybody cares what he did since he's won 2 superbowls. Don't think Haskins is gonna win 2. Though Big Ben can school him on the clubs to avoid. Now with that info Dwayne corrals a group of pole sliders at Halloween in costumes, less conspicuous, to.come around to the back of the house into his basement maneuvered. Then, you can hear his mother cry out "D Wayne who you got down there screaming like a banshee?" I'm just auditioning some people for the masked singer momma. ATTA BOY DWAYNE!!! lol haha lol.

I agree with both AxeElf and Ray_T on Haskins. After all wasn't Haskins just a one year starter, I could be wrong, while he was in college? So in terms of experience seems like he's still pretty green and that is something coaching can help with. Hopefully his poor decision making off the field is simply immaturity and ego. So, he's fortunate to have gotten a second chance to redeem himself and he's in a good situation in Pittsburgh with Big Ben's career near the end. If he realizes what an opportunity he has and works hard he.has a chance to maybe be a starting QB again. Pretty sure he'll be on a short leash on and definitely OFF the field. If he has a penchant for strip clubs and continues to go there his youthful exuberance and stupidity could put him on the outside looking in.

Totally agree. When his career is over and people reflect on his years in the NFL someone will ask if they think Patrick was as good as the 'Goat's and they say who's that. Replied with, you know, Tom Brady , THE GOAT and.you get a reply saying, Who's Tom Brady?, LOL. Not saying people will forget TB12 but it could end up them being 1A & 1B. Mahomes is certainly more entertaining and fun to watch tha RB12, in my opinion.

A lot of guys hurt last year and it's hard to win games if your starters and even backups are missing games. I'm not saying Garoppolo bad QB but I just don't feel he's gonna be the guy to win a superbowl. Sometimes I get deja vu that I'm seeing Alex Smith revisited in Jimmy G. He's got the talent around him to contend and win a superbowl but can't shake the feeling he's not gonna do it. I'm ok with him next year but wish they'd try to take their #12 pick and move up somehow to get one of the better rookie QB's. He could sit a year and learn from Garoppolo. Jimmy has had limited time being a starter and I just don't see him improving much. Call it a gut feeling but just strongly feel he's not gonna win us a SB. Yes it's the team that wins and I'll support him being the guy but sooner rather than later someone (John Lynch) is gonna wake up and say maybe we should go a different direction at the QB position.

Tampa Bay defense has some good players and Devin White is the top player on that defense Yet while they are good I feel they're a notch behind when going up against the Chiefs offense. They MUST get turnovers if they are going to win the SB. Yes, playing at home shortens the gap between their matchup with the Chiefs offense. I don't think K.C.'s offense is gonna start slow in this game. Mahomes and company are not gonna give Tampa turnovers. They are efficient. Still kudos to both teams for making it here. It will not be a boring superbowl. Tampa has a lot going for them in this game but I just don't think Kansas City will lose this game. After the game is over Tom Brady realizes and accepts he's just played against his successor and even with a valiant effort the young kid(baaaa!h) has bested the goat. KANSAS CITY CHIEFS- 42 pts. TAMPA BAY BUCCANEERS- 34 pts. Patrick Mahomes- 386 yds. 4tds 1int. Tom Brady- 312 yds 3tds 1 int.

49ers will make trades and they can and have move picks jn the draft. They maneuvered themselves into getting WR Brandon Aiyuk in the first last year and I think he'll end up paying dividends. I DO feel they are seriously re-evaluating their Garoppolo and what's the best for the team now because they are still built to win now and as a 9ers fan Jimmy G is not gonna win a superbowl for the 49ers. I think their chance of getting back to the SB AND winning it would be better with Stafford. He's simply a better QB and he's and in his early 30's.I'm sure they've already got in touch with Detroit , as have some other teams and see who can come up with the best deal. Doubt they'd win a ring with a rookie but they may have an eye on QB in the draft then it would probably makes sense to hold on to Garoppolo at least for a year if they grab a QB in the draft. I wouldn't have a problem with them giving their #12 pick for Stafford. I'm not so sure that Belicheck wants him back in New England. He might look stupid and question who'd he let him go in the first place. I say send him back to N.E. if they can and I'd like to see the 49ers move on from the Jimmy G experiment.