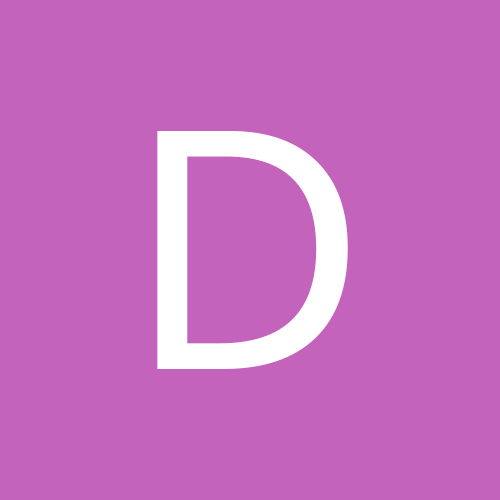 Content Count

759

Joined

Last visited
Community Reputation
17
Good
Recent Profile Visitors
The recent visitors block is disabled and is not being shown to other users.
Even if Sermon missed curfew was.the reason for his game scratch I hope he learned a lesson. It starts with the little things.and before you know it you've derailed your whole career. The message was.sent to.Sermon so now we will see if the message was.teceived. I hope it was for Sermon's sake because if not I'm sure Elijah Mitchell won't mind if he jumps ahead of Sermon.

Before the start of the season I was.high on the Buffalo Bills. Not so much now. The two rbs they had, Singletary & Moss didn't excite me. I thought Moss MIGHT stay healthy and show something. His health is the reason he's not producing RB2 numbers. Singletary isn't a three down back but has had a few decent moments which have been few and far between. Then I thought well.their running game is anemic but they have Josh Allen, he'll make up the discrepancies the Bills have with their rbs. Not good I say for Allens sake. It's been proven.that if you don'thave some resemblance of a running game it's gonna hurt you in the playoffs. I think that's gonna be the case for the Bills this year. Sorry Bills Homer's. Early I had the Bills beating the Chiefs to go to the Superbowl. Not think that now. Don't.know if they can pull a.rabbit out of the hat.and find someone to take charge of the running game. If they don't have a running game they won't make it to the SB. Anybody still out there they could snag to help their running game?

I'm sure that's a blow to a lot of fantasy teams. I have him in a couple of leagues. Had thought.he.could break out this year with some halfway decent QB play. We'll see if Sutton can pick it up some. Fant will probably get more looks.

As long as Swift can stay healthy he'll produce decent numbers. He's definitely more talented than Jamaal Williams. Yet they'll have to use Williams a fair amount because they'll be behind a lot and you just can't work the shiot outta Swift. Swift's saving grave may be.the fact that he's a good receiver. I have him in several leagues and as long as he's healthy I'll start him.As has been.said his offensive coordinator definitely uses his rbs a lot.

Nah, just looks like a Patrick Mahomes knuckle curveball, lol.

Actually heard Sermon is having some problem with what it takes to be a pro in the NFL. I think he's way more talented than Elijah Mitchell and Hasty so I think it's a head problem not a physical problem. Now with Mostert out Sermon has a golden opportunity to get significant playing time and show Shanahan he has what it takes to be a pro RB in the NFL. For his sake I hope he gets his head screwed on right or there will go another talented athlete sabotaging what could be a successful NFL career. What's wrong with these younguns' today? Life's hard enough as it is and to just piss away a possible bright nfl career, not to mention the money that could be earned, is beyond me why these knuckleheads do what they do. Guess I'm just too old school.

RB Elijah Mitchell for sure with the Mostert injury. Guess Sermon's having some issues in grasping what it takes to be a pro in the NFL. Better get his head outta his arse and realize the opportunity in front of him. We know rbs can be successful in Shanahan's system. Case in point, Elijah Mitchell, who'll definitely see more.work going foraward. So Sermon needs to get his head screwed on right. James Winston will probably be the biggest scoop up off waivers.

I f there's savvy owners in your league then Gibson won't be there at #20. I seen Carson mentioned. I would like him over Montgomery but little concerned with him possibly missing games. Not so concerned with Monty missing games so he would be my pick if Gibson's gone. Dalton's arm isn't gonna scare anyone and Montgomery will face more 8 in the Box with Andy starting. Now, if Fields starts he'll eat into Montgomery's touches but Monty will still have the Lions share of carries. I think his production will be better with Fields as the starter.

I'll say Tampa wins 31-29. DOH!! I do have to say it was a pretty good game. Thought Dallas might win it after the late FG but leaving over a minute left on the clock for Brady is virtually a death sentence. Very surprised with A.Brown's performance. I thought Evans would be the big guy. I did have Brady and Chris Godwin starting in multiple leagues. And would you look at GRONK!! Now does he shoot up the TE rankings board? Guess the game script pretty much made 'Zeke invisible. Dak and his receiving corps looked good. Bodes well for them. In all it was a very entertaining game.and a heck of a start to the 2021 season. Thank God football is back!!.

What makes this site one of my favorites is the diversity of opinions, knowledge, information, disagreements and posters that aren't afraid to see outside the box. I've been playing FF since 1988. Yeah, we had no PC's back then and our scoring Bible was USA TODAY. Yet I feel I've gained a wealth of knowledge and improved as a fantasy owner with the help of Mike, the staff and posters on the messageboard. The board can be a little over the top at times but I don't focus on that. I concentrate on the things that help me and my fantasy teams. Good work to you guys that post here.

In a lot of my leagues I went big on Javonte Williams. Where I drafted I didn't have a shot at Najee Harrisbut felt it was good I didn't get him because I was able to get JW. Williams is going to be a stud. Since I'm a 49ers fan I was able to get Lance and Trey Sermon in a couple of leagues. Sermon may not ever be a big workload guy but in Shanny's schemes he has good value IMO. Lance will win the 49ers a superbowl period. One other guy I drafted that I lime his future is Jets WR Elijah Moore. I think he and Wilson develop a great connection early on, inspite of Corey Davis,.and he could easliy blow up next year. There's a lot of mouths to feed with the Steelers WR group but in some of my leagues I took a late round flier in TE Pat Freiermuth. Yeah, they have Ebron but as the season progresses TE Freier 'tuck' will get more involved in the passing game. Especially in the redzone. He could be a td machine inside the 20. I really think he has the chance of scoring more td's than the highly touted Kyle Pitts. If you have room, even in redraft, or if he's on waivers pick him up before he.starts scoring td's Ala Gronk.

Jones will get relief work and increased opps to help.keep.Kamara fresh and healthy. Payton is not gonna overwork his best plater to take a chance and lose him. Jones has valuethis year but Gainwell I feel has the better upside because If.Sanders struggles or has health issues Gainwell gets touches. If I'd have to take one to roster now it'd probably be Gainwell even jnspite of the hype and preseason production of Tony Jones Jr.

While I think Axe's posts are entertaining and informative he at least has the balls to be unconventional in some of his statements and predictions. Surely all he projects, predicts and claims won't end up true he does make me think about fantasy football a little more than I have in the past. NO IT'S NOT MAN CRUSH but I use the information he posts to better my fantasy game. While I disagree with some things he says as we all have to make our own judgements when comes to our fantasy teams at least Elf has help me to become a more informed fantasy owner. Keep up the work Elf it's worth it.

I wouldn't. I think Demarcus Robinson will have more production than Hardman. Seems like some think.Hardman inherits the job since Warkins left. I think Robinson will have something to say about that.

I see we picked the same superbowl participants. I think the Bills will have an easier time getting there than my 49ers will. We'll have to really battle and stay healthy to make it. Of course Trey Lance may give us a little boost.