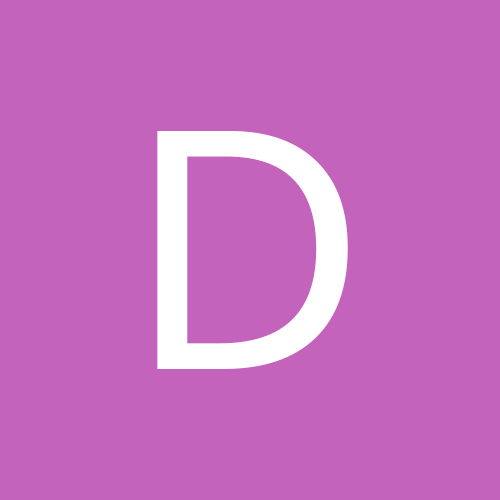 Content Count

884

Joined

Last visited
Community Reputation
28
Excellent
Recent Profile Visitors
The recent visitors block is disabled and is not being shown to other users.
Even if there are no charges brought against this young man you gotta believe this is gonna affect his draft position. His youthful immaturity probably has.just.cost him millions of dollars and teams.are.gonna look.really close.at.this guy and see if there's any more flags that would cause a team concern when thinking of drafting him.

Now, just saying, for a really WILD SCENARIO with the first 3 picks. I'm sure it's never happened and pretty sure it won't in this draft but what if certain teams just lose.their minds in trying to get.a.possible franchise QB. First, Texans trade to #1 to take Bryce Young. Then the Colts trade up to #2 to take CJ Stroud. Now, for the insane, Carolina Panthers trade up with Arizona for the #3 spot to take Will Levi's. I know, go ahead and slam me for posing this preposterous scenario and I'm only doing it for.entertainment purposes but wouldn't it.be absolutely insanely wild if those trades happened and QB's were drafted with the first 3 picks. Strange things have happened in the NFL. Enjoy the preposterous!!

Kiper has the Bears trading with Houston for #1 to take Young and then Indy trading with the Bears to take CJ Stroud. This could be a real possibility. The Bears will.get Houston's two 1st rounders.and.then get Indy's 1st rounder giving the Bears three 1stround pick. WOW!! If that happens the Bears better not screw those picks up.

Yes, I think it's possible. Lots of talk about Chicago trading out of the #1 spot. Here's how I see it. Chicago trades with Indy and moves back to #4. Colts take QB Bryce Young. Houston then takes QB CJ Stroud as they desperately need a QB after missing out on Young.and they surely want who they feel is the next best QB. Now, Chicago will still get one of the two top defensive guys in the draft, Jalen Carter and Will Anderson at pick #4. I could definitely see this happening. What are some of you guys thoughts. Different scenario maybe or who moves up to get the top pick?

It'll definitely be a defensive slugfest with the edge to Philly. 9ers need to figure out how to stop the deep throws which could be a game killer for them. Seems like everybody's on the Eagles and rightfully so given the stats they put up this year. Noners need to play the game of their life to win which is possible. If the defense can slow Philly down some and keep it low scoring we have a shot to win it it. Not giving up on my 49ers but there in a tough spot. I still like them to come out on top with a FG by Gould with under a minute left EAGLES- 21 49ERS- 23

Yeah, I'd still be OK with starting him against the Bills, who's stud player.in this game will be WR Gabe Davis who'll have 2tds in this one. Bills will putup good points so Fields will have to compensate being behind and use his athleticism to try and.keep the score respectable, which could be a daunting task. He could quite have more rushing yards and rushing.tds.than his passing yds &.passing tds. GO GABE DAVIS!!.

To bad as he was having a pretty decent rookie season even with Dalton under center. Guess that will kinda pave the way for their td machine at TE, Juan Johnson who could end up with a.pretty good Stat line for the week. Could see him having at least 70 yds and a TD at a position that's been tough on fantasy managers all season unless you had TravisKelce.

I'll go out on the proverbial limb with a few bold knes for week 16. Surely there will be leagues with the title game this week sohopefully my bold picks will help.someone with their lineups. I have 3 to post that I think we'll have an impact full week. #1 RB- J.K. DOBBINS(Bal) vs.Atlanta- The offense is a mess especially with Lamar out again and they have no receivers worth mentioning. Thus they'll rely on the running game and specifically DOBBINS to get.the win at home against the Falcons. He's healthy enough to handle at least 20 carries maybe more but that'll translate into a pretty decent stat line. I think there's a slight chance he could have 3tds in this one but 3 is definitely realistic. 24 carries, 96 yds. rushing, 2 TD's #2 WR GABE DAVIS(Buf) at Chicago- The Eagles #2 receiver, DeVonta Smith torched the Bears last week and I could see the Bills #2 guy, DAVIS, doing the same this week. Needless to say he has one of the best QB's in the league in Josh Allen. The Bears will try to limit Diggs' production which opens the door for Davis. Yeah he's been inconsistant this year but we know he's capable of having a monster game here and there. He did have a 4td game last year. So I.think the Bills #2 WR Gabe Davis is gonna shine against the Bears. 8 receptions, 112 yds. receiving, 2TD's #3 TE CADE OTTON(Tampa)@ Arizona- Evans hasn't had a td since week 4 but Godwin has been playing well. Brady will be playing in ideal conditions and I think OTTON wl have one of the better weeks for TE's around the league. 6 receptions, 89 yds., 2TD's The last one, TE OTTON, may be a little bit of a stretch with 2tds but hey, you wanted bold predictions so I'm sticking with him having 2. So, there you have it. My bold predictions for Week 16 in the NFL. Hope it help some in deciding about their lineups and help get them a playoff win.

Well, the pick 6 was from the Seattle offense, ALMOST, if not for a penalty on our part. Still, PURDY looked decent even with nursing his injury. Thank God it was a Thursday game so that'll give Purdy a few extra days before week 16 to get better from the injury. He's not throwing for a whole lot of yardage but getting it done in the TD department. Even some rushing tds. Being a 4 year starter in college has certainly helped him and he's football smart and has Shanahan's playback well implanted in his brain. Yes, I understand it's still the regular season and some may feel the playoffs will be too big for him or he'll fall flat on his face. As long as he keeps doing what he's doing and not get cocky I'm ok trusting his play once the playoffs start. GO S.F.49ERS!!!, GO BROCK PURDY!!!!

True to a point but I think Purdy's in a little better system than Mike White and.has better weapons. Yeah, Saleh came from San Fran but the offensive scheme for Purdy is a little better IMO. Yeah, it's only one game but we have no choice as it's clearly Purdy the rest of the way. We'll.just have to wait and see how he performs going forward and hope it's not a game or 2 fluke or a Mike White scenario.

RIP 49ers my arse. It's not like Deebo was running the ball for the first time and it's what he is. Other teams have look for.a player.like Deebo and what he does on the field. Hate that.it happens but injuries occur frequently in THE NFL. It's just the nature of the beast. Yeah they could have not pushed having him run the ball being up 21-0 but hey as I said you never know who or when an injury is gonna happen. They are going to call the game and plays as they think. If Deebo isn't hurt bad I'd say they may change the way thr way they use him.hoing forward. Yeah, I just pray he's OK and able to.come back.

S.F. QB BROCK PURDY, last pick in this year's draft goes off against the G.O.A.T Tom Brady and the Bucs for 3TDS. 2 passing and 1 rushing. I huess.the 49ers brass are really smiling after taking a QB with the last pick even though they had Trey.Lance. Yet when the pick was made the status on Jimmy G was unknown. Being on the scout team.and going against the 9ers.defense in practice has paid off. The game doesn't seem to big for him. Yet, I know, this is only one week.and against a team that has been struggling on both sides of the ball. Still, the youngster looks promising and curious to see things next year with Lance hopefully recovered. I think Purdy.is gonna give the 49ers the answer to what they'll.do with Jimmy G. next year. I'd say he's probably gone. I'm tempering.my expectations of PURDY the restoration the season but from what I've seen of him in the first half it.sure foes look promising. GO SAN FRANCISCO 49ERS!!!!!!!

I think the OBJ show is pretty much done in terms of being productive. Don't think he'll regain anything worth getting excited about. Just my gut opinion.

What a task ahead. Time for Mr. Irrelevant, Brock Purdy, to beat the GOAT, Tom Brady in his first start. At least he has some pretty decent weapons at his disposal and if Shanny can get in his head and convince him to just get the ball to his playmakers he'll be alright. If he tries to go out there and sling it around the yard then the Niners are in trouble. We'll see come Sunday but I think he'll deliver this week.

Couple of guys.I'm looking at that I could stash on my roster for next year. WR NICO COLLINS(HOUSTON)- big dude at.6'4" with good speed maybe remindful of DHop. If the Texans can find a capable QB this guy should be the team's WR1 heading jnto next season as surely Cooks will be gone. WR WAN'DALE ROBINSON(NYG)- Giants have a mess a WR this year with no WR stud. This rookie played ok and showed improvement and he might be Danny Dimes go to guy next year. WR TYQUAN THORTON(N.E.)- I think this rookie is pretty talented and should develop good enough to be a big part of the PATS receiving corps next year. Mac Jones is gonna like this kid cause he'll help Jones' production in 2023.