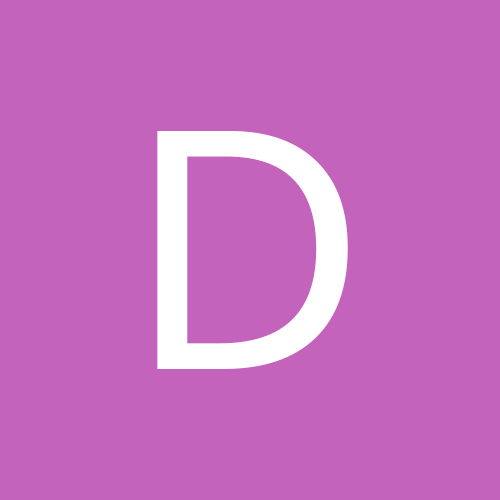 Content Count

870

Joined

Last visited
Community Reputation
28
Excellent
Recent Profile Visitors
The recent visitors block is disabled and is not being shown to other users.
Couple of guys.I'm looking at that I could stash on my roster for next year. WR NICO COLLINS(HOUSTON)- big dude at.6'4" with good speed maybe remindful of DHop. If the Texans can find a capable QB this guy should be the team's WR1 heading jnto next season as surely Cooks will be gone. WR WAN'DALE ROBINSON(NYG)- Giants have a mess a WR this year with no WR stud. This rookie played ok and showed improvement and he might be Danny Dimes go to guy next year. WR TYQUAN THORTON(N.E.)- I think this rookie is pretty talented and should develop good enough to be a big part of the PATS receiving corps next year. Mac Jones is gonna like this kid cause he'll help Jones' production in 2023.

It was nice to see Jimmy G throw 4 tds but I surely don't expect that to happen much. Still he has plenty of weapons to go to so he has no excuse to play bad because of not having weapons. Another good day was Georgie Kittle with 2 tds. That.too probably won't happen much, if at all, the rest of the way. I.don't care who gets the ball, has a better fantasy day or Jimmy G slinging the ball around the yard, my only wish is that they all stay healthy. If they do this will be a scary team for anybody to face. Even with the losses of some defensive players.this defensive unit.is playing to top form and.should be a problem for any offense that faces them. So, just stay healthy, gets some wins and see what we can do if we make the playoffs. I'd live to see a.remat h of our most recent superbowl appearance against the Kansas City Chiefs. Patrick Mahomes is playing at an MVP level.and he and.Kelce.are.insane together. IF and it could be a possibility and would happen to make it to the SB against.the.Chiefs, who should be favorites to go from the AFC, I honestly think we could beat them thus time around. Yeah I know Jimmy G's lack of winning the big one will be talked about but he has more and better weapons at his disposal than he had when we faced the Chiefs in the superbowl. The kne concern I do have about the offense is their lack of being able to push it in the endzone once they get inside the 20 yard line. You can't win consistently kicking FG's once you're in the redzone. If they can correct that that and score tds instead of FG's they'll be a force to be reckoned with. GO 49ERS!!

YUP, what good is football if you can't be a Homer, lol.

Well for your information these leagues have expanded rosters of 25 players. I don't think it's unrealistic to carry 2 defenses given the roster size and even in one league the rules have you starting two defenses. And NO, these are not 4 team leagues. Two of the leagues I'm in first place with a 7-1 record and another league I'm 6-2 so having these 2 defenses HAS NOT hurt my team and I'm grateful I have them as they have both helped me to a decent record. I'll just keep doing what I'm doing all the way to the title.

I have 2 in several leagues that I feel comfortable rolling with the rest of the way. Dallas Cowboys Philadelphia Eagles Just.play the better matchup each week.

AFC CHAMPIONSHIP- BUFFALO BILLS- 28 KANSAS CITY CHIEFS- 27 AFC CHAMP- BUFFALO BILLS /////////////////////////////////////////////////////////// NFC CHAMPIONSHIP- PHILADELPHIA EAGLES- 24 SANFRANCISCO 49ERS- 26 NFC CHAMP-SAN FRANCISCO 49ERS //////////////////////////////////////////////////////////// SUPERBOWL- BUFFALO BILLS- 31 SAN FRANCISCO 49ERS- 33 SUPERBOWL CHAMP-SAN FRANCISCO 49ERS

Yeah I guess you're right. He's definitely a player.you'd want to keep.

A player you should look to.acquire is the Giants receiver Wan'Dale Robinson. Toney's gone and Robinson over his early season knee issue. Look for him to be a big part of the NY Giants offense.the.rest.of the way, you won't regret it.

Yeah, dropping Njoku to pick up TE Greg Dulcich, he's.getting more involved in the offense. Also AJ DILLON, had high hope for him this season but looks like it's just not working out.

WR OLAVE, but pretty sure he ain't available. Another good pickup would be WR BRANDIN COOKS. Should have a good day against the Titans. Yet the one I'm really looking to scoop up and play is the NY GIANTS WR WAN'DALE ROBINSON. Knee issue early in the year and seems to be better health wise. The Giants got rid of Kadarious Toney, good riddance, so Wan'Dale is gonna pick up some of Toney's targets. He can.get.downfield in a hurry and he may have a shot of scoring a long TD, as long as Danny Dimes doesn't get to cute with the ball. I say, SCOOP HIM UP AND PUT HIM IN YOUR LINEUP.

Your rb's are the one"s you wanna give help to. Your WR's are so I would look to try and get Cook. He will.help your team the most but don't kverpay for him.

Speaking of TE's maybe look.at.rookie Greg Dulcich. Russel.has not been.cookin or riding but the kid's been getting a few looks. Looks.like he's moved up.to 17th on rest of the way TE rankings. He will.definitely be more involved in the Broncos.game.plan.

Bellinger.will hold the better value both short and long term. Jones seems to be looking.his.way more.

DEEBO should l d be really happy but it may end up his fantasy production takes a dive with probably not running the ball much anymore. A much needed addition. Now get.things going in the right direction Mr. Shanahan, lol.

Buffalo Defense did show up for this game and as I said(shameful pat on back, lol) VON MILLER DID have 2 sacks. He could pay dividends for the Bills come playoff time.