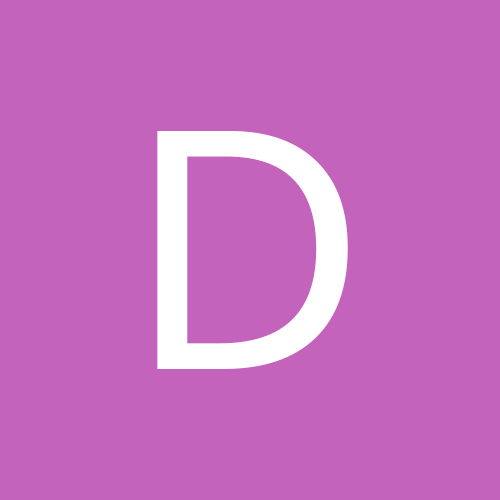 Content Count

700

Joined

Last visited
Community Reputation
12
Good
Recent Profile Visitors
The recent visitors block is disabled and is not being shown to other users.
Couple other guys I like along with.Mitxhell are: Jaret Patterson(Wash)- McKissic was serviceable behind Gibson last year but I can see Patterson possibly passing McKissic giving the Wash. Football team a spark. He'll end up with more carries than McKissic. Javian Hawkins(Atl)- I think Mike Davis is bland but serviceable in a lead backrole. Not much else other depth chart for Atlanta so I think Hawkins gets a decent shot in training camp and a fair amount of carries during the season. Larry Rountree(LAC)- Maybe it's me but I'm just not excited about Jackson or Kelly. By mid-season Rountree will surpass the two and be Ekeler's backup.

Justin Herbert- Trey Lance Jonathan Taylor- Najee Harris James Robinson(waiver rb)- Trey Sermon Justin Jefferson- Ja'Marr Chase Brandon Aiyuk(waiver wr)- Rashad Bateman

I like nobody's pick on RB Elijah Mitchell. Mostert has had some injury issues of late and with Shanhan's system he won't be a bell cow. Sermon, IMO, is clearly the #2 guy and he could possibly supplant Mostert at some point. If Mostert.start to have health issues I could see Mitchell getting some opportunity. He could be.the #3 option over Gallman. Good possibility if Mostert goes down it'll be Sermon and Mitchell splitting with Mitchell maybe getting.30% of carries. Shanahan will play the.hot hand so I like Sermon's upside this year and Mitchell would be a bonus making the 2 a decent duo.

I'm assuming it was you Axe Elf but I could be wrong. Just finished a best ball draft on Yahoo and one of the teams drafting was Axe Elf. So was that you? Man, any good rb's seem to get gobbled up and disappear real quick. Even with 1 pt. per reception the backs.surely go quicker than the receivers. I'm sure that there's more good reliable WR's than there are RB's. I have done a few there and some of my teams I thought were pretty good and that I had drafted good but my weekly and season projections were abysmal,lol. Oh well, at least I don't.have to fool with setting a lineup each week.

Even with a pretty good fantasy year I think he could finish top 6-8 for rbs. In the future though I think his ceiling would be in the top 5. Maybe, just maybe he could be rb3 but that'll take a lot of doing on his part.

Agreed. Once the season rolling and Lynn see what kind of back he has in Swift I think he'll change his tune a bit and Williams will be nothing more.than to spell Swift, short yardage and goal line back. Williams will not be 1a. It'll be the other way around.

Tough break for Wilson. He should have gotten a fair amount of work this year until this happened. That said I think Sermon seizes the opportunity in training camp and runs(pun intended,lol) with it. Hopefully he picks up the playback quickly and can handle pass protection. I can see him getting more and more work asthe season progresses and wouldn't be surprised if he takes over the lead job at some point. With Shanahan's running scheme he'll get opportunity now to succeed.

Yep, Colts a possibility. I think the Titans would make a serious offer. Getting Jones would increase AJ Brown's value, both real and fantasy. They wouldn't be able to double team Brown all the time. If they got Jones I think Brown would easily be a top 3 WR. He's at least a top 5 now.

Yeah definitely going to be a headache for fantasy rb's there. In redraft Sermon's probably no better than a 4th rb.

Mostert's a good rb in Shanahan's system but has had trouble staying healthy of late. If that trend continues into this year then I think Sermon's talent will beat out Jeff Wilson and he would take over the lead role. Even so he's not gonna get bellcow carries and could be an up and down fantasy play this year. Next Yaletown is when I expect him to take the rb reins and run(pun intended, lol) with it. Yet Lance should be the fulltime starter next year and that'll dig into Sermon's carries a bit. He'll probably end.up being a better real time rb than a consistent fantasy rb.

While it might be best for Lance to sit a year and learn from Jimmy G but Garoppolo has missed almost half his games since he's been in San Fran. That said is he a 50/50 chance he gets injured again and can't play? If that be the case should the 49ers start looking for a trade partner now? If he suffers any significant injury it'll surely be harder to trade him. I think if a team comes calling about him during training camp because of QB injury on their team they should seriously consider talking to them. I'm just.a little tentative about him being able to play a full season injury free. I'd rather they look to move him now while he's relatively healthy and trust that the coaching staff can put Lance in a.good situation to succeed.

Even though he was a 6th round pick I think he can.find a spot in Shanahan's stable of running backs. So he'll start out at the bottom of the runningback food chain but if he has.a.solud camp I see no reason why he wouldn't make the 53 man roster. Worst case he ends up on the practice squad but could get called up if any injuries happen to Mostert, who's had few injury bugs, or Jeff Wilson. For sure Trey Sermon's gonna get carries and I think he could end up being the starter at some point during the season. I' hoping the main guys stay healthy as we were decimated with injuries last year and Mitchell will probably have to bide his rime until he gets some opportunities to get in the game. I think they got good value for him at 6.10. Hopefully Shanny can work his magic with him.

They could have drafted a decent need player at that spot and could have had a shot at Trey Sermon in the 2nd or even 3rd round where thankfully my 49ers were lucky to scoop him up. I

His play will he sporadic during the first half of the season but look for his carries to take a jump in the 2nd half and he could end up being the starter at some point. I think he was an excellant pick for the 49ers in the 3rd round as they are noted to feature running the ball.

So glad the pick was Lance and not Jones. I think they envisioned him as possible Mahomes-esque. Of course his running skills are better than Mahomes. Yes, he won't see the field unless Garoppolo gets injured and even then he may not if they keep Mullens. Surely raw in nfl terms but Shanahan can make him an elite QB.