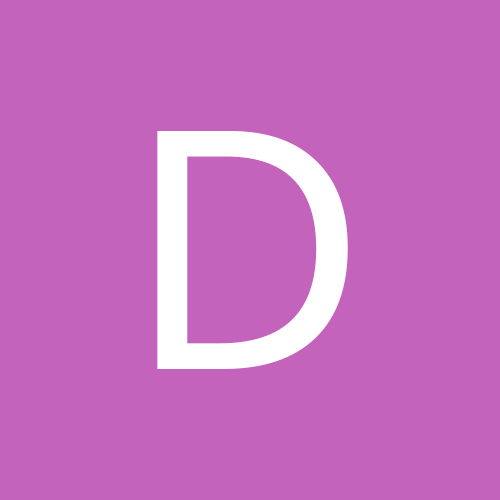 Content Count

580

Joined

Last visited
Community Reputation
7
Neutral
Yeah it didn't look like Haskins was very happy at the draft when Washington picked him. His family is probably happy since they're from around the D.C. area. Haskins really wanted to go to the Giants and they really burst his bubble when they took Jones. I'm sure he#s gonna play with a chip on his shoulder and he!s gonna love playing the.Giants twice a year but I don' think he's a real happy camper about his landing spot. We'll see how he.handles it.

So what I was trying to say in my post was that if Hurd.can get enough.playing time he should have the skill set to be a.Swiss army knife type player.

The future looks bright for the 49ers. I really like their picks of Deebo Samuels and Jalen Hurd. Dante Pettis I feel will be WR1 for the niners and plenty of targets to the #2 ranked TE George Kittle. I thinks Deebo gets a starting spot so with those 3 on the field it might be hard for Jalen to get on the field. Whatever playing time he does get I think he'll produce. He'll look good in 3 receiver sets. So, as long as the team can stay healthy, please God, we'really gonna put points on the board. I know the defense has been atrocious but they made some pretty good FA acquisitions and if the offense & defense.come together we could push the Rams for the division title.

Just don't think Cohen's a 3 down back longterm so Montgomery has a decent shot to take over the lead back job. I think that would benefit Cohen's numbers if he did. I'll be targeting him early in my rookie drafts and even grabbing him in redrafts midrounds. I have seen some people in redrafts taking him as early as 5th round(10 team leagues).

He won't get near Hill's numbers this year and it may take half a season to get in sync with Mahome but I could see him producing 500-600 receiving yards with 4-5 td's. Still not a.big fan of Sammy Watkins and his chances of producing bid WR1 numbers so if Mecole can accelerate.his development his yards & td's could take a jump..We know Mahomey's likes to chuck the rock so Hardman may get extra looks if they connect early. He landed in a good situation so now it's up to him to take his game to the next level.

I think Mahomes will be looking for him alot.

Could be possible that Mongo Mery ends up the.top back in Chicago by years end.

If Jimmy G stays healthy I think he'll lime the duo of Pettis & Samuel. I still think Kittle will be the top producer. At the end of the year I think Samuel will represent himself well with a pretty decent rookie year. So I don't think it's out of the question for him to post 600-800 yds with 6-7 tds.

Yeah, my money'son Lockett this year to be Seattle's top receiver. Just not sold on Baldwin staying healthy or even playing all year.

I think Gore landed in a pretty good spot. Clearly Shady McCoy is declining. Gore's no spring chicken in football years but I believe he could have a decent year fantasy wise. Could be.a good bye week fill-in depending on the matchup. McCoy is the starter but if he struggles or has health issues Gore will benefit. He's proved he's a warrior and this could be his best year in a while.

True, being a 49er fan I have to admit it'll probably be.RBBC and neither McKinnon or Coleman will separate as the lead dog. I still think.Coleman is gonna have the better numbers but we all know RBBC is a fantasy killer. I don't wanna forget about BreIda too. Looking more and more it'll take 3 backs for Shanahan to get the production he wants. Hopefully he can work some magic.

RB TEVIN COLEMAN. He split time and carries with Freeman in Atlanta. Now he's one of my 49ers and I think it was a good move for him. We haven't seen McKinnon play yet for the niners and I'm not totally sold on him being the lead back even if he is making more than Coleman. Some will or may think Coleman's production would be best if he played the same role he did in Atlanta. Shanahan did coach him there and he may try to use him the same way in San Fran. Personally I think he's gonna take advantage of coming to the Niners and ends up being the best rb for the Niners this year. I say he's the rb to have in fantasy from the 49ers as I think he'll be a good RB2?

Tarik Cohen's not a 3 down back so Davis should get plenty of opportunities, but YES, I think the Bears do get a RB in the draft. Sure it'll be 3rd round and later cause I don't think there's much quality of FA running backs so they might get lucky and hit on one in late rounds.

I still think Davis has a good shot to put up decent rb numbers, especially since Howard is gone. Yes,Cohen will be the focal rb but Davis could be a monster td magnet at the goalline. He should get a lot of 1st down carries ad well with his size.

I agree with Bills04. Yeah, mixed up in the murder in Atlanta and all of a sudden people forget about it and put him on a pedestal. He was a good football player but I just don't like him.