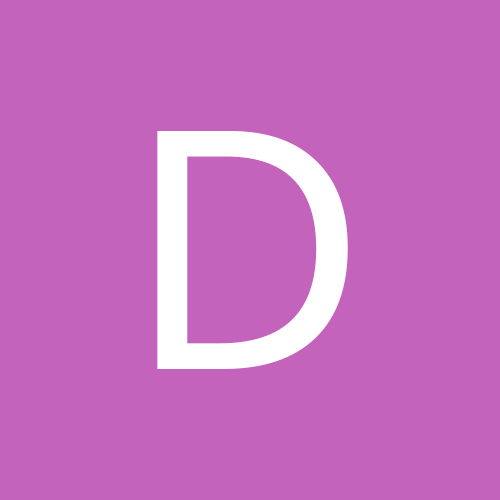 Content Count

953

Joined

Last visited
Community Reputation
39
Excellent
Profile Information
Gender
Location
Interests

NFL FOOTBALL and more NFL FOOTBALL. Obsessed with playing fantasy football since 1988. Diehard Celtics and LAAngels fan. Love PGA Golf as well.
Recent Profile Visitors
The recent visitors block is disabled and is not being shown to other users.
I do like Brown for next year but 3 rookie RBs come to mind that I picked up earlier in the year before they hot hot and will be stashing them on my keeper rosters for next year. The 2 are Dolphins RB DEVON ACHANE, who has put up really good numbers inspite of some missed games because of injury and Ravens RB KEATON MITCHELLL, who has finally.gotten more playing time as of late and look for him to start the season next year as RB1 for his team. As for WRs 2 no Brainerd for next year would be Rams WR PUKA NAKUA who'll only get better as long as the QB situation is stable and Texans WR TANK DELL, who may take some time early next year to progress because of the broken leg he suffered recently. So, I got 2RBs and 2WRs that people should consider stashing on their rosters for next year.

Yes I agree. They need to seriously look at that situation of teammates pushing the ball carrier, usually the QB, and when forwarward progress actually stops before they start pushing to get the yardage needed. You.make a very valid point and I would hope the NFL AND the referees review all of the tape and realize there's times when the tush push falls short until teammates ckntjnue the push to the line to gain and especially at the goal line.

Of the players on your list the first 3, McCaffrey, Jefferson and Tyreek Hill are all worthy of 1st round picks. After that it's a.crapshooy and debatable.who'll follow the top 3. Guess it'll depend on your league format and scoring. Hill is having an amazing year but I'm still gonna say my 49ers RB MvCaffrey is the top pick in round 1. He fits really well into Shanahan's.system and will continue to produce excellant fantasy numbers.

Clearly the Eagles are the best at it but I agree that the NFL is not rugby yet I dkn't think any change to not allowing it will be made. Just hope hope that no one gets seriously hurt from it but I ntil that happens the tush push will continue. I hate it but I guess that the way it goes.

As Showboat said Philly's defense is definitely not as good as last year. The run D and the front 4 are pretty good but the LB's and secondary fall way short of last year. Deebo's trash talking seemed to hold up as he torched Philly for 3 tds. Purdy is playing awesome and deserves to be in the MVP conversation along with Christian McCaffrey. We can win the last 5 games but beating Baltimore will be tough but it's at home. I'd certainly like to see us get the #1 seed for the playoffs With the way our season ended last year with all our QBs injured the 49ers are on a mission to show the world that we are.the best team in the NFL. GO NINERS!!

Yeah this week 13 matchup kn Philly is gonna bte a real test for the 49ers both offensively and defensively. I look for DB Ward to take on AJ Brown for much of the game given the success he had against Metcalf last week. True what you said with Ward matching up better against bigger WRs than speedster. The rest of the D needs to step up as well as last game against Philly Devonta Smith played well. Feed Warner needs a good game as does Bosa and Chase Young. Of we can pressure Hurts, get a few sacks we might have a chance. Eagles are 11-1 for a reason so our offense will need to put points I nts on the board. I'mjust praying Shanahan put someone who can block kn Hasson Reddick so there's.mot a repeat what happened to Purdy last year. Purdy's gonna have a chip on his shoulders after last year and he'll need to have his best game this year to beat Philly. He put up 4 tds on Dallas' defense and he might need that too to beat the Eagles who ate vulnerable on the back end. I don't think Philly's defense is as strong as they were last year but we'll need to be on our A game on both sides of the ball to win. So let's go 48ers and show the Eagles we are still a force to be reckoned with.

While my 49ers typically have struggled in Sesttle, especially when RussellWilson was there, it wasn't as convincing a win as I'd hoped for. Our defense started to let the Seahawks back into the game in the 2nd half and I was beginning to get a little worried. We start good and play decent in the first half and then kinda disappear in the second half. Still, the defense began to get their head outta their arse and put the clamps on the Seahawks offense. Now we'll have some extended rest before our week 12 matchup in Philadelphia against the Beagles, J mean Eagles. I sadly remember what happened I last years NFC Championship game and hope our guys get through it healthy. It's also in our players minds what happened last year and we better go into Philly with a big chip on our shoulders. It's no doubt gonna be a dog fight. I'm not worried about the offense as we should put up points especially through the air against Philly. It'll be the play of our defense and a little worried about the secondaries ability to shut down AJ Brown and Devonta Smith. The 49ers defense are gonna have to have their best game of the year if we wanna come away from Philly with a win.

Definitely look in to picking up TE Isiah Likely with Mark Andrew's out indefinitely. He played decent in Andrew's absence last year and he may not get all the targets Andrew's got bit he'll get his share. Good chance for a redzone TD. On another note his teammate O'Dell Beckham Jr. has come alive over the last several weeks. If he stays healthy his targets should increase and maybe at the expense od RE Likely. Don't think you could go wrong on picking up either one.

Yeah, Knox may be done when he returns but him playing can help Kincaid. 2TE sets will help the Bills passing game if pollen can quit turning the ball over. May see them force feeding Diggs for a while, Gabe Davis still gets looks but he won't be as dependable for fantasy as.Kincaid will the rest of the way. Kincaid could quite possibly be a top 5 TE for the remainder of the season.

Should fired the whole coaching staff.the eay.the Bills played. While they're at it might as well fire Josh Allen too. He can't stop turning the ball over and making poor decisions. The talent they have they should have never lost that game even with Denver's defense playing good and Wilson looked better. Looks like their playoffs light is starting to get pretty dim.

Yes, I think that's possible. Buffalo is clearly a passing team and Diggs can't get all the targets and seems like talented Gabe Davis disappears alot so Jodh Allen is trusting Kincaif more. Know will still vulture some targets from Kincaid but Allen knows who the better RE is. The Bills drafted Kincaid in hopes of him being kind of like a WR2 to Diggs and Kinvaid mat be a TE but plays like a WR. Bills will continue to throw and push to try and win the division away from the Dolphins and Kincaid should be a big part of the offense going forward.

If the Commanders, my Grandson's favorite team, played against the rest of the league like they've played against Philly this year they might be in 2nd place in the division and a possible wild card spot. The Eagles certainly seem to have a stranglehold on the NFC East and I until they start losing and playing poorly looks like they'll be the favs to win the NFC, unless my 49ers can get healthy and play like they're capable of playing on both sides of the ball, especially defense. Having Deebo and Trent Williams hurt shows how much they miss those two.

Since we have injuries on the offense with Deebo out and CMC banged up a bit it's time for the defense to show up big tonight. We.can still put up points with Deebo out but if the defense can generate some sacks and get a couple of turnovers there won't be the need for the offense to carry the load. Although I'd like to see Purdy bounce back in a big way after a less.than stellar performance last week. I got the 49ers winning 24-14.

Well, yes I started Rice in a few leagues and glad I did. I felt early in the season that he was gonna do well in KC's offense and yesterday showed it. Certainly his stock has gone up and guys will be looking to grab him off waivers but I don't have that issue since he's already on some of my rosters. Not saying he's gonna ball out every week but I think Mahomes has more trust in him now and he will definitely look his way more than in the past.

Hardman may steal some targets that I think would otherwise go to Rashee Rice but Andy Reid and Mahomes realize that Rice is getting better and should be more involved in the gameplan. Hardman is only gonna be, IMO, another body for Mahomes to throw some occasional targets. I font thjnk, at least I hope, that Hardman will affect Rice's targets and developments drastically. Rice is gradually working his way to being the Chiefs WR1, outside of Kelce, and his numbers will.only get better as well as the season progresses. If you font have Rice on your dynasty roster yet better get him in a hurry before someone else scarfs him up.