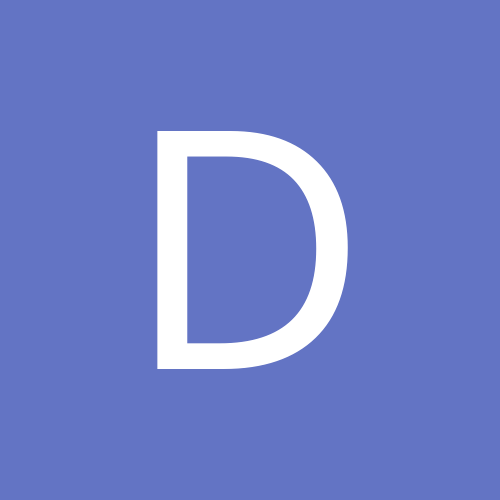 Content Count

1,074

Joined

Last visited
Community Reputation
0
Neutral
That play last season against Miami was one of the most impressive things ive ever seen. 35 yards yes but he ran about 80 and would have went 80 if they were that far away lol.

Probably should use Hill more between the tackles and get Gio into space. That said, Hill hasn't really looked any different running between the tackles. He may even look worse. Yesterday alone, he got stuffed over and over again. The best the running game looked yesterday was the drive Gio jumped into the endzone. His running drove them down the field.

He's not really. Hill gets a drive every 3 or 4 series it seems. They're not really used in specific situations.

Not really, that's his game. He's a 2,3,1,-2,5,1,70 type runner. Barry Sanders was the most talented example of that.

Both good backs. Both are averaging around 4 ypc this season. Tells me its more the offensive line than anything. I know i haven't seen any running room the last 2 weeks. Hill has done absolutely nothing in the running game as well. He had one decent run last week in garbage time against a prevent. He got stuffed pretty hard at the goalline this week. Gio did as well the 1st time, got in the 2nd trip there. Be one thing if one guy was running wild and the other was getting stuffed time and time again. But the results have been similar with both.

So we're thinking about starting a 32 team dynasty league after participating in many 16 team leagues (red dog, double coverage, hot route). But wondering if this even something that would have legs as a dynasty. We want all seperate players ie no team Qb, team kicker etc and it would be idp. We would have an initial auction draft as we don't think a serpentine draft would be fair in a league this size. Also the challenge of finding 32 dedicated owners, although we have nearly half that interested thus far. Basically wondering if anyone has done one and did teams who didn't have a startable Qb lose interest quickly as that's one of my main concerns. We are kicking around a 24 team league instead as atleast that way there will be a couple extra qbs floating around. We fear that if you don't have a Qb in the 32 team league it would be impossible to trade for one. Thoughts?

You havent listed a single article that states once fully recovered you are more likely to get another concussion. Are you more likely if you are still experiences effects of the 1st? yes. Can it take up to a year to recover? yes. Are you probably more likely in the same season? yes. Are you more likely a year or more later if fully recovered and experiencing no effects? that has not been proven one way or the other yet. ESPN and rotoworld lol. This research is a big part of my job.

no they don't. there are experts on both sides of the debate. its hardly a fact

Sounds very much like you had pile on concussions and have had some brain damage as a result unfortunately.

Not sure id call it proven medical science. Sustaining a 2nd concussion when still recovering from the effects of a 1st is in fact much easier and also more serious. But whether you are more susceptible after you have completely recovered from a prior concussion is very much up for debate and has not been proven one way or he other.

The top WRs were a bargain in a ppr league.

I wouldn't even consider that if i owned Calvin in a dynasty.

MJD is a top 5 player in ppr leagues. Not sure why he'd even consider some low value scraps for a player of that caliber.

Indy would be among the last places i think he'll go. 1. Nobody controls TO, Manning included. Everyone thinks this time will be different but it never is. 2. Colts have no money and if you think TO plays for the vet minimum you're fooling yourself. They have 2.8 million dollars with 2 million of that earmarked for rookies. 3. When was the last time the Colts ever signed a big name free agent? 4. Colts are one of the chief teams who demand good locker room character 5. They didnt pursue any of the free agent WRs available this year

Not saying it is. But i can name 10 guys who ran slow times and were top 10 picks and busted. Also not saying Maclin will be a better pro than Crabtree. Just saying if Maclin runs two tenths quicker than Crabtree, i wouldnt be surprised if he's the 1st WR off the board in April.