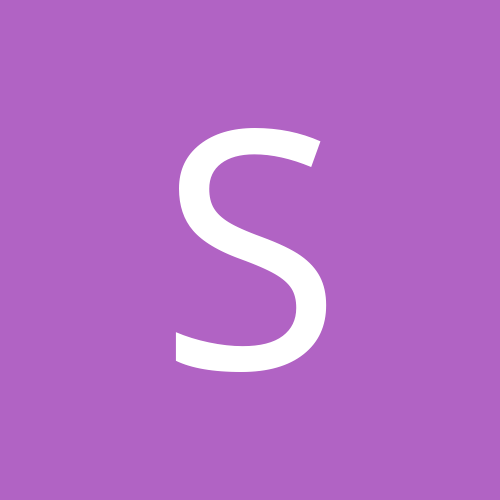 Content Count

730

Joined

Last visited
Community Reputation
1
Neutral
What a bust of a first round. I have no one else and need the win. Going with Dez. Not going to over think it.

Anyone buying Tamme's recent production at the TE position in ATL? Who you like more? Tamme Gillmore Clay

Rank these backs ROS in PPR Ajayi Abdullah Sims Coleman

Grabbed Allen Hurns and Charles Simms (.5 PPR) for Austin and Bennett. Really like Hurns and Bortles ROS.

He's dealt with concussion issues in the past. If he can't go this week, who is the RB in Oakland you want to own? To be honest, I don't even know if Helu is healthy. Roy Helu Marcel Reece Taiwan Jones

With the 2nd half of the fantasy season upon us, who are you targeting in trades? Here are a few names I feel strongly about moving forward: CJ Anderson - He showed what he is capable of last week and what made him a top 20 pick this summer. I think he turns it around. David Carr - I think he's a top 8 QB from here on out. Think Tannehill and Dalton in year's past. Randall Cobb - I think Rodgers is going to have a huge second half and Davante Adams and Cobb are relevant. I see Cobb recovering from injury and making a push. Jordan Matthews - It's been rumored he's been doing with an injury. He gets healthy, we see the potential.

Who do you like the rest of the season from the names below: Risard Matthews Vincent Jackson Dorial Green-Beckham Dwayne Harris Michael Floyd

After further consideration, I have decided to replace Dez with Austin in my starting lineup. PPR. Reasons: Richard Sherman and Matt Cassel. If Romo was healthy it would be a no brainer for me.

If he plays, anyone rolling with him this week vs. SEA? I think I have to start him based on byes and injury,

Bell won't do much because he had like 3 surgeries during the off-season. I think he's toast. Riddick is a really good PPR option - he has 36 catches already this season, and ranks second behind Woodhead in targets. I do think Charles Sims has some value now.

No clue how it turns out for me. Honestly though my team was really struggling since I lost my first round pick in Week 1 due to injury. My team had lost two straight and am averaging just 85 points per week. I needed to make a change and take a chance. Did I want to give up Hilton? Absolutely not but if Lacy can give me solid production moving forward then I won. I got the best player in the deal. In baseball, I traded Josh Reddick for Matt Kemp on June 4. Reddick was batting over .300 and statistically was one of the top OF in all of baseball. Kemp had 2 HRs and was batting around .230. Kemp would go on to finish with 23 HR and 100 RBIs, and Reddick finished batting .277 with 20 HR and 72 RBI. Sometimes you have to take a risk. A lot of people in fantasy sports are too afraid to pull the trigger or else aren't smart enough to make a move early enough for it to matter.

Really don't think so. Keep in mind Hilton only had 1 td prior to last week. Lacy probably came into camp out of shape, then got hurt in Week 4. I don't know if you've ever sprained your ankle but it definitely lingers for weeks. They probably pulled Lacy last game because they could tell he wasn't himself. He's had essentially two full weeks to recover. I think you'll see him start trending upwards. http://sports.yahoo.com/news/eddie-lacys-ankle-injury-behind-164825395.html

I just acquired him. Paid a big-time price for him too. How often do you have the opportunity to grab a top 5 pick down the stretch? Look at his numbers from a year ago and compare them to this year. He was dealing with an ankle injury, and should be healthier with the bye. Trade: Lacy & Davante Adams for Yeldon, Hilton and West.

SuperSteelers replied to AintNoStoppinMeNow's topic in FFToday Board

Picked him up last week. He's the 26th rated WR in our league right now. I wish he had more volume, but it seems they are trying to get him involved. No doubt he has a unique skill-set.

It appears to me that Bell may be coming back this week. I'd still give the edge to Theo in PPR leagues. Thinking about grabbing him off the scrap heap for a bye-week fill in.