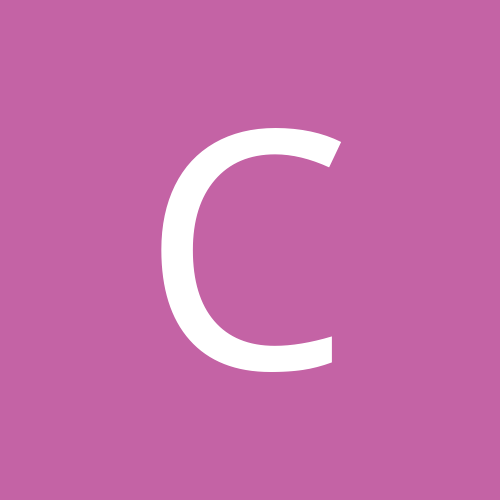 Content Count

37

Joined

Last visited
Community Reputation
0
Neutral
As mentioned above, he is a 3 down back and more importantly, he isn't losing the goal line snaps anymore to Woodhead. I think in his last 11 games (even with 2 of the next 3 against Denver) he could still go for 1000+ total yards and 8+ TDs. Regarding fumble issues, it's still his job. The Chargers have no one to replace him. Farrow is a UDFA and McCluster is a recent sign who doesn't have the size to be a full-time RB. Farrow steps in if Gordon gets hurt but he will never take Gordon's job. I'm high on Gordon but was offered ODB for him which I am going to take since I lost Keenan Allen and replaced him with T. Benjamin and now have S. Coates also. I have depth at RB (D. Johnson, Ingram, CJ Anderson, Crowell, T. Coleman) so I can afford to lose Gordon and picking up ODB is a big upgrade at WR. I'd rather give up CJ and Coleman instead of Gordon but I don't think the ODB owner takes it.

Hi EG, I sent a few e-mails to you with pairs I would like. Please let me know if you didn't receive them. Thanks!

Roll them bones ... your dice are Roll 1: 28, 67, 42, 65, 77 = 279. Mail was sent to you at lachargers@gmail.com and to psawyer17@yahoo.com. (Mail addresses have not been confirmed.)

Sorry, was in LV for the weekend and just got back. I can't on Wednesday night because I am going to a Chicago/Earth Wind & Fire concert... What about using the same website and setting a 30 minute time limit? just give everyone enough notice as to when it will start and we should be fine if everyone pre-drafts or is available to make their pick...

Over the last few years it has taken us a while to draft and I haven't seen any recent posts... Are we not continuing it? The last few times I tried to get to this board the forum was down and I finally got here now so maybe others have had that problem too. If it's continuing, please e-mail me because I don't check here too often. I'm sure that some will be out of town for the long weekend so I don't know how we would be able to draft. I'm heading to Vegas tomorrow morning for the weekend so I won't even be able to look at a draft until Monday... Let me know.

I'm keeping Boller who I drafted in the 17th for the cost of a 14th. I may consider others too but he is for sure.

If someone wants to collect it via paypal I'll send whatever. Since it will cost some $$ to buy the plaque initially, how about $10 this year and $5 in subsequent years? Chargers 2001 Champs or was it 2000?

You've already given up on this year?? I didn't think my draft was that great but if you already want to concede that's fine with me.

Mine were back to back and I pre-drafted them to speed up the draft. It's not like someone could have picked the Graham after I picked Denver. If I "laid" the card live I think it would be a different story--but with a pre-draft it's a little different. No big deal since I probably won't keep either anyways.

Can you switch my back-to-back picks of the Broncos and Graham? Just in case I keep Graham for next year it will cost me a draft pick one spot lower. Thanks.

Last year I was traveling a lot and was at a client location and unable to check the draft during the day and usually trying to squeeze in 18 after leaving the office so I would go a few days at a time without checking the Internet other than work e-mails. This year I'm going to our headquarters in Denver so I have a little more flexibility.

I made it back a little earlier than I thought but I'll be flying out in the morning. I'll try to pre-draft a little but it's hard when there are still 21 picks before mine. Chances are they'll be gone by the time it gets to me.

It's about 6pm mountain time and there is a good chance that I won't make it back to my computer until late tomorrow afternoon. I'm going out with some people from our Denver office and then I'm flying back tomorrow morning. I would pre-draft but it's a little difficult when my pick is 25 picks away. I'll try to check tonight but it seems doubtful that we'll get through 25 picks in the next 6 or 7 hours. But, unlike the last 3 years, my average draft time is under 1 minute so far.

Due to a heavy work schedule and a lot of traveling, I haven't been able to do the research I normally have done. I'll hopefully get to it in the next couple of weeks for some of my other drafts. I took Holmes because I didn't want double the pain when my team loses AND LT doesn't get the yards. Would you have gone LT #1? How about Davis and Owens on the turn? I was considering Garner and maybe should have gone with him but to me it was a toss-up. Any comments?

OK. I'll keep Warrick in place of my 9th round pick and Carr in place of my 10th.