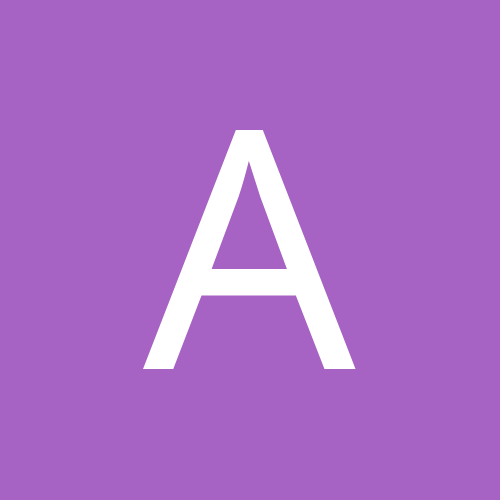 Content Count

513

Joined

Last visited
Community Reputation
10
Good
Miami fan and resident here...been a while but I'm always lurking. Relative to where this kid is going in mocks as of now he has the potential to be an absolute steal. The Dolphins WR corp is horribly average and the depth chart at WR is downright embarrassing. Tannehill loves to dump the ball short and this kid is ridiculously athletic. I know the track record for rookie TE's isn't great but if there was ever a rookie TE who walked into about the most favorable fantasy situation possible...it's THIS kid in THIS spot. Buy buy buy. I'm the type that typically waits on TE anyways so I'm always on the lookout for late values. For 2018 my TE of choice will be this kid.

Disagree. If McCoy went down there simply wouldn't be much talent on the roster at that position and while Tolbert would likely never be a 25 touch guy, he'd get a big enough share of the pie that he'd be useable in PPR. He's a pretty good receiver out of the backfield and he's good around the goal line.

Couldn't disagree more...he looked great to me. His route running is outstanding and Rivers definitely trusts him. As for guys I'd pick up before the masses try to do so a week or so from now.... Tolbert Conner Jamal Williams Perine Mack Breida Kamara All of them need something to happen in order to be useable...but I think each of these guys would get the majority of the touches if the guys in front of them went down. Some would argue Kamara needs two things to happen, but I'm firmly of the opinion that that Adrian Peterson is washed up. I think only Ingram stands in his way.

It's still early but I'm sticking by what I said above....I think Clay's got some upside. If you need a TE and he's out there I definitely think you could do worse.

I'd definitely pick him up...you're getting him for free and he's got the talent to be a fantasy difference maker. Worst case scenario you drop him in a few weeks if word leaks he won't play this season and pick up someone equivalent to Eli later on.

A guy I like REALLY late, like last pick of the draft or pick him up off waivers late.....is Charles Clay. He's always been a talented receiver and route runner, and last year had a nice little stretch with Tyrod towards the end of the year when he put up some damn impressive stats. Minus out Watkins, factor in Boldin's retirement, and couple all of that with Jordan Matthews history of drops and unfamiliarity with the offense and I think Clay could be a waiver wire gem this year.

I've been thinking about this situation all offseason, and while I agree Gore is a definitely a guy who merits a handcuff....I'm still not 100% sure that for this upcoming season Mack is the guy you want. I'd keep my eye on Turbin. He had good moments last year. I need to see more before I'm convinced Mack is the immediate hear apparent.

If we're talking PPR...I couldn't possibly disagree more. Been doing really well the last 5 years going WR heavy and just taking upside RB's late. If you're talking standard scoring...that's a horse of a different color.

The #1 guy on my list of late RB's who will have upside later isn't even on the OP's list... I'll be drafting Jamaal Williams from Green Bay all day long in every one of my leagues this year. Call me cynical but I don't see Montgomery being anything more than a situational player over the long haul. Another guy I'm taking in all my leagues is B Oliver. Again, the cynic in me just can't picture a world where Melvin Gordon stays healthy all season again.

Would you guys drop Eric Ebron for him as your TE2?

For PPR owners if you can get him 7th round or later....he's the ultimate lottery ticket and worth the risk. It won't be the end of your season if you lose your 7th round pick but if he hits......he can win you your league. So far I've been able to get him in the 8th round in two of my big money leagues, in both cases he was my WR4. Little risk, huge reward...if you approach possibly owning/drafting him in this way it can work. Just don't be the guy who drafts him earlier than the 7th DEPENDING on him to be one of your two WR starters or your starting flex.

I put Duke in the same tier as Woodhead....and with no hesitation. He shouldn't be lumped in with the other guys you have listed here, he's a clear #2 RB in ppr this year. Hue Jackson loves to use his running backs.

I got him in the 10th round of my big money 12 man ppr tonight and couldn't be happier.... I was big on Tate all summer but the disparity in price (10th round vs 4th round where Tate was taken in the same draft) makes Marvin the much better value.

Thanks but to me this is more about Dez and less about Green. In my opinion there is zero doubt Dez is the more talented player. If it wasn't for last years foot injury and Stephania Bell's comments it wouldn't even be close in my mind. I read that thread but it's a lot of back and forth about Green vs Dez. I'm just concerned about Dez, his health, and what people are hearing about progress, limitations and long term prognosis.

I want to believe....and last night looked good. I have the 8th pick in one of my 12 team PPR leagues and I know I'm going to be staring at a decision between Green and Dez. I know Green is the "safer" choice but Dez is one of those guys that can win you a couple of weeks. I'm struggling with this so I'm also curious to hear what others are thinking. You'd think it's been long enough where the foot should be fully healed...but then you hear people like stephania bell from ESPN call him a major injury risk and it makes you worry.