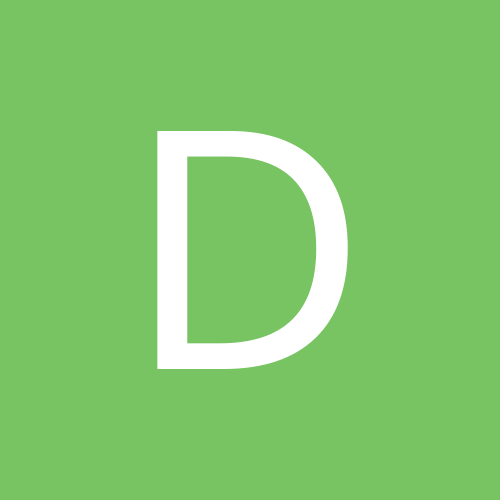 Content Count

467

Joined

Last visited
Community Reputation
3
Neutral
Gonna win another championship. Lost Gurley for the title game and thanks to the likes of Matt Ryan, Kyle Rudolph, And Henry I'm on my way to winning the title.... 11-4 on the season........FEELS SO FREAKING GOOOOOOOOOOOOOOD!!!!

I just put in Coleman for Gurley. Championship game and it freaking kills me. This is a dream matchup and I have to bench him.

In the championship game and 2 of my best players are game time decisions. I have to keep Julio in there thanks to Josh Gordon and Gurley I could replace with Coleman or Ingram. The problem is, Coleman plays the early game and Gurley the late, so Ingram would be my only option at that point. My team is way better than the team I'm playing and I should win hands down but if I lose both these guys........it's a toss up.....

I have Gurley and I'm in the championship game. So frustrating. I can plug in Tevin Coleman if needed... Honestly, If I was the Rams, I would not play him at all. They don't need him to beat the Cards. This is a dream matchup vs. the Cardinals too......... We will see what happens....

No question Damien Williams. Even if Ware plays, Williams will be significantly involved. Ware won't be 100%

Started him yesterday!!!!!

8-4-1 (yes we have ties) 2 QB league Ryan, Goff, Winston, Jackson Gurley, Henry, Coleman, Mack, Edwards, Ingram, Kerryon Julio, Gordon, D. Moore Rudolf Badgley

I'm in the same situation.......Ryan or Jackson.....as of now I have Jackson.....I also have Julio so it's hard to pass up on Ryan....uuuuugggghhhh

I had a bye week this week since I won my division. I more than likely would not have started him. Drafted him the 3rd round this year and I think I've started him 2 times all year. Crap now I'm going to be tempted to start this piece of crap next week........uuuuuuggghhhhh

Thought this guy would at least have decent game. He's better coming in on spot plays instead of being the FT back. I'm convinced that it's Gordon that makes the Chargers look so good. They don't look the same without him. Unless Eckler can turn this crap game around, I'm looking at the #2 seed.......... I"m only down by 8.

Wow!!!! unreal. His career is over.

I'd go with Gus over Boyd JMO

Gus over Marlon Mack??????