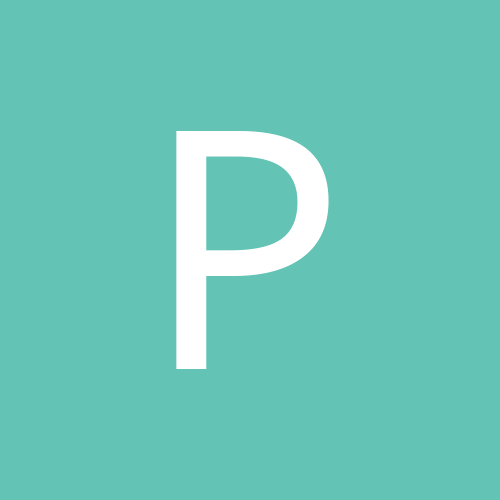 Content Count

19,131

Joined

Last visited

Days Won

12
Community Reputation
654
Excellent
Recent Profile Visitors
The recent visitors block is disabled and is not being shown to other users.
What are you worried about? According to you, as you laughingly lie to us, that the 2019 Yankees are "A gutty, gritty group of has beens, cast offs, no names and over achievers and we gotta love this team."

Kentucky Fried Movie is awesome... It is done by the guys that did Airplane!

It would be better if they just fold the franchise...

Stallone wants to make a sequel to this... https://geektyrant.com/news/sylvester-stallone-wants-to-make-a-tango-cash-sequel-with-kurt-russell-and-hes-still-working-on-that-cobra-series Sylvester Stallone has enjoyed revisiting his past roles such as Rocky and Rambo recently, but there's a couple other past properties that he's looking to bring back as well. During a recent interview with Fandango, Stallone revealed that he would love to reteam with Kurt Russell for a Tango & Cash sequel: "I would do Tango & Cash in a second. I know, with Kurt [Russell], it's not about a caper… it's just us doing our thing." It sounds like Russell might need some convincing to do it, though. When Stallone approached him about it he recalls him saying something along the lines of: "'I don't know, Sly…There we were in our prime and now we're in our unprime, I dunno.' So I said, 'Kurt, I'm telling you, ya gotta go in on this.' So he said, 'I'll talk to you when I get back.'" It's been a long time since I've seen Tango & Cash, but I would sure enjoy seeing Stallone and Russell together on the big screen again! That would be a lot of fun! Stallone also offered an update on his Cobra series. A few months ago he said that he was working on trying to make it happen, and now he's revealed that he's looking to get Robert Rodriguez involved: "I'm talking with Robert Rodriguez right now about Cobra, which looks like that could happen. It's basically his baby now." In the original 1986 action film, Stallone played an LAPD officer who finds himself at the center of a spate of murders carried out by a secret society called New Order: killers who select "weak" members of society for extermination. After he takes a witness to one of the murders into protective custody, they end up fighting for their lives. Stallone will next be seen back in the role of John Rambo in Rambo: Last Blood. What do you all think about these new projects that Stallone is trying to get off the ground? Would you want to see a Tango & Cash sequel or a Cobra TV series?

Correct... I was hoping this would be obscure enough, but alas it wasn't...

"A series of short, highly irreverent, and often tasteless skits."

Kind of surprised that Vegas is even putting odds on the Dolphin games... I mean if it is true that they are tanking (though they won't admit it), Vegas shouldn't bother...

State police: Felipe Vazquez admitted to sexual encounter with 13-year-old girl https://www.post-gazette.com/news/crime-courts/2019/09/18/felipe-vazquez-arrested-sex-charges-pirates-pitcher/stories/201909180128 Pirates pitcher Felipe Vazquez on Tuesday admitted to police that he had a sexual encounter with a 13-year-old girl, according to a criminal complaint released Wednesday in Westmoreland County. The incident happened in August 2017, according to the complaint. The girl, who is now 16, told police that Mr. Vazquez drove his red Mustang to her house in Scottdale and that she met him at the end of her driveway. She said she got into the passenger side and said Mr. Vazquez, then 26, pulled her onto his lap in the driver's side of the car, removed her pants and put part of his in her vagina, the complaint said. In an interview with police on Tuesday morning, Mr. Vazquez, now 28, called the incident "sex but not really," according to the complaint, because he could not fully insert his . He stopped trying after about a minute, the girl told police. In the interview with police Tuesday, Vazquez said he told the girl he had to leave "because he had a game that night," according to the complaint. As recently as July, Mr. Vazquez wrote a text message to the girl indicating that he wanted to continue having sexual contact with her, according to the complaint. The August 2017 incident in the Mustang happened after Mr. Vazquez and the girl exchanged sexually explicit texts, according to the criminal complaint. On Tuesday, Mr. Vazquez told police the girl reached out to him on Instagram and said he initially refused to communicate with her because of her age, according to the complaint. He said she appeared to be 16 or younger, according to the complaint. The legal age for consent in Pennsylvania is 16. Mr. Vazquez told police the girl sent him naked photos, and he sent her sexually explicit photos and videos in return, according to the complaint. Mr. Vazquez was charged with statutory sexual assault, unlawful contact with a minor, corruption of minors and indecent assault of a person less than 16 years old. He is being held without bond in the Allegheny County Jail. Mr. Vazquez was arrested Tuesday on a Florida warrant for allegations that he used a computer device to solicit a child for sex and provide obscene material to a minor. The same girl is the victim in both cases, Pennsylvania State Police confirmed Wednesday while holding a news conference in Greensburg. The family moved to Florida, and while there, the girl's mother discovered communication between the girl and Mr. Vazquez, police said. That prompted the investigation in Florida in early August, which then shifted to Westmoreland County when investigators in Florida learned the girl had had contact with Mr. Vazquez in Scottdale. Trooper Stephen Limani said police have no indication of additional victims at this point in their investigation. "When it comes to cases like this you always get concerned there may be someone else out there," Trooper Limani said. "In this particular instance we only have one report. We are following through with that one report." He called the charges "horrific" and said police believe Mr. Vazquez had physical sexual contact with the victim only once. "It's a shame, it's sad, it's disgusting," Trooper Limani said. Mr. Vazquez's attorney, Michael Comber, did not immediately return a request for comment Wednesday. Trooper Limani said Mr. Comber is working with state police to determine how Mr. Vazquez will be arraigned on the new charges, and said it could either be via video or by transporting Mr. Vazquez to Westmoreland County. That arraignment is expected to happen Wednesday afternoon. Trp. Limani said he expects Mr. Vazquez will face the Pennsylvania charges before he is extradited to Florida. "We have no reason to relinquish Vazquez from our custody until we are able to work through the charges we have," he said. ------------- Enjoy prison life...

The season begins tonight...

Nice job Joe... There are around 330 million in the United States, but this tax credit would put 720 million women back in the work force...

Jim Plunkett has two Super Bowl titles and a career .500 record, how come he isn't in the Hall of Fame?

The Giants should let Eli play one more game so he can finish with a sub .500 career record...

Not at all... Just showing that he doesn't deserve the Hall of Fame...