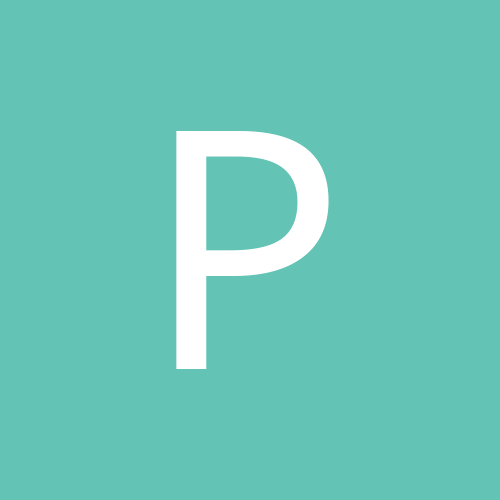 Content Count

28,614

Joined

Last visited

Days Won

16
Community Reputation
2,023
Excellent
Recent Profile Visitors
The recent visitors block is disabled and is not being shown to other users.
Chris Christie can't run anywhere...

Don't know if posted before, but... Target Faces Bomb Threats Amid LGBTQ+ Controversy https://www.newsweek.com/target-faces-bomb-threats-amid-lgbtq-controversy-1802991 Staff and customers at several Target locations were evacuated on Friday after bomb threats were made at select stores across the country as controversy continues to grow over the company's LGBTQ+ merchandise. CBS News affiliate WOIO in Cleveland, Ohio, received an email at 12:26 p.m. Friday warning of bombs that had been placed in five different Target locations near the city. According to a screenshot of the email, which was published by the outlet, the threat was made in response to Target's decision to remove its LGBTQ+ pride collection from its shelves earlier this week. "Target is full of...cowards who turned their back on the LGBT community and decided to cater to the homophobic right wing redneck bigots who protested and vandalized their store," read the email. "We won't stand idly by as the far right continues to hunt us down." WOIO's staff contacted local police departments as well as the Cleveland FBI regarding the threatening letter. According to a release from the Jackson Township Police Department, police dispatch received calls around 12:40 p.m. from both WOIO and WEWS, an ABC News affiliate based in Cleveland, regarding a potential bomb threat at a Target in their county. Jackson Township officers evacuated and searched the store along with a bomb-sniffing dog from the Stark Country Sheriff's office, read the release. According to a report from The Repository in Canton, Ohio, no bombs were found at the location and store operations resumed around 3:15 p.m. WOIO reported that threats were also made at four other Target locations in Boardman, Ohio, Niles, Ohio, and Monaca, Pennsylvania. Separate threats were made to several Target locations in Utah as well, reported CBS News affiliate KUTV, including stores in Layton, Salt Lake, Taylorsville and Provo. According to Layton Police Sergeant John Ottesen, who was cited in KUTV's report, officers began investigations after two local news stations received emails alerting them about the bomb threats. Ottesen said that the threatening email, which was three sentences long, referenced Target's pride collection and was reportedly sent from a "bogus email address." "The safety of our team members and guests is our top priority," a Target spokesperson told Newsweek on Friday when asked about the recent bomb threats. "Law enforcement investigated these claims and determined our stores are safe. Our stores are currently open and operating regular hours." Target made the decision to remove its pride merchandise from its storefronts after the company received widespread backlash and calls for boycotts. A release from the company on Wednesday said that choice was made after it "experienced threats impacting our team members' sense of safety and well-being while at work." The company is one of several that have been recently targeted by conservative groups for supporting the LGBTQ+ community. The first widespread boycott calls came after Anhesuer-Busch sent a commemorative can to transgender influence Dylan Mulvaney in April. Earlier this week, conservative Colorado Representative Lauren Boebert also called for a boycott against North Face over its ad campaign featuring a drag queen. Georgia Representative Marjorie Taylor Greene has also joined calls to boycott the company.

Craig Ferguson Johnny Carson That is all...

Monty Hall Allen Ludden D!ck Clark Bill Cullen

Who knows, but just put them on ignore... Works wonders, as long as others don't reply and quote them...

Damn @MDC, you have an entire city block with high rises to pick from...

Yeah that was what MLB came up with by letting the ghost runner, if they score, be an unearned run... The ghost runner rule change is one of many stupid rules that Manfred and company has come up with in the recent years...

Technically the out that advanced the runner to third isn't a sacrifice fly…. It is an out and counts as an at-bat…

Sounds like Final Destination 4...

Dude, if you seriously can say that you care about other people's fantasy football team, you have some serious issues... When I played, I only cared about my team... Why would anyone give a rat's ass about another team that you have zero control over?

Kind of late to the party on the article, no? ----------- https://wtop.com/health-fitness/2023/05/its-mental-health-awareness-month-a-look-at-a-free-resource-aimed-at-preventing-suicide/

Because nobody else cares about a fantasy team that someone else drafted... Simple as that... Especially for a game that is all luck...

https://wtop.com/washington-commanders/2023/05/us-patent-office-denies-washington-commanders-trademark-team-remains-confident/ The Washington Commanders are expected to soon be under new ownership, but the NFL team is now facing a new challenge over its name. The franchise's request to trademark the name "Washington Commanders" has been denied by the U.S. Patent and Trademark Office. The May 18 decision was made due to what the USPTO called "likelihood of confusion" between the team and the Commanders Classic college football game between the Air Force and Army. In addition, D.C.-area resident Martin McCaulay already submitted trademark applications for the names "Washington Space Commanders" and "Washington Wolves Commanders," in hopes of guessing the NFL team's name. McCaulay previously told The Washington Post that he planned to work with the franchise and will turn over any trademarks at no cost. Meanwhile, trademark attorney Josh Gerbin tweeted that he's confident confusion with the college football game and matters tied to McCaulay will be cleared up. In response to the USPTO's denial, a team spokesman told sports outlet ProFootballTalk: "The trademark office's recent nonfinal (sic) office action is an ordinary course step in the standard trademark registration process." He added that the Commanders are confident the trademark registration will be issued. ---------------------------------- They should just go back to the Redskins... Makes too much sense...

I am sure they do put on a good show, I just never liked their music style...