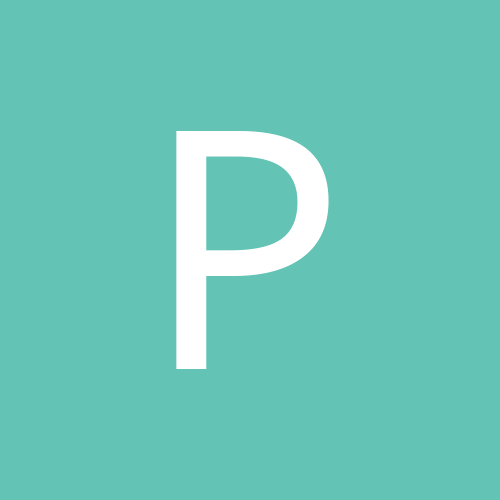 Content Count

26,673

Joined

Last visited

Days Won

15
Community Reputation
1,704
Excellent
Recent Profile Visitors
The recent visitors block is disabled and is not being shown to other users.
https://www.yahoo.com/entertainment/no-crying-baseball-league-own-140029781.html When A League of Their Own hit theaters on July 1, 1992, it was up against a crowded slate of blockbusters, including Batman Returns, Lethal Weapon 3, Patriot Games, and Universal Soldier, that were expected to linger around multiplexes all summer. But when Labor Day rolled around two months later, all those other movies had faded away, and A League of Their Own was still packing in crowds on its way toward a $107.5 million domestic gross. Love for the Penny Marshall-directed film about the World War II-era All-American Girls Professional Baseball League, staring Geena Davis, Lori Petty, Tom Hanks, Madonna, and Rosie O'Donnell, has only grown in the three decades that followed thanks to VHS rentals, DVD sales, and endless replays on cable television. It's a rare movie that appeals to people across all age groups and demographics, and it revived interest in the half-forgotten AAGPBL. In honor of A League of Their Own's 30th anniversary, we spoke with screenwriters Lowell Ganz and Babaloo Mandel — who also wrote City Slickers, Splash, Parenthood, Spies Like Us, Multiplicity, and Mr. Saturday Night, among others — about the creation of the movie. Here, they dive into the genesis of the famous "There's no crying in baseball" scene, why the film nearly stared Debra Winger and Jim Belushi instead of Davis and Hanks, why it would never get a green light today, and more. (Click on above link to go to the long Q&A, if you feel like it...)

Damn it Putin, stop it...

Wordle 377 3/6 🟨 🟨🟨🟨 🟩🟩🟩🟩🟩

I wonder what will be removed in 40 years...

A Forever-Home Rescue Foundation... Their tag line is "Finding Forever Homes for Dogs in Need"... Got our last two dogs from them...

My wife's uncle got really tired of having a pool and since his kids were all grown and out the door, he filled it in... They cleaned out their house with things that they no longer needed/wanted and threw it into the empty pool... Then when it was filled, they poured concrete into the pool... Once settled and cured, they paved over it nicely and created a basketball court...

Wordle 376 5/6 🟨 🟨 🟩🟨 🟩🟩🟩🟩🟩

https://tvline.com/2022/06/29/quantum-leap-plot-details-nbc-reboot/ We're finally getting a clearer picture of NBC's forthcoming Quantum Leap reboot. On Wednesday, the network announced that the series will premiere on Monday, Sept. 19 at 10/9c (leading out of The Voice). In tandem with that news, greater detail was shared about the plot. Previously, in addition to any character breakdowns, it was only said that "it has been 30 years since Dr. Sam Beckett (played by Scott Bakula in the original series) stepped into the Quantum Leap accelerator and vanished. Now a new team has been assembled to restart the project in the hopes of understanding the mysteries behind the machine, and the man who created it." But as released by NBC this week, a more thorough synopsis makes clear what the entire cast of characters back home will be up to, while its new Leaper … leaps: "It's been nearly 30 years since Dr. Sam Beckett stepped into the Quantum Leap accelerator and vanished. Now, a new team, led by physicist Ben Song (played by Kevin Can F**k Himself's Raymond Lee), has been assembled to restart the project in hope of understanding the mysteries behind the machine and the man who created it. Everything changes, however, when Ben makes an unauthorized leap into the past, leaving the team behind to solve the mystery of why he did it. At Ben's side throughout his leaps is Addison (Caitlin Bassett), who appears in the form of a hologram only Ben can see and hear. She's a decorated Army veteran who brings level-headed precision to her job." "At the helm of the highly confidential operation is Herbert 'Magic' Williams (Grace and Frankie's Ernie Hudson), a no-nonsense career military man who has to answer to his bosses who won't be happy once they learn about the breach of protocol. (Magic is also clearly an older adult version of a character Sam Beckett interacted with in Vietnam, back in the day.) The rest of the team at headquarters includes Ian Wright (Cowboy Bebop's Mason Alexander Park), who runs the Artificial Intelligence unit 'Ziggy,' and Jenn Chou (Bosch's Nanrisa Lee), who heads up digital security for the project." "As Ben leaps from life to life, putting right what once went wrong, it becomes clear that he and the team are on a thrilling journey. However, Addison, Magic, Ian and Jenn know that if they are going to solve the mystery of Ben's leap and bring him home, they must act fast or lose him forever." Writing duo Steven Lilien and Bryan Wynbrandt (God Friended Me, Gotham) will pen the reboot and executive-produce alongside Don Bellisario and Deborah Pratt (who served as writers on the OG show) and Martin Gero (Stargate: Atlantis, Kung Fu).

Wordle 375 5/6 🟨 🟩🟩 🟨 🟩🟩🟩🟩🟩

I am sure there is something dealing with 600, but I can't think of one right now...

https://www.msn.com/en-us/news/crime/r-kelly-sentenced-to-30-years-in-prison-for-sex-crimes/ar-AAZ0uX9?cvid=b02d9acafe2e442cbef60067caa78bc0 R. Kelly, the disgraced R&B singer convicted of leading a criminal enterprise geared at helping him prey on others for his own sexual gratification, has been sentenced to 30 years in prison. Kelly, 55, was found guilty last September of all charges against him in Brooklyn federal court. They included racketeering based on sexual exploitation of children, kidnapping, forced labor, and violations of the Mann Act, which barred the transport of people across state lines for sex. On Wednesday, Kelly greeted Judge Anna Donnelly "good morning" and appeared to be taking notes as his sentencing hearing began. Wearing black glasses and a khaki shirt, the singer quickly put his head down as Donnelly began to go over the sentencing guidelines. Several women issued victim impact statements before the sentence was rendered, all detailing the effects of Kelly's pattern of sexual, emotional, and physical abuse. A woman identified as Angela, who testified at trial about how she was sexually assaulted by the singer when she was a teenager, looked directly at Kelly as she called him a "pied piper" who lured children with fame. "With every addition of a new victim, you grew in wickedness," Angela said. "You used your fame and power to groom and coach underage boys and girls for your own sexual gratification." Lizette Martinez, who was in the Surviving R. Kelly docu-series, kept it simple in her statement to the court on Wednesday: "Robert, you destroyed so many people's lives," The grueling six-week trial came after two years of delays spurred by a global pandemic and various legal hurdles—and decades of allegations, charges, and lawsuits. During his sentencing hearing on Wednesday, prosecutors focused on the harrowing abuse revealed during the trial while recommending that Kelly be sentenced to more than 25 years in prison to "protect the public from further crimes." "He continued his crimes and avoided punishment for them for almost 30 years and must now be held to account," federal prosecutors said in a 31-page sentencing memo. "Indeed, the defendant's decades of crime appear to have been fueled by narcissism and a belief that his musical talent absolved him of any need to conform his conduct—no matter how predatory, harmful, humiliating, or abusive to others—to the structures of the law." Kelly's legal team argued that the singer's sexual conduct was consensual and that those who spoke out against him were essentially disgruntled exes with an agenda. In a sentencing memo, the team, helmed by Jennifer Bojean, who successfully represented Bill Cosby in his appeal of sexual-assault charges in Pennsylvania, argued that he should be sentenced to less than 10 years, claiming the singer was a victim of abuse himself. Nine women and two men took to the stand during the trial to discuss abuse they endured at the hands of Kelly. Almost all of the individuals who testified were under the age of 18 when they first had sexual contact with him. Among the women who testified was one identified as Jane, who testified about a five-year relationship with Kelly that began when she was 17. In what was probably the most horrifying episode of the trial, she broke down on the stand as she described Kelly making her smear feces on her mouth and eat it on video as punishment for disobeying one of his rules. (Another time, she said, Kelly made her have an abortion to keep "her body tight.") "He told me to smear it in my face and what to exactly say, and to, like, put it in my mouth and act like I liked, enjoyed that," she told jurors.