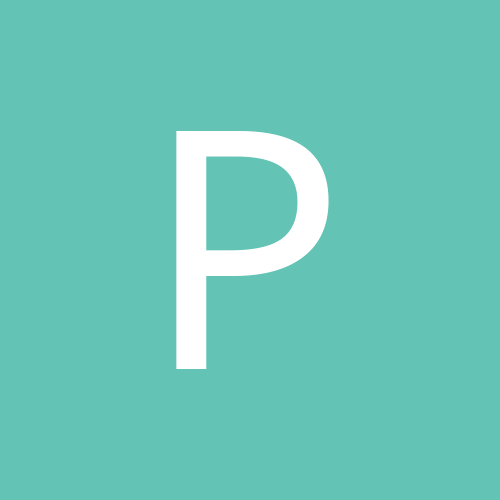 Content Count

22,624

Joined

Last visited

Days Won

14
Everything posted by posty
https://www.yahoo.com/entertainment/lori-loughlin-reports-prison-college-admissions-scandal-172246769.html Lori Loughlin has reported to prison in the college admissions scandal. The Full House actress, 56, surrendered to the Federal Bureau of Prisons on Friday, according to multiple news reports, and will be serving out her two-month sentence at the Federal Correctional Institution, Dublin, in California — the same low-security camp where Felicity Huffman served her 11 days in the same case. Until Loughlin is released, approximately right before the new year, she will be known as inmate No. 77827-112. It was originally thought Loughlin would serve at FCI Victorville, also in California, but it was up to the judge and the Bureau of Prisons. After fighting the charges for more than a year, Loughlin and her husband, Mossimo Giannulli, agreed to plead guilty in the scam, which saw them pay $500,000 to college admissions fixer William "Rick" Singer to get their internet star daughters, Olivia Jade and Isabella Giannulli, into the University of Southern California as crew recruits, despite neither participating in the sport. Giannulli's sentence includes a five-month prison term, as he played a larger role by staging photos of the girls on rowing equipment to look like real athletes. He's expected to serve his time concurrently at FCI Lompoc, also a low-security facility outside L.A. They both had until Nov. 19 to surrender — and are expected to be apart for the holidays. For at least the first 14 days of Loughlin's sentence, she's expected to be quarantined amid the coronavirus pandemic. Once Loughlin finishes her term, she'll serve two years of supervised release. She was also ordered to pay a fine of $150,000 and complete 100 hours of community service. (Giannulli's sentence was harsher, with a $250,000 fine along with the two years of probation.) Loughlin said in court during her sentencing, "I made an awful decision. I went along with a plan to give my daughters an unfair advantage in the college admissions process. In doing so, I ignored my intuition and allowed myself to be swayed from my moral compass." She ended by saying she believes in "redemption" and will do "everything in my power to redeem myself" and to "give back for the rest of my life." While Loughlin was ready to serve her time, she was "still terrified about going to prison," a source close to the actress told People magazine. Loughlin lost a lot of work and lucrative contracts amid the scandal, which she became the face of after her peer, Desperate Housewives actress Huffman, made a quick plea deal and helped put it behind her. Huffman served less than two weeks in prison in October 2019 and served one year of probation, completing her sentence.

When I had Sirius, I would listen to Octane, Ozzy's Boneyard, Hair Nation, Liquid Metal and SiriusXM Turbo... Channels 37-41...

I don't think that will happen... I think that there will be a lot more rioting if Trump wins the election...

Deja Vu: https://www.air.tv/watch?v=B3PLxcATR6un3N5RMU6C_w "You can keep your private insurance if you like it"

Yup... Don't follow the rules and we fall into chaos... Which I guess is the norm, so there is that... Carry on...

I guess the rules are out the door now?

@ric0, how many week eights have there been this year?

My wife loves the Hallmark Christmas movies... That is the only time she watches it as well... Also, I agree...

The Hallmark Channel pulled all of her movies and such that she was in... Give them time...

The coverage won't change because the media will take every shot it can to attack Trump, even if he loses the election... Biden will get a pass the entire time about this pandemic because he was never in charge...

https://www.mlb.com/news/aj-hinch-hired-as-tigers-manager DETROIT -- Seventeen years after AJ Hinch was a backup catcher for the 2003 Tigers, he's coming back to Detroit to help the latest group of young Tigers take the next step toward contention. Detroit hired the former Astros and D-backs manager as its next skipper on Friday. The announcement came exactly one year after Hinch's last game as Astros manager, Game 7 of the 2019 World Series. Detroit spent the past four weeks interviewing close to a dozen candidates for the chance to replace Ron Gardenhire, who retired as the Tigers' manager last month. But the club moved quickly once Hinch was free to talk to clubs after the World Series ended Tuesday night, completing his suspension for the 2020 season after Major League Baseball's investigation of the Astros' sign-stealing allegations. Hinch was expected to be a candidate for the White Sox managerial opening, but Chicago hired Tony La Russa on Thursday. Hinch and the Tigers had mutual interest, and he interviewed on Thursday in Detroit, then quickly moved into negotiations. The Tigers have deeper ties with Hinch than his playing history. When Hinch worked a decade ago in the Padres' front office as their director of pro scouting, one of his top scouts was Scott Bream, who is now the Tigers' director of pro personnel and a trusted assistant to general manager Al Avila. Bream and Hinch remain close. When Hinch served as Astros manager from 2015-19, Bream often went to Houston when the Tigers were in town and served as the team's representative for the trip. Hinch played 27 games for the Tigers and then-assistant GM Avila in 2003 after Detroit purchased his contract from Cleveland at the end of Spring Training. His manager in Detroit was Hall of Famer Alan Trammell, currently a Tigers special assistant. Another former Tigers great and special assistant, Kirk Gibson, was Hinch's bench coach with the D-backs in 2009-10. Likewise, Hinch knows some about how the Tigers work. He hired Don Kelly out of their scouting department to join his Astros coaching staff in 2019. He managed Justin Verlander for two-plus seasons following the right-hander's trade from Detroit to Houston on Aug. 31, 2017. Just as important, Hinch is comfortable and well-versed in analytics through Houston, an important factor in all the Tigers' interviews. Detroit has invested heavily to try to catch up with other clubs in that area, both in personnel and technology, and the team wants its next manager to take full advantage of that. Hinch finished with a 481-329 record in five seasons as Astros manager. He won 101-plus games in each of his final three seasons, and he never finished with a losing record. Add in two years as D-backs manager in 2009 and '10, and Hinch owns a 570-452 record in seven Major League seasons. He helped turn a collection of talented Astros prospects into a perennial contender. Those Astros prospects included top-5 picks in four consecutive MLB Drafts, including Carlos Correa, Alex Bregman and Kyle Tucker. The Tigers will become the first team since the Astros with four consecutive top-5 picks when they draft third overall next year. Of that group, Casey Mize joined the Tigers' rotation in August, while top hitting prospects Spencer Torkelson and Riley Greene were part of Summer Camp and the alternate training site in Toledo, Ohio. The appeal for Hinch is the chance to take a Tigers roster that, while not necessarily ready to contend immediately, is stockpiling young talent, much like the Astros when Hinch took over. The core of Detroit's pitching staff is already in the organization, with top prospects Mize and Tarik Skubal having joined the rotation this past season and fellow first-round Draft picks Matt Manning and Alex Faedo expected to make the jump at some point next year. Bryan Garcia and Gregory Soto front a talented-but-inexperienced bullpen. Building a lineup to go with that collection of arms has been more of a challenge, and it will likely be the biggest task Hinch faces. Detroit has struggled for run production throughout the rebuilding process, between the growing pains of young hitters and the aging of Triple Crown winner Miguel Cabrera.

Saw this a couple of hours ago... Guy was dealt a crappy college hand, but he did well for himself after the freak accident... RIP Travis...

No clue, but will guess Chicago Fire... According to Jim?

Yeah... That and with a length of six or so characters...

Ooh, you might be able to post in the political forum since you have been around so long... Unless you post pro-Trump and then you will be gone in a heartbeat...

Anyone have over -40- accounts blocked/banned?

I think we still have a couple on the board that haven't been answered... Plus I would guess "Two and a Half Men"...