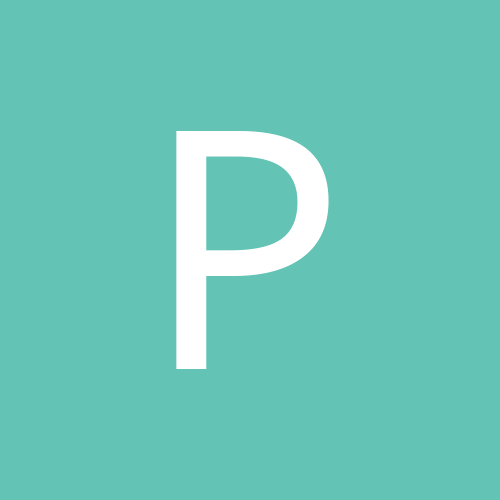 Content Count

25,333

Joined

Last visited

Days Won

14
Everything posted by posty
They aren't, but if they are lesser known, most people won't care to begin with...

Nice knowing you... https://www.espn.com/nfl/story/_/id/32645054/source-baltimore-ravens-cut-veteran-rb-leveon-bell OWINGS MILLS, Md. -- Former Pro Bowl running back Le'Veon Bell was released by the Baltimore Ravens on Tuesday after struggling in five games with the team, a source told ESPN's Jeremy Fowler. Bell will be subject to waivers and will become a free agent if he goes unclaimed by another team.

Considering that OBJ is there now...

Once for almost 23 years... Was together for ten years before we got married...

So I need to know, if Rittenhouse is found guilty, do us white people go out and riot, loot and destroy things?

Hadn't been that way for a while, but was just this past week... I was looking for the sign, but it was gone... Wondering if they renamed it, I found this: In April 2019, the Maryland State Highway Administration removed road signs for Negro Mountain, citing concerns over racial sensitivity. Four signs were removed along Interstate 68 and U.S. Alternate Route 40

Well Barack was the "magic negro", so don't see why we can't...

https://babylonbee.com/news/lebron-confused-by-rittenhouse-as-hes-never-seen-anyone-cry-for-real-before SACRAMENTO, CA—After seeing Kyle Rittenhouse take the stand and weep as he recounted having to shoot at bloodthirsty Antifa savages in self-defense, sportsball player LeBron James was quick to criticize Rittenhouse's tears as fake. The man who falls over and weeps bitterly every time someone lightly brushes his elbow criticized the boy who experienced real trauma and fought for his life while being mobbed by bloodthirsty commies. "That boy was fake crying!" said the delicate bounce-ball star angrily. "He's never experienced real trauma like me! Has he ever been fouled from 6-feet away like I have? Waaaaaaaa!" "That boy just ate some sour heads. Please!" added the man who gets carried off the court for a leg cramp just about every game. LeBron was then immediately knocked over by a slight gust of wind, causing him to crumple like a blade of grass. He wailed to the heavens and tore his clothes and then clothed himself in sackcloth and ashes for seven days of mourning. At publishing time, James had also criticized the Uighurs in concentration camps for crying "alligator tears" and "eating sour heads" according to sources.

He does squint a lot... https://static.wikia.nocookie.net/parody/images/6/65/1l4y5e.jpg/revision/latest/scale-to-width-down/352?cb=20201009131832

Cam probably bought over 40 of them...

Yeah I know and I liked what he did and attempted to do for this country, I am just not a fan of him personally... Plus he is too old... There has to be some younger blood out there somewhere on both sides to run for POTUS that actually cares about this country...

I am holding out for his autobiography... Oh wait...

If John Madden said this, Rudy Martzke would be on his knees in the latest column...

I really don't want Trump to run for President in 2024...

Is he that strong to pull all five offensive linemen? That is a lot of weight...

This will be completely okay... Hillary used to change her accent and stuff depending on whom she was speaking in front of... The press thought that was very special to connect to the base that way... Now if a Republican would have done this, they would have been lynched as being mean and insensitive and racists and etc...

Best outcome would be if no one signed him and he just disappears...

Just don't act like an ass after you make a great play and you won't have to worry about getting flagged for taunting...

The finalists: BBWAA Award National League American League Rookie of the Year (Nov. 15) Dylan Carlson (STL) Jonathan India (CIN) Trevor Rogers (MIA) Randy Arozarena (TB) Wander Franco (TB) Luis García (HOU) Cy Young Award (Nov. 17) Corbin Burnes (MIL) Max Scherzer (LAD)/(WAS) Zack Wheeler (PHI) Gerrit Cole (NYY) Lance Lynn (CWS) Robbie Ray (TOR) Manager of the Year (Nov. 16) Craig Counsell (MIL) Gabe Kapler (SF) Mike Shildt (STL) Dusty Baker (HOU) Kevin Cash (TB) Scott Servais (SEA) Most Valuable Player (Nov. 18) Bryce Harper (PHI) Juan Soto (WAS) Fernando Tatis Jr. (SD) Vladimir Guerrero Jr. (TOR) Shohei Ohtani (LAA) Marcus Semien (TOR)

Voting is completed before the post-season is started... They just wait until the post-season is completed to announce winners...