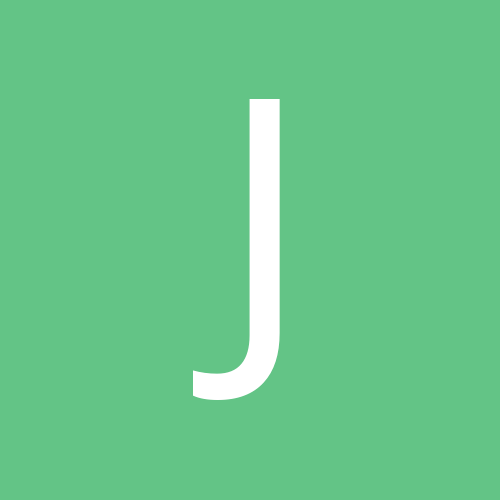 Content Count

871

Joined

Last visited
Everything posted by jackjohn
Running cle and sea to finish out the season. They moth have some nice matchups.

I agree. And if I was to gamble that Dalton makes a game of it for Min, wouldn't it make more sense to grab Dalton? Odds are they will be behind and he will be throwing 40+ times.

Vs Dal? I think he will have more handoffs to Cook than pass attempts. Can Dallas put up enough points to keep Min throwing?

Had dak, he gone. Brees out. Just don't see Winston being valuable. Taysom will get quite a few plays, IMHO. Making it a split QB. I think I'm going to pass on Winston with my waiver claim. Most of the byes are done, so there are a few QB's on ww. Cam vs hou Rivers vs GB Wentz vs Cle Bridgewater (inj) vs Det Cousins, Stafford, Goff, Tua also available. I'm thinking Rivers, that should be more of a shootout game. Cam or Bridgewater as a 2nd choice. I'm probably wrong, so if you're in the same situation, probably best to go opposite.

Drafted Dak, Sanders, M. Thomas, Ekeler. Been searching for a QB since Dak went down. And someone, in a roster crunch, dropped Brees. So I used my ww claim last week. Gonna be 4-6 and fighting for the last playoff spot. If I can make it, I should be able to make some noise. Qb: Brees RB: Kamara, Sanders, Ekeler, Swift, Gaskin, Edmonds, Moss, Mattison WR: MT, Julio, Kirk, Samuel TE: J. Smith Ppr. Qb, 2 rb, 2 wr, 1 te, 1 wrt

Doesnt matter, it's all luck anyways!

I thought the same. But SF didnt need to pass last year in the playoffs, and after what Dalvin did to them last week...

https://www.nfldraftdiamonds.com/2020/11/austin-ekeler-3/ Not good. Possible no return.

No. Lindsay and Swift are both timeshare backs. So that's an even trade, in my book. And you're giving juju for nothing. I would look for a better trade, since you have Drake and Gaskin coming back in a few weeks.

With the weather situation, I switched to Bourne. Still think I'm running Baker over Jimmy G...

I'm rolling with Agholor. Good matchup, should be somewhat of a shootout. Its also supposed to be very windy, so I'm hoping he gets peppered with some quick slants underneath. Davis was my 2nd choice. Good matchup but he is clearly 3rd in the target list. Money is also available. But the Bears will probably be in ball control mode, with the saints missing their top 2 wr. Have Slayton on my roster, but I cant risk a 0 this week. Gallup was dropped this week and so was Ward. But this could be an ugly game. K. Bourne is an interesting play. Should be a shootout with the Seahawks. Deebo is out. But chancing that 0 is keeping me away as he is the 3rd target behind Aiyuk and Kittle.

If you're looking forward to the playoffs. You may want to consider Cleveland def. @nyg and @ nyj 15 and 16

Baker can always fall back on keeping the stadium furniture covered when it rains. At least then he would provide some usefulness to the Browns...

I targeted Edmonds late in my drafts. Not because of the handcuff, but I thought he was better than Drake. I think they both are useful in this offense, but i think Edmonds is very underused. I expected him to be a rb3, with mid rb2 in some shootouts.

Full ppr, 4pt passing TDs Start (1) Qb: Cousins (dak owner) (2) RB: Kamara, M. Sanders, Mattison, C Edmonds, Gaskin, Hines, Moss, ir Ekeler (2) wr: M. Thomas, Slayton, Shenault, TY, c. Davis (1) te: Jonnu, Hurst (1) wrt I give: M. Thomas, Jonnu Smith, Hines, TY for DK, Lamb, Herbert, Tonyan or H. Henry Trades never work in my favor, and he is getting the best player. Thoughts?

Trade M. Thomas for DK and Herbert? Hmmm...

Reference to your 20 team league, with qb injuries on your team. Probably shouldve added that originally. my bad

Had Dak. I'm thinking Cousins vs Atl this week. They have one of the biggest over/unders in Vegas, and Atl is bad against the pass. I do have Mattison going as well. Minshew is my 2nd choice, and I have Shenault to pair him up with. Big O/U there too Stafford is there too. Sorry Axe, this is only a 10 team league, so plenty of QB's available.

Good question! With trades like that a 26% winning percentage is pretty poor! Lol

Depends on which week it is. Fitz is probably the best overall, if you had to pick 1.

I'd have to research routes run. But my guess is that he is blocking more with the injuries to the o-line.

I treat Patricia rbs the same as NE rbs. If you think they are lined up for a great game, bench them.

I agree. And if you had Parker over Hilton for the last 21 games, you would win. But let's see how far apart they are in the next 10... You're very welcome

That may be, but I think TY will improve with more games played with Rivers, and Parker is an injury risk. That's my opinion from here on out. I guess we will see in a few weeks.

Fournette couldnt return a 7th rd pick. Is Bell that much better midseason?