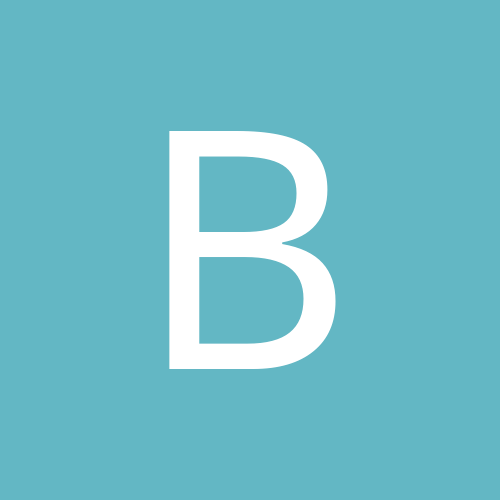 Content Count

1,045

Joined

Last visited
Everything posted by bfros
I saw on the ticker that Etienne had some kind of injury late in the 4th and was questionable to return. I don't think he came back. Anybody see this? ANy info on this?

If I'm the G.Wilson owner and I can somehow trade away Wilson for Kupp, do I do that? I'm concerned that Wilson is gonna struggle big time with Zach Wilson as his QB. Kupp is the injury risk, though, but his upside is far superior to Wilson's at his point if both are healthy. Do I go for that trade or hold G.Wilson?

My other WRs are Lamb and Olave, so I am okay. But yes, all of this depends on how long Kupp is out. I get that. Are there other possible trade targets for G.Wilson? I want to move him, esp while his preseason hype is still somewhat high and he had that acrobatic TD catch in game 1. I'm thinking of guys like D.Adams, Higgins, etc....I will not trade down...just looking for someone near him in the preseason rankings that may have had a tough week 1....

fwiw, I picked up Evan Hull. I like him more than Jackson for sure, and it's close with Moss (Moss has never been special). Steichen isn't loyal to last years guys. Here's an interesting piece pumping up Hull. https://www.si.com/nfl/colts/news/anthony-richardson-evan-hull-colts-best-qbrb-option

When Taylor went down last year, the Colts used Moss as the primary early downs guy. Moss had a few nice weeks and a huge massive week 18. They used Jackson primarily as Moss' backup and as the pass catcher. In the pre-season games this year, Jackson has started ahead of Hull, prob cause Hull is a rookie.....so right now, assuming they do not sign Kareem Hunt, I'd say they will rotate Jackson and Hull, with Jackson getting the start and slight edge. But once Moss is back (maybe week 2 or 3?), then Moss should be the guy with Jackson catching passes and Hull factoring in. But Hull could easily take over this backfield by mid season...he was a true 3-down back at Northwestern and he may be better than all of them. It'll be a hot hand approach.

exactly. It's the first--he's likely healthy enough to pass a physical and play or they would never have been asking for a 1st rounder. He's now on the PUP because there's a massive rift now. he's steaming angry that there were solid offers but the Colts refused to accept them...so he's likely told them he won't play....so they'll stash him on IR to keep him healthy and likely continue to pursue trade options before the NFL trade deadline. The Tue 8/29 deadline was just an artificial Colts imposed deadline before roster cuts. He ain't playing again for the Colts and could just sit the whole year if an acceptable offer doesn't come in. I don't see how anybody would draft him before round 5 or 6 at this point, and even then...too risky.

not including the possible addition of Kareem Hunt, who then becomes the RB currently on the roster to own in Indy? Zach Moss? Deon Jackson? Evan Hull?

1/2 pt ppr. From week 4 onward, once Kamara is back, who you like rest of season? Please rank these three.

just a standard season long league. No redraft or keeper

If this is a 10 or 12 team league I would strongly consider this because you do not have any stud RBs or stud WRs. I'm trying to figure out how you drafted? Did you take Mahomes in round 1? If so who was your 2nd pick? St. Brown? Anyway...assuming this is true, you are trading away your top pick. But I'd still do it to get CMC and Tua. Tua and Goff are capable QBs this year with upside. And CMC gives you that stud RB that you lack. I'd be more apt to do it if you could get a top 5 WR instead of CMC since it's a 1/2 ppr league and there will be more difference making RBs on waivers as the season progresses more so than top WRs, but that might not be possible.

1/2 pt ppr league. 10 team league I get 4 guys: Kamara, Jamaal Williams, Jeudy, D.London. I give up 2 guys: Dobbins and Ridley the two bench guys I'd have to drop to make the trade work are Z.White and K.Hunt in this league, you start 2 RB, 2 WR, and two Flex spots (RB/WR/TE) My Team: RBs: CMC, Etienne, Mattison, Dobbins, Gainwell/Penny, Z.White, Hunt WRs: Lamb, G.Wilson, Olave, Ridley, S.Moore

Thanks! I appreciate all the insight and I generally agree. This isn't a redraft or keeper or dynasty league. Just a plain old seasonal league.

gotcha. well what if I wasn't dropping those two guys. What if I was dropping garbage to make that trade. Would you say go for it or not?

Anybody have an idea why the Ravens aren't pursuing Beckham? They need a WR way more than any other team he's been linked to, Balt is def a playoff contender with elite QB and great coaching. why not the Ravens? Any guesses? ((esp now that desean Jackson is hurt, big surprise, and Andrews still not right)

prior this week, most had CMC as the undisputed top RB rest of season. Then Mitchell returned and ate into his carries (substantially) and Shanahan then admits after game that he'd like to see a 50/50 split between CMC and Mitchell going forward. So...... I still think CMC's value is very high in that offense. I have D.Cook and Barkley as my top 2 RBs. 1/2 ppr. Would you try to trade either for CMC? I'm hesitant but thinking about it, esp Dalvin Cook after his big game. I'm not sure he has quite the ceiling that CMC does. He is the bellcow for Minn but he's only topped 100 rushing yards twice this year and his rushing volume (touches) is not super high. Could be close to what CMC's is per game going forward. For ex, last week Cook carried it 14 times. CMC also had 14 carries (but more receptions). Feels like CMC may have a higher floor. Would you trade Cook to get CMC?

update: trade got rejected with the note "let me wait one more week to see how CMC/Mitchell usage shakes out. If they split again with similar volume for CMC I'll consider Cook for CMC" . I expected this. But still he considered it for 5 days. He's a stingy owner. I bet with more gunslinger owners, CMC could have been had this week.

Yes I will, bro. I put the offer out two days ago and the owner has not accepted or declined it. He is thinking it over. I'll update. I expect him to reject it but it's telling that he's been thinking it over for 2 days now. Moral of the story---if you have a top 5'ish RB and you want to try to get CMC I think it's possible in some leagues. Try it. even if only 25% of the offers are successful, that's good.

nah. Jackson can easily get him the ball. His arm is solid. He'd be open a ton cause Balt run game is solid and Lamar can run it and Andrews takes coverage. Beckham would have at least 20% pass volume and high air yards

correction: "throw **him the ball" Lamar can get him the ball as well as Dak, with less competition for targets on the outside

exactly. this. This is why I'd try to trade to get CMC and hope the CMC owner doesn't see it this way and is worried about CMC splitting with Mitchell. But I agree with you--CMC's floor is extremely high even if he is splitting. I also see chatter about CMC's injury risk..Yes, sure. But him splitting actually reduces his injury risk...esp above the risk Cook and Barkely have with their workloads, esp Barkely who is a huge injury risk as much contact as he is. I mean last week he was hit over 40 times.

I doubt it's about money…prob has to do with his lack of desire to go there versus other spots to play with dudes he likes, like Dak.

With the Dak injury, would you try to get Lamb for Sutton? Or keep Sutton? Half ppr

well Shanahan just did the exact opposite and used him a split, and it worked great. Mitchell looked great. There are gonna be CMC owners who will deal him for Cook. Hell, Weepaws above admitted said he would. I hear that you would not, but people will. That's why I'm asking. Forget my two guys (Cook and Barkley). The point is that after last week CMC's position as the RB1 ROS may be vulnerable. Folks might want to try to nab him. I'm not wrong about that.

Right, I conceeded that point in my post. I do wonder if CMC and Cook will both have about the same number of touches. If they are even remotely close (and I think they very well could be), I'd prefer CMC. I see CMC outproducing Cook in the pass game even with Mitchell playing, so it really comes down to whether Cook can be more efficient with his carries than CMC will be. I think it could be very close.