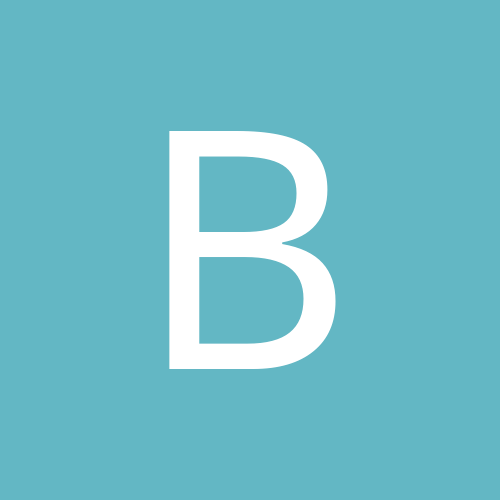 Content Count

1,031

Joined

Last visited
Everything posted by bfros
Anybody have an idea why the Ravens aren't pursuing Beckham? They need a WR way more than any other team he's been linked to, Balt is def a playoff contender with elite QB and great coaching. why not the Ravens? Any guesses? ((esp now that desean Jackson is hurt, big surprise, and Andrews still not right)

prior this week, most had CMC as the undisputed top RB rest of season. Then Mitchell returned and ate into his carries (substantially) and Shanahan then admits after game that he'd like to see a 50/50 split between CMC and Mitchell going forward. So...... I still think CMC's value is very high in that offense. I have D.Cook and Barkley as my top 2 RBs. 1/2 ppr. Would you try to trade either for CMC? I'm hesitant but thinking about it, esp Dalvin Cook after his big game. I'm not sure he has quite the ceiling that CMC does. He is the bellcow for Minn but he's only topped 100 rushing yards twice this year and his rushing volume (touches) is not super high. Could be close to what CMC's is per game going forward. For ex, last week Cook carried it 14 times. CMC also had 14 carries (but more receptions). Feels like CMC may have a higher floor. Would you trade Cook to get CMC?

update: trade got rejected with the note "let me wait one more week to see how CMC/Mitchell usage shakes out. If they split again with similar volume for CMC I'll consider Cook for CMC" . I expected this. But still he considered it for 5 days. He's a stingy owner. I bet with more gunslinger owners, CMC could have been had this week.

Yes I will, bro. I put the offer out two days ago and the owner has not accepted or declined it. He is thinking it over. I'll update. I expect him to reject it but it's telling that he's been thinking it over for 2 days now. Moral of the story---if you have a top 5'ish RB and you want to try to get CMC I think it's possible in some leagues. Try it. even if only 25% of the offers are successful, that's good.

nah. Jackson can easily get him the ball. His arm is solid. He'd be open a ton cause Balt run game is solid and Lamar can run it and Andrews takes coverage. Beckham would have at least 20% pass volume and high air yards

correction: "throw **him the ball" Lamar can get him the ball as well as Dak, with less competition for targets on the outside

exactly. this. This is why I'd try to trade to get CMC and hope the CMC owner doesn't see it this way and is worried about CMC splitting with Mitchell. But I agree with you--CMC's floor is extremely high even if he is splitting. I also see chatter about CMC's injury risk..Yes, sure. But him splitting actually reduces his injury risk...esp above the risk Cook and Barkely have with their workloads, esp Barkely who is a huge injury risk as much contact as he is. I mean last week he was hit over 40 times.

I doubt it's about money…prob has to do with his lack of desire to go there versus other spots to play with dudes he likes, like Dak.

With the Dak injury, would you try to get Lamb for Sutton? Or keep Sutton? Half ppr

well Shanahan just did the exact opposite and used him a split, and it worked great. Mitchell looked great. There are gonna be CMC owners who will deal him for Cook. Hell, Weepaws above admitted said he would. I hear that you would not, but people will. That's why I'm asking. Forget my two guys (Cook and Barkley). The point is that after last week CMC's position as the RB1 ROS may be vulnerable. Folks might want to try to nab him. I'm not wrong about that.

Right, I conceeded that point in my post. I do wonder if CMC and Cook will both have about the same number of touches. If they are even remotely close (and I think they very well could be), I'd prefer CMC. I see CMC outproducing Cook in the pass game even with Mitchell playing, so it really comes down to whether Cook can be more efficient with his carries than CMC will be. I think it could be very close.

I tend to agree. Barkley just has so so much volume (and talent), although I'd much prefer the SF offense and run game over the Giants. But still, hard to deal him for CMC esp now that CMC will split with Mitchell.

the CMC owner might trade for Cook because he sees CMC in a split backfield now having just been outproduced by Mitchell plus the coach admitting it's gonna be 50/50. There's certainly reason. Plus Cook just flashed. And he's the bellcow on a good offense. I would never offer Cook plus something for CMC. That's too much imo

this is a good question. Assuming Fournette still plays and Swift remains in the picture, there is no obvious answer. I like Detroits fantasy playoff schedule a lot more than the Bucs. So edge there to J.Williams. Also Williams is the CLEAR goaline RB whereas Fournette will remain involved at the goaline, maybe even more so than White. Redzone touches and TDs are what you want. I also think Fournette retains the edge in the passing game over White, so in PPR I don't see White edging out Williams. I'm gonna lean towards Williams because his schedule is better and he gets the high-value touches. Even if Swift eats into things, these two facts stay true. If Fournette continues to maintain his edge in passing work and goal-line touches, that hurts White's upside.

was just offered J.Taylor by a dude who needs to win now for Fournette. 1/2 ppr. My other notable RBs are Cook and Barkley. He said he'll leave it up for 24 hrs. He's hedging that Taylor misses time. Do I take Taylor for Fournette and hope he gets his ankle right, that the Colts don't utterly tank, etc. I'm really eyeing the playoffs in weeks 15-17 and am fine waiting on Taylor until then. But still worry he could be shut down or just stay ineffective. But his upside is high. Thoughts? Hold Fournette or take the risk on Taylor?

Trade decisions around injured guys are so impossibly tricky to get right. I tend to err on the side of not trading for hurt dudes, but it's tough. Another example right now is J.Chase. Do I pursue him in a trade? And at what cost? The guy who owns him isn't gonna sell him low, so ya gotta be willing to take a risk. Or now with Kupp's injury and uncertainty around that, it's so damn hard to know what his actual value is versus his perceived value.

I sat on the offer and then practice report came out that Taylor was going to practice and then dude pulled the trade, so I didn't get it. I'm kicking myself for missing that. So close to pulling the trigger, too. At least Fournette's injury isn't season ending and I do have White, so I'm ok.

If Allen sits, who you like more, Brissett @ Mia or Keenum vs Minn ? Both Mia and Minn are both good matchups for QBs

I'd try to add Pickens, Samuels, and Hardman in that order, but I would not drop Allen unless you are in a must win game to not miss the playoffs and there is literally nobody else on your roster you can drop instead.

Who you want rest of season? 1/2 ppr

I'm not sure. They both have competition. Swift more so at the goal line. They both seem to have a similar floor right now and that's with Swift getting less opportunities. I think Swift has a higher ceiling because he is simply more explosive. And if his usage increases I think he will clearly be better even without the same amount of goal line opportunities as Fournette. I tend to chase the player with the higher ceiling so I'm leaning Swift.

So you don't see R.White emerging even more and hurting Fournettes value? Lenny looks very slow to me

Which one you like rest of season (not just this week). I am 7-1 and will likely make playoffs, so I'm especially eyeing weeks 16 and 17 in my league. 1/2 ppr. Swift not yet back to full health but getting closer and has obvious big upside, esp in PPR. Playoff schedule: @Car, Chi (very easy, esp week 17) Sanders on better offense. Playoff schedule: @DAL, NO (and hopefully Phi not resting their starters in week 17)

Yes he practiced. He did not suffer a set-back. no new injuries. Det is easing him back slowly. Very slowly. I suppose my question is mostly about the risk of trading for Swift now while his value is still relatively low to his perceived potential. Even in games where he is limited and not receiving goal-line work, he is still producing. Great offensive line. Hockenson gone, so maybe more short-area targets. Just wondering if I should get out now on someone like Sanders and grab Swift before his value shoots past the Miles Sanders trade level. I'm also eyeing end of season matchups since my record is 7-1. That said, his value could tank, but I **only** see that happening if he gets hurt again. I am not afraid of J.Williams or limited touches over the next couple weeks. he is exlosive and his touches will increase if he doesn't get hurt again.