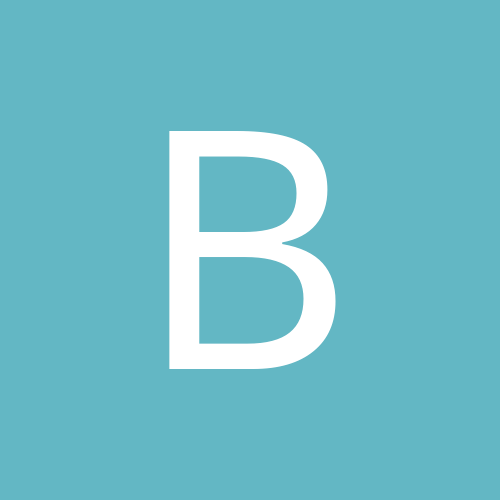 Content Count

850

Joined

Last visited
Community Reputation
42
Excellent
Does it make sense to trade away Ronald Jones for Sermon? I own E.Mitchell and would like to lock up the 49ers backfield now that Mostert is gone. My lineup is below. I figure that given my RB depth, I'll prob never start R.Jones unless Fournette gets hurt or I have a bunch of other injuries to my other RBs. Should I do this trade or am I giving up too much? If Sermon has great week, I'll likely never be able to get him. RBs: Montgomery, Carson, Mitchell, Henderson, Damian Harris, R.Jones WRs: Adams, Hill, McLaurin, D.Smith

I would not drop Fields. No no. Trade him if you have to once he gets rolling, he'll be valuable. Golloday vs. Chark is a push for me at this point. Take the guy you feel better about. For me it would be Golloday. I'm not big on Sutton. And I think Cooks is good trade bait right now.

I'm not sold on Tim Patrick yet. I know he's climbed up the ranks in DEN with Jeudy out and Sutton struggling, but he only had 4 catches last week despite that. Andrews is proven and they will need him vs. Chiefs and he has higher TD upside. Hard to bench Andrews. see mine, please:

it's between andersona and meyers for me. I think most will pick Anderson but I like Meyers this week slightly more because he should see more targets. Volume is your friend in PPR. see mine :

Full point PPR. Which of these to start in my flex spot? Ordinarily it would be McLaurin without question, but his QB situation scares me. Which one? McLaurin (vs. Giants) [Bradberry will cover McLaurin, but Giants overall not great defense] Devonta Smith (vs. SF) [Goff was able to throw it easily and often againt SF last week]

even though Williams is the #2 on his team whereas Davis and Smith are the top guys on theirs? You think Chargers gonna throw that much? Can Williams stay healthy for once?

All three are available. Can only pick up one. PPR. Cory Davis, Devonta Smith, Mike Williams Which one for the rest of season? I'm leaning Davis.

I've offered him Montgomery straight up for Zeke. Offer went out this morning. He's been sitting on it, so I know he's thinking about it. Maybe I offer Mostert and Harris for Zeke? See if he likes that more? Or maybe Carson/Harris for Zeke. Is that giving up too much??

you wouldn't give up Montgomery or Carson in a one for one trade to get Zeke??? Seriously?

so if I'm understanding AxeElf lingo, you are saying Carson/Harris is too much to spend to get Zeke???

guys, I have Damian Harris, not Najee. I would not trade Najee for Zeke at this point. I offered Montgomery for Zeke straight up. Will see how he reacts. May also offer Carson + D.Harris for Zeke.

Gonna throw out some offers for panicky Zeke owners. Here are the guys i'm willing to trade. I'd do a 1-for-1 trade or 2-for 1. If you own Zeke, would you take any of these guys, or combo of guys, for Zeke? Help me figure out what an attractive offer would be? Montgomery, Carson, Henderson, Mostert, Harris McLauring

R jones looked bad last night. Fournette clearly started. Rojo was benched after fumble whereas Fournette's rock hands drop that led to interception did not result in any benching. Felt like Fournette was their guy. Gio in on all 3rd downs. I may be out on Rojo, esp that I'm in a PPR league. Which of these guys would you drop Rojo for? All are available right now. Need to grab one ASAP Z.Moss (Bills don't run much, Singletary seems to be the lead dude) Mattison (instant high end RB if Cook gets hurt) T.Jones (instant high end RB if Kamara gets hurt) Coleman (starting for Jets, but a few other guys there including M.Cartner nipping on his heels; mediocre offense) Lindsay (will rotate with Ingram and Johnson; terrible offense) M.Hardman (I own HIll so if Hill goes down Hardman could be big plug in) Thanks! Feel free to rank your top 3 of this group.

there is absolutely zero chance Ty'son Williams holds off Bell and/or Murray (if they sign Murray). None. He is just not good enough. Perrenial practice squad undrafted dude. So Bell is the back to own now I think, and maybe Murray if they sign him. Now that doesn't mean you want to own/start Bell or Murray. They may be washed up. Who knows.