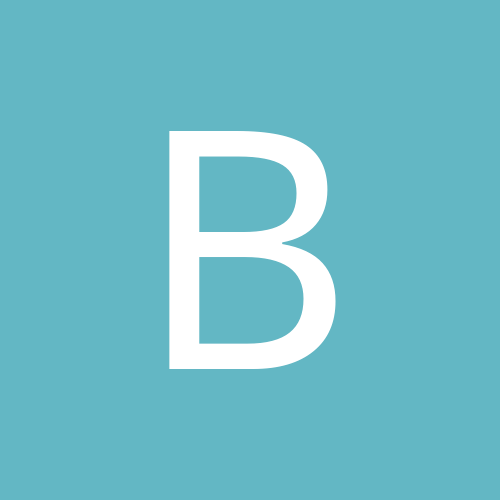 Content Count

1,053

Joined

Last visited
Community Reputation
53
Excellent
The Ekeler owner just offered me Ekeler for Jacobs. Do I take it? 1/2 ppr. I've already clinched a playoff spot and a bye, so I'm really only concerned with weeks 16 and 17. Their schedules those 2 weeks: Ekeler: Buf, @ Den Jacobs: @KC, @Ind Ekeler looks a tad slow and maybe nagging injury, but better offense and easier playoff schedule. I'm worried about Raiders offense in general and the week 16 matchup @ KC could be rough, although he did just have a good game against them but that was because of one huge 60 yard run/TD. Without that it would have been a bad game.

If you'd like a really sharp analysis of the way Baltimore used Mitchell last week, listen to the analysis here on Beyond the Box Score (CBS). It's from the 30:50 mark until 33:50. Just scroll to that section. Good stuff.

Not true. He was used early in the game. 5 carries in the first half, 4 carries in the second half. Rotated with Gus. He ripped off his two long runs in the 3rd and then 4th quarter. J.Hill was used on a bunch of carries late in the game after it was out of hand. It was Gus and Mitchell. Mitchell looked much more explosive to me. Hit 21 mph on his best run, which is a record for all Ravens runners this season. Only downside is the crowded backfield.

...is leaving the station.

That ranking of Shaheed was before Josh Palmer being OUT was confirmed

1/2 ppr. Palmer is out for Chargers, so Johnston should see more snaps. Which one?

What do we know about his knee injury? I know he's on IR, but did they ever release any specific information about the nature of the injury? Do we know anything about what he did to the knee? Can't decide whether to try to make an offer for him unless I know something specific about the injury itself.

I think he's def worth a stash. I picked him up and threw him into my IR spot as soon as Dobbins went down. Mitchell has juice and is far superior to any tailback they have. The problem is that the Ravens have a history of being totally ok with using old veteran RBs or committees...so Mitchell's path to feature back status is very capped.

I saw on the ticker that Etienne had some kind of injury late in the 4th and was questionable to return. I don't think he came back. Anybody see this? ANy info on this?

My other WRs are Lamb and Olave, so I am okay. But yes, all of this depends on how long Kupp is out. I get that. Are there other possible trade targets for G.Wilson? I want to move him, esp while his preseason hype is still somewhat high and he had that acrobatic TD catch in game 1. I'm thinking of guys like D.Adams, Higgins, etc....I will not trade down...just looking for someone near him in the preseason rankings that may have had a tough week 1....

If I'm the G.Wilson owner and I can somehow trade away Wilson for Kupp, do I do that? I'm concerned that Wilson is gonna struggle big time with Zach Wilson as his QB. Kupp is the injury risk, though, but his upside is far superior to Wilson's at his point if both are healthy. Do I go for that trade or hold G.Wilson?

fwiw, I picked up Evan Hull. I like him more than Jackson for sure, and it's close with Moss (Moss has never been special). Steichen isn't loyal to last years guys. Here's an interesting piece pumping up Hull. https://www.si.com/nfl/colts/news/anthony-richardson-evan-hull-colts-best-qbrb-option

When Taylor went down last year, the Colts used Moss as the primary early downs guy. Moss had a few nice weeks and a huge massive week 18. They used Jackson primarily as Moss' backup and as the pass catcher. In the pre-season games this year, Jackson has started ahead of Hull, prob cause Hull is a rookie.....so right now, assuming they do not sign Kareem Hunt, I'd say they will rotate Jackson and Hull, with Jackson getting the start and slight edge. But once Moss is back (maybe week 2 or 3?), then Moss should be the guy with Jackson catching passes and Hull factoring in. But Hull could easily take over this backfield by mid season...he was a true 3-down back at Northwestern and he may be better than all of them. It'll be a hot hand approach.

exactly. It's the first--he's likely healthy enough to pass a physical and play or they would never have been asking for a 1st rounder. He's now on the PUP because there's a massive rift now. he's steaming angry that there were solid offers but the Colts refused to accept them...so he's likely told them he won't play....so they'll stash him on IR to keep him healthy and likely continue to pursue trade options before the NFL trade deadline. The Tue 8/29 deadline was just an artificial Colts imposed deadline before roster cuts. He ain't playing again for the Colts and could just sit the whole year if an acceptable offer doesn't come in. I don't see how anybody would draft him before round 5 or 6 at this point, and even then...too risky.