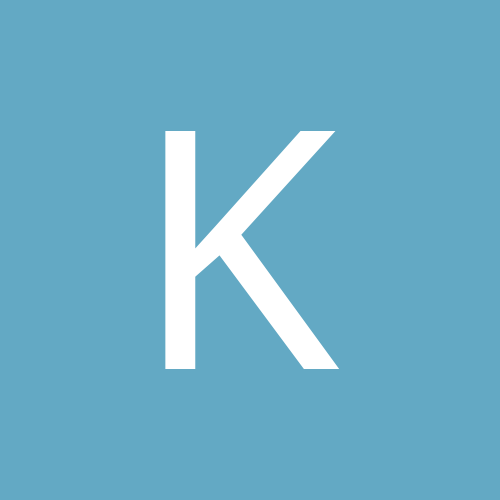 Content Count

146

Joined

Last visited
Community Reputation
10
Good
Starting Fitz with confidence in a 2QB league. I want to believe

Even against TB? They held McCaffrey in 2 games, seems like a trap matchup

Anyone rolling Marlon out this week? Coming off of injury and up against a tough run D. I find myself wanting to find a replacement.

Guice, Mixon, Penny, Mostert, and Conner that order is my initial impression. Anyone feel strongly about another order?

Brady has proven himself to be the goat... that being said, the patriots won 10 games with Matt Cassel as their starter, so there's obviously a system in place doing more than its share of the work.

knight11e replied to EternalShinyAndChrome's topic in FFToday Board

I take whichever action helps me more. I'm only interested in winning, not managing other people's teams. I also do not feel the need to lecture people about how much time they should be spending on a hobby.

Was starting Walker until this week when I threw Everette in there. He's got RB issues, especially this week, so I threw out a James White and Damien Williams for Hooper Hail Mary. See how desperate he is.

Aren't there always a few games mid-season where Andy Reid makes inexplicable play calling decisions before coming to his senses? I feel like it has happened numerous times in the past.

I need a TE, and another team in the league has Kelce and Hooper. He needs RB help, and I'm having trouble deciding who to offer. I have LeVeon and Barkley locked in, so the choices to trade are: Chris Carson or Josh Jacobs Carson has been on fire, but still has his bye and looks to have a moderately difficult schedule coming up. Jacobs looks to have a cake schedule and has already had his bye, but his usage has been spotty. Also I play against this owner in week 8, with Carson at ATL and Jacobs at HOU. What do you think?

I start Minshew for one game...

I didn't say I was dropping him, I just wanted to know if other people saw a dire enough situation to warrant doing that.

With the injury and the QB situation, is anyone planning on starting him any time soon? Anyone just dropping him?