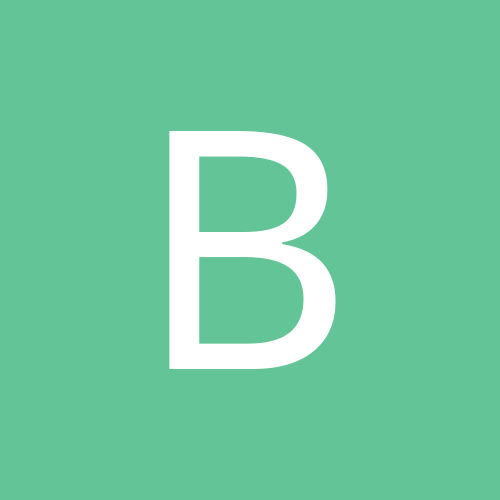 Content Count

7,376

Joined

Last visited

Days Won

5
Everything posted by Baker Boy
Officers with Washington, DC's Metropolitan Police Department arrested two pro-life protesters early Saturday morning for attempting to write "Black Pre-Born Lives Matter" in chalk in front of a Planned Parenthood facility even though representatives of the groups' Students for Life of America (SLA) and the Frederick Douglass Foundation (FDF) said they had the necessary permit to do so. According to SLA and FDF leaders, the organization had received a permit to paint "Black Pre-Born Lives Matter" with temporary paint on the street at their event directly in front of the abortion facility. "We were told verbally that we would not be prevented from painting and what kind of paint to buy," said Students for Life spokesperson Kristi Hamrick in an email to the Washington Times, adding that the group was told to use non-permanent tempera paint. https://www1.cbn.com/cbnnews/us/2020/august/dc-police-arrest-pro-life-protesters-for-chalk-messages-of-black-pre-born-lives-matter

HARRISON BERGERON by Kurt Vonnegut a short fiction dystopian vision of this subject where all people were handicapped in life to make everyone equal.

But not always: A handicap race in horse racing is a race in which horses carry different weights, allocated by the handicapper. A better horse will carry a heavier weight, to give it a disadvantage when racing against slower horses. The skill in betting on a handicap race lies in predicting which horse can overcome its handicap.[1] Although most handicap races are run for older, less valuable horses, this is not true in all cases; some great races are handicaps, such as the Grand National steeplechase in England and the Melbourne Cup in Australia. In the United States over 30 handicap races are classified as Grade I, the top level of the North American grading system.

Diversity has nothing to do with merit. Diversity has nothing to do with quality. Diversity has nothing to do with how well you do your job. Diversity has nothing to do with anything except surface window dressing. And, yet, it is a defining, dominant characteristic as far as the Left is concerned

The NFL supports these people and their cause and you support the NFL so you are also a hypocrite. You are also supporting their cause, don't you see it? Actions speak louder than words and the bottom line is that you really don't care that much.

You need to stop complaining about what is happening because you are supporting the cause you are complaining about. The NFL has given you another challenge to stand up for what you believe in and you have once again failed. Watch your games but stop complaining about BLM, defund the Police, etc. because you obviously don't care that much. You can justify it anyway you want but your voice will be heard in the ratings.

And it is Black males between the ages of 15 and 35, 3% of the population. I don't understand why the rest of Black America Stands behind them.

In Babe Ruth's 1916 season as a pitcher, his record was 23 Wins and 170 Strikeouts, with a 1.75 ERA, 9 Shutouts and 23 Complete Games - a very impressive mark for even the best pitchers in baseball.

Most of the NFL players today couldn't even compete In the old NFL. The players today are soft and are an embarrassment to the game. Do you really think what they are doing is true completion. It is entertainment, nothing more. They even bargained for limited practice in the CBA. Players used to play both sides of the ball and special teams including kicking. Now they take themselves out because they " need a blow".

Don't forget Separate but Equal!

I read they have him on video damaging Federal property. You do t have to catch people in the act.

The NFL can do whatever it wants and the FF board will continue to watch. No harm no foul.

Talk about income inequality! Census Bureau: 5 Richest U.S. Counties Are D.C. Suburbs; 10 of Nation's 20 Richest Counties in D.C. Area https://cnsnews.com/news/article/terence-p-jeffrey/census-bureau-5-richest-counties-still-dc-suburbs-10-top-20 Your tax dollars at work!

In voting for the Iraq war almost 40% of Democrats voted in favor of the war with 82 Yaes, 126 Naes and one abstention.

Should today's athletes be docked because they play with rules that favor the offense. How about the no zone defense in the NBA, should that era be docked?

A US Citizen—whether he or she is born in the United States or a naturalized citizen—cannot be deported from the United States. After all, the United States is their home country, so it wouldn't make sense to deport them to another country. However, there are situations where a naturalized US citizen may be stripped of their citizenship. If that happens, he or she could be subject to deportation from the United States. This is rare, but it can happen when a naturalized citizen renunciates their US citizenship, is convicted of treason, or commits fraud during the naturalization process.

I didn't see that in your post.

What did he say that was racist?

The LAPD is 43% Hispanic and 35% White.

And what do you think Ruth was, a fine tuned athlete? He was playing against his peers just like today's athletes.

Our government is the number one reason racism still exists in this country. When you divide the population into groups and give one group advantages over another there will always be resentment. Now the government is creating more and more sub groups, I believe the only people in this country who are not a part of a protected group are straight white males non veteran atheists between the ages of 18 and 40 and some of them fall into sub groups. Can anyone think of any others?

It is all a careful plan to get rid of the Orange Man, ruining the economy was their only hope. The Dems created the Housing bubble to get Obama elected and no one will talk about it. It is tough to beat the Deep State.

40 years in government and he has never heard of the Separation of Church and State. Sad!