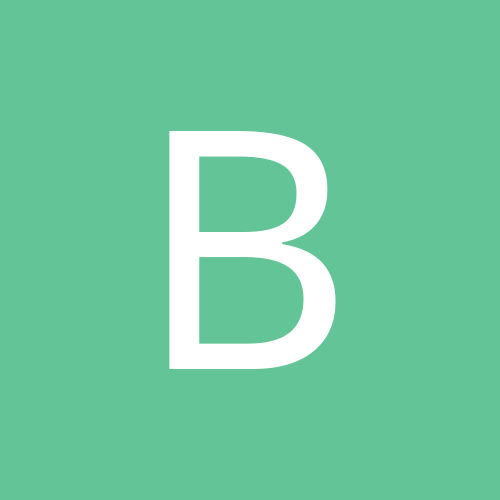 Content Count

6,838

Joined

Last visited

Days Won

5
Community Reputation
591
Excellent
Yes, but I find Farmers much more interesting and knowledgeable than celebs and pro athletes. I also feel a Farmers opinion is more important and honest than celebs and pro athletes.

Feb. 2, 2020 Oxiris Barbot, New York City Health Commissioner: The risk to New Yorkers for coronavirus is low and our preparedness as a city is very high. There is no reason not to take the subway, not to take the bus, not to go out to your favorite restaurant, and certainly not to miss the parade next Sunday. I'm going to be there.

Why should they, the Government can't wait to give them money in their time of need.

Yes, only I got tonsillitis every year until they threatened to take my tonsils. I believe this is the healthy norm not the exception.

In 2017, it was estimated that 435 000 deaths due to malaria had occurred globally, of which 403 000 deaths (approximately 93%) were in the WHO African Region. https://www.who.int/gho/malaria/epidemic/deaths/en/

Who cares? Stars get coronavirus tests, raising concerns of inequality https://www.foxnews.com/entertainment/stars-coronavirus-tests-inequality-concerns-raised

Rams released RB Todd Gurley with a post-June 1 designation. Gurley just signed a "four-year, $60 million" extension in July 2018. The Rams spent weeks trying to trade Gurley but could not find a taker for his albatross of a deal. Even with the post-June 1 designation, the move provides only modest salary cap relief ($5.5 million this year). It was prompted by a $10.5 million roster bonus that was about to come due. The Rams benefit more in terms of real cash than salary cap. Gurley was cruising along as one of the best non-quarterback offensive players in the league until ankle and knee issues began to slow him down in late 2018. He was not himself in the playoffs and the reduced form carried over to 2019, where he averaged 3.8 yards per carry. Although he is still only 25 years old, Gurley's knee issues are chronic. His release further gluts the running back market. RELATED: Los Angeles Rams Mar 19, 2020, 3:46 PM ET

A notification from where?

The Spanish flu pandemic of 1918

Hopefully the primitive high-five will go away! It is soooooo 2000 BC.

"We need to give the response to the virus our full attention," said Jennifer Nuzzo, an associate professor at Johns Hopkins Bloomberg School of Public Health. "But we're following every rabbit that pops out of its hole, as opposed to trying to prioritize responses that have the most impact." https://www.nytimes.com/2020/03/16/us/coronavirus-hype-overreaction-social-distancing.html

Senator Ben Sasse (R., Neb.) slammed House Speaker Nancy Pelosi (D., Calif.) and Democrats for reportedly trying to ensure federal funding for abortion as part of the coronavirus economic stimulus plan. "While schools are closing and hospitals are gearing up, Speaker Pelosi is waging unnecessary culture wars. Speaker Pelosi should be fighting the coronavirus pandemic, not politicizing emergency funding by fighting against the bipartisan Hyde Amendment," Sasse told National Review in a statement. "We need to be ramping up our diagnostic testing, not waging culture wars at the behest of Planned Parenthood. Good grief." https://www.nationalreview.com/news/sasse-rips-pelosi-for-trying-to-smuggle-hyde-amendment-loophole-into-coronavirus-package/ You never let a serious crisis go to waste. And what I mean by that it's an opportunity to do things you think you could not do before. Rahm Emanuel

When this ends, and it will end, what changes will society see? Some things will speed up the shift society is already moving toward More work from home More Online schooling Cashiers will be replaced by self checkout other possible changes More people getting flu shots and vaccinations Less close contact with strangers Avoiding people with coughs, sneezing, runny nose, etc People choosing to self quarantine for the flu, colds, etc Nationalization of certain industries

Thanks but I don't see anything to backup your 150,000. I am slow so many you can help me?