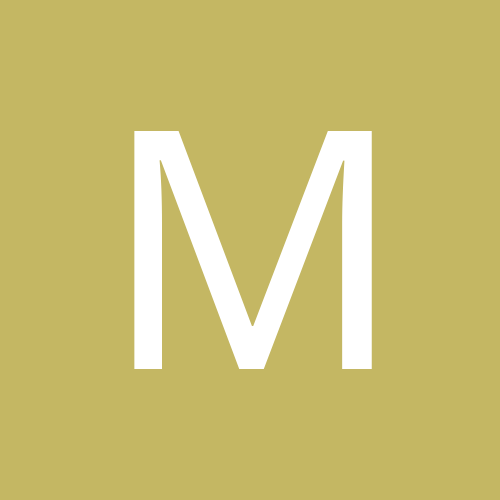 Content Count

304

Joined

Last visited
Community Reputation
3
Neutral
I would go with Duke or Brown, with maybe a slight edge towards Duke. Sounds like David Johnson is going to miss the game, and Duke's pass catching mixed with workhorse duties could be enough to get you the most points. Brown has a good matchup in what should be a shootout game, though. Slayton has a worse matchup (Darius Slay) + Daniel Jones as QB + Sterling Shepard has been taking some of those targets. Good luck to ya.

Thanks for the feedback! I think I agree, so I might see if he'll throw in another player or something. Maybe Hopkins and Devonta Freeman Chase Edmonds for Robinson and Amari Cooper? Freeman just got moved to IR

Also his other relevant pieces are: RB Derrick Henry Alvin Kamara James Robinson Zack Moss JK Dobbins WR DJ Moore Corey Davis Brandon Aiyuk Nelson Agholor Amari Cooper Laviska Shenault Jr. Allen Lazard

- Trying to move DeAndre Hopkins to get some much needed help at RB - Initial trade offer from Robinson owner is straight up Robinson for Hopkins - In our league, Hopkins has only scored 1.9 more points up through Week 9, so is this more fair than it sounds on paper? - Full point PPR league My relevant pieces: RB CMC Giovanni Bernard Chase Edmonds Devonta Freeman Le'Veon Bell Wayne Gallman Jr. WR DeAndre Hopkins Travis Fulgham DeVante Parker Sammy Watkins Jarvis Landry He's open to other package deals. Also before you ask, my team has been derailed by IR injuries this season That explains the wonky lineup.

Looking at your lineup, I can't really imagine one area where it'd be worth it to improve at the cost of Thomas. Maybe shop him around and see if you can get a desperate manager to overpay. That will be tough since MT hasn't done anything this season, but you might still have a chance. Otherwise probably better to hang onto him.

I think you might be okay playing Bell. They'll probably be leading, so they might play him a bit more than they normally would just to get a feel for how he looks and all that. Plus he might vulture a goal line TD. Hopefully this pick isn't what wins or loses the game for you. Rough luck with the roster limits.

Standard scoring, non-PPR. Lost Mixon and my usual backup has a bye. Start Damien Harris (v. 49ers) or Leonard Fournette (v. Raiders)? Thin waiver wire (12 team league). Next best options are James White and La'Mical Perine. Thanks!

I would cut Brown. Yeah he wasn't 100% healthy in this most recent game, but even with Akers out, Brown still lost the touches battle to Henderson by a huge margin (21-7). Along with that, Henderson has been having big games, so he's probably going to get even more of the workload. Gaskin has also been getting an increasing workload, and he way out-touched Breida and Howard. I think dropping Brown for Gaskin would do you better in the long run than hanging onto Brown.

There are few constants in this life, but the insight of weepaws on the FFToday forums is one we look forward to. Hope all is well my friend. Definitely agree with the assessment. Haven't had much luck getting good replacement RBs due to unlucky waiver/timing. Kelce is definitely tempting, especially with Goedert going on short term IR today, but you're probably right in that I should pass on this. Thanks for the help, all!

Lol fair enough. Yeah, rough RB depth or lack of. Thanks for the input fellas.

Standard scoring non-PPR. I get Kelce, I give away Mixon and Higbee. Worth it? My relevant positions: Joe Mixon James Connor Leonard Fournette Sony Michel Benny Snell Jr. Tyler Higbee Dallas Goedert Thanks for the help!

Thanks everyone! That's what I was thinking too. I'll roll with Stafford and hope for one of his good weeks.

Who should I start here? Pick 1. Bonus 2 points for going over 300 passing yards: Matt Stafford vs Minnesota Ryan Tannehill vs. Los Angeles Chargers Andy Dalton vs. Jacksonville Mitch Trubisky vs. New Orleans Teddy Bridgewater @ Chicago (uhh no) Derek Carr at Green Bay Case Keenum vs. San Francisco Thanks for your help. The reason the options are so bad is because 1) I'm a Brees owner 2) someone snagged my steamer during his bye because I had to drop him (Brissett) and 3) I lost out on two different waiver claims for QBs last night that were better options. Help me crawl to the finish line!

Lol that's what I figured. Personally I would try to trade for Barkley and drop Kupp from the Keeper list. I feel like Cooper and Allen give you enough starting value at WR that you could probably fill in the gaps with a draft pick next season.