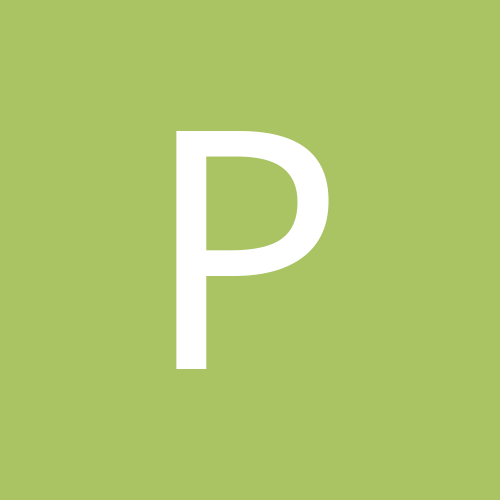 Content Count

487

Joined

Last visited
Community Reputation
16
Good
Recent Profile Visitors
The recent visitors block is disabled and is not being shown to other users.
Branch was called for the same penalty in the Lions game, and the offensive player was the one that lowered their helmet. He never even tilted his head down.

Fock my matchup today! My Tua/Mostert combo was bested by his Herbert/Allen duo. Coupled with his Bills +30 over what I thought was a sneaky Jags start. Needing some miracle play out of White and DeVonta tomorrow.

Seven bench spots keeps the waiver pool pretty shallow, but I did pick up Moss last week. I'll be starting two from Mostert, White, Warren, Gainwell and Moss while Ekeler is out.

Week 1 is in the books, and I'm already combing through the waiver crumbs to stay alive. Dobbins gone. Ekeler, Gainwell, Cooper on the pine. Wilson downgraded by Rodgers injury. Starting RB's Rachaad and Raheem… I'm doomed. Anyone else looking forward to 2024 already?

Apologies. Definitely thought we were referring to Gibbs.

My Fantasy League- 23. ESPN-33. Fantasy Data-34. Draft Sharks-34. Fan Trax-40. FF Today-33. NFFC- 39. Any of these sound familiar?

Hard to make sense of the trade without seeing his roster. As it stands, it's a no-brainer for you. If he's weak at QB and stacked at WR, maybe he's thinking Geno is a huge upgrade?

1st round? Haven't seen that happen in any draft, real or mock. His ADP was mid-3rd when most drafted.

Yeah, he used to use both an angry Indian looking photo of himself, as well as a Glamour Shots photo of his wife. Can't remember which site it was, but someone posted a bunch of his personal stuff on a forum board. He's beloved everywhere he goes.

I'm sure a few of you remember the "trial" a few years ago on the Huddle. Good stuff. https://forums.thehuddle.com/topic/400303-the-huddle-vs-axe-elf-a-grand-jury-hearing/

I pondered this last year when it happened, and I know it's going to happen again this year... Even though 8 of 12 teams are out in our redraft league, ESPN allows for these teams to still put in for waiver claims. The site lists them as "playing" an opponent, but the results of these matchups mean nothing. Because the claim list is worst to first, this allows for any of these owners to block the remaining four playoff teams from the couple of waiver gems that typically surface this time of year. I 100% guarantee that, come tomorrow morning, at least one of these teams will have made a roster move. When it happened last year, the owner who did it told me that he was purposely screwing with the playoff teams. He said he was "playing 'til the final whistle", and was unapologetic for his actions. I contacted ESPN prior to setting the league rules for this year, and was told that there is no way to "freeze" the non-playoff teams out of managing their teams past week 15. Personally, I see no reason why ESPN even allows for this to happen. Opinions?

Appreciate everyone's input. As I stated from the beginning, my intent with the post was to see if anyone would have treated this differently. I upheld the trade. I think the biggest issue is that the website shuts down its own process at the deadline. Had the trade been much more lopsided, and closer to the deadline, the moral dilemma would have been greater.

I've come to see that league vote probably isn't the way to go. We do allow for a trade to get "pushed" through before the 48 hour window. If the owner can get 7 of the 12 to vote yes, I will process the trade. But it rarely happens, because if guys see that a competitor is getting help, they just won't vote at all. I was in a keeper league for about 15 years where all trades were approved by the LM unless he could prove collusion. You could keep two player per year, with a three year keeper max. The problem was we also allowed for the trading of future draft picks. Although it wasn't technically collusion, you'd have trades of LT2, Moss, and a 15th rounder for the other guys 1st, 2nd. and 3rd the following year. Both owners greatly benefited, but it became a league of three or four super teams every year.

ESPN's trade deadline was Wednesday at noon. Our league is set up to allow for trades to be voted on by the owners, with a 48 hour voting window. All trades are processed after the window if the league hasn't voted it down by over 1/2 majority. I sent out a notice on Tuesday that the deadline was approaching, and that afterwards, no trades or VOTES, per ESPN, are allowed. A trade was accepted at 10AM Wednesday. Team A, who is technically out of playoff contention but has major RB problems, sends their #4 WR Marquise Brown to Team B for his #3 RB D'Onta Foreman. Team B is in the playoff hunt, and is hurting at WR. On the surface, the trade helps both teams. No evidence of collusion, even though Team A isn't in the mix anymore. The two hours pass between the notification of the trade and the deadline. Three votes are cast, all to allow the trade. ESPN shuts down all trade operations, and the trade is set to be processed at 10am Friday. Now, one owner has approached me, and has suggested that they are not cool with the trade, and that I should use my LM power to allow for the trade voting window to be extended, given the timing of the trade. I said no, but am now wondering if this qualifies an an exception to the rules. Wondering if any of you would treat this differently?