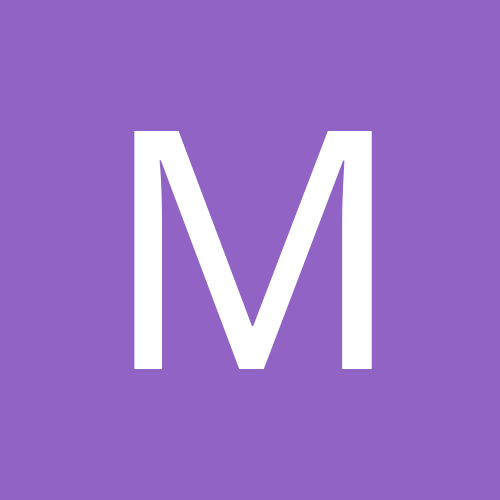 Content Count

407

Joined

Last visited
Everything posted by Mark91G
Guy in my league lost Wilson, Iv got cousins and Herbert he is looking to trade for one. Which one would you rather keep ros ? thanks

Same top 3 if golladay is fit to go

I love the trade for kamara but if I was getting offered it I'd say no. if he will take it defo do it. the move for Jefferson is also strong to be since u have a solid number 2 qb https://www.fftodayforums.com/forum/topic/504113-qb-ros/

Last season hell yes but as above buffalo arnt leaning on Diggs as much so don't think that gives u the start wr u are looking for https://www.fftodayforums.com/forum/topic/504113-qb-ros/

I like moss and Hubbard ( like his match up )

50/50 split about the same as I feel in my head ha

Cooks and renfrow but can't help but feel an will have a big game but it's the match up that puts me off

Iv started 2-0 but up against the best looking team this week so every point counts PPR starting Shepard and metcalf at wr spots but need to choose between fournette evans ( with ab out I feel he gets tbs attention again this week ) Robinson Who's caught Only about 50% of targets and fields is starting or Osborn who has done a lot with what's been thrown his way so far while am here Pitt's or cook this week at TE? happy to answer anyone's just leave the link thanks

Thanks guys. Any thoughts on cook or Pitts both got good match ups

Both are 2nd or 3rd wrs on their teams but have done well in the first 2 games. You think either a hood week to week flex plays in PPR for reasons unknown guy dropped t.Patrick but he has only seen 4 targets in both games but tds in both.

The way he is playing that's a trade that will strengthen your team even tho you are given up a lot.

I wouldn't either. Given the best player in the trade

I still feel am light at wr and looking at a trade for Shepard not sure if am jumping early on him but he has produced and as it stands he is the wr1 on the team, I get that may change tho what are peoples thoughts on him ? The guy is stacked at wr and am not looking at given up to much for him

PPR format need one for my flex L.fournette M.Evans E.Mitchell Singletary thanks

PPR was reading fournette for claypool. As am rb heavy wr light. but guy got cold feet after a convo with another owner who want claypool. That's all I'll say ha leauge seem pritty high in fournette which am not. What level of player do you think he is worth in a ppr league ? juju was offered and I think a if I sweated it slightly I could get Shepard from one owner who is very wr heavy. M any advice

PPR league but weak at wr and another guy is looking for a half decent / starter rb at rb I have cook , Chubb , singletary, fournette and just got Mitchell of waivers. was going to offer fournette or Mitchell ( although am scared he turns it on in the rb1 spot now ) do you think it's worth it or can I get better

Thanks Iv offered. so do you guys think that's a solid move for the season ? My only issue is bucs look high powered and fournette will score points each week. claypool is wr 2 on a offensive that is great when rolling.

Thanks He seemed keen when I suggested it. And I feel fairly stacked at rb just now and do think claypool will score a fair amount most weeks

PPR league need 1 te either Kmet or pitts ( love Pitt's but everyone has him lower ranked this week ) need 2 wr from R.Anderson , m.evans , d.metcalf, a.Robinson thanks happy to help with your guys

You high on firkser this year ? He is the starter no doubt but heard they had skit if doubts around him due to his blocking On a run heavy team. he is taken but I feel I could get him for not to much due to his other options

I swapped out kmat for cook. Iv had a love hate relationship with cook which is why I avoid him lol but no place for that in fantasy. I still feel Pitts is a big player this year

I'd Sutton and mostert just as I try keep my options away from 1 team. But ninners are the better match up for sure

Top 3 left are ebron cook okwuegbunam ( possible starts just now ) if you can name who I think is still there but that's the best I see. I can name everyone

Evans for me but a good problem to have

thanks guys Best on the wire is ebron who I can pick up but I do feel Pitts is the real deal. is ebron a better bet this week ? and tbh took a chance on kmet as I think he could see a lot this year. also to pick a 3rd wr out off a.Robinson, r.Anderson or Shepard who u taking ?