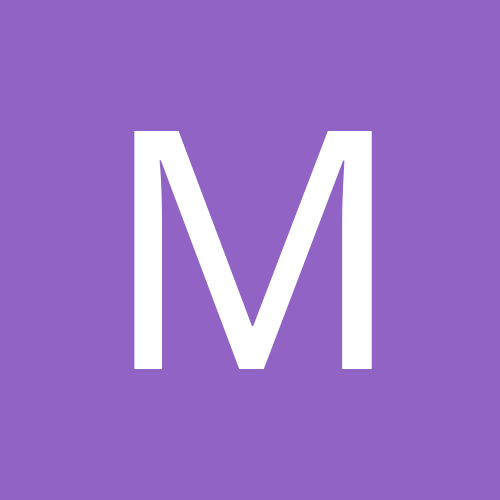 Content Count

432

Joined

Last visited
Everything posted by Mark91G
I like that line also I have evans ab and Mooney and need to pick one. me I think ab but maybe Mooney with ab carrying a knock ?

I have evans ab or Mooney and need to pic one help ? Stressed

I ha e him and brown would u okay either ? Or swap him for Mooney ?

Hi guys I stream defences but over the last 5 weeks of the season I needed up with both and been rotating which has won me a few games. last game cowboys are playing great and go against Arizona colts against raiders Cowboys playing better but I'd say colts have an easier game? Who you running with for championship game ? thanks

I made it to the final in my league PPR need to get over the line but have mixed options and could do with some help. I need 2 Wr and 2 Rb and a flex from the following. Any advice is helpful Rbs - Cook, Chubb, R.Jones, Penny Wr - A.brown, Metcalf, Mooney, Brown and metcalf both have hard match ups. Leaning towards brown metcalf cook chubb and flex Jones ? happy to answer anyone's in return

Right guys but if a change for me. Iv had d Williams on my bench for a few weeks. now edwards - helaire is out he moves up a few levels for this week. So last decision for my champ final is pick 3 chubb cook R.jones D.willaims r.penny thanks and sorry for asking again

Hi man congrats am in my first this year as well I like what u have my only changes would be around the wr area. As brown may be out and mvs I hope does well but I can see Rodgers not being in the field all game. Gallup and barrois would be the 2 am looking at. but if am honest I'd be torn between them. barrois has been getting a lot of targets if brown is active I'd be tempted to replace mvs

That's a killer, but with a qb with no game reps this season it's to big a risk. So Patterson but goes against my don't sit your stars norm

McLaurin fir me to. If I lost with him in my bench that would hurt more. barrois is 2nd choice for me tho

Thanks guys. I do think it will hurt cook but hoping he gets a lot of check downs to keep the ball moving. and now with ab maybe out Mooney might be playing after all ha. I am swaying with penny but I just can trust him on his last few games alone he has the ability but he hasn't been I. the game plan for many weeks for the hawks. set the team and can only hope now ha. thanks guys

Thanks man, I feel it's the best option but also open to put mooney in for metcalf if there is a lot of snow again. also with Kirk out I hope that helps cook for than hurts him

I am playing Herbert in mine. He almost cost me last week but am trusting him for the final

I like Jones against a bad jets d. swift is a close 2nd I think a better back but I'd rather be running against the jets d than tampa

For me I'd pick Jones, chubb and penny I think zeke might not see much. When they went up last week it was 50/50 touches so that worried me. But also u never leave a top pick on the bench. jones has a hood match up and so does penny and if the weather is bad again they will lean on him once more.

Hi guys merry Christmas first off made the play offs need help this week. It's ppr for wr I have metcalf, Antonio brown, d Mooney. Need to pick two? or I drop r.Jones to bench who I picked up when fournette went down and play all 3? Thanks will answer back if u leave link

Thanks guys. Nomad am playing chubb mattison and r Jones just now. have a great Christmas guys thanks again

Hi guys I stream defences throughout the season normally but ended up with Colts and cowboys at some point and have just been swapping them about. Difficult to hold 2 but tbh they have been the difference in a few games in the last run to play offs. but tough call this week in who to play cowboys seem to have the easier match up but I do fancy the Colts against cardinals ? any advice. ( apart from don't hold 2 defences I know , I know ha ) thanks

I'd agree he will see lion share so touches isn't the issue it's the match up. But think he is safe for a decent floor

Thanks a lot if this. I do feel safe with each But you know what ever one I choose the other will explode ha

I assume a few have the same issue. they are dying cook is game time and seems to be more in the he will start side now. but surely with a shoulder dislocation less than 2 weeks ago mattison takes the bulk tonight ? got both in PPR and the league from 2nd and to 7th is separated by 1 game so need to get it right. Who you starting if you had both ?

So did I. Decided I could accept losing by risking cook but would hate it if I lost and never played him

PPR with Chubb out need to pick from D.Williams D.Johnson picked up when I seen browns covid issue Peterson picked up when Henry went down took the gamble happy to answer anyone's thanks

The bonus with Wilson is consistency and low floor.