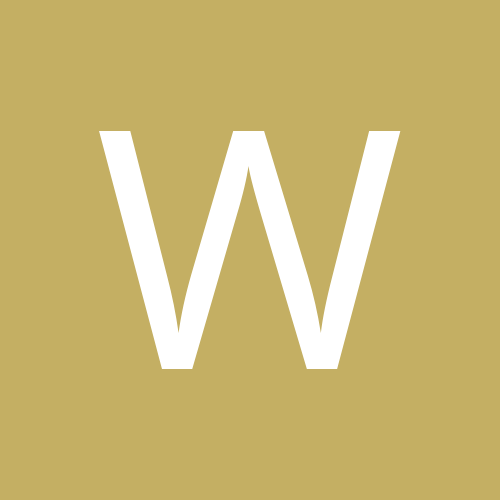 Content Count

111

Joined

Last visited
Everything posted by wolves111
Yeah. Right after he heard todays news...

Not available in my leagues but yeah he's solid. I actually picked up M. Williams last week so people are dropping good players chasing big weeks (the Johnson kid from Clev, both SD rb's, as an example). Not much available but this time of year you might consider a couple lottery tickets like Amendola or Beasley. Nothing flashy but a floor of 8-10 pts. If you really wanna gamble pick up the WR Cephus from Detroit. Apparently Gollaway has decided to take a few weeks vacation. Quintez takes his spot so who knows. Better yet Mr Perpetual Potential Stafford has Covid and the midget Daniels fills in. He's a decent short 10-20 yard passer so a lot of slants and underneath stuff. Plays to Amendola and the kid across the middle.

Yeah I played him as well. Worse part was I played him because he supposedly was one of two healthy RB's, the other being the rookie Hasty. I have Woods tonight to. I'm guessing he'll break his leg...

Someone forgot to tell him eh...

Yeah but he did. Believe me he wasn't the correct choice. Wasn't even the luck factor. It was the refs throwing flags keeping their drives alive the last six minutes to cover the line. And I'm from Philly.

Woods is now questionable for this week. Never encouraging when a player shows up on the IR Saturday morning.

Had an interesting trade to consider. My initial reaction was an absolute no but 2020 has taught me there are no absolutes. Except death. Anyway CMC straight up for Thomas. Two swing and a miss picks injuries aside for one another. So I guess the question is what player is more likely to step right in and produce and finish strong?

I have to play McKissic. It's like washing your feet with your socks on...

Well Pitt is on the road where Ben tends to underperform. On the other hand he was at home last week and garnered 13 points. That's pathetic. Herbert is still a rookie but has a soft schedule ahead. Do I dare bench Ben?

Yeah so you can see why I'm still deciding. For some reason there are players that when benched go lights out (Stafford as an example) and come up short when you play them (Big Ben).

Well it's a shame because you seem to know a little something about FF. But unfortunately you're to much of a fool. It's easier to just block you. Maybe if enough people do it you'll get it. Probably not.

Sounds like two nickels for a dime.

Sadly I have to agree. I have him and turned down Chubb for him a few weeks ago before he got hurt. If he were healthy now I couldn't get that deal.

Hey Lizard. Wanna play some poker?

That was funny. You're still an azz. But funny. Seriously man. I have a cousin who without a doubt is thee most miserable sob alive. If you handed him $2000 he would complain because it wasn't more. He hates puppies, babies, and Christmas. I thought he was unique. I thought

Probably the way you list them. I've taken a flyer on Fitz the last two years and i can attest he is anything but consistent. Same with Stafford. Might just roll with Dalton and hope he doesn't throw multiple picks in the red zone as he seems to be prone to do.

Four tds so far tonight for Herbert. BTW...if William could stay healthy he'd be a beast.

Well week 7 thru 11 he plays Jack, Den, LVR, Miami, Jets. You could do worse as a #2 option.

I have Dak in two leagues. Big Ben as my #2 in both. Picked up Herbert in one league (week 7-11 Jck, Den, LVR, Miami, Jets) and might just grab Dalton in the other as there isn't much available. Big Ben needs to stay upright for sure.

Decent options with all but Minshew. I have Dak in two leagues and picked up Herbert last night after it happened. Would have taken Bridgewater or Tannehill but they weren't available. Still have Big Ben but he seems to get hurt a lot. Not a young buck anymore I guess...

This from a nerd with 24000 posts lol lol lol lol

Yeah I never enjoyed a league that big. Couple of injuries and your toast.