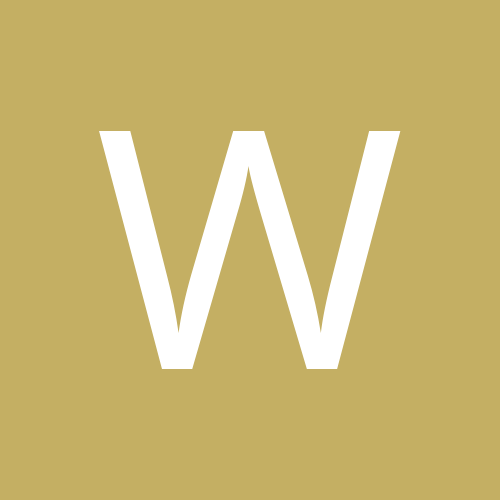 Content Count

399

Joined

Last visited
Community Reputation
45
Excellent
Yeah you're probably right. And I'm as guilty as anyone when it comes to the home team. But at some point success of our teams trumping criminal offense will eventually destroy us.

Just read the charges are misdemeanors. Hard to believe when two lives were lost.

He finished 6th in scoring after being taken first in the majority of leagues I reviewed. Ekeler and Jefferson outscored him as did several QB's. Kelce was right behind him. He had a good year but not worthy of the #1 pick.

So, I did a small sample size review (about 30 teams) of rosters that won leagues in Fuzzy's FF Football leagues this year. There are literally several hundred leagues featuring 10 and 12 team rosters, snake draft, auction, playoff leagues, etc. Some interesting observations. The majority of league winners did not have Mahomes or Allen in the 10-team variety. There were a few on the 12 team rosters but not a lot. It was mostly mid-level guys taken in rounds 4-10. Gives some credibility to weepaws reluctance to draft a QB early. Although there weren't a lot of league winners with QB's taken after the 10th round. It appears in the 12 teem leagues the inability to secure more than one stud rb and wr, because of the watered-down talent availability, it made more sense to draft the top QB's in round 3-4. Not so in the 10 team leagues. They were dominated by teams who waited until after getting 2 rb's and a combination of 2 wr's or Kelce. He btw was on a lot of league winners. I personally passed on him in all of my leagues. Unfortunately. Teams who picked one through three didn't fare well. McCaffrey, Taylor, and Kupp were the main contributors to their struggles. Can't prevent injuries but picking that high and missing is killer. Teams who went wr, rb ,wr and rb ,wr, rb seemed to do well. Teams who went rb,rb,rb did not. WR's in rounds 4-8, and rb's in rounds 6-10, which were mostly rookies and written off veterans like Jacobs, were good picks. F/A tight ends did well. Team defenses didn't seem to matter much nor did kickers as in most years. Derrick Henry and Kelce continued to defy age related performance decline. Tyreek Hill's adp was way too low as was the aforementioned Jacobs. Joe Mixon was drafted way too high. Trevor Lawrence looks like a next QB to breakout. Anyone else have any observations?

As an Eagles fan I'd trade both of them. They lost the SB ,with according to the entire fan base and Philly media, the best roster in team history. Well, if that's true it can only go downhill from there. No one, except for a doctor capable of saving a life, is worth what these two want. Dump both of them.

You bring out the worst in people. That would trouble a decent man. But not someone like you.

Well, I truly hate to agree with you but yeah, it's really ridiculous.

close (x) So, I play five teams in this league including $250 and $150 entry fees which makes for decent payouts. This is the proposed solution from the site administrator. It's pretty painful to digest. I would have preferred just splitting the championship between the two finalists but oh well. At least I'll win two of the leagues. Would have had a shot at four if the game was played but not under this proposal as I was trailing going into the game in two of the leagues. Anyone in a league a different plan? Update: FFF will update the status on fantasy championships as news transpires. Our thoughts are with Damar Hamlin, his family, friends and teammates. For now, FFF will wait until a final determination is made by the NFL to see if the game will be completed. If the Bills vs Bengals game is entirely postponed: Each fantasy championship will be decided by 2 playoff results. 1st result - is the current live scoring. The team with more points wins 1st result. 2nd result - is the combination of what players already scored in the game + 85% of season average. 15% of the game was completed so that is why 85% of season average will be used. For example - Joe Burrow scored 8.3 points. His weekly season average through week 16 is 27.1 points per game and 85% of that is 23 points. Burrow scores 23 + 8.3 for 31.3 points. If both results favor the same team, then the championship is won. If the results are split 1 each, then the championship is split and both teams will split the winnings. 3rd place games: the same will be done for 3rd place games for the leagues that have 3rd place games. The request for payouts and ability to complete the address verification form will be available once a final determination has been made and ALL championship games are determined.

HMMM.. you can see the spec in my eye but not the log in yours I see....

So we can agree then. The two teams in the league championship are co winners. See, that's how reasonable, God loving people resolve things that are absolutely meaningless in our lives. Who cares about the stupid fantasy games. You remind me of me before I had a life altering event. Everyone and everything revolved around my life, my needs. You should try living the life God designed for you instead of the selfish one you present.

It's been discussed ad nausea since weepaws began beating the drum for discounting drafting QBs. He always references the pts per week average compared to the early round selections like Allen. Thats fine in a vacuum but we learned the past few weeks that QB production is not binary. The skill players that surround them are directly affected by their results. D. Adams and J Jacobs in week 16 ruined many a playoff run. J Jefferson yesterday and S Barkley as well did the same. Why? Because Cousins Carr and Jones killed their production. Trusting your fortunes to a double digit round pick or streaming the position makes little sense. Mahomes Allen Burrow and Hurts pre injury are clearly worth the early round investment. You need to look past their individual stats and the stats of the players they affect. Not to deliberately pick on weepaws but his t/e philosophy is just as bad. Travis Kelce scored 100 pts more than the nearest t/e but weepaws would have you draft a scub in the 11th round. Draft players that are the best at their positions. Or the next to the best. Stop listening to the nerds.

I have Davis but the weather could be an issue.

I'm rolling the dice on Hill tonight. It's ironic. I thought drafting players with a lot of dome games and warm weather cities would be an advantage in the playoff months. Should have paid more attention to their schedules I suppose.

Yeah, that's probably the right call. I can envision however Henry getting 40 carries and shortening the game. I guess the same could be said about Miami's run game as Houston couldn't stop a nosebleed. Interesting choice.