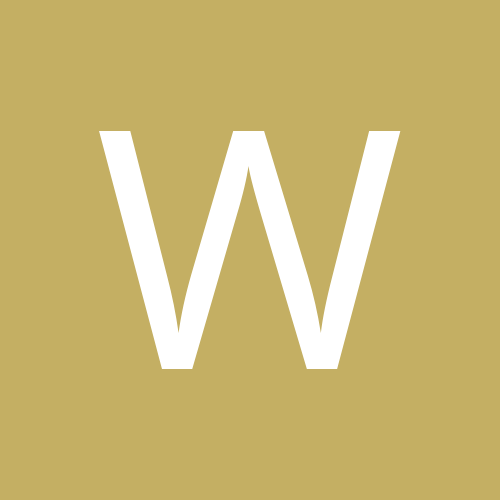 Content Count

188

Joined

Last visited
Community Reputation
9
Neutral
So the rumors are true. You're Alf

Guess you missed it. Reich's influence is the difference. Stop hating. I'm not weepaws. You don't want issues with me.

Maybe a better question is how many shares of Taylor do you own? Reich will need to grind it out if Wentz is out and he's not afraid to run it all day. Watched him here in Philly as O/C. If Taylor can catch a little bit he could have a big year. Mack gets involved and pushes for time it will cost the Colts a lot of cap room for their RB's. Won't happen.

Yeah and a case could be made for Adams or even Diggs which is noteworthy.

Ok so this a first. Typing a reply as a Tornado warning just went off on my phone. Anyway, I've posted a couple times about the subtle shift to WR's this year. What seemed like a silly idea a couple of weeks that I'd take T. Hill third or trade back a few spots to take him now seems plausible. Interesting.

It's the cleanest shirt in the hamper syndrome. That's who will start. They both stink.

Winston is Andy Dalton like. Basically, he 's terrible. Hill will be the QB.

Hill to win 2021 Vulture Award. Be wary of Saints players.

Don't tell me you're one of those azz clowns that believes the Kavanaugh fairy tale? You need to stop watching CNN. Even the National Enquirer makes fun of them.

Six weeks to kickoff. Rogers back. Adams happy. Landscape is changing. So in a full ppr (6 pts for td passes, usual bonus pts, etc.) how you ranking the top 10 players for sheer ability to put up numbers? Not building a team in a snake draft but just top 10 talent six weeks out? Started thinking about it after Axe laid out his projections for Mahomes. Is it as simple as drafting the best players regardless of position? Why that would seem obvious it clearly isn't and has never been. John Elway is a HOF who killed many a ff team. He did enough to win. Brady's like that. He dinks and dunks week to week and then puts up a 50 point game. Anyway I digress. Here's my top 10 Producers. Criticism will be perceived as constructive. Wrong. But constructive. 1- Henry 2- Adams 3- Hill 4- CMC 5- Cook 6- Kamara 7- Mahomes 8- Zeke 9- Taylor 10- Hopkins Fire away...

Yeah I like the picks close as well. Front end or back end.

That's why T. Hill has become an obsession with me. If you're right, pairing him with Mahomes would be fun. But it would be at the expense of getting one of the top rb's.

Yeah my bad Weepaws. It's 10 team ppr. They're the only leagues I'm in. Of the top 10 WR's points per game last year half of them now have issues. Might be prudent to get one of the remaining five. As for Axe drafting Mahomes that early, to me, is a harder decision than keeping the #1 pick. Does getting him at #21 vs a Dak, Murray, or Allen at pick #41 an advantage? AxeElf, would you please share you're reasons for targeting Mahomes that early? I took him early last year and it wasn't a good move. What am I missing this year with the Chiefs?

You know it's funny. I can't remember a year where there is so much uncertainty with the WR's. Even Thomas, Brown, along with the others mentioned. Guess it has me concerned. If I thought I could get Jefferson and Cee Dee at 2 & 3 there would be no hesitation taking Henry at #1.