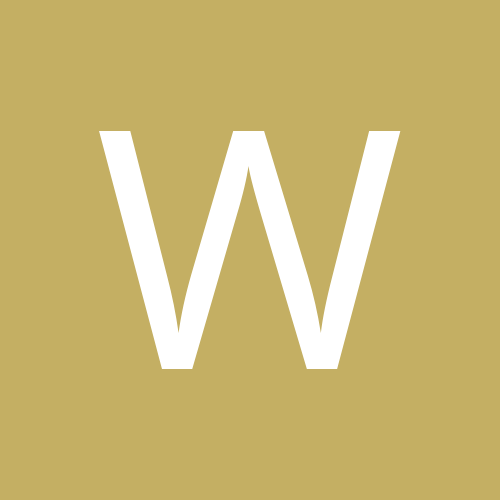 Content Count

322

Joined

Last visited
Community Reputation
23
Excellent
We'll probably never know all the details of Watson's situation. But putting aside those details for a moment I found it curious that the NFL is insisting, according to ProFootballTalk, on an indefinite suspension to shield the league against additional plaintiffs/suits that may come forward. On the surface that makes some sense. But what also makes sense is that the league wants the fully guaranteed contract voided that the Browns gave Watson. My suspicion is that upset the owners more than his appetite for erotic massages. A fully guaranteed $230 million deal sets a precedent that I can imagine has pissed off a lot of owners and GM's. It's a game changer financially. What happens in Cincinatti when Burrows rookie deal expires? Lamar Jackon, Herbert, Allen, as well, will cripple their team's ability to build around them. We'll see more trades like we saw recently with Hill, Brown, and Adams. The cheaper teams that aren't concerned about winning as much as making money, could just replace the QB every 4-5 years in the draft. I'm not sure if the deal can be voided because of a personal conduct clause or if the plaintiffs sue the league or the team, but this issue is far from a resolution. Florio said the trade can't be reversed but the contract is different. The trade is between two parties that agreed to a deal knowing there are ongoing and an undetermined number of unresolved present and future civil cases against the player. The Browns agreed to a contract with the player based on available information, 24 civil suits, and the word of the player and agent. If additional suits are filed, can the team argue they were duped? Of course, the easiest solution for the league is a lifetime ban. That essentially makes the contract null and void. The financial concerns are resolved, their brand is protected, while appearing to care about womans rights. A win, win, win for the league. Not so much for the team and player. I really believe the guilt or innocence of Watson is burying the lead. This is a league that let a player, Leonard Little, continue his career after he killed a woman while driving drunk. You think they care about massages? No, this is threatening the one thing they hold sacred. Money. Just like everything in sports, business, politics, and yes, even some religions. Money. It's the great motivator. Watson and his agent would have been better off taking a standard deal from Cleveland instead of the fully guaranteed offer. He could have taken a suspension of some kind and moved on. Greed is a terrible thing.

Yeah, he could get a lot of targets simply by default. Kamara now facing a civil suit on top of the August court date for assault. Thomas hasn't been reliable since he got paid and as you said the rookie is an unknown. Vegas has their win total at 7.5 and should both Kamara and Thomas be unavailable they'll be playing from behind a lot and that win total will drop. He could have a year like Cooks had with Houston last year. Bad team with few playmakers.

Well that's pretty immature don't you think? For someone who passes themselves off as a believer you might want to revisit the faith You know on second thought do me a favor and ignore my posts. You're just not worth it

So what do you like about Swift vs other available rb's like Montgomery, Barkley, Chubb, that I would be passing on?

I had initially identified Swift as someone I could see myself taking in the 2nd round of a ppr, 10 team redraft. I like to approach the draft like I was looking for a job, that is, identify a company that interest me, and then do the research and make a decision. What I see with Swift is a range of rankings that gives me pause. RTSports has his ADP as #5 rb, #11 overall player. Paul Carchian's Guillotine League has him the #23 rb, and $15 in the $100 auction league, That's basically a #3 rb. The Index Magazine has him #11 rb, and the #20 overall player. Durability concerns, the WR's Detroit added, a RB on a bad team as noted in a previous post that will likely be playing from behind in the second half of games, are affecting his rankings. But his talent shouldn't be over looked. He finished as the #15 RB in ppr last year and missed four games. Does anyone have a strong opinion either way about this guy?

Yes. Harris is likely to be gone before pick 7 as he is ranked the #3 rb

Just got my Fantasy index delivered. I've been subscribing to it for many, many years. Lots of interesting stats along with team/player analysis. They have Mixon ranked as the #4 RB in PPR and refer to him as one of the safest RB's in the draft this year. Having the 7th pick in one of my more challenging and expensive leagues I was confident he would be available at #7. Not so sure now. Question #1- Does the losing team in the previous SB theory, make you hesitant to take him, or for that matter, any of the Bengals with an early pick? I was hoping for a Mixon/CEE Dee combo at 7 & 14 in the 10 team, snake, redraft or a Jefferson/Swift combo. The same rankings have Henry as the #5 RB due to age, last years foot injury, and because Tennessee basically sucks. Personally I'd have a tough time taking Mixon if he and Henry are both somehow there at #7. Question #2- Mixon or Henry?

Well, that's your hill to live on. Sometimes it pays to be ahead of the herd. We'll see...

That's a credible analysis. I can see it playing out that way. Interesting though that this time last year there was uncertainty surrounding the Indy RB's. Mack coming off the Achilles tear, Hines a solid 3rd down RB, and Taylor, generated a lot of discussion about who would be the main guy. Taylor was even referred to as just a RBBC back on this board by a regular poster. I could absolutely see Williams duplicate what Taylor did last season should Denver feature him.

Drafting last year's results isn't always a good plan.

Agree with the idea of a stud WR followed by the RB. I would however consider taking J. Williams over Jones as he's younger and has more upside, imo.

Good bet to see a significant regression. Won a SB, got paid a big contract, A. Robinson a red zone threat, year older, possibly a better run game. Still rank him as a top 1-2 WR with Jefferson but his 145 recs, last year were absurd.

Taylor had 332 carries and 40 receptions. Yeah, he may be to some extent considered a workhorse back.

No thx. I'm straight and married. I know that's difficult for a princess like you to understand.